From time to time, I like to take a break from my crafting comfort zone, and try a new medium.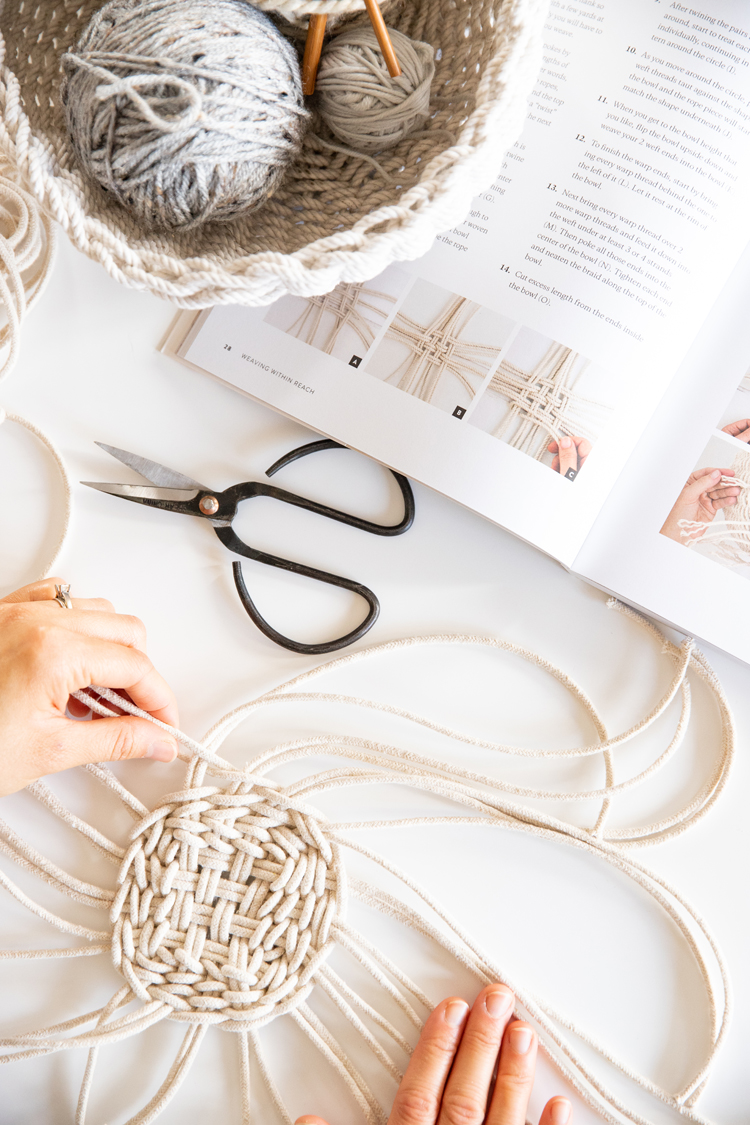 When Anne from Flax and Twine sent over her new book, Weaving Within Reach, I couldn't wait try one of her projects.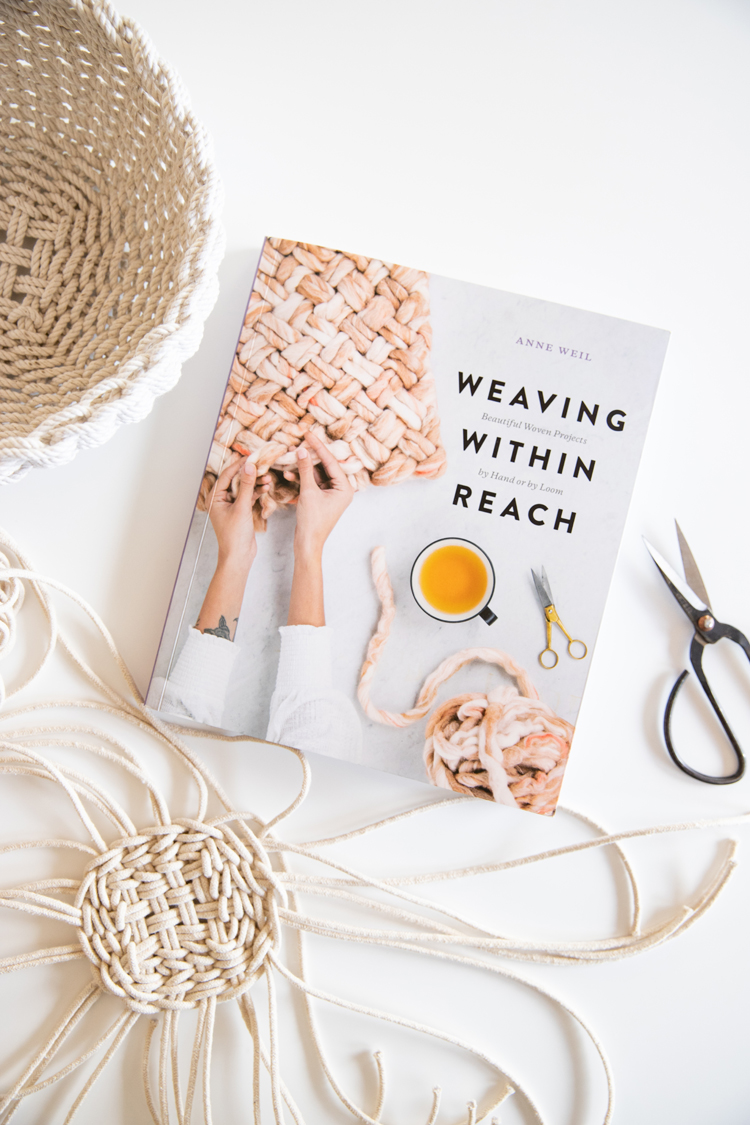 My only previous experience with weaving had been at a crafting conference, where I tried my hand at a trendy tapestry wall hanging (that I admittedly never finished).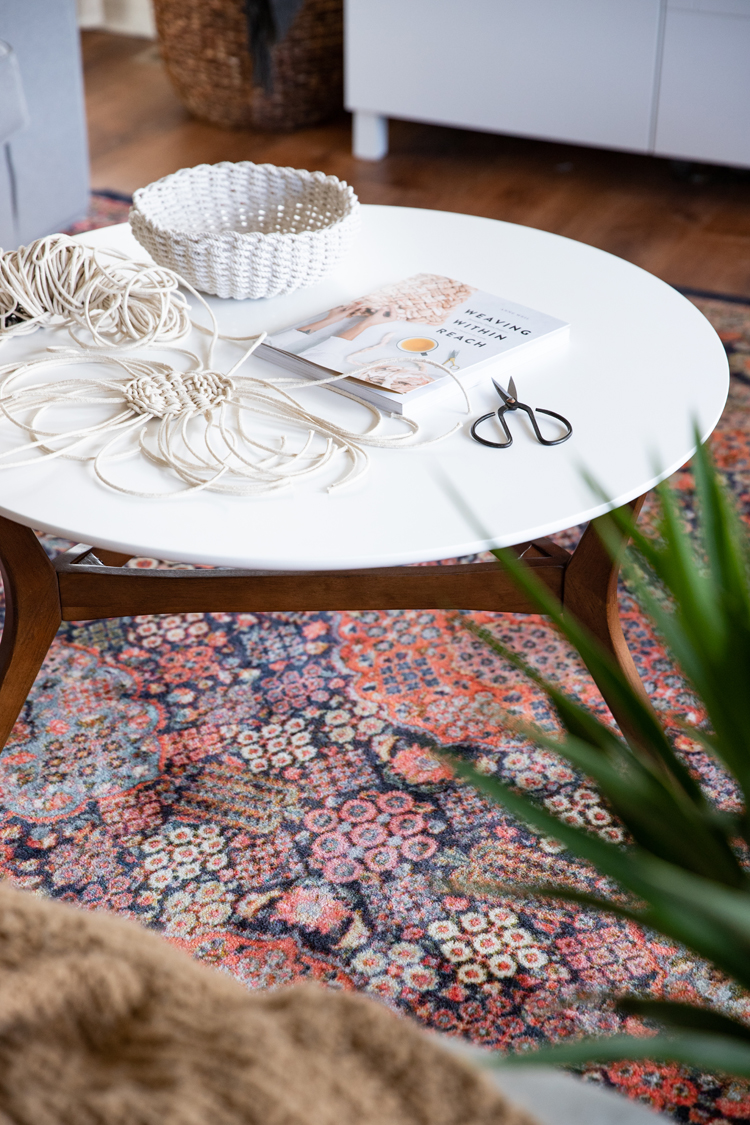 While I love me some good tapestry art, I appreciate that Anne's book thinks outside of weaving norms. I only counted one wall hanging, and she made it with wild grass stalks (!). The rest of the projects are so creative and so beautiful and so different from what you would expect from weaving.  The title of her book couldn't be more perfect either. Most of the projects either don't use a loom, or she teaches you how to make one out of common materials. So, if you are brand new to weaving, you can still tackle quite a few projects from the get go.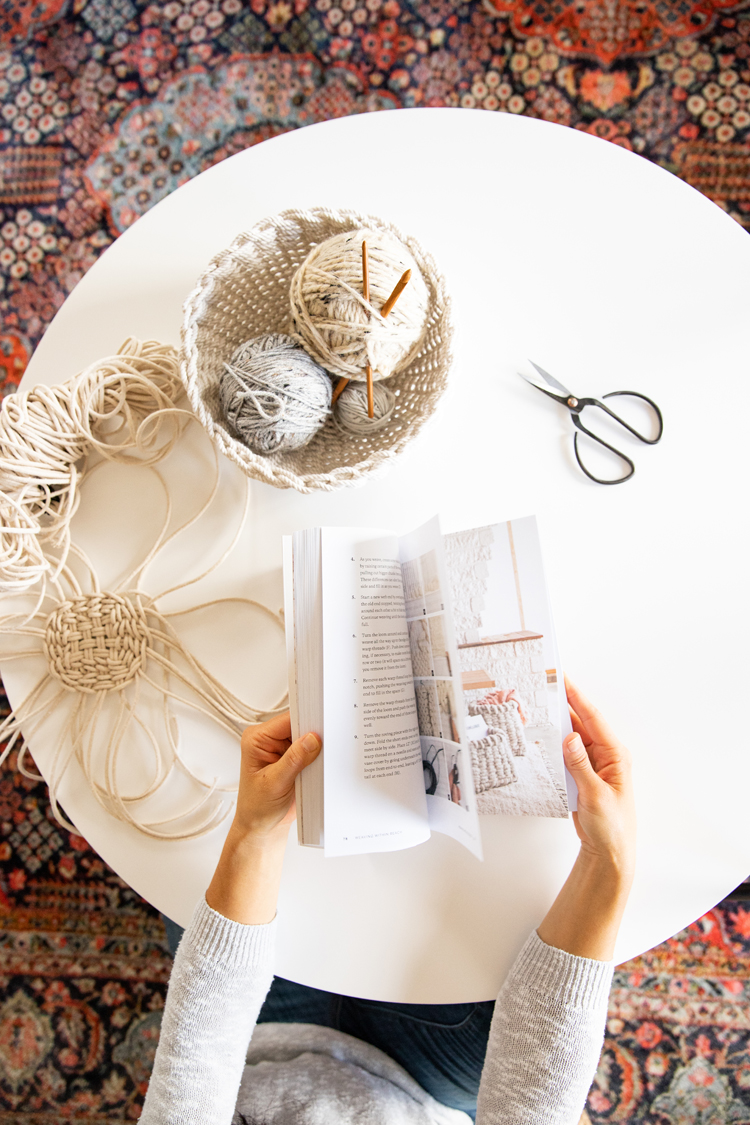 She sent over her book with this gorgeous woven rope bowl. It's surprisingly very sturdy, yet flexible, and has such a beautiful texture. I loved it so much, I decided I would make it my first project from her book. Instead of making a bowl though, I made a plant cozy.
In her bowl tutorial, she tells you how to adjust the amount of rope you need, so you can make different sized bowls. I didn't have a container the size I needed, so I kind of free formed it (not recommended ;)). I also tried it with macrame cording rather than rope, because it was the easiest to source…I just picked a roll up at Michaels. It made a really firm container and was pretty easy to manage.
Despite not completely following instructions (don't skip using the bowl!) I do love how it turned out. My tension and finishing is not as clean as Anne's…..yet. 😉 But it was so fun to take on the challenge and end up with something that I love and will use, even as a beginner.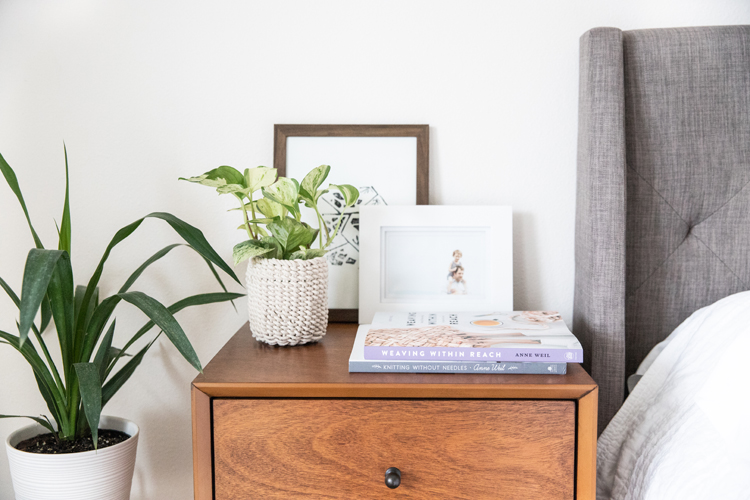 Anne is so great at designing projects like that. Projects that are beautiful, functional, and doable.
(Psst…Do you see her other book on my night stand? Knitting Without Needles, is a good one to have in your creative library as well. I reviewed it here.)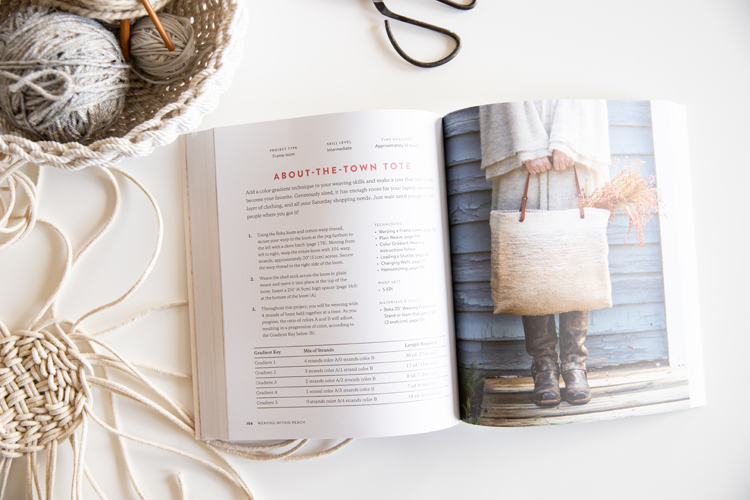 And when I say beautiful, I mean stunning. If you follow Anne, you know of her clean, artful, dreamy aesthetic…and if you don't, check her out! She's @flaxandtwine…you'll see what I mean. Her book is an extension of her feed. It's equal parts maker inspiration/information and visual feast.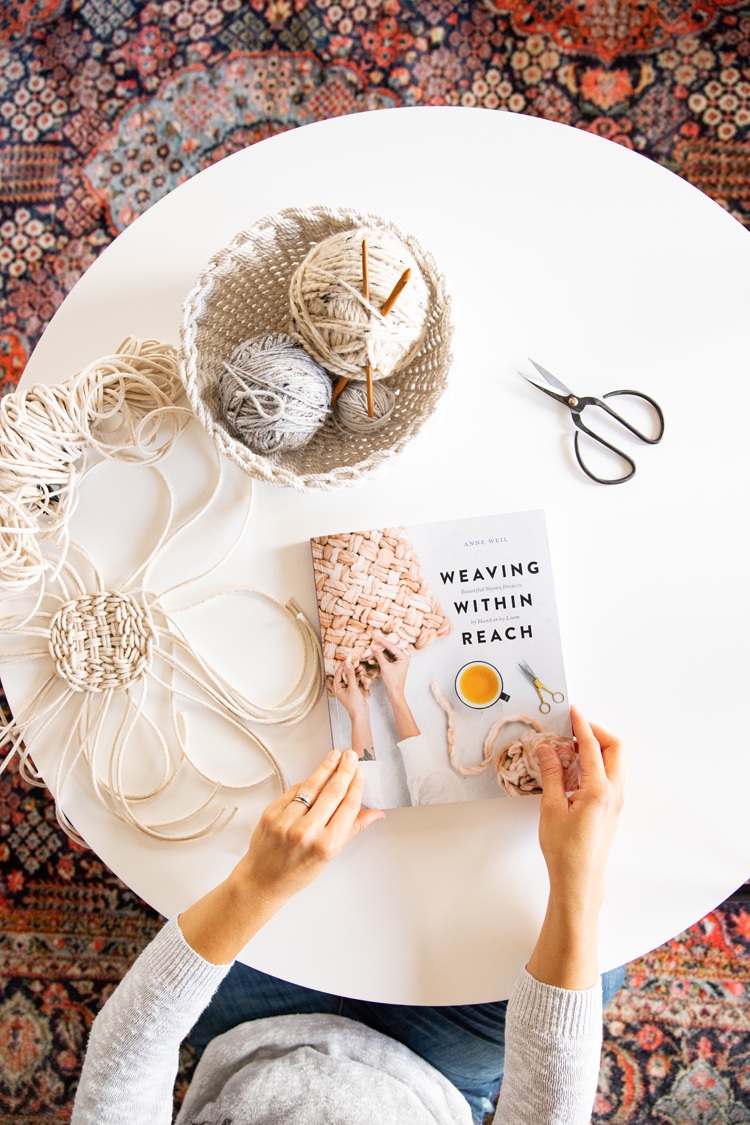 GIVEAWAY
I am pleased as punch to get to share a copy of her book with you! Find me on instagram, I'm @deliacreates, to enter to win a copy of Weaving Within Reach! Entry is super simple too. All the details are in my feed.
You can also check out other bloggers on her book tour, sharing some of their favorite projects.