We are squarely out of the baby phase, so I love that my brother isn't done yet and I can dote on my nieces with cute baby stuff.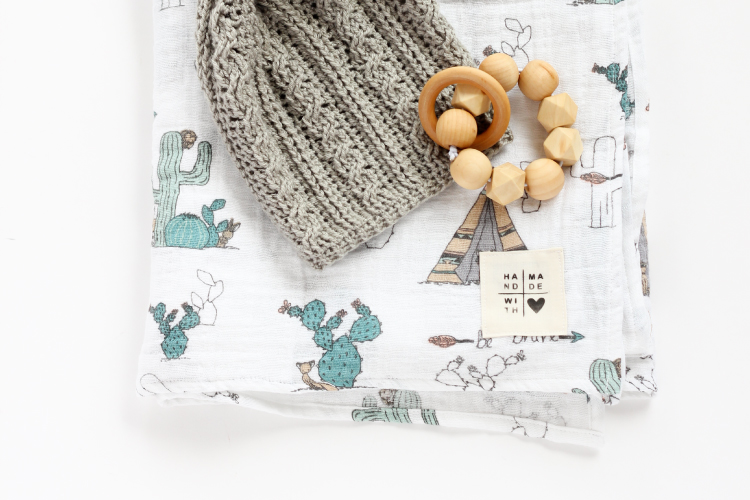 This wood teether is my new go-to, favorite baby craft.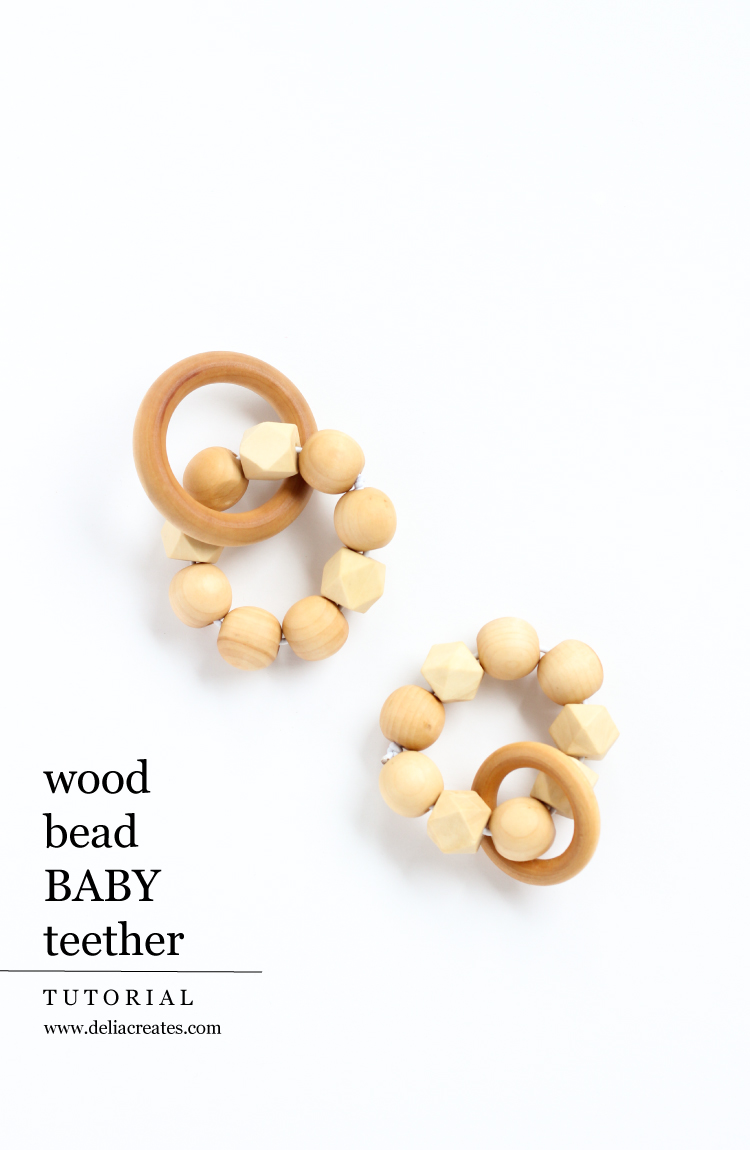 Not only does it turn out simply gorgeous, but it's really fun and really quick to make.
I know you may be wondering about how safely the beads are tied together. I totally worry about that kind of stuff too. I cover all the details in the tutorial on how to make that knot stick and I offer the same warning most manufacturers do: Please only use the teethers with parent supervision.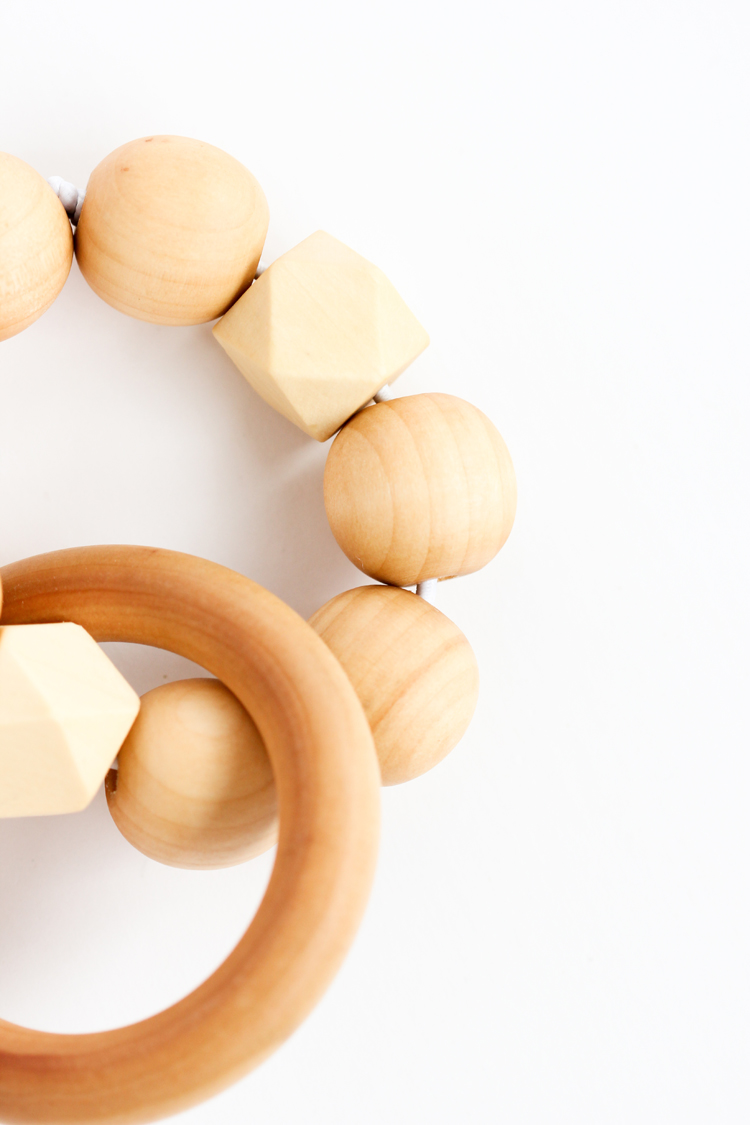 MATERIALS
Wood beads
Wood ring (affiliate link)
Clean cotton cloth
Thick elastic cording  – about 12 inches per teether
Scissors
High quality Coconut oil
Material Notes:
Beads – I bought my wood beads from Michaels and my geometric ones are from Etsy.
Rings – I found my smaller ring on Amazon in bulk, but you can find them on Etsy as well. I've had the bigger ring on hand so long, I can't remember where it's from. (sorry!)
Cording – My elastic cording is by the yard cording from Jo-Ann. The stuff you have to cut at the cut counter just seems thicker and more high quality to me than the bulk packages of elastic. I didn't want to risk the teether falling apart so I went with the good stuff. Make sure to get 12 inches per teether (more explanation in tutorial). 
Oil – This conditions the wood so that it can withstand being chewed on. I used organic, very high quality coconut oil. You can also use food grade mineral oil (affiliate link) like I used for these wood slice cake plates.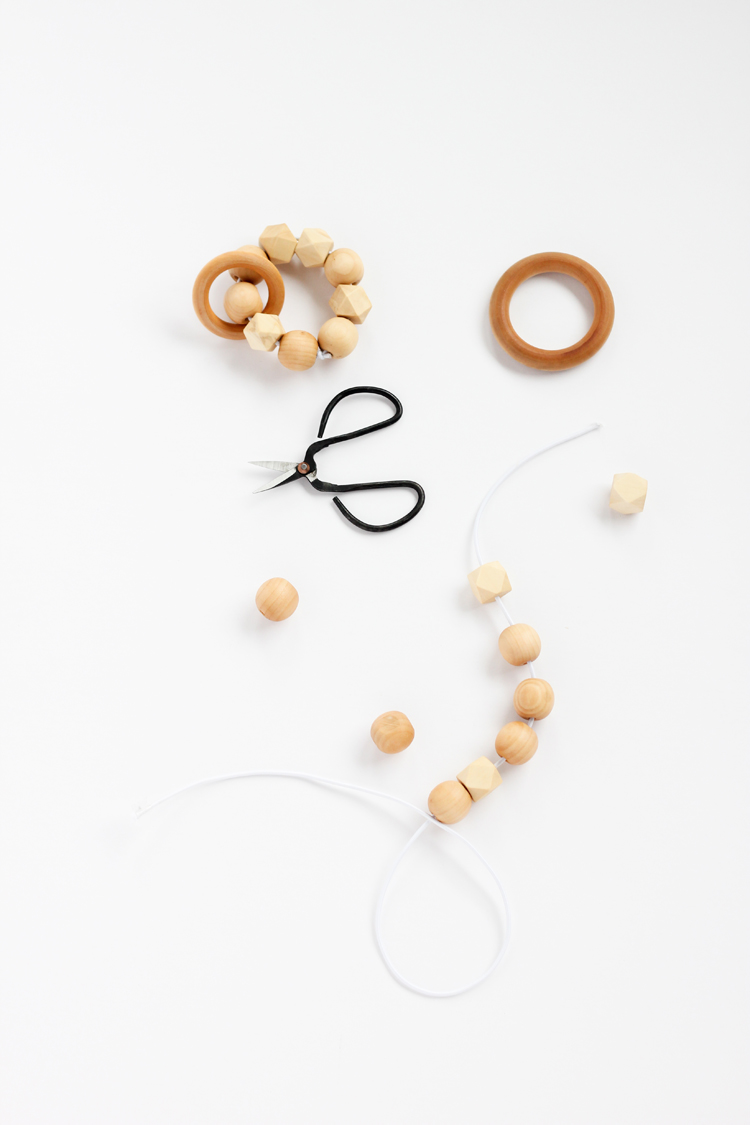 TUTORIAL:
1. Oil the wood beads and rings.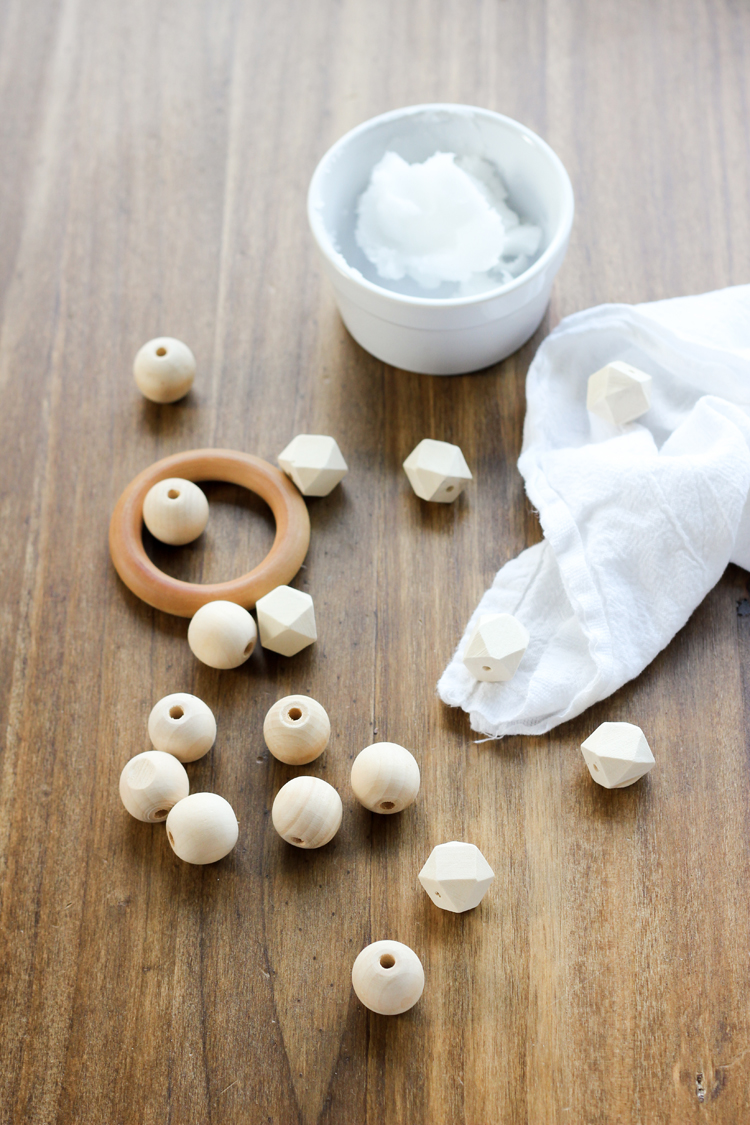 Simply take a clean, cotton cloth and work the oil into all the wood pieces. This will darken the color of the wood and protect it against moisture.
Make sure to really saturate the wood, wait a few hours, and repeat with at least one more application. I let them sit overnight after a third application and then I polished them with a clean, cotton cloth to soak up any excess oil.
This step unexpectedly ended up being my favorite part. It was a really relaxing way to keep my hand busy and it made them nice and soft afterwards because coconut oil is a natural moisturizer.
Pictured below: Unfinished beads in the back ground. Beads with one application of oil in the foreground. The geometric beads didn't darken quite as much as the round beads, but they picked up slightly more color with more applications.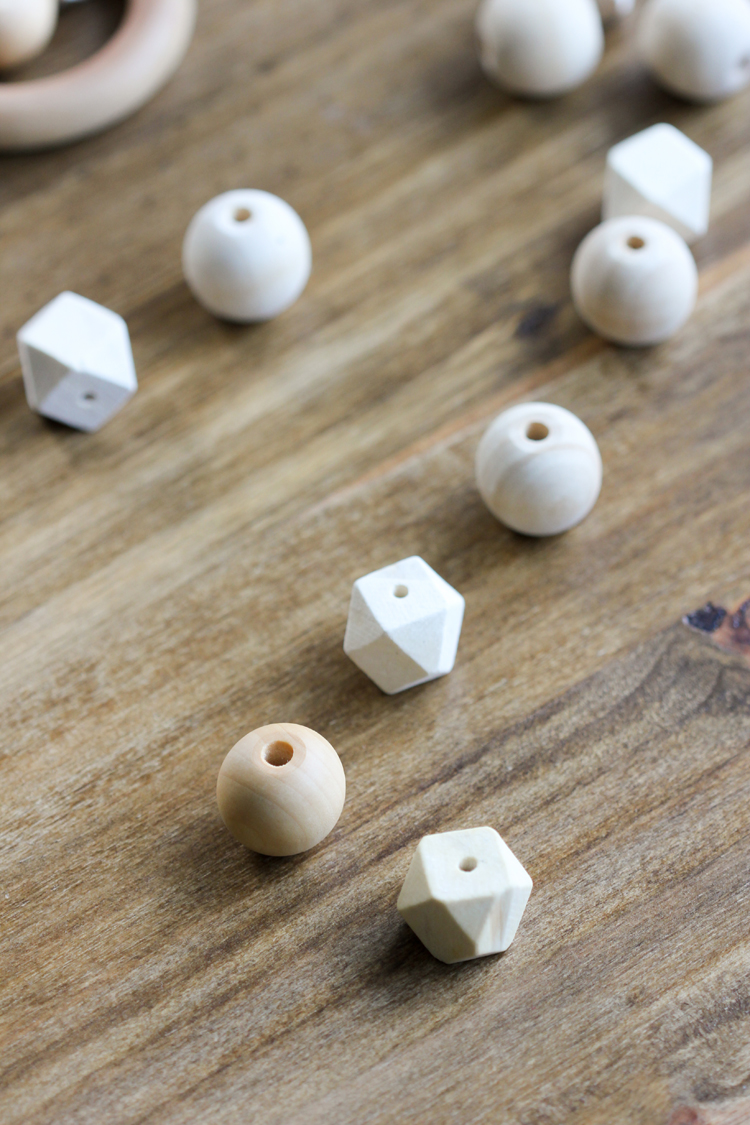 2. String on the beads and ring. 
Slide the beads onto the elastic cording in the order you want it to go. Remember that the first and last beads will be neighbors when you're done.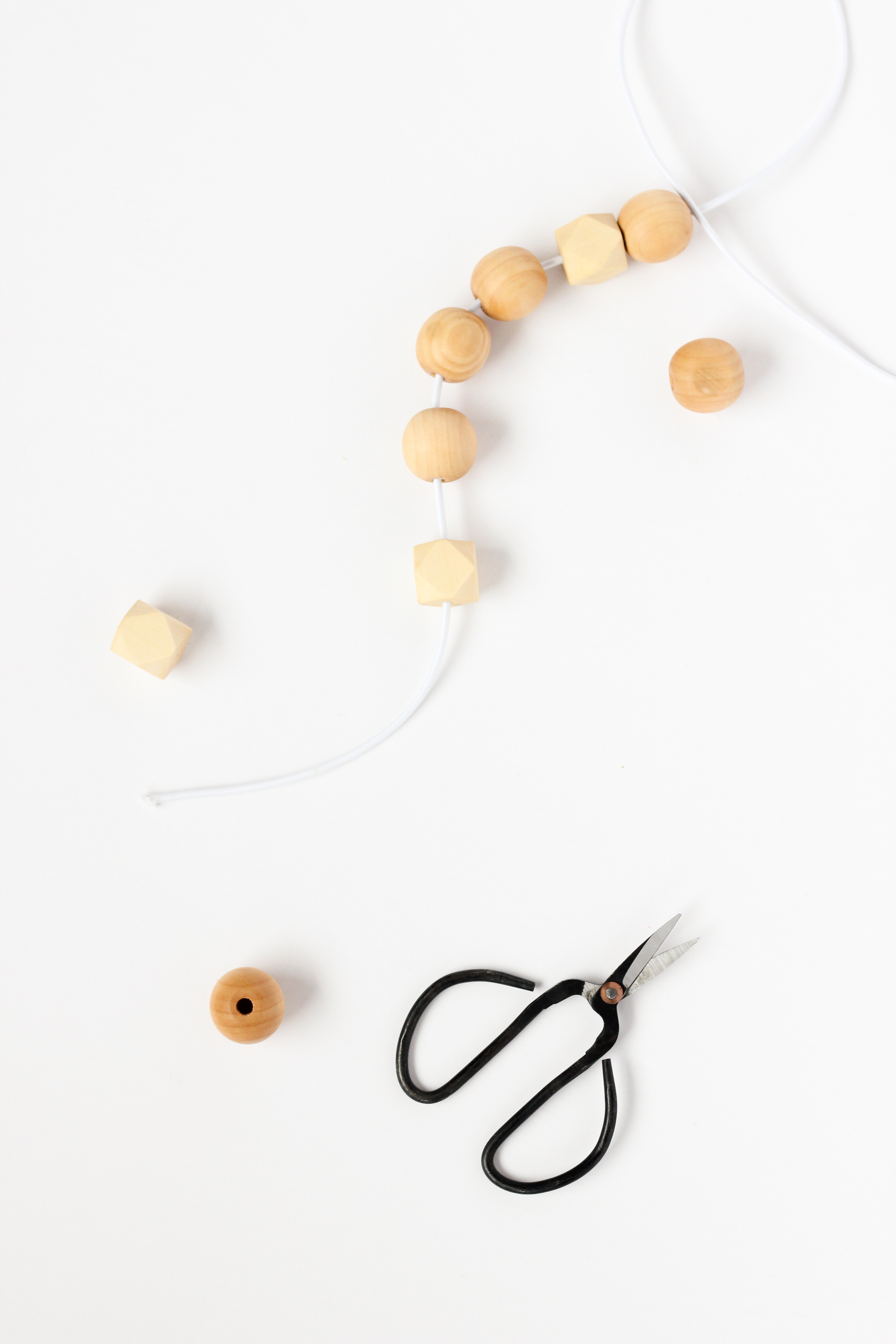 Then slide the ring over the string of beads.
3. Tie the teether.
You first want to tie a basic overhand knot, or the first knot you tie when you tie your shoes. Pull the knot tight enough so that the beads form a tight ring.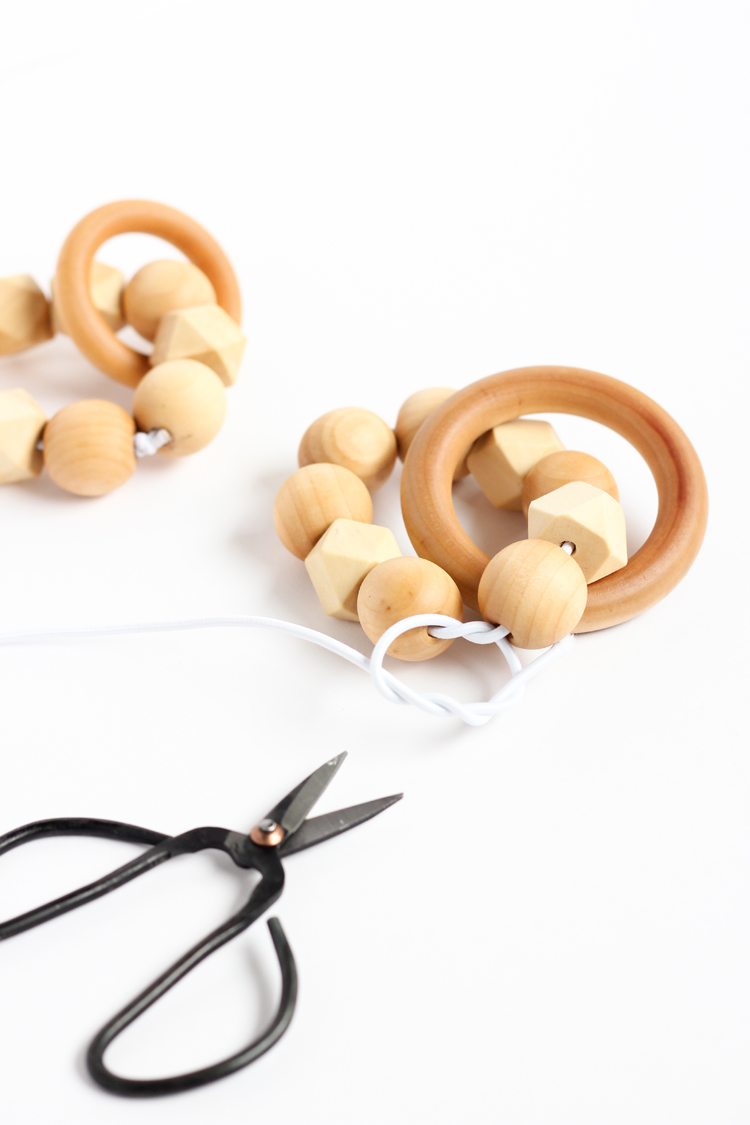 Now, you are going to tie a surgeon's knot. This is a super sturdy knot and it will keep the knot from coming undone. A surgeon's knot is basically like a square knot but with a few more passes through the middle loop.
Tie another overhand knot, and then pass each loose end through the middle loop at least one more time. Pull it as tight as you can. I mean REALLY put your back into! This is where the high quality cording and the long tail ends become so important.
Now do some quality control testing. You should be able to pull and tug at it with a lot of force and not loosen the knot.one.bit. Once you are satisfied with the strength of your knot, trim the ends and singe them with a flame to seal them up. Do not use fray check because it is not safe for babies to teeth on.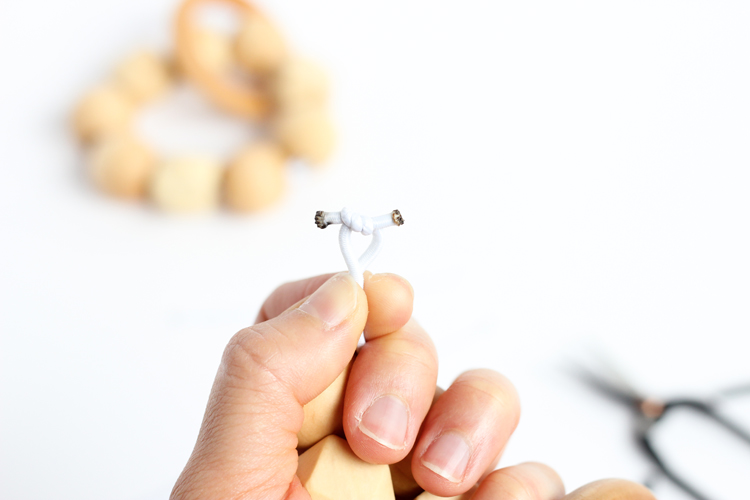 That's it!
Your teether is ready for the chew-chew train!
Really, it's great for even the chews-iest baby. 😉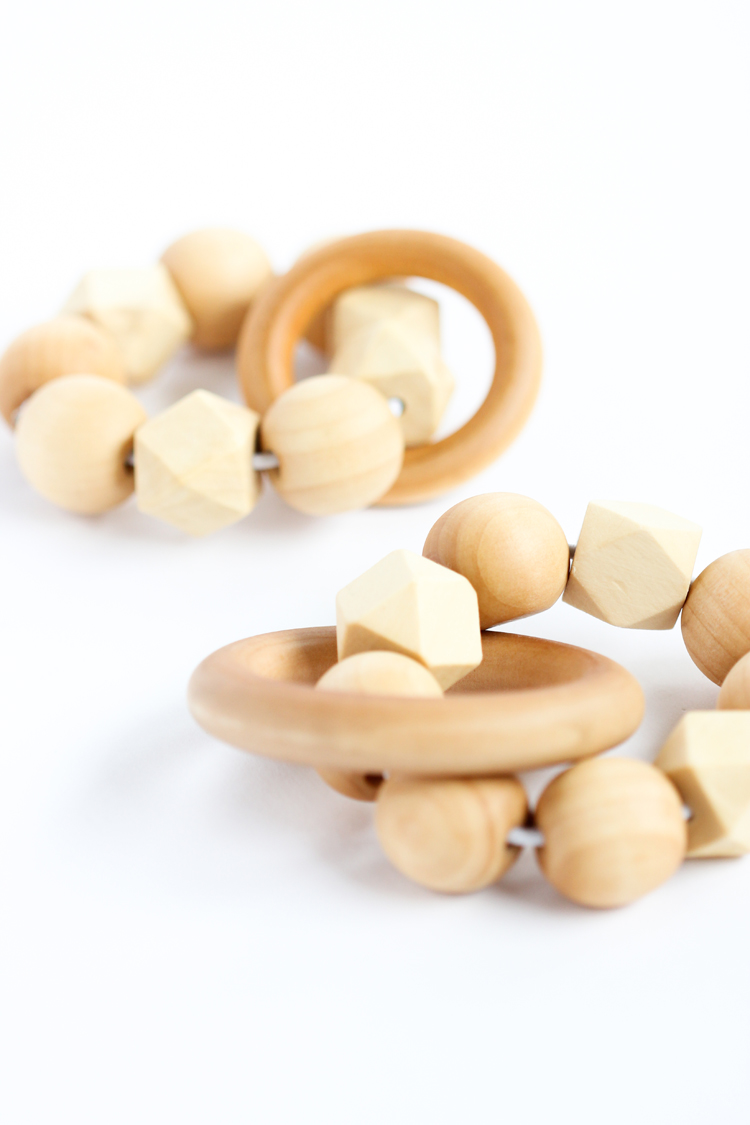 Too much?
Not for me, thank chew very much. Hahahaha!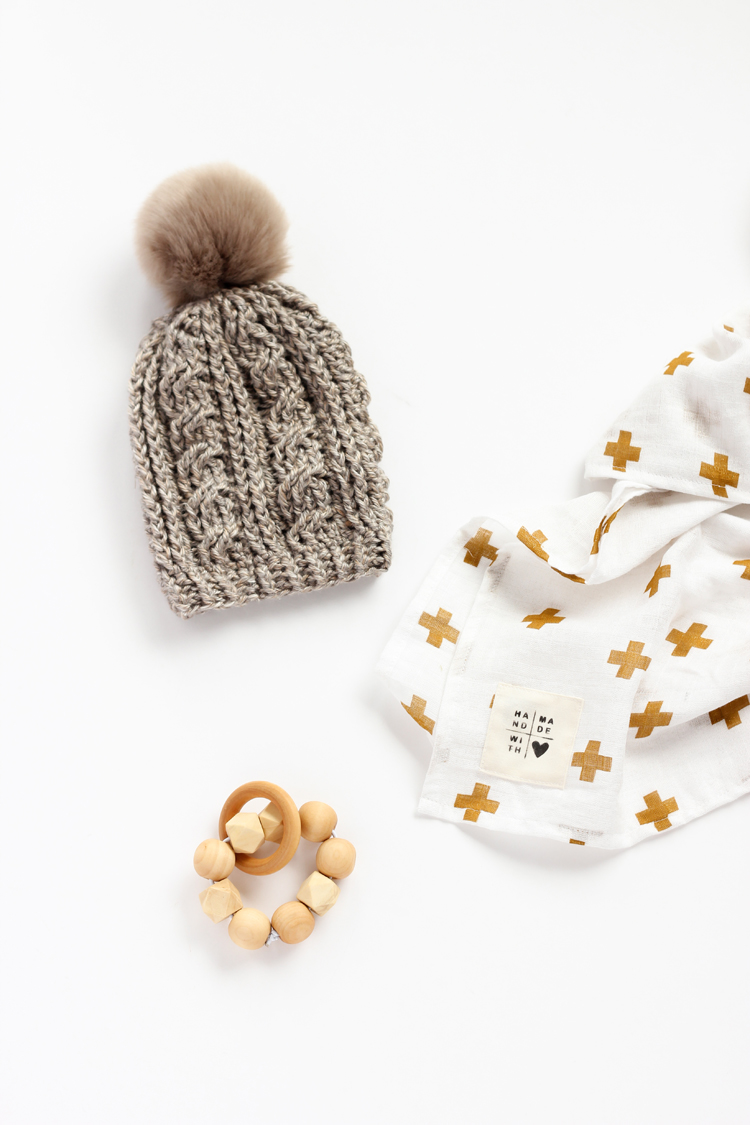 If you want more details on that gauze swaddle blanket, I have a tutorial HERE, and I have a crochet pattern for that hat HERE.