Need a sugar free, even food free, Valentine idea?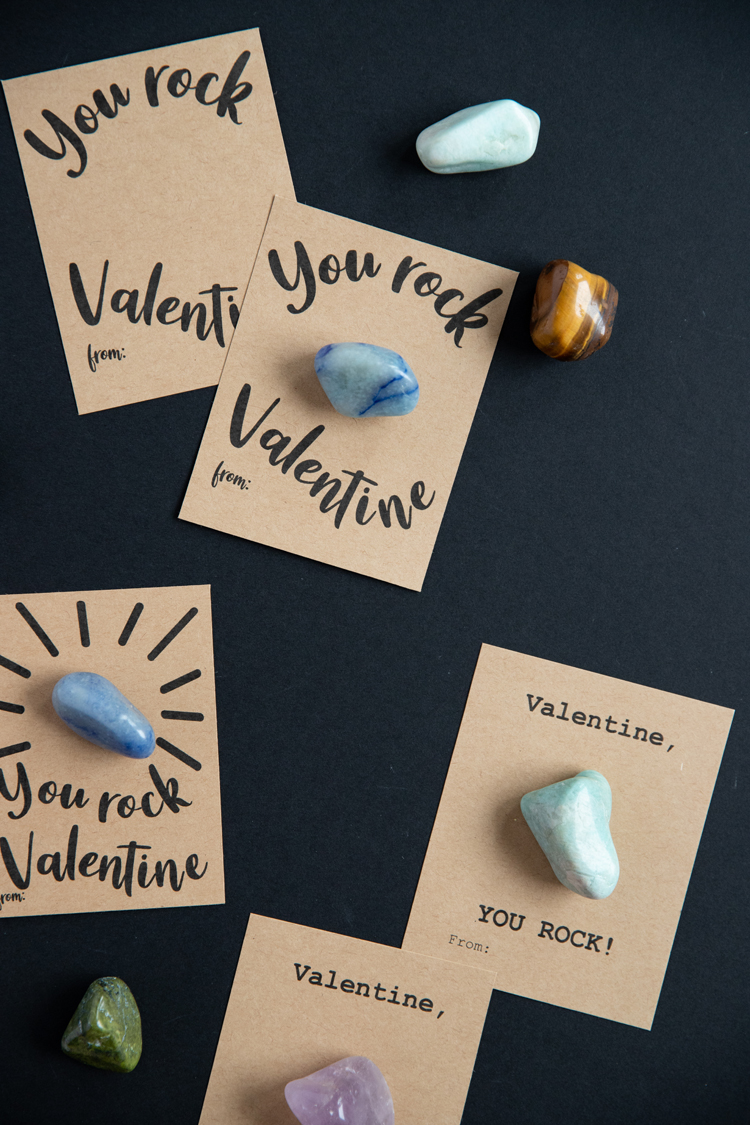 I've got an idea that rocks!
Haha…I couldn't resist the terrible pun. Who can this time of year? It's no secret that one of my favorite things about Valentine's Day is the puns. I can do without the crowded restaurants, red roses, and holiday mandated professions of love, but boy do I enjoy ransacking my kids' valentine haul to read all the punny cards. It's the simple things. Ha!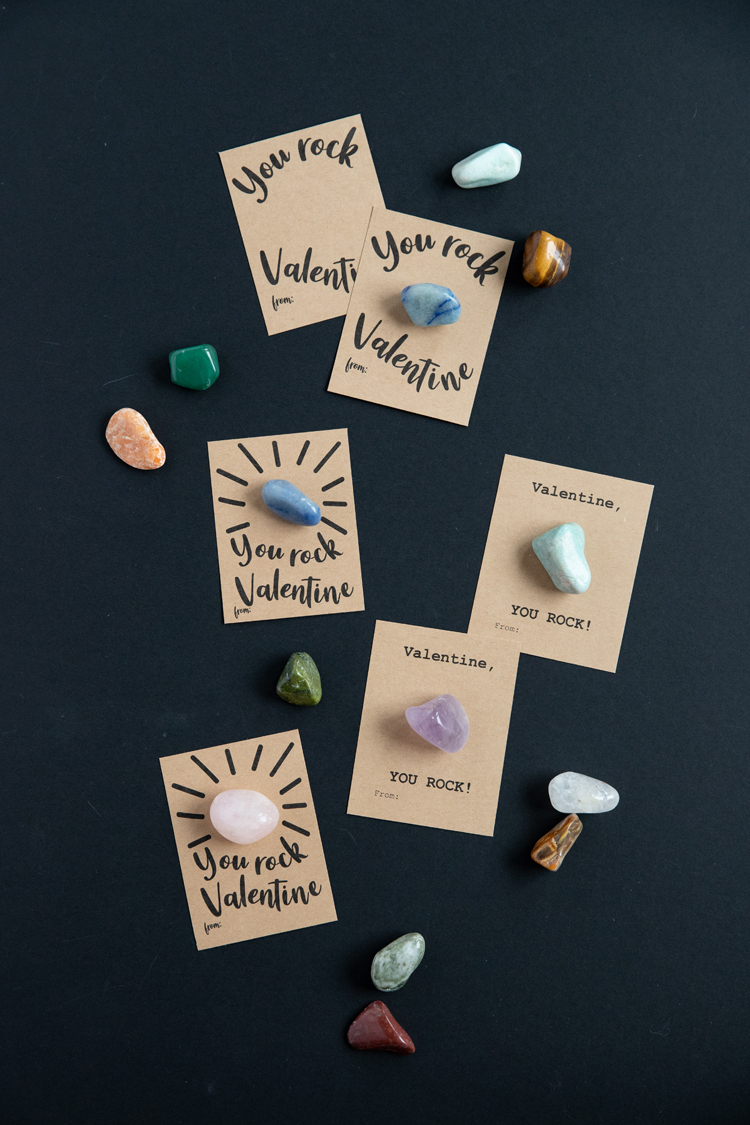 Finding a non-food valentine can be really tricky though, especially if you want something kids will get excited about and that won't end up broken or discarded a few days later.
After using my coin valentine printable for years, which has always been a hit because what kid doesn't want money?…I figured it was time to come up with something new and boulder. 😉 (and you thought I was done with the puns…)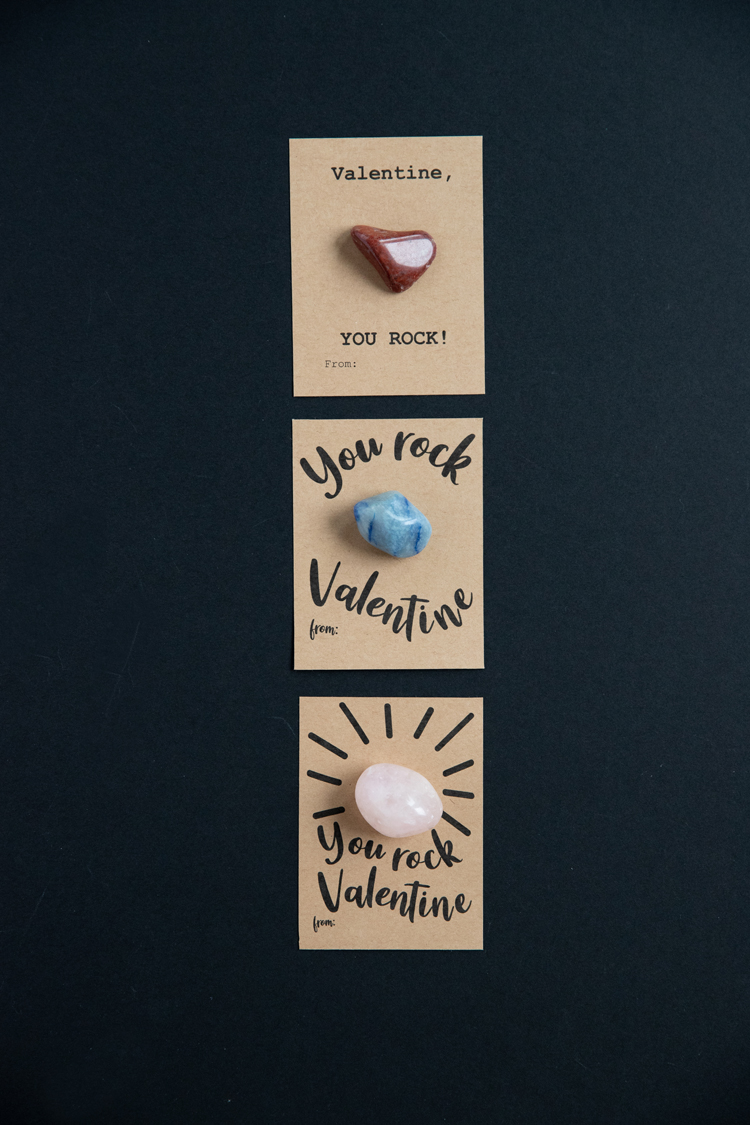 I got the idea from my son who is a total rock hound. I know not every kid is quite as obsessed, but most kids do appreciate a pretty/shiny rock. My kids loved sorting through the rocks and spent at least a half hour carefully selecting which rocks to use. I would say the only down side to this valentine idea, is that I had to keep reminding them they couldn't keep them. Ha!
Isn't that the deal with all Valentines though?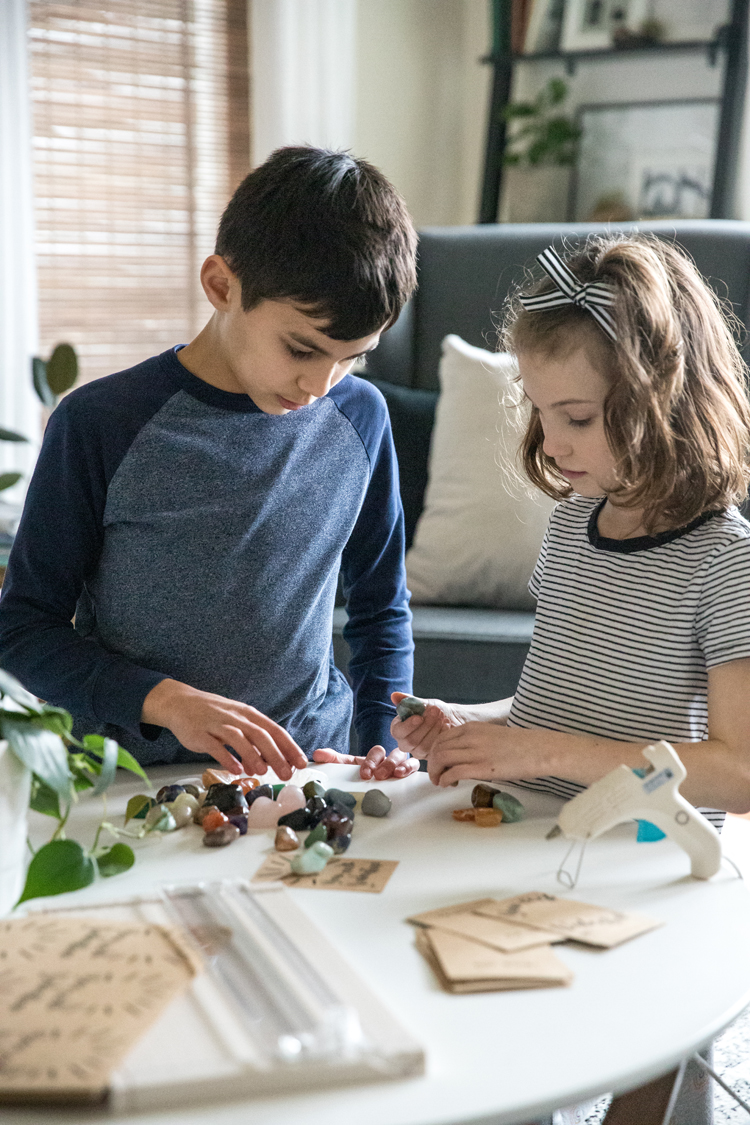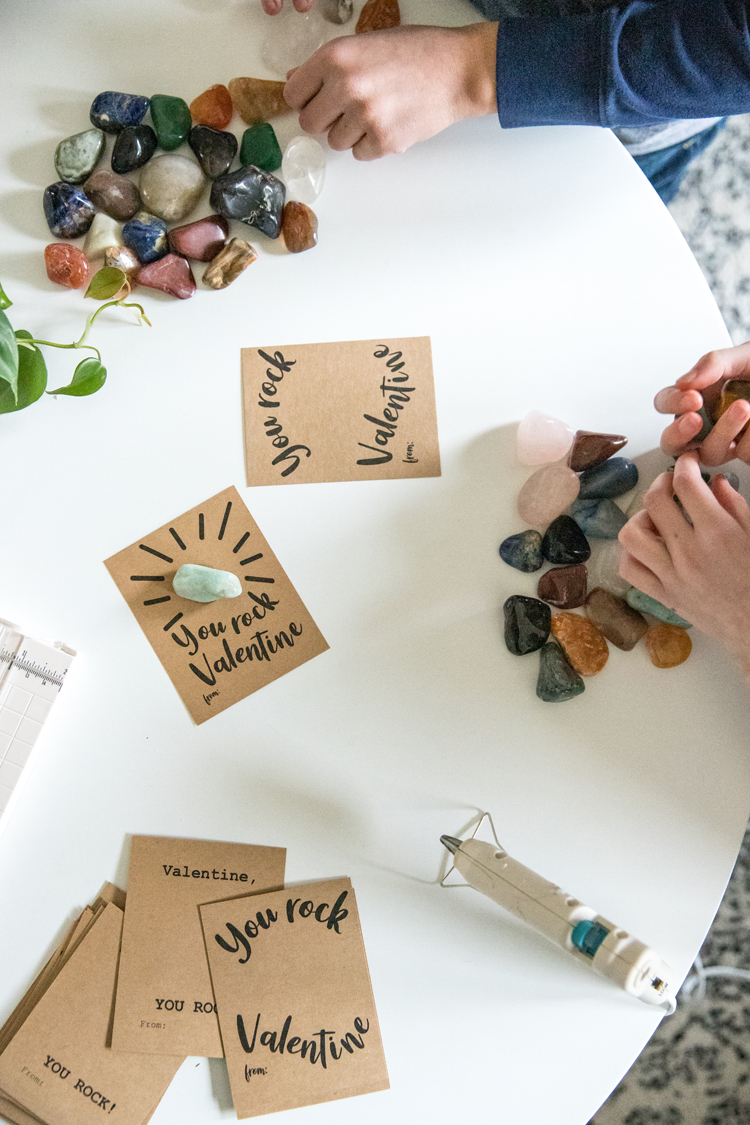 I found polished rocks from Amazon for a pretty affordable price (affiliate link)…it amounted to about $10 per class which is not that much more than a package of glow sticks or a bag of candy.
And it's something that can be added to a collection, a garden, or a toy box that can provide hours of imaginary play.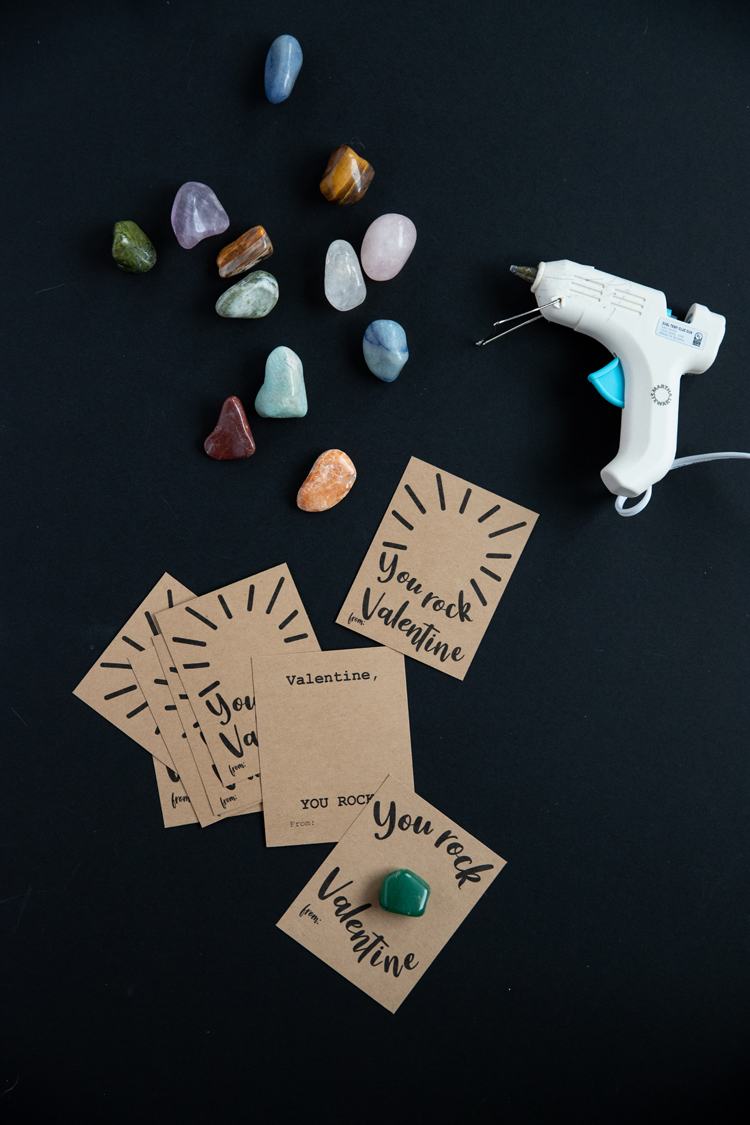 You can buy them by quantity or by weight. I found that we got a better deal buying by weight. I ordered 2 lbs of 1 – 1.5 inch rocks for $20, which yielded 46 stones. That was enough for all the students in both of my kids' classes and their teachers. CLICK HERE for the listing I used.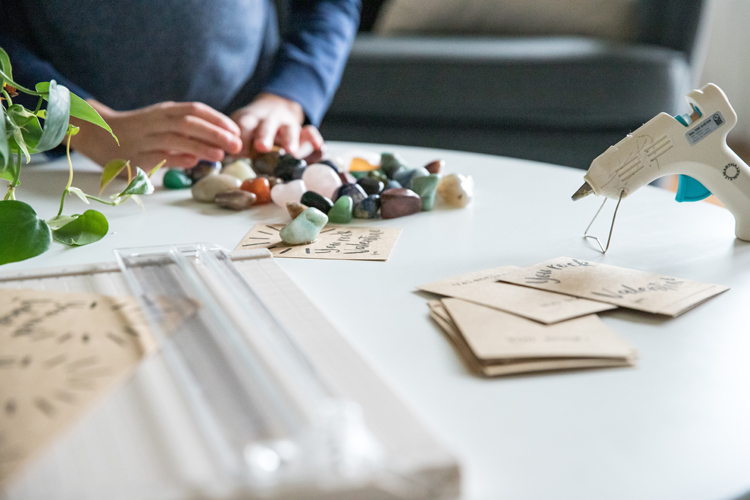 It can be a little bit of a gamble whether you'll get enough rocks buying by weight, but if you already have a collection to help you fill in a minor deficit, I recommend going this route. You can also get smaller rocks which yields a lot more rocks per pound.
Variation: You could also paint small rocks from your yard or from the Dollar Store if you and your kids are up for a more involved craft project. It would cost you next to nothing too!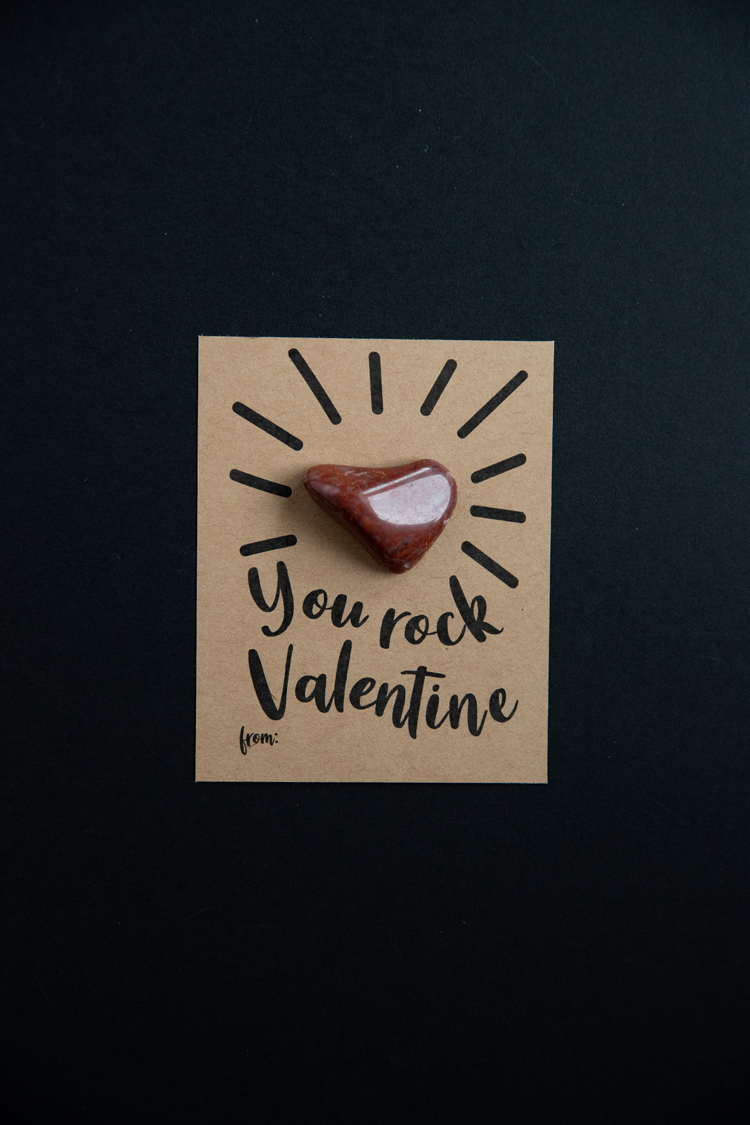 Our favorite was this cool heart shaped rock we found in our haul. Couldn't be more perfect for our valentines!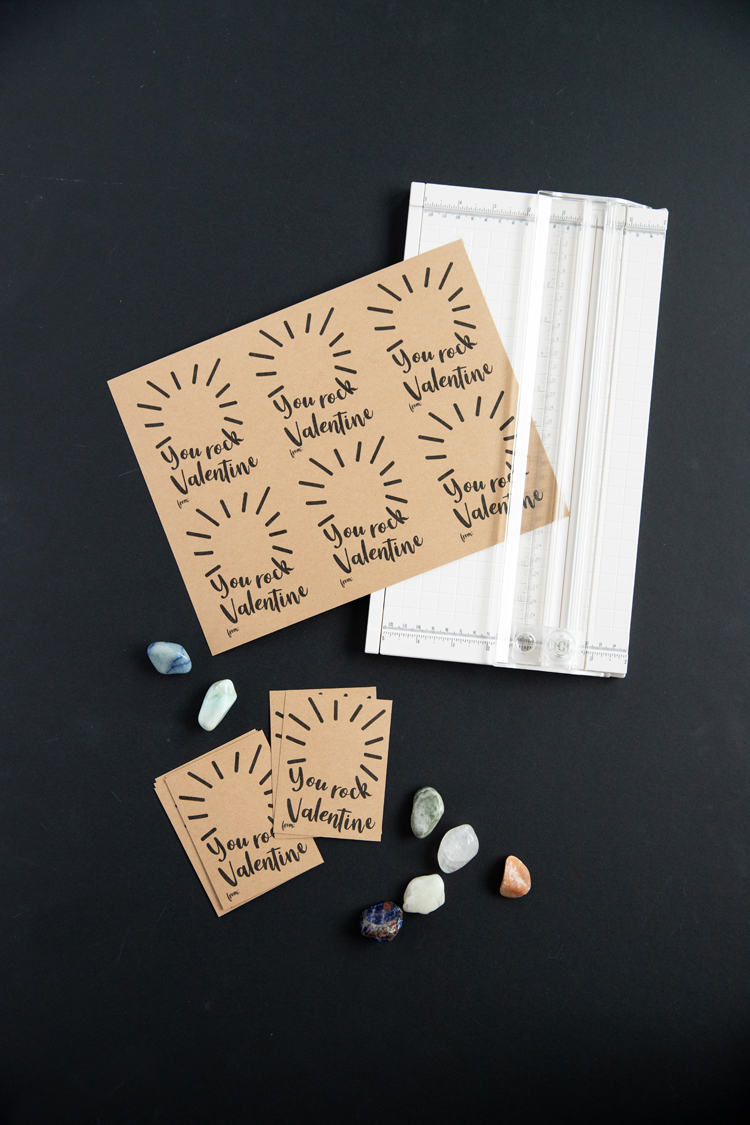 I created this simple printable which I printed on 8.5 x 11 inch card stock. There are six valentines per page and three different versions. Print one or all three for variety.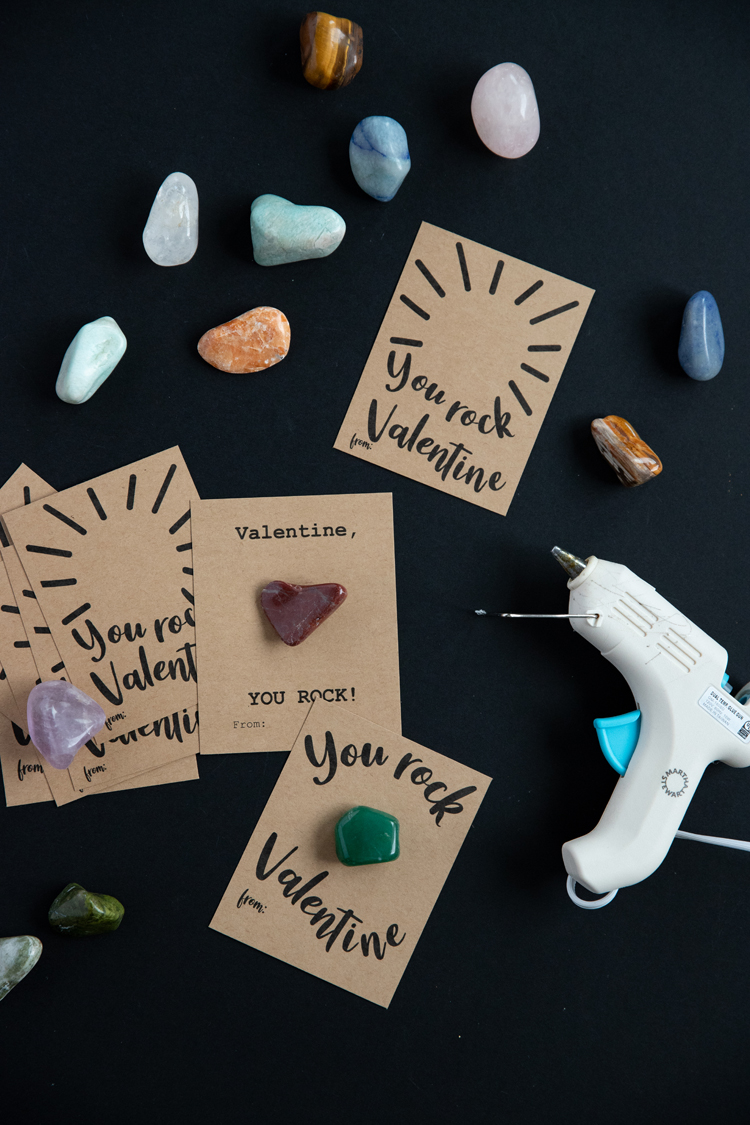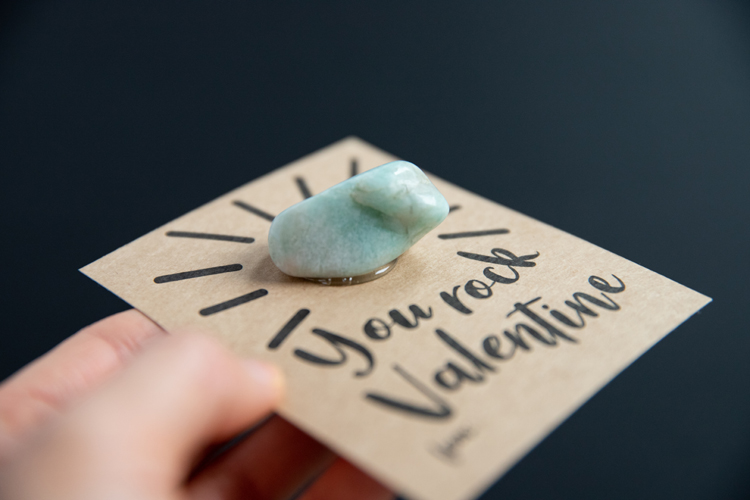 We glued the rocks onto the cards with hot glue, which is strong enough to support the weight of the rocks but can also be peeled off later.
Click the link below to grab the FREE printable for yourself!
I hope you have a gem of a Valentine's Day ore at least one that's not a load of rubble. 😉