The last print I get to share from Project Run and Play's new fabric line is Adventure Mapped!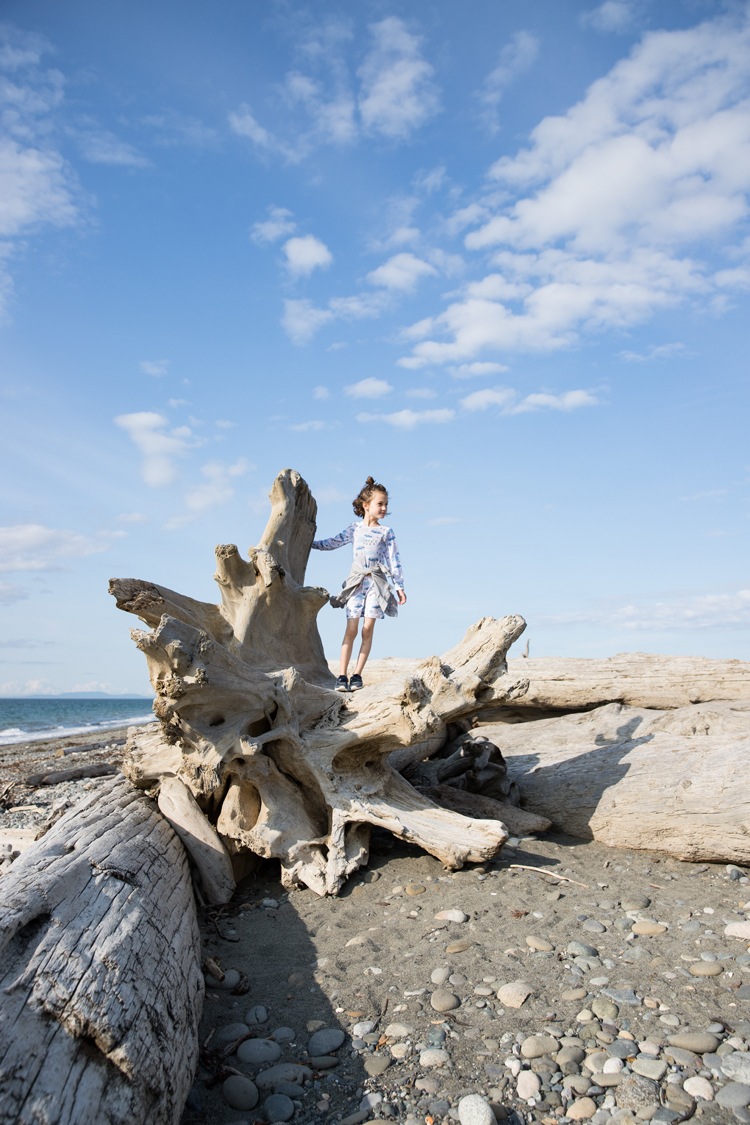 It is a collaborative print that includes elements from all five designers from Project Nature Adventure, woven into an original design by Toya Walker.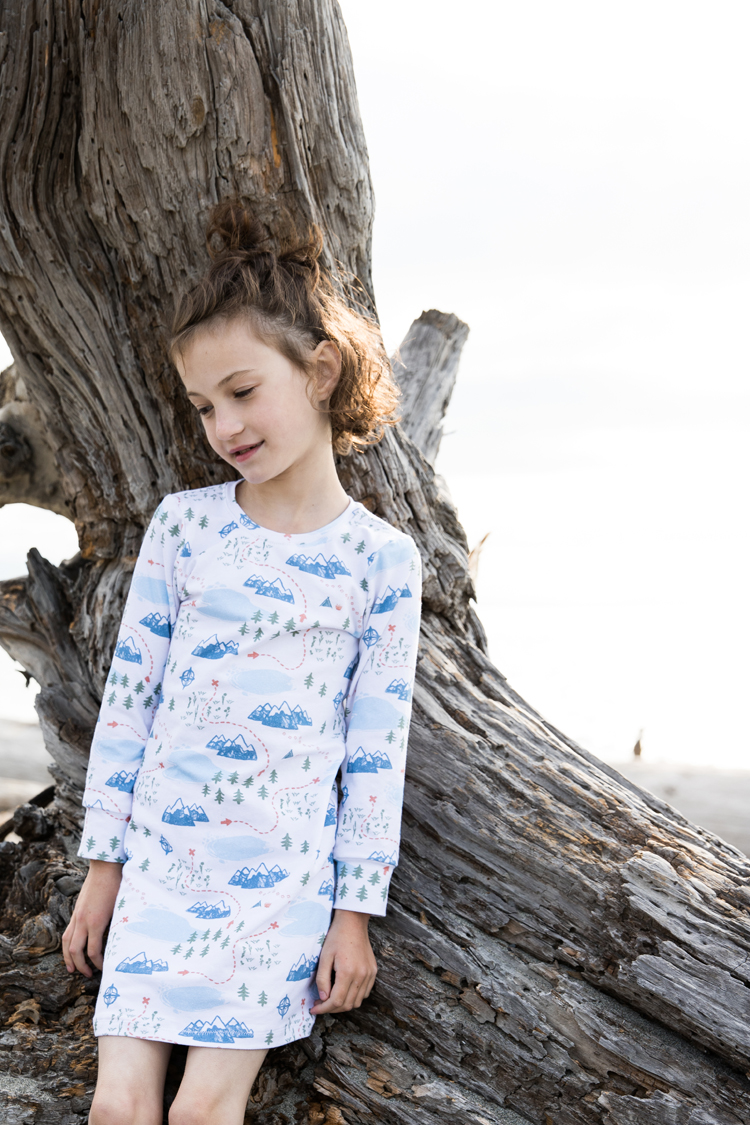 If you look closely, you'll see some of Lindsay's wildflowers, my stamped tide pool features, Lisa's water colored campsite elements, and Audrey's animal tracks all blended into Toya's map design. I love how wonderfully it illustrates what a team effort this collection was.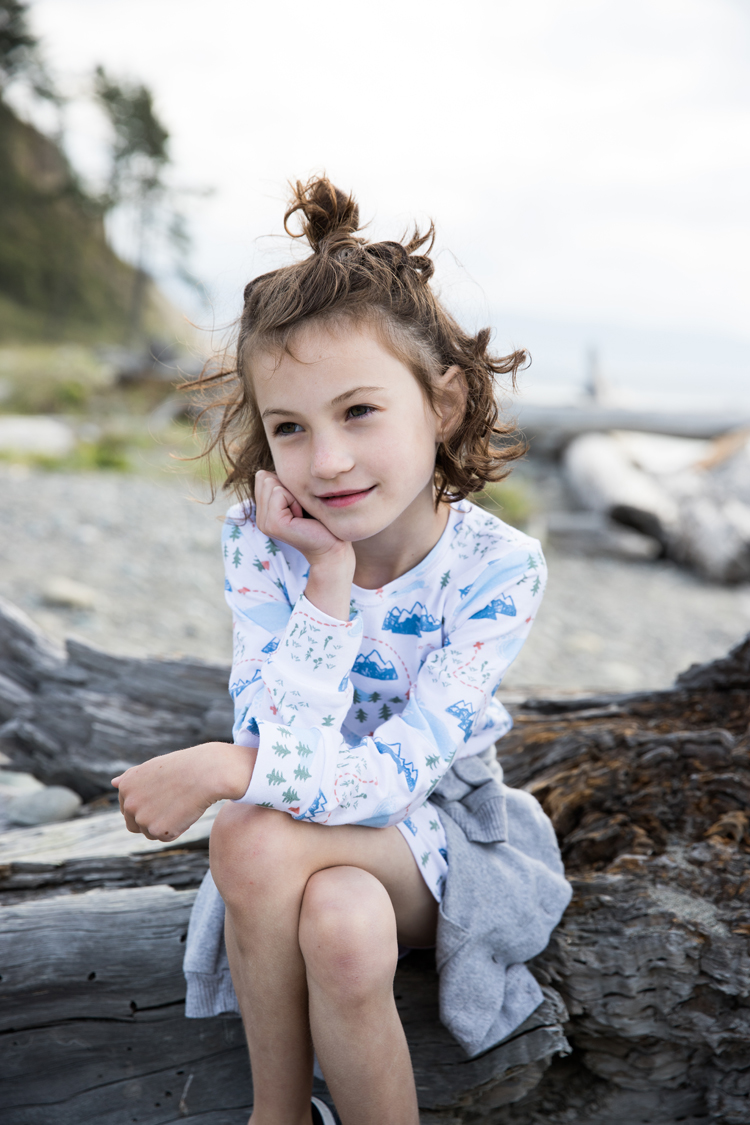 It comes in a soft, mid-weight jersey knit fabric that makes it really versatile. The print is playful and is scaled well for kids clothes.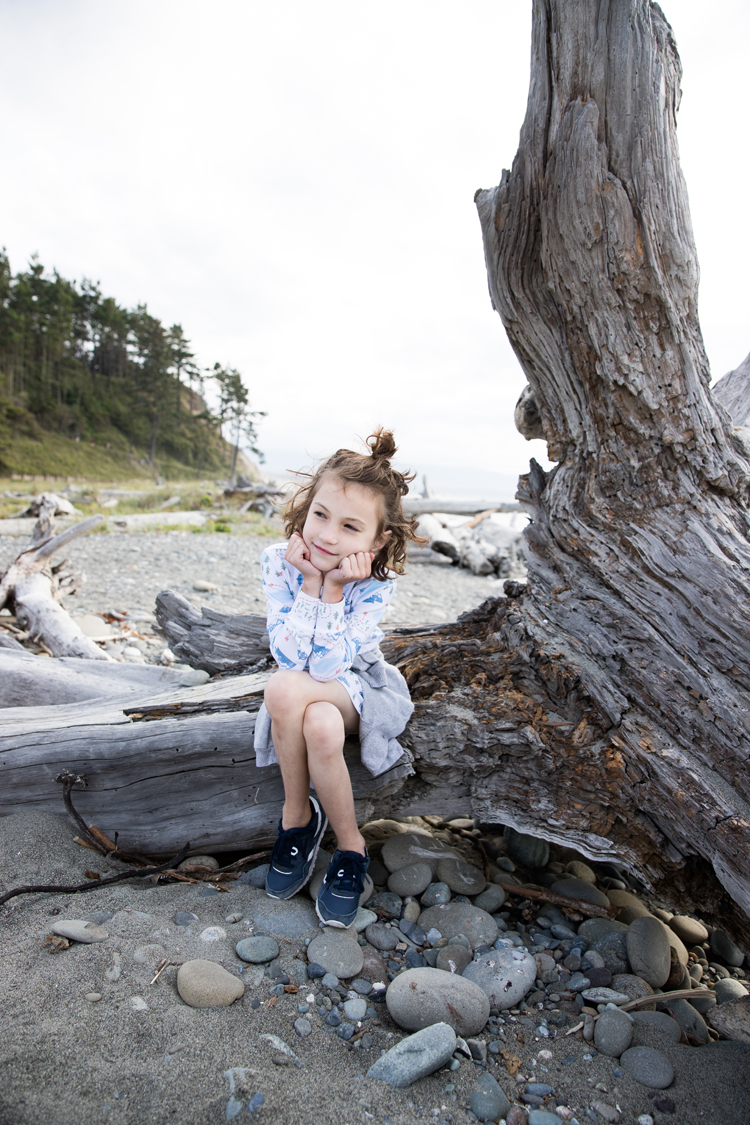 I made Natalie a comfy shift dress using Peekaboo Pattern's Alex and Anna Winter pajamas as a base. I took the shirt pattern as is, then extended and slightly slanted the sides outward. I made sure the outer side of the hem squared off at 90 degrees before curving it slightly down and over to the extended shirt fold line, hitting it at 90 degrees as well.
Easy peasy! It's a cute dress that can keep up on the playground (with some biker shorts underneath of course ;)) and that can also double as a night gown.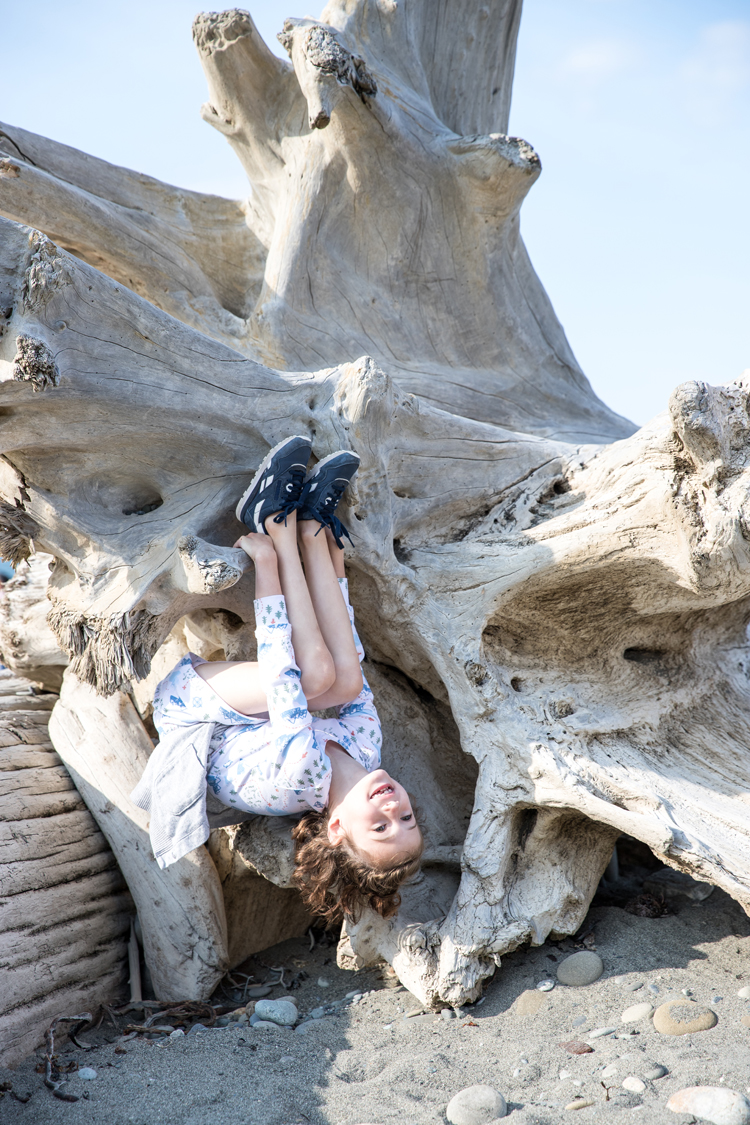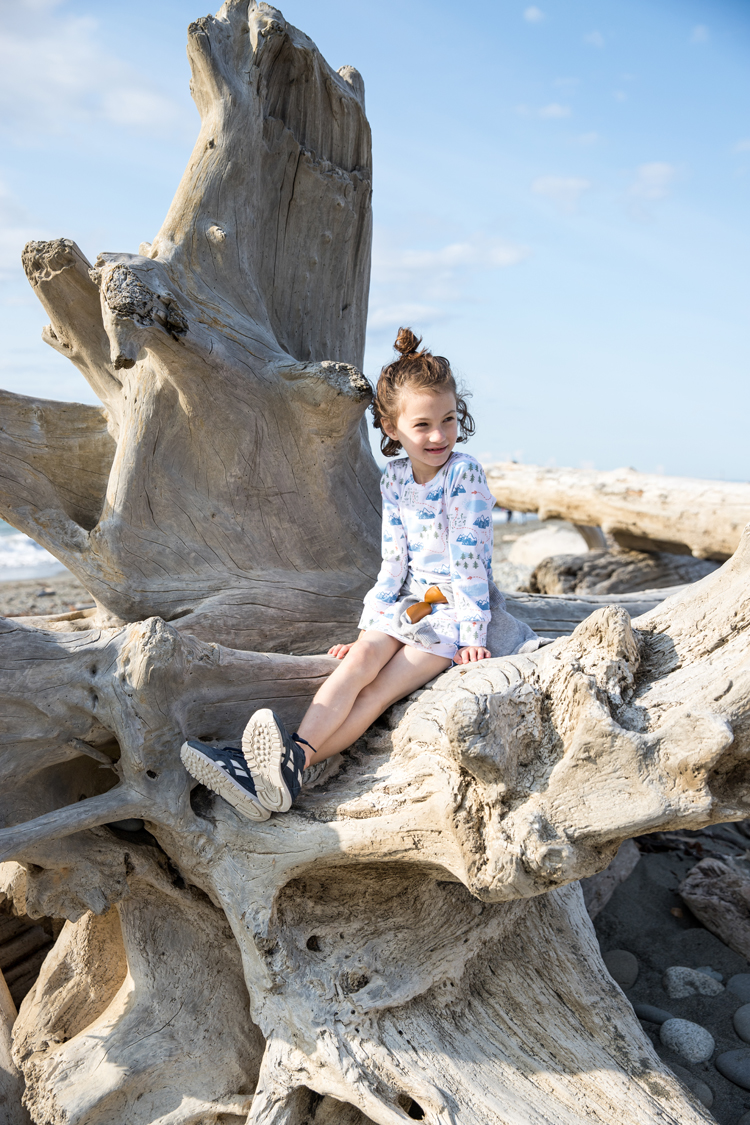 For Nat, I paired it with some sneakers and a Caraway Cardigan.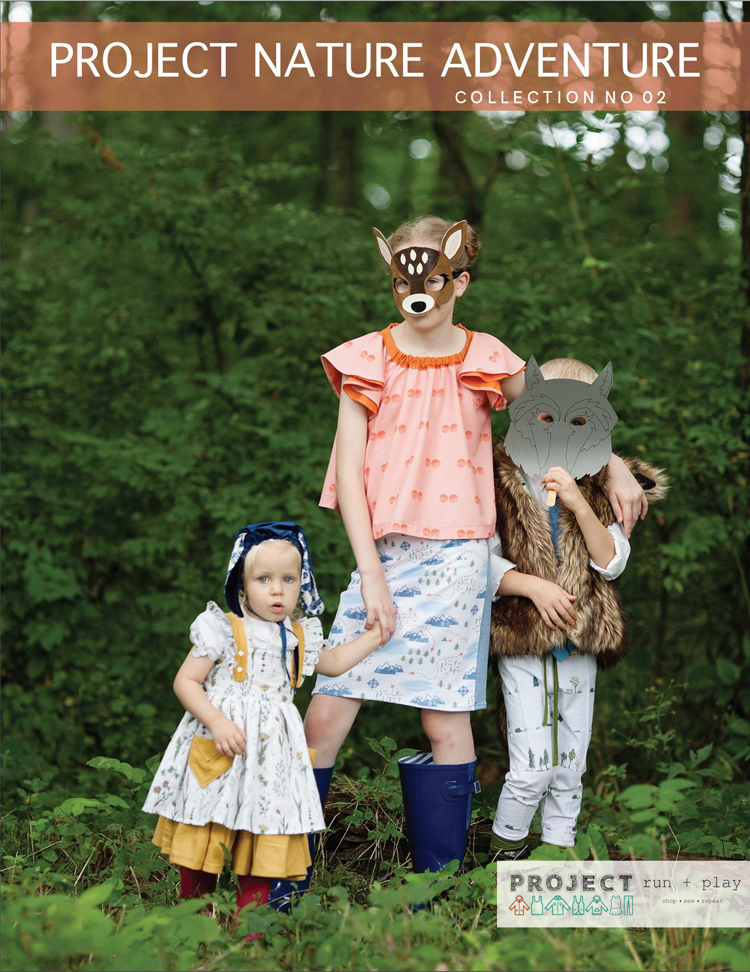 For more ideas on how to use this fabric, there is a fun spread in our look book that shows it sewn up ten different ways! There are dresses, socks, pajamas, baby rompers, underwear…you name it! You can also see it in this post.
If you want to check out the rest of our collection, our look book and this post are a great place to start.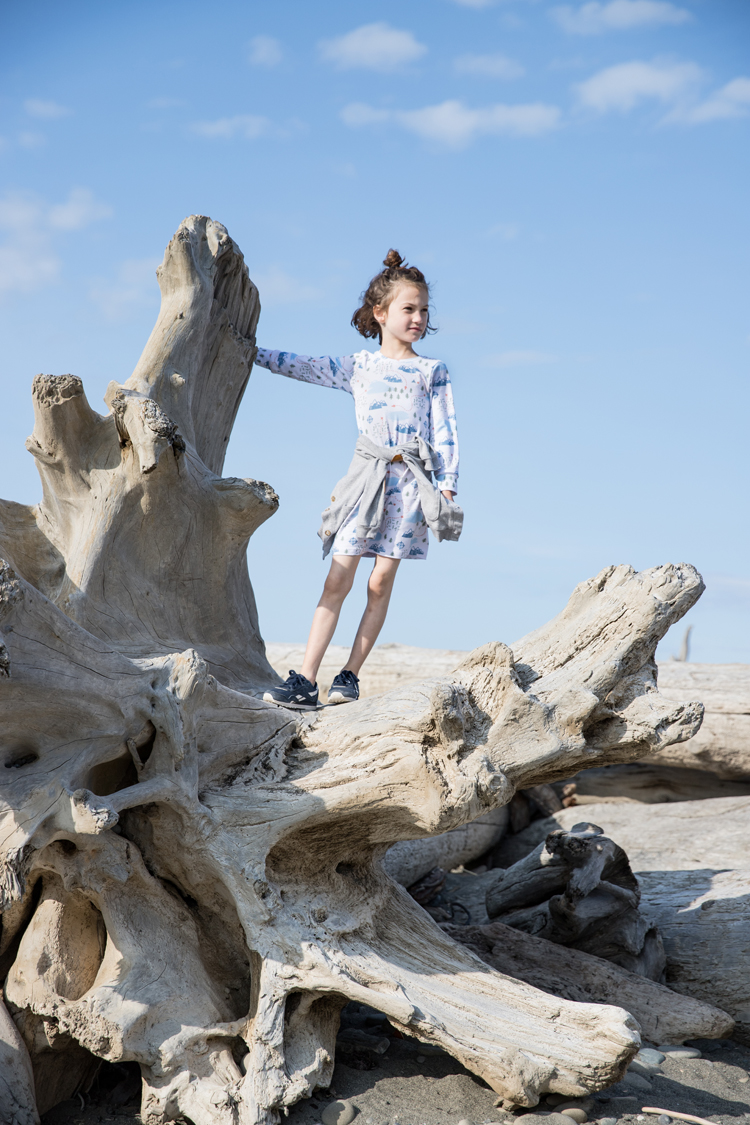 I also have posts about each of my designs. Click here for Tide Pools …and click here for Binoculars. In each post I share details about the inspiration and back stories behind each design and more information about the substrates they are printed on. The entire collection is printed through Raspberry Creek fabrics, so you know you're getting quality!
Be sure to pre-order before August 19, 2019 to buy this fabric. After pre-orders, availability will be limited!