As I mentioned in yesterday's post, I have had the privilege of being apart of Project Run and Play's new fabric collection. Being one of the five designers in our collaboration, I had the opportunity to create two of our ten prints.
Yesterday, I shared my Tide Pool print. Today, it's Binoculars!
To stay in line with the theme of my Tide Pool print, I decided to carve and stamp this design as well. I took inspiration from the rocky beaches we enjoy out here in the Pacific Northwest and fit them into a lens view that you might see through binoculars or reflected off the lenses.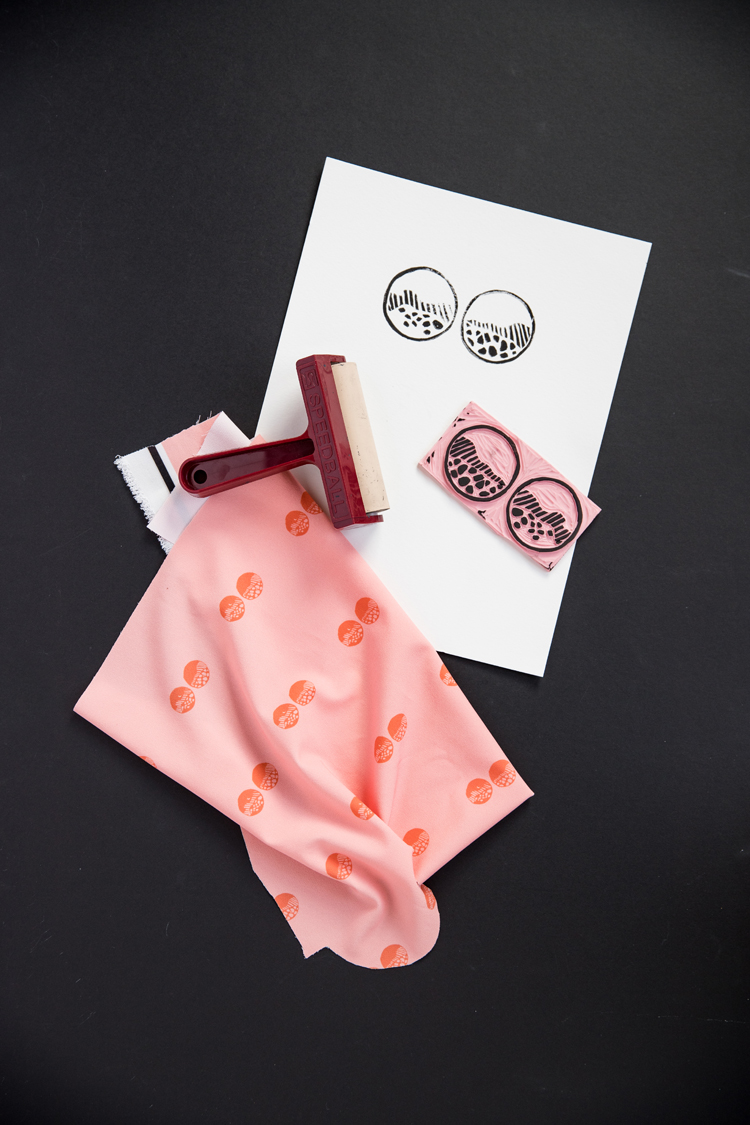 After scanning it into Illustrator, I inverted my carving, added a moon and created a staggered, paired polka dot like pattern. Then I colored it in sunset colors to fit our color palette.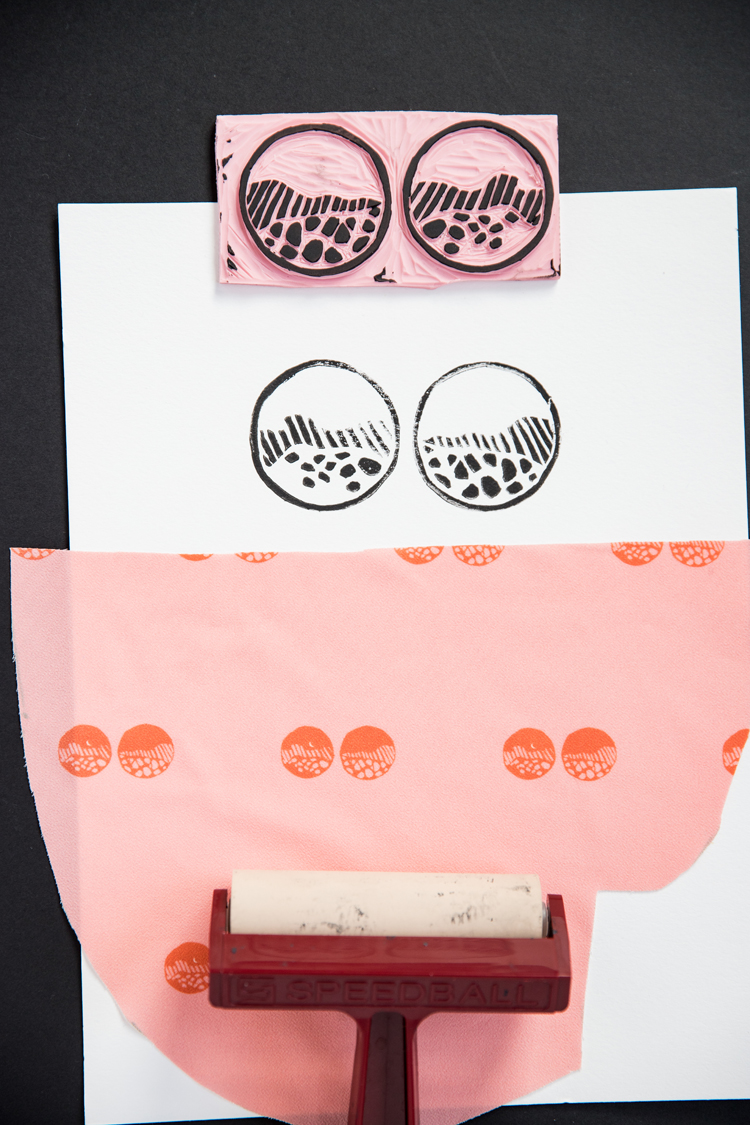 It's printed on a stretch crepe that is a dream to sew. It doesn't fray, it drapes well, and the details are crisp. It is called a stretch woven, but I would describe it as "give" rather than stretch, as the stretch is minimal and the recovery is really strong. It is also listed as light weight, but it's kind of in between light and mid weight in my opinion.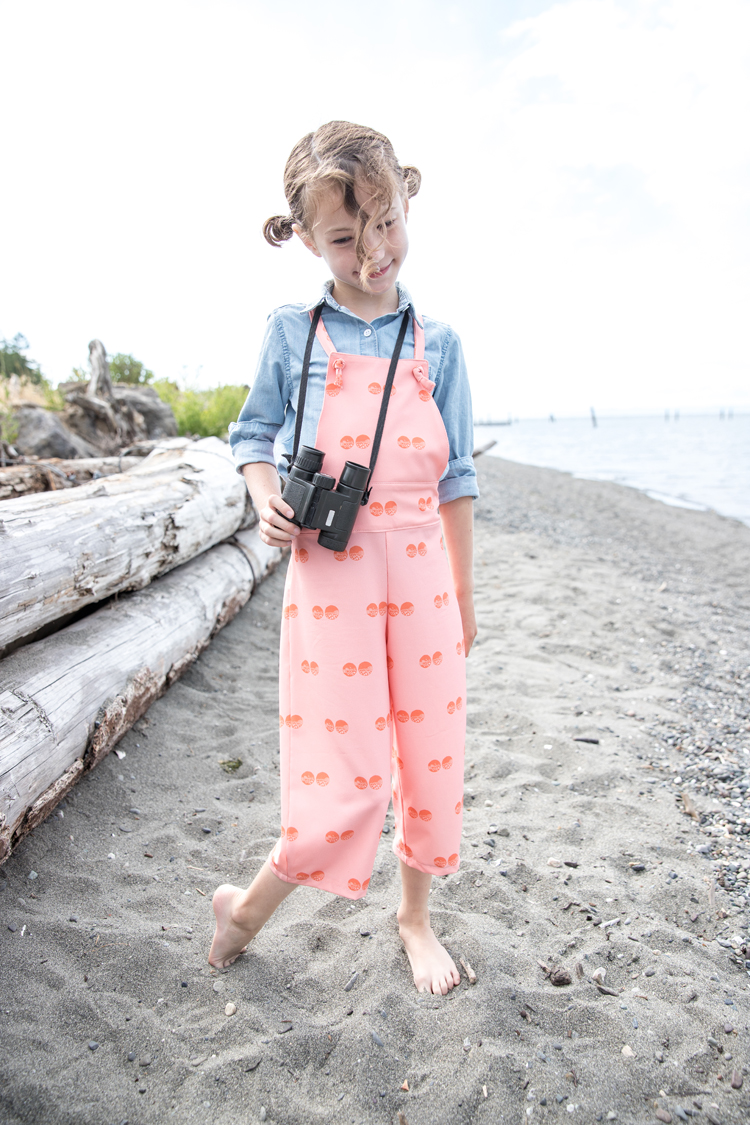 The large polka dots make it a good candidate for skirts, blouses, and dresses, but Nat already has so many of those, so I opted to make her overalls. I really wanted to make a mini version of the Burnside Bibs from Sewhouse 7 that I sewed for myself earlier this year, but couldn't find a pattern like it. So, I took the Jonagold Jumper from Jennuine Designs (also a very cute overall pattern from the Project Farmer's Market Collection) and adapted the top pieces Burnside Bib style.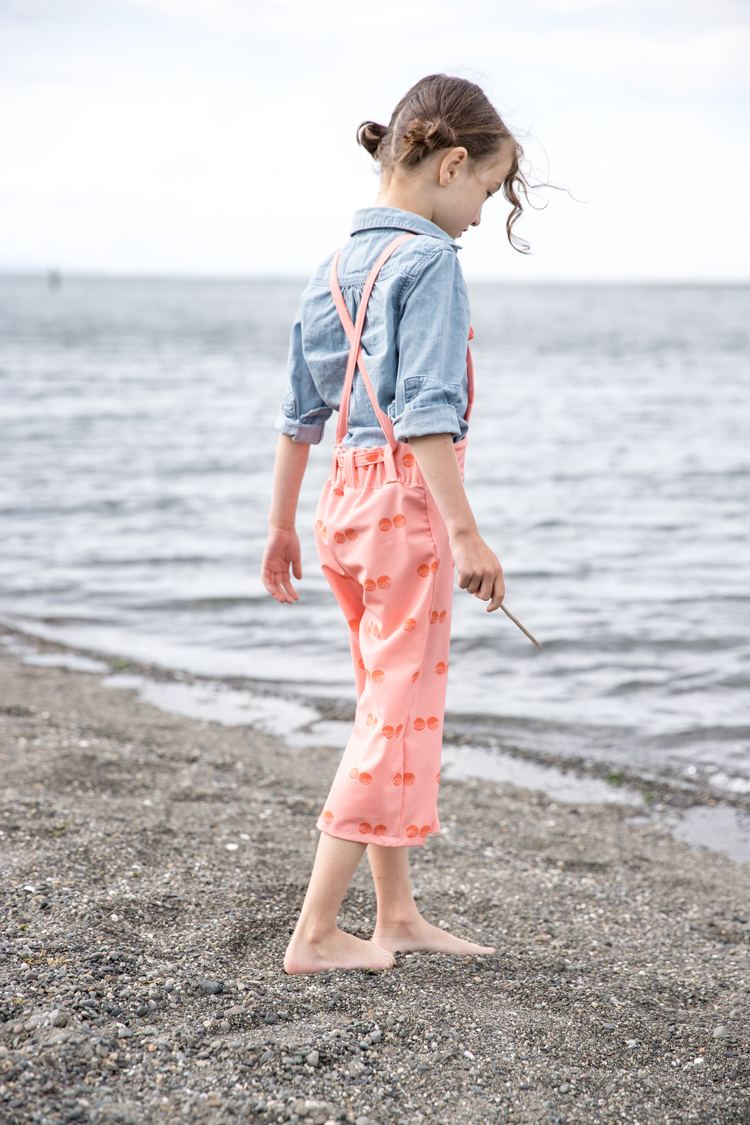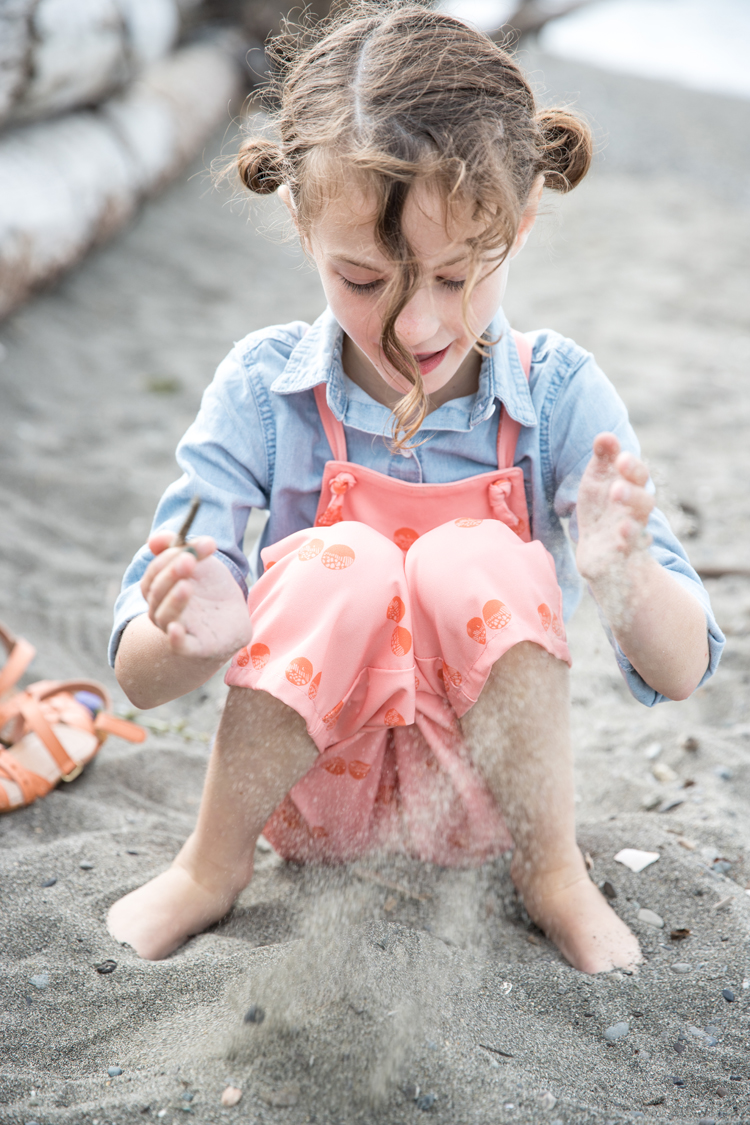 I kept the tied straps from the Jonagold Jumper pattern, but then narrowed them and made them longer. I reduced the size and shape of the front bib, changed the back into a wide waistband, and added belt loops. I also added some elastic to the back waistband so that it would still have a somewhat fitted waist but I wouldn't have to fiddle with darts or zippers.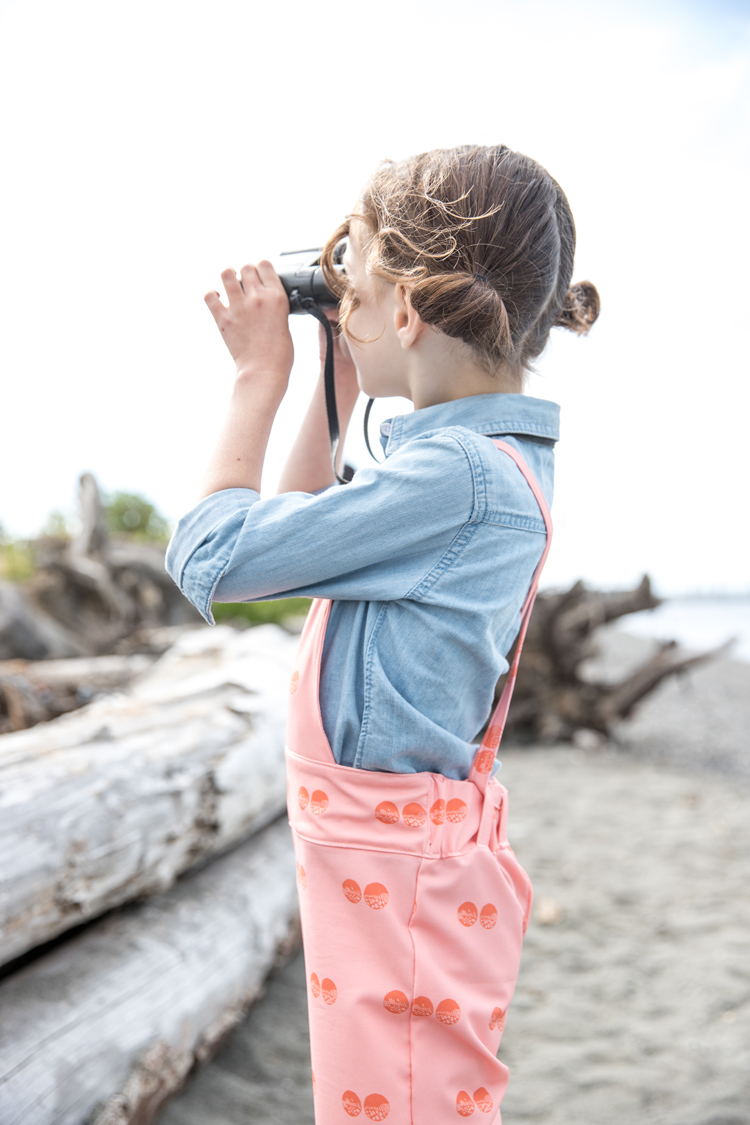 It was a fly by the seat of my pants operation the whole time, but I'm really in love with how it turned out. Using the Jonagold Jumper pattern as a reference really helped with fit and proportions and of course assured a good fit for the pants which I kept true to the original pattern.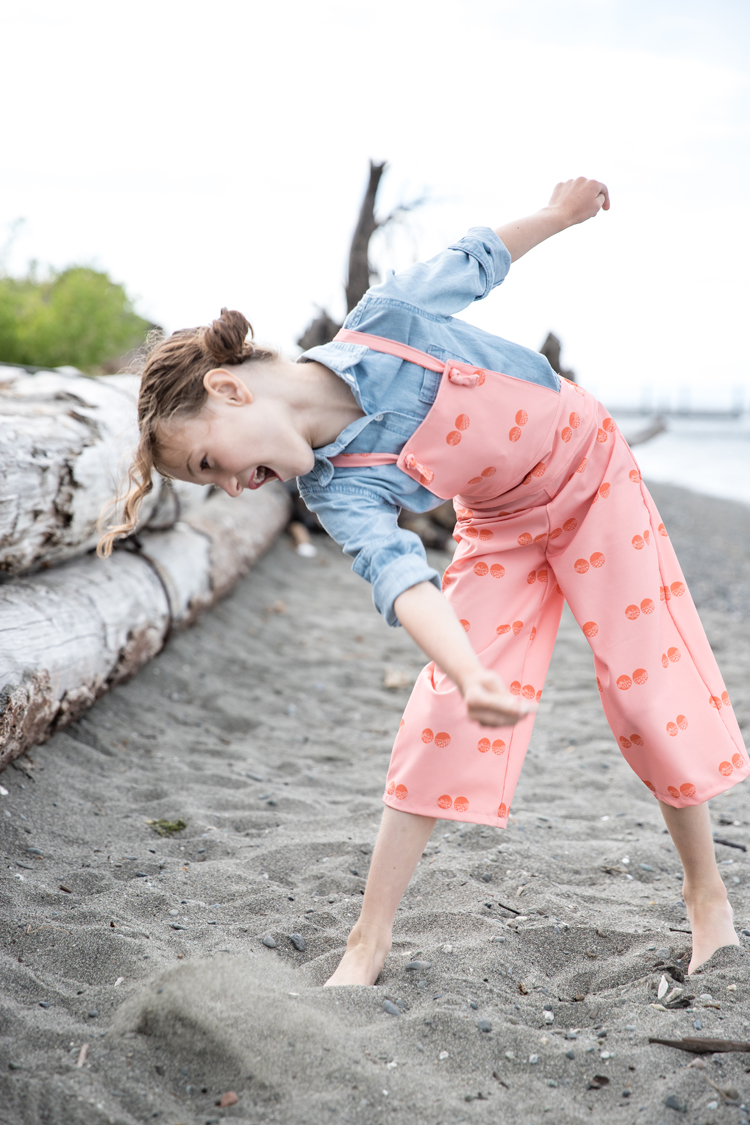 Natalie apparently was love with them too. She slept in them and then wore them again the next day; and probably would have done it again had I not made her give them up to the washing machine. Ha! If that's not an endorsement for the fabric and the pattern, then I don't know what is.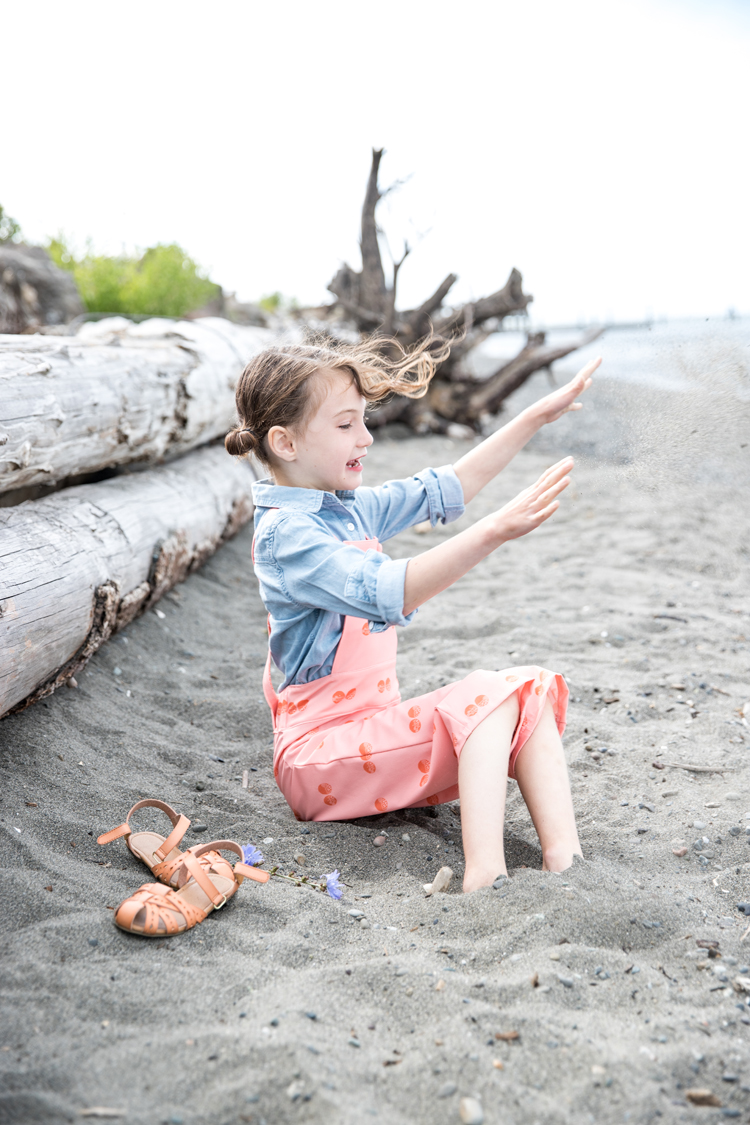 I may just have to make her another pair.
To get your hands on some of this fabric, we are currently accepting pre-orders with a $1 discount, until August 19, 2019. After that date, availability will be limited.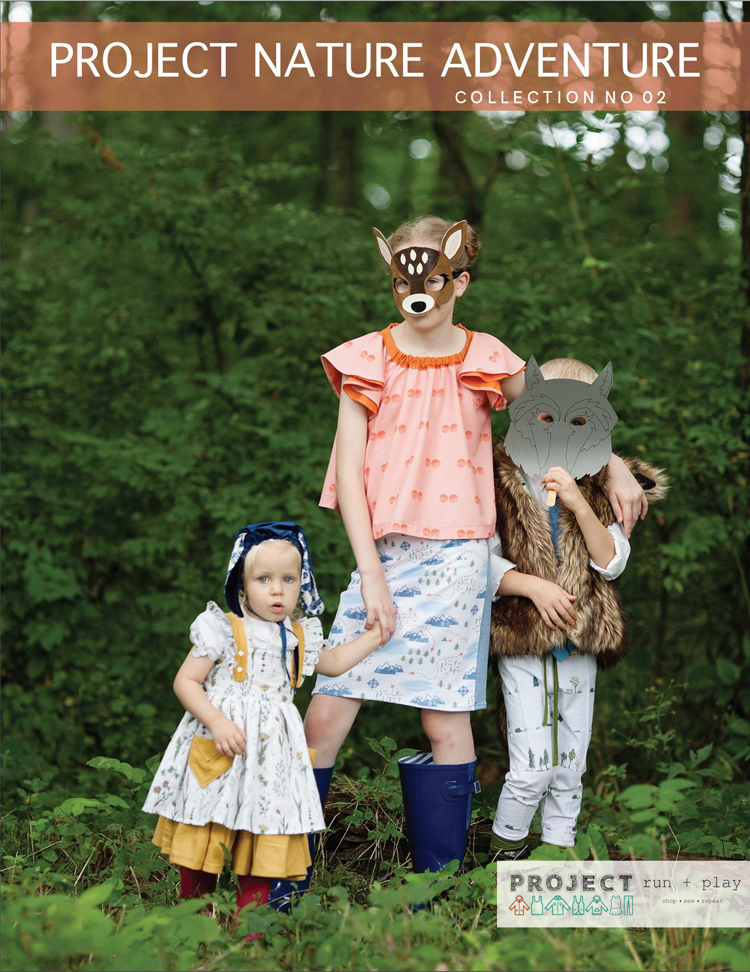 And be sure to check out the rest of the collection in our look book! You have to see the Treeline print from Lisa, Land Marks from Toya, the Wildflower Surprise from Lindsay, and Follow the Tracks from Audrey. Our look book also has fun activities and coloring pages for kids, and a peek at the adventure themed cut files we created to complement our fabric collection.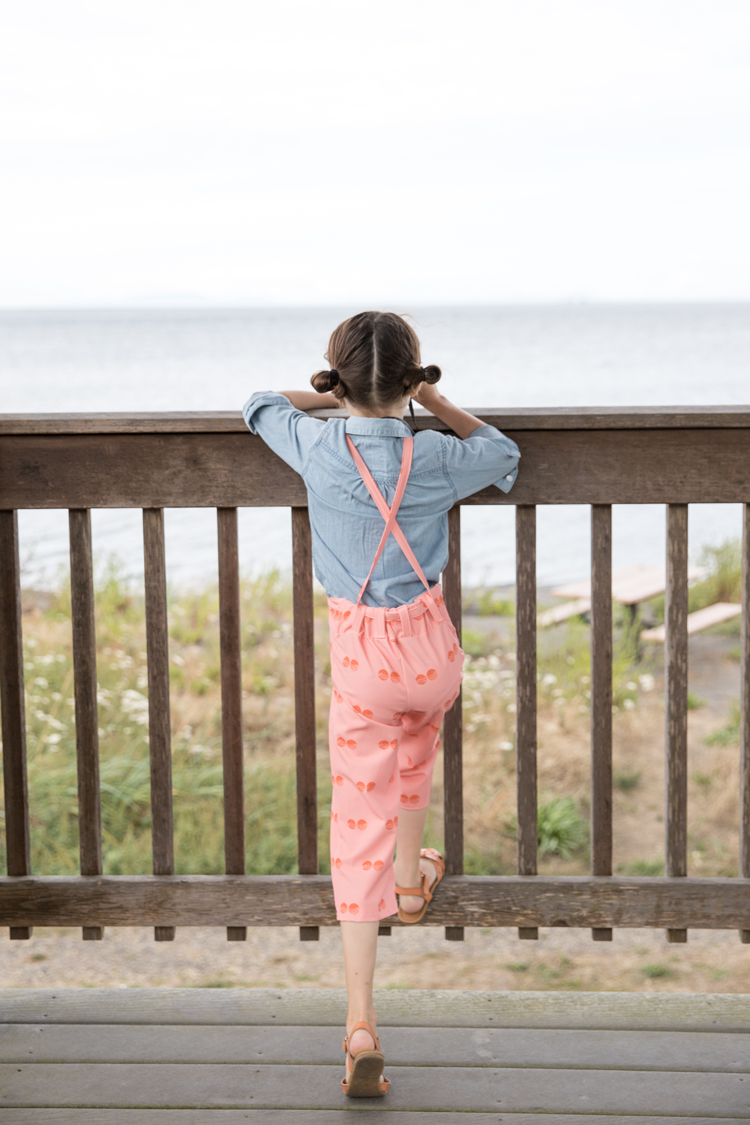 I have one more fabric to share, that was a collaborative print between all five of us. More on that in the next post!