I know, I know. I'm late to the burnside bibs party, but I'm so glad I finally arrived…because I love this pattern from Sewhouse Seven!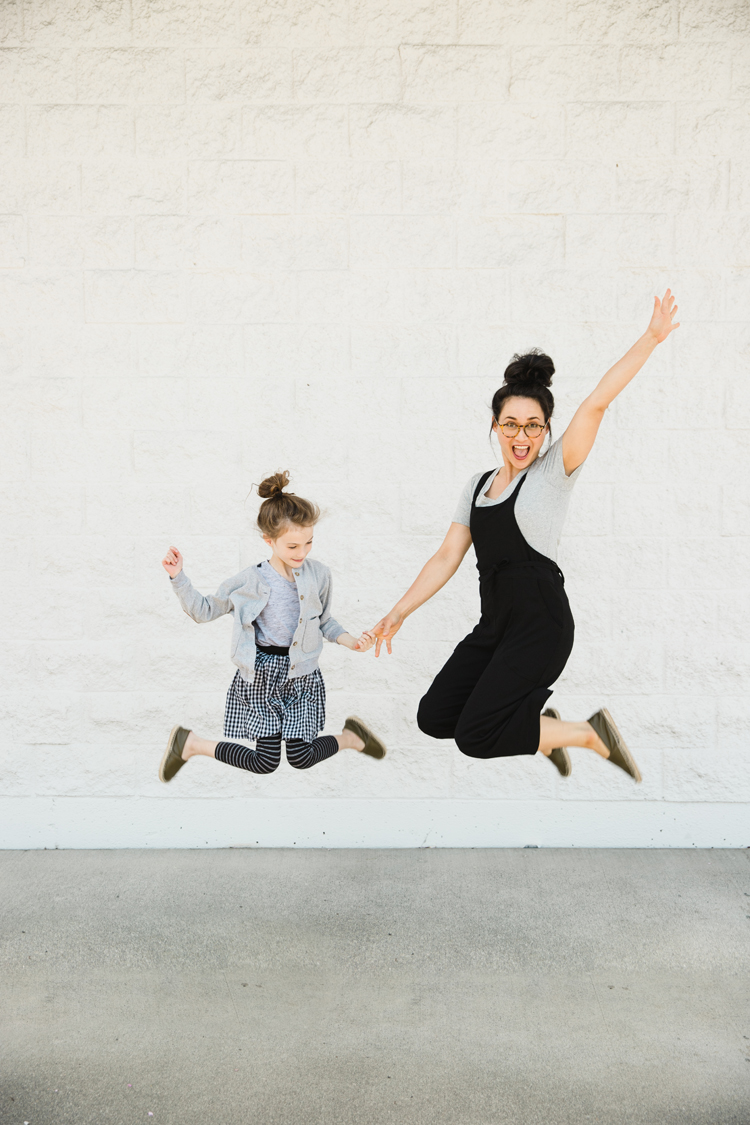 It was an easy sew, if you don't account for my detour when I tried to omit the zipper with the fitted option and then had to unpick it and put one in anyway. ahem….hehehehe…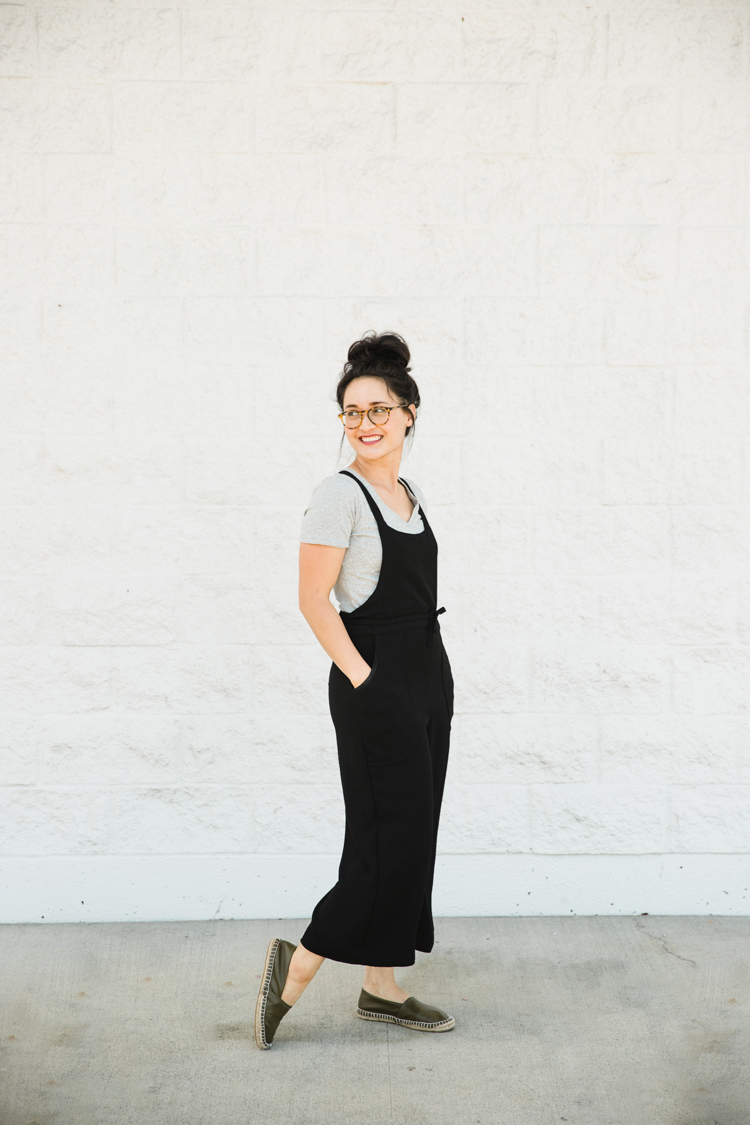 I used a silky solid crepe knit fabric from Jo-Ann and thought I could get away with it because it had some stretch. Nope! Because I had to finagle my invisible zipper into place between seam ripped seam lines, it's not my prettiest work, but it's hard to tell in between the black fabric. Black fabric: good at minimizing the appearance of my hips and my sewing mistakes. 😉
I sewed version one (with darts), front pockets, no back pockets, cropped length. I should say that I cut the cropped length but had to crop it even more because I am on the short side (5'4″) and I suspect the stretch of the fabric may cause it to "grow" a little when worn.
All of my measurements didn't align in the size chart, so I chose my size based on my hip measurement and I think it worked out well.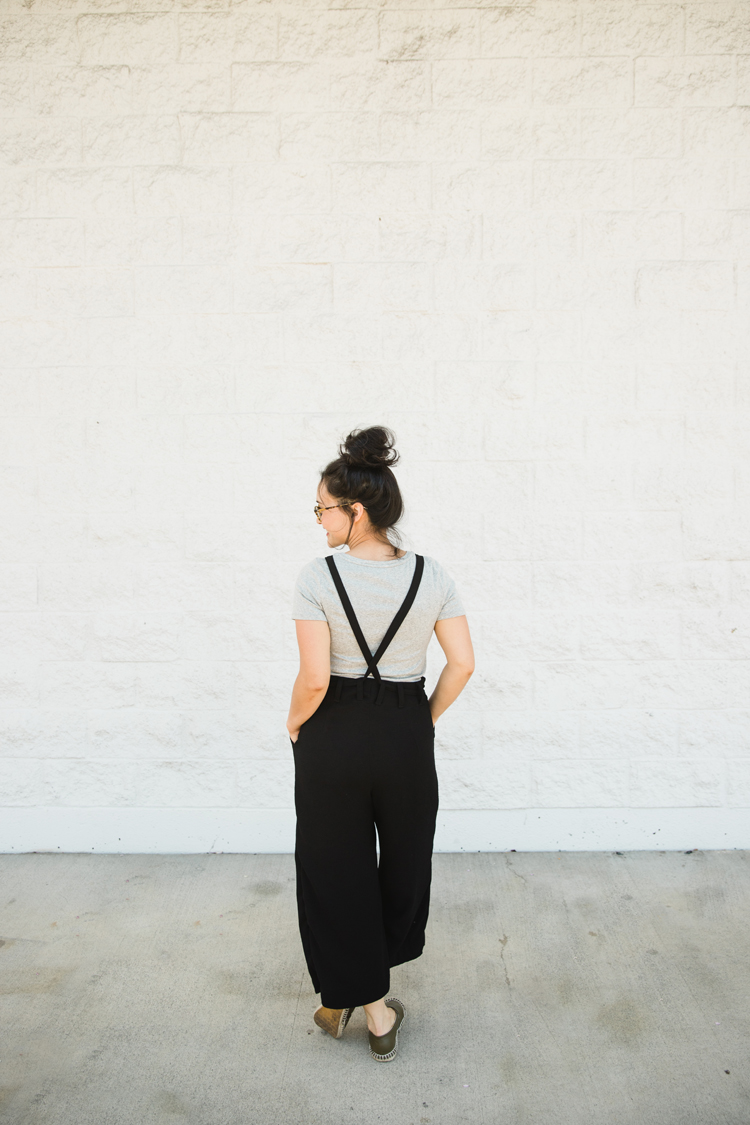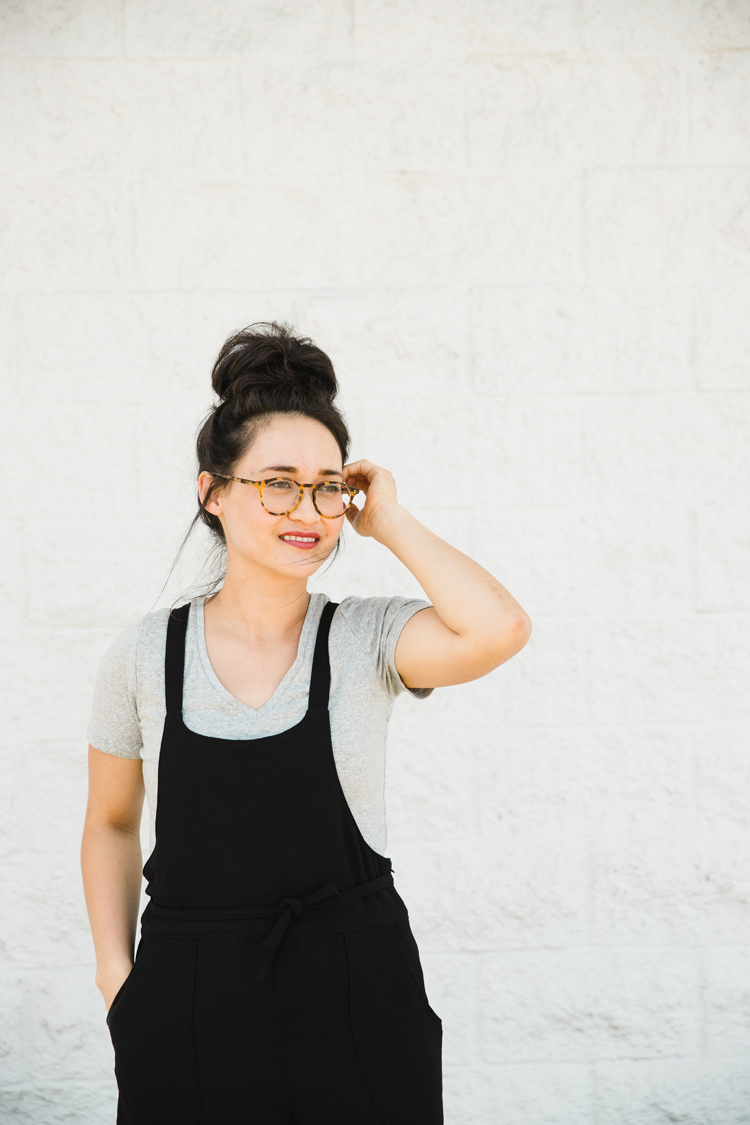 I found the ties to be a little short. I couldn't wrap them around and tie them in a bow like it shows in the final picture. I wonder if I cut at an end that was meant to be a fold line? Either way…when I make this again, I am going to make the straps longer.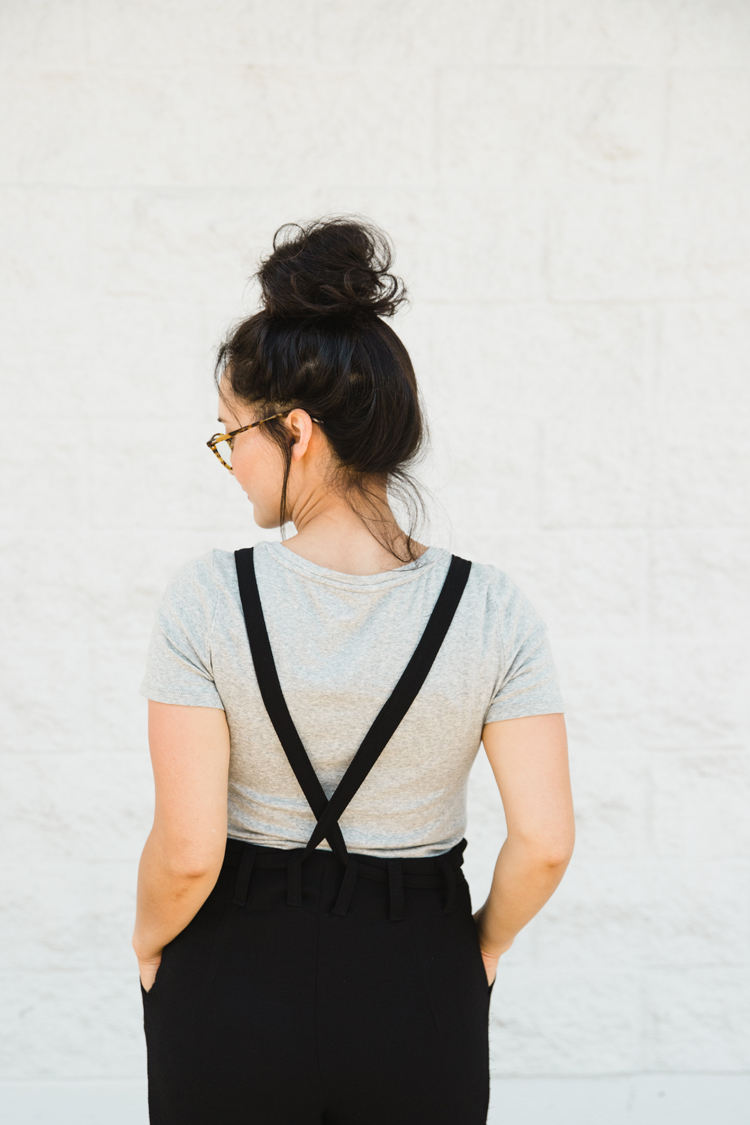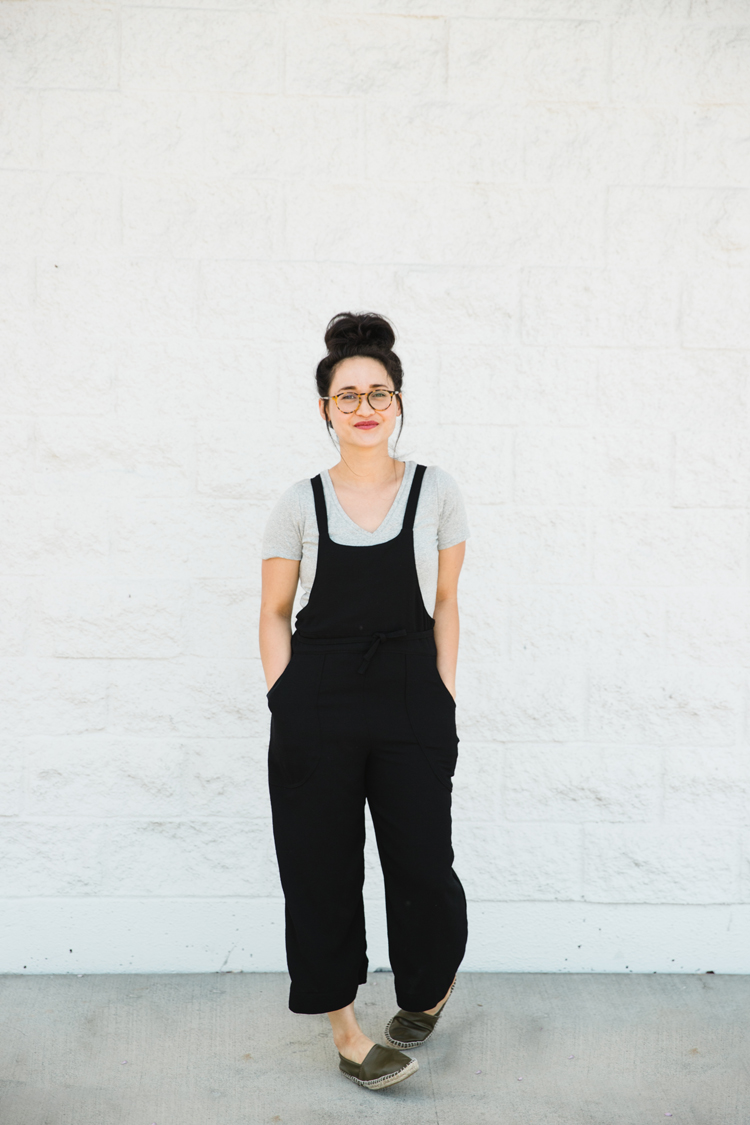 Even though the pattern doesn't recommend it, I do like the crepe knit fabric I used because it has great drape, comfort, and no wrinkles!…which means no ironing too. Yesss.
The crepe knit has an interesting texture. I wouldn't call it structured or thick, but I didn't feel the need to line it, and it had enough heft to handle the invisible zipper. For a knit, it only has 5% spandex so it's not super stretchy. I think that is probably why I was able to get away with not having to make any changes to the pattern to use it (and why I was not able to get away with omitting the zipper…ha!)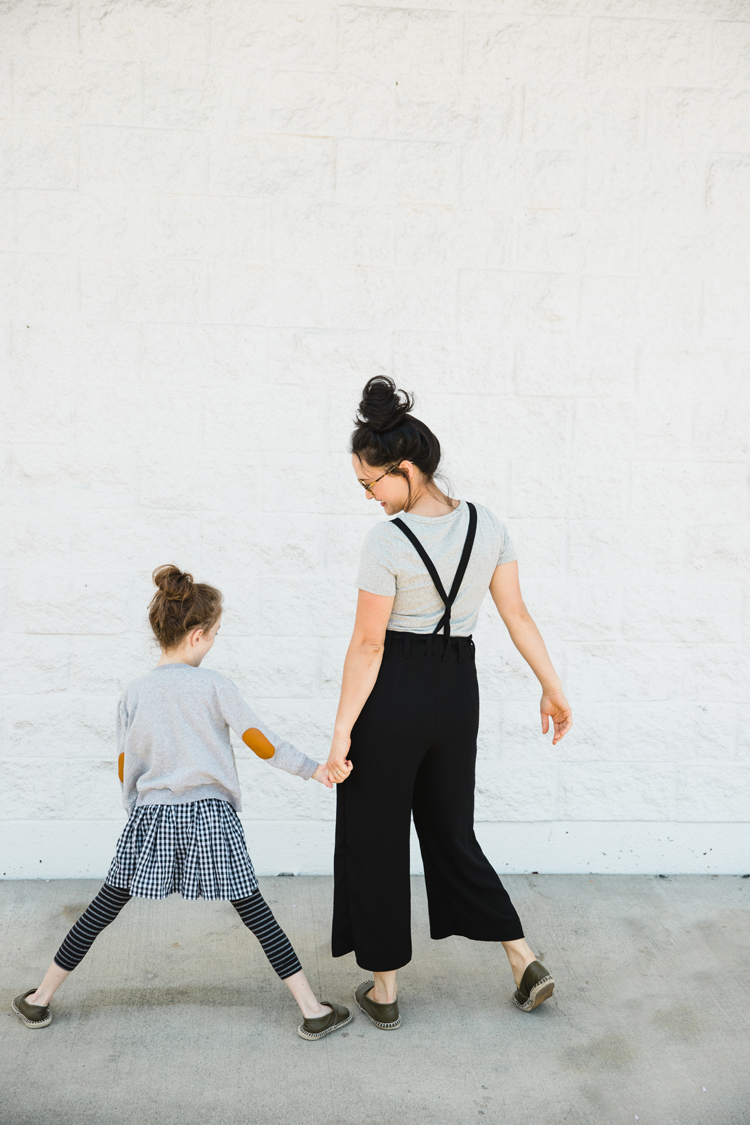 Overall, I think it's crazy comfortable and I want to make it again, but maybe the dress remix version I have been seeing floating around sewing blogland. So cute! I'm thinking Nat might need a mini version too.
Speaking of…her skirt was made using this free tutorial/pattern, her shoes (and mine!) are handmade using A Happy Stitch's kits – click here for the review post, and her sweater was made using my Caraway Cardigan pattern.