Every May/June all the empty lots, grassy road mediums, and farm fields fill up with wild daisies and it's my favorite!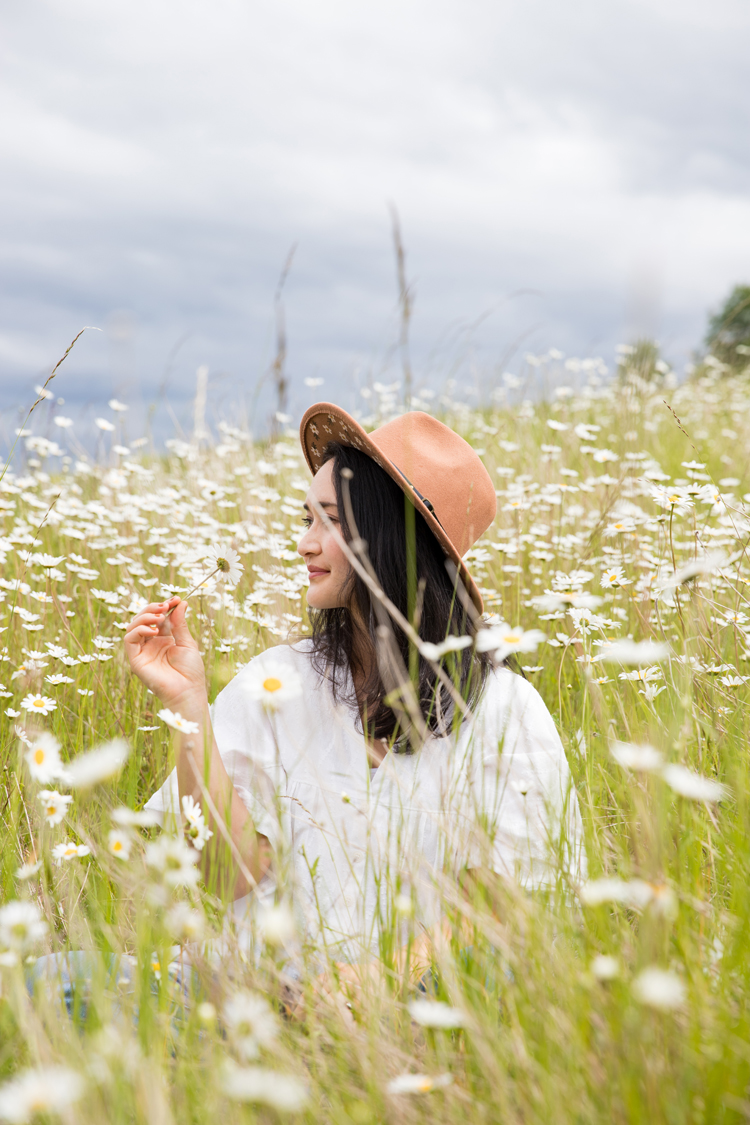 I try to make a project to photograph in the daisy fields every summer as a sort of love letter for this favorite season of mine. See this basket backpack and these mommy and me summer dresses. I missed last year…because well, I missed a lot of things in 2020, didn't we all…but this year I'm back at it with something simple and easy!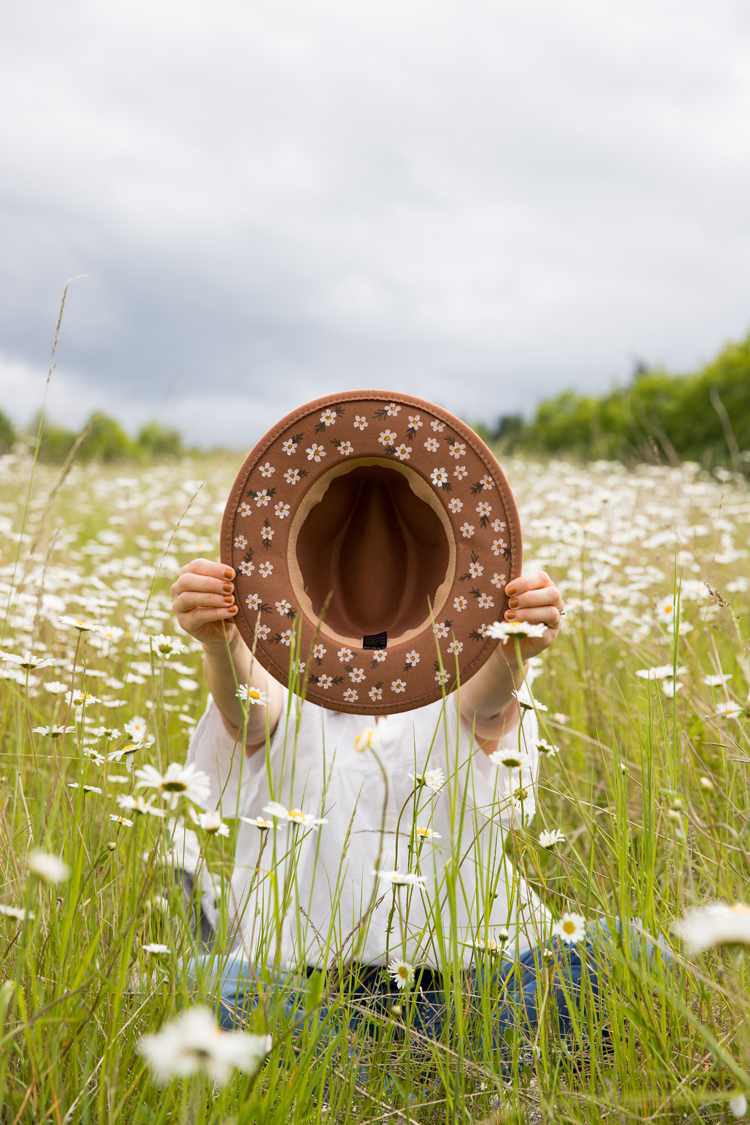 I went more literal and painted daisies under the brim of one of my felt hats. So I can have my beloved daisies with me after they fade in July. 🙂
I also like that it's a nod to the 90's daisy trend that seems to be coming back.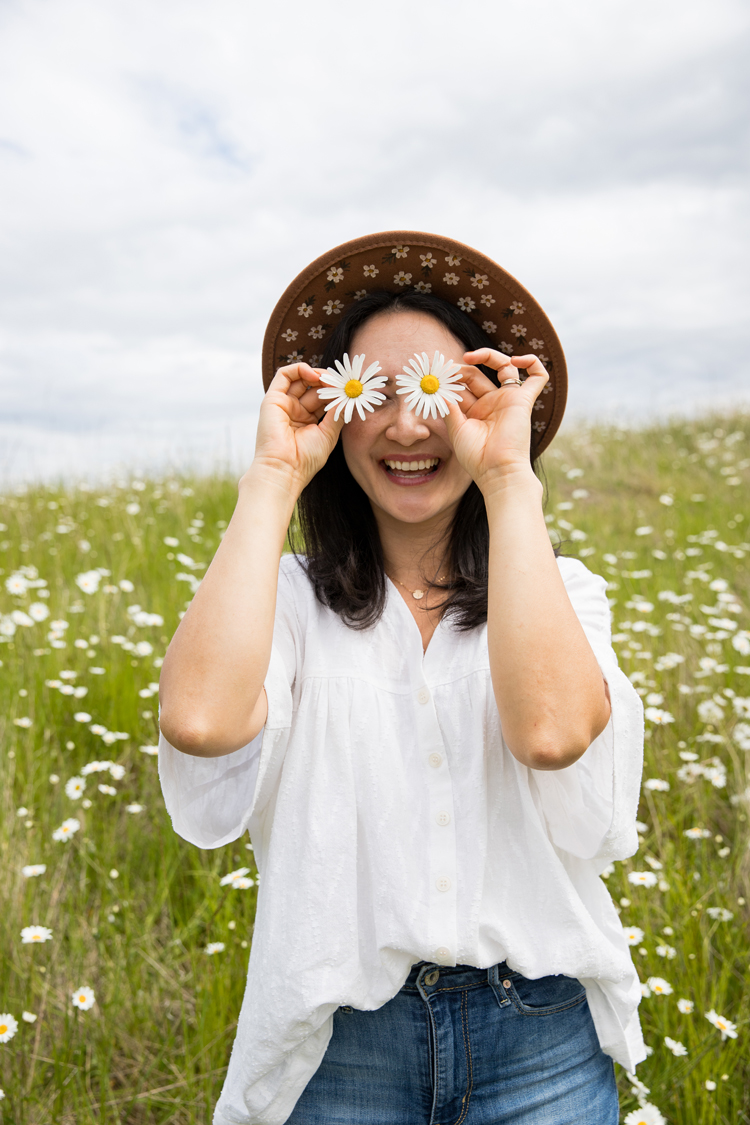 MATERIALS
Acrylic Paint**
Small, thin paint brushes (the smaller, the better)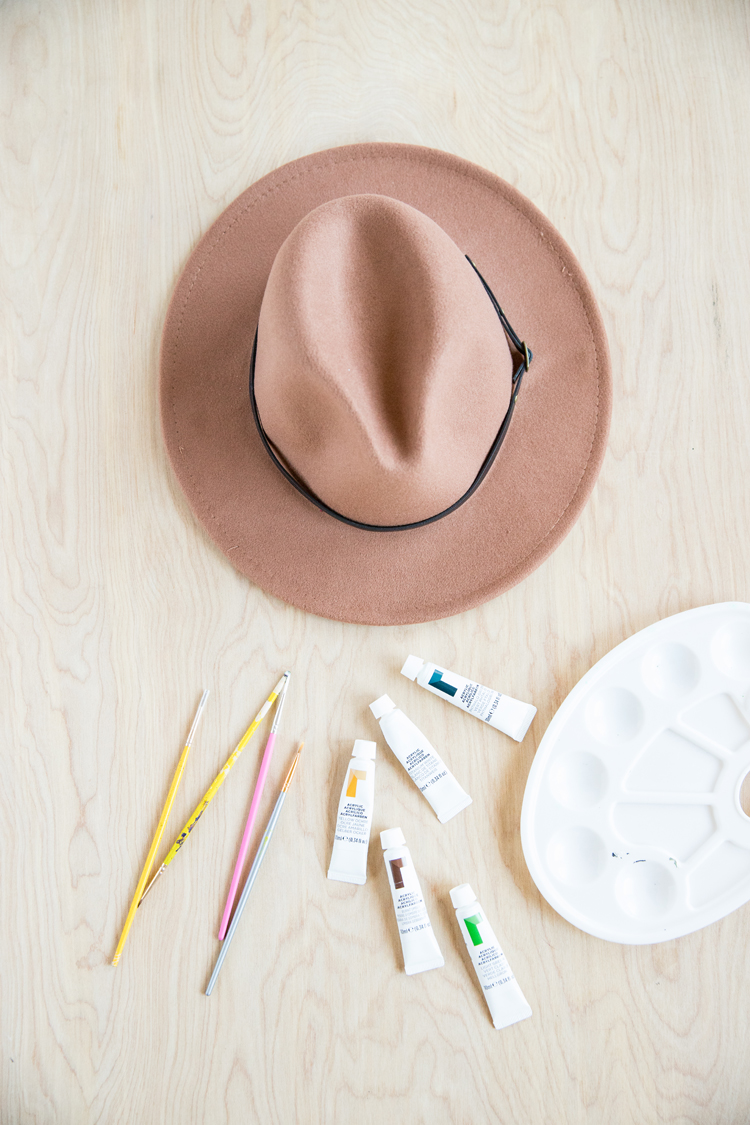 Material Notes:
*Miranda from Live Free Creative Co. alerted me to these inexpensive stiff brimmed hats on Amazon (affiliate link). I have two now and really like them for the price!
**I used fine art acrylic paint because it is thicker and only requires one coat. Martha Stewart acrylic craft paint is also excellent. I wouldn't use any other kind of craft paint, unless you want to paint more than one coat. I don't know how washable the fine art acrylic is but I have used them to paint my daughter's shoes and it held up well. I also spot clean my felt hats so that's not a concern for me.
VIDEO TUTORIAL
I created this as a Reel for instagram and thought I would include it here, in case you prefer a video tutorial. If you scroll past it, the video will pop to the side of your screen so you can watch while you read.
TUTORIAL
This is pretty straightforward, but I'll share my process:
Paint the centers of your daisies as dots around the brim of the hat. This also helps determine the spacing you want for your flowers. I find that an irregular spacing is more forgiving than a perfectly spaced staggered pattern.
Paint the petals. I stuck with 5-6 per flower. This is as easy as doodling! You don't have to be an "artist" to do this project and it's a great craft you and do with friends or while you watch a movie.
Add leaves to only some of the flowers. It's meant to look "painterly" so don't worry about making it perfect. Daisy leaves are pretty jagged, but it's hard to paint that accurately on such small flowers on a sticky felt surfaces. So, I essentially painted little y shaped forks. Ha!…I think it works!
The great thing about acrylic paint is that it dries pretty quickly. After about 30 minutes, my hat was ready for a spin in the daisy fields.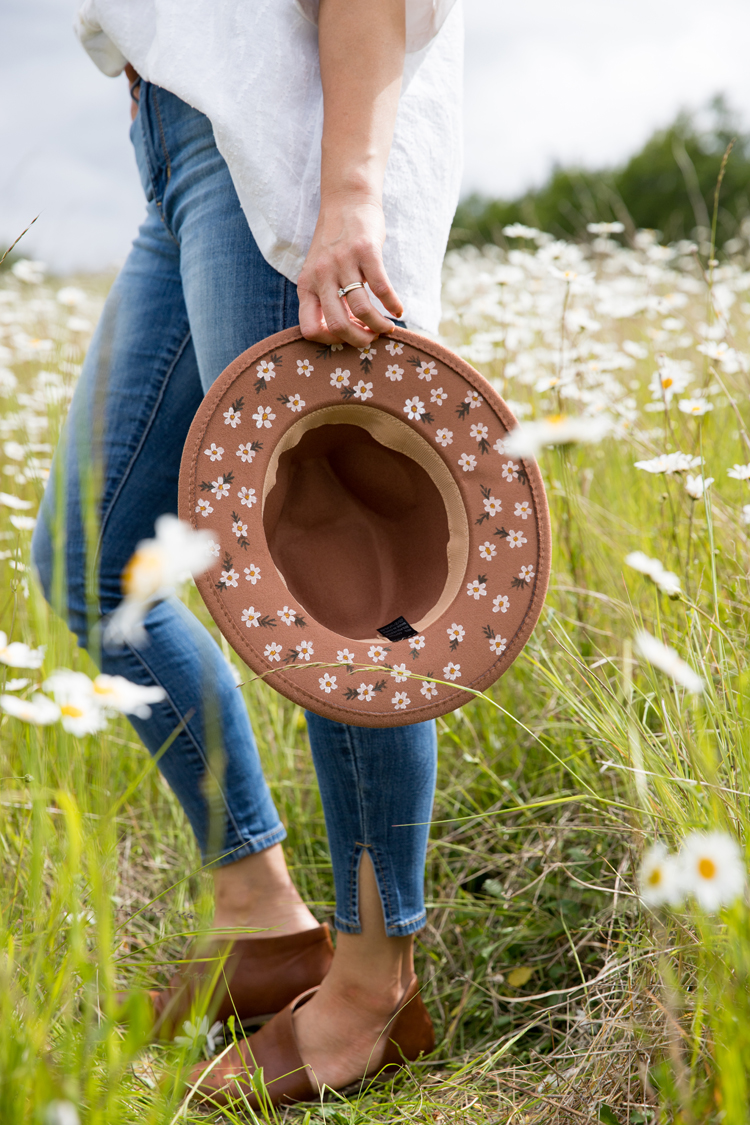 I sewed a new blouse to my daisy field look. Click here to read my review of the Meadowood blouse pattern. Could that name be more perfect for this photoshoot?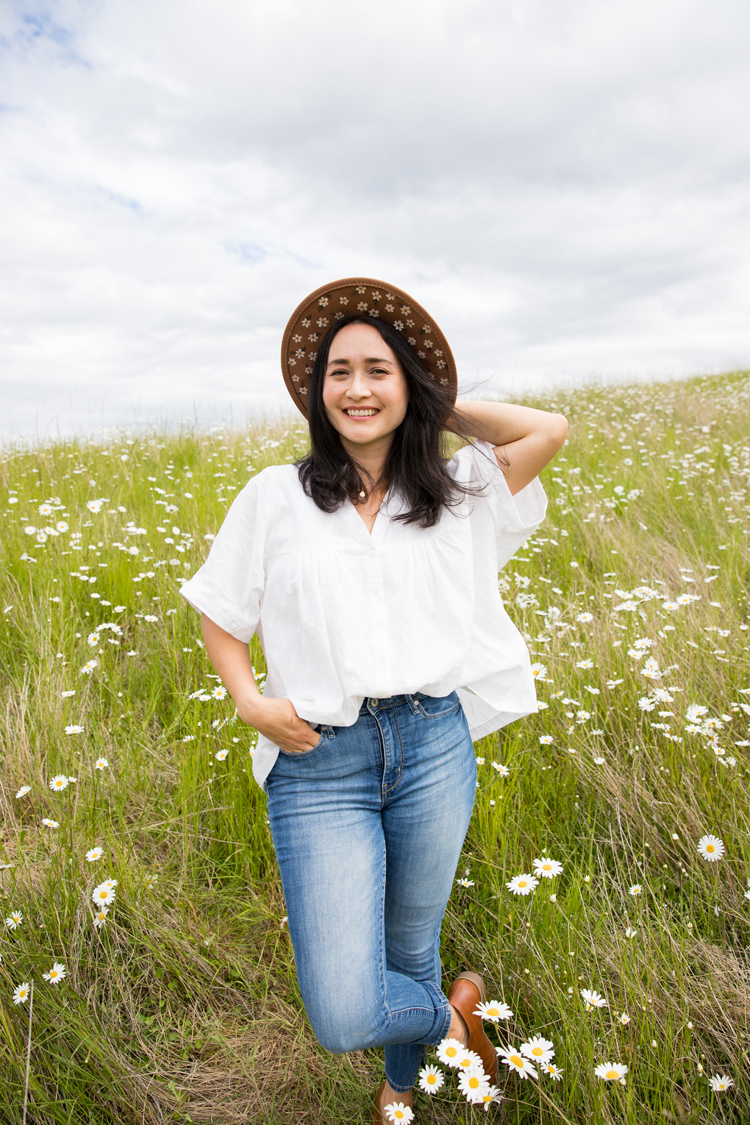 As much as I love the daisies, my poor husband/photographer was sneezing up a storm. And as pretty as they are, the pollen does admittedly smell like a bit like stinky feet. Haha! It reminds me of how I love low tides, but not the smell of low tides. IYKYK 😉