This post contains affiliate links.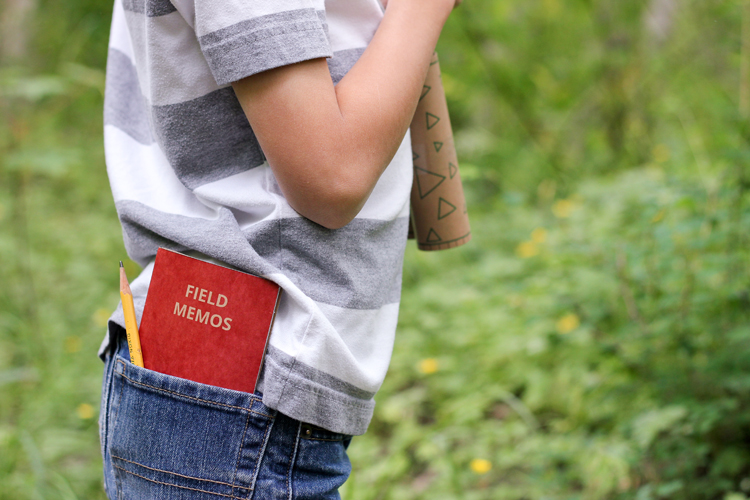 We've only been out of school for a week and I'd be lying if I didn't admit that the summer blues have already hit our house a few times. Boy howdy.
It's not that we haven't been busy having fun. All the extra beach time, and summer adventures are my favorite part of summer. The real issue is that there is just SO much time. Time, in between the fun, for fighting, for whining, and for the constant screen time battle. Amirite? 'Rents? You with me? (Doesn't that slang word for parents just take you back to taking quizzes from your Sassy magazine while you MmmBop with your Discman? Cool beans.)
So, I've worked up a short list of sincerely fun screen free ideas to help a mother and a father out.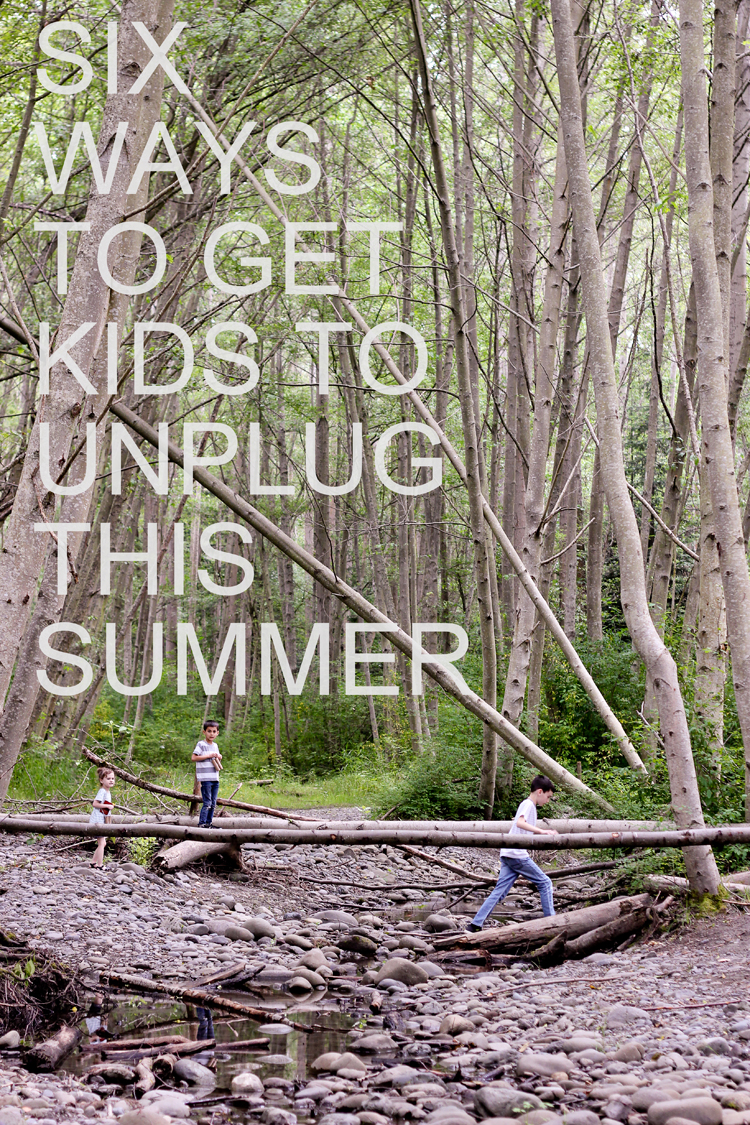 My measuring stick for this list is to ask myself, that if I find a moment to pause from my to do list, will I WANT to join in the fun? If the answer is yes, I put it on the list. 🙂
These ideas are mostly for the kid crowd, ages 6-12, that they can pretty much do on their own. And don't worry. I'm not going to pretend my kids will be doing all of these entirely willingly. 😉 I know some of them will require some encouragement, but our goal is help them see that screens aren't the only source of fun, right?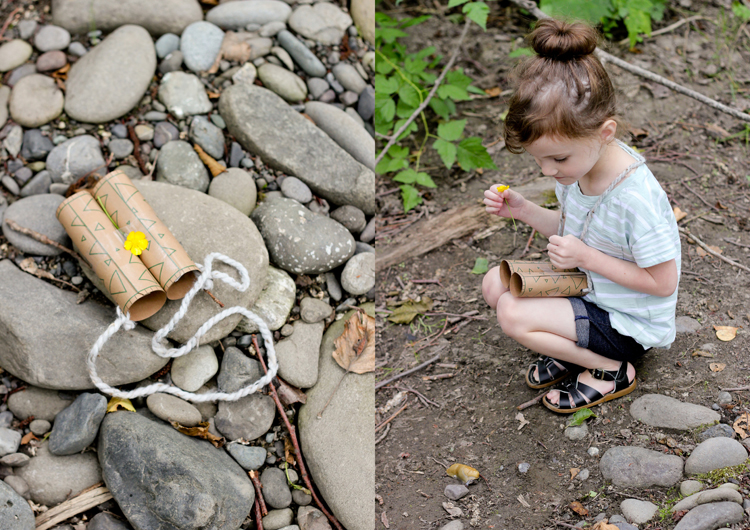 I will definitely be using some of them for mandated quiet time activities, and tickets to earn more screen time. It probably should sound silly that I'll be making them have fun in order to earn a reward, but that pretty much sums up everything fun my kids do. (Can I get an amen?) They fight it like WWII leading up to it and then declare the day the best of their lives when they're done, while I just shake my head in exhaustion. Nobody told me about that little nugget of parenthood before I had kids. Probably didn't want to spoil the ridiculousness. 😉
But enough parent talk, let's get to the list:
Card talk  – 40 games you can play with just a deck of cards! That should keep them busy… 😉
Teach them "big kid" skills – like how to shuffle a deck of cards (comes in handy for #1), blow a bubblegum bubble, hula hoop, whistle, or snap their fingers. Seriously, invest five minutes to teach them, and then let them at it. There is something irresistible about being in the big kid club and these skills are just the ticket. I swear, I spent most of the summer when I was eight, teaching myself how to shuffle the perfect card bridge.
Lego Remix – Challenge them to do something new with their Legos. Have them devise a marble run, make a balance scale, or a draw bot (if you don't mind forking over about $15 for a Lego motor on Amazon).
Shadow Puppets – Bring out their inner thespians by challenging them to learn how to create this list of shadow puppets and then put on a puppet show.
Build It – Give them a box of bendy straws, a deck of cards, or toothpicks and grapes and challenge them to build the tallest tower they can. It's crazy fun, and it's also a smarty pants activity that's good for their brains. 😉
Boredom Buster Printables – These kits are designed to keep kids independently engaged. Plus, because they are digital files, so you can print up as many as you need for all your kids for now or for years to come!
There's a reading enrichment kit ($12), an adventure activity kit ($12), creative activity kit ($12), a combined activity kit ($20), or a kit with all three ($25).
Bonus: If you use the code "BUSTERS10" at checkout, you get 10% off.
The activities are simple and mostly fuss free, so that kids can do them on their own. Just pick, print, and go. I printed up a bunch and clipped them on clip boards for car rides. We also printed up the backyard explorer kit for our recent neighborhood hike, so they could make their own binoculars and field books. It's such an easy idea, but they were thrilled with them! I don't know that I would get into the binoculars myself so much, but the create your own story blocks are my jam. We love making up silly stories on car trips, so I know those will get a lot of use around here.
The key with these kits is convenience. Less stress and less scouring the internets for you, and more fuss free down time for the kids. You can read up on the kits before you buy HERE.
Disclaimer: All opinions are honest and genuinely my own. I received a copy of the Boredom Busters Kit for this review.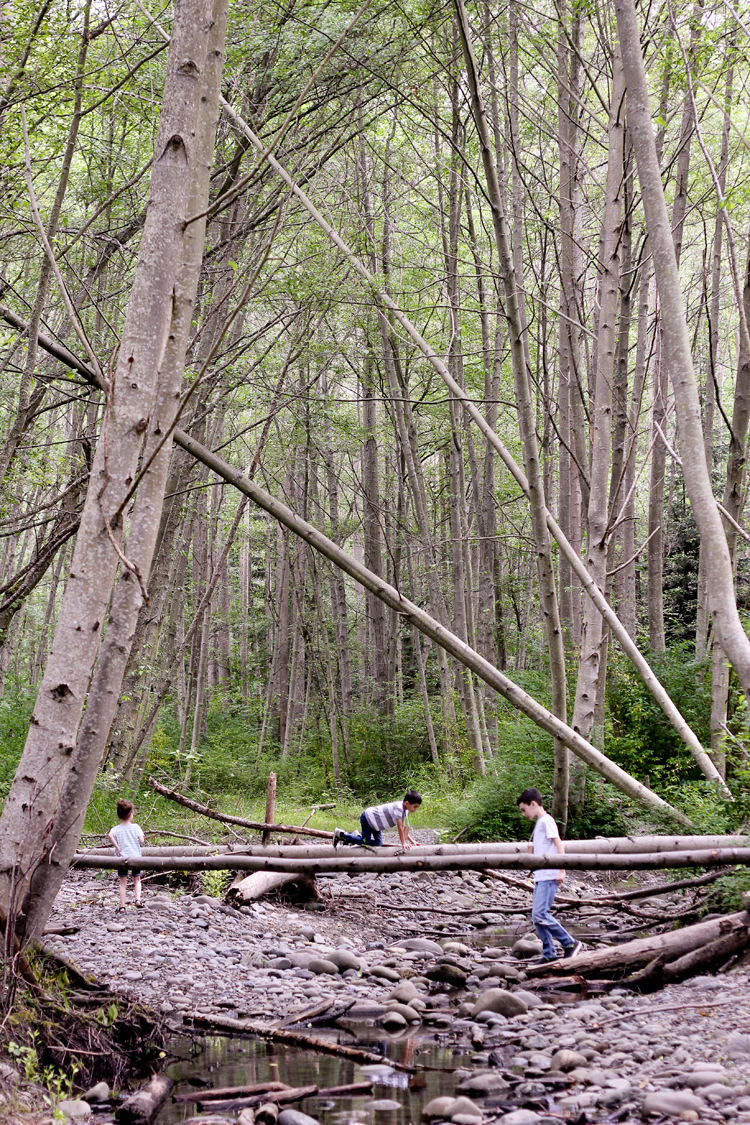 Happy summering!