When it comes to summer, I think of running through the sprinklers, popsicles, and of course…sundresses!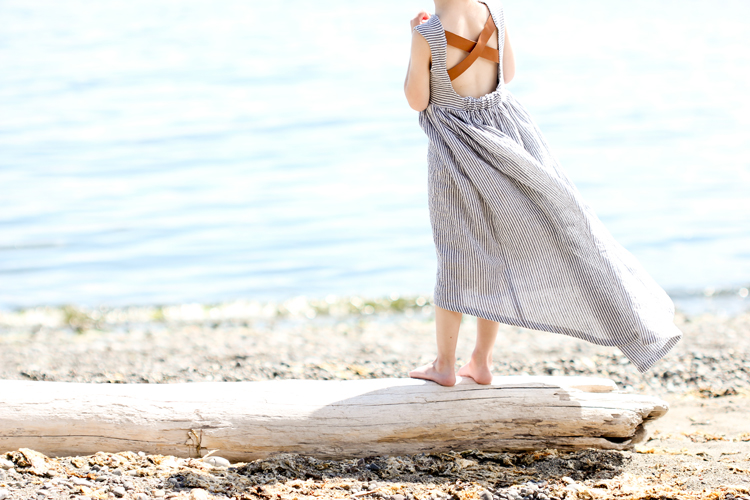 What better way to celebrate the second official day of summer than to share Nat's new sundress!
It's a design inspired by the Rosedale dress from Melly Sew's new book: Sundressing.
As you probably guessed, the whole book is dedicated to well…sundresses! Flowing sundresses, twirly sundresses, fancy sundresses, playful sundresses, casual sundresses…Sundresses for every age, and every size.
Her book photography reflects that as well. There are beautifully real women and girls showcasing how comprehensive this book really is. It's so refreshing and appreciated.
There are 21 designs featured in the book all derived from basic bodice patterns also included in the book. Melissa teaches you how to adjust each pattern to create a whole new look with very detailed illustrations and instructions. She also encourages you to design your own dresses, like I did with Nat's dress.
Instead of cutting down the bodice pieces into a tank, I kept it mostly intact. I cut a deep scoop into the back, added length to the bottom of the back bodice and gathered it with elastic like the original Rosedale. I also added a slight cap sleeve to the shoulders of the bodice and then I sewed in some leather criss-cross straps in the back, another nod to the Rosedale.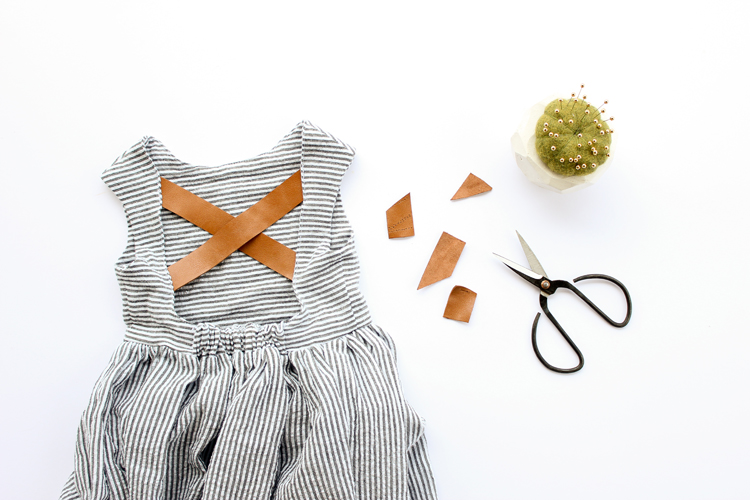 The fit of the bodice is spot on without an overabundance of ease, so the criss-cross straps without an open front like the original design, actually make it a tight squeeze getting the dress off, but it's still manageable. This dress was an experiment that turned out well, so I'm totally okay with that. 🙂
Natalie loves maxi length dresses and skirts, which is what originally drew me to the Rosedale. Wanting to add a little more drama to the look, I added a fun high low hem detail to the skirt. It looks so fun, whipping around the beach in the wind.  (…and it reminds me of my fish tail skirt which is still my favorite skirt to wear for that reason ;).)
I think this kind of design could look really formal in a different fabric, so to keep thing casual and summery, I decided to use a gray and white seer sucker from Jo-Ann. It flows beautifully but still reads crisp, classic cotton on a summer day.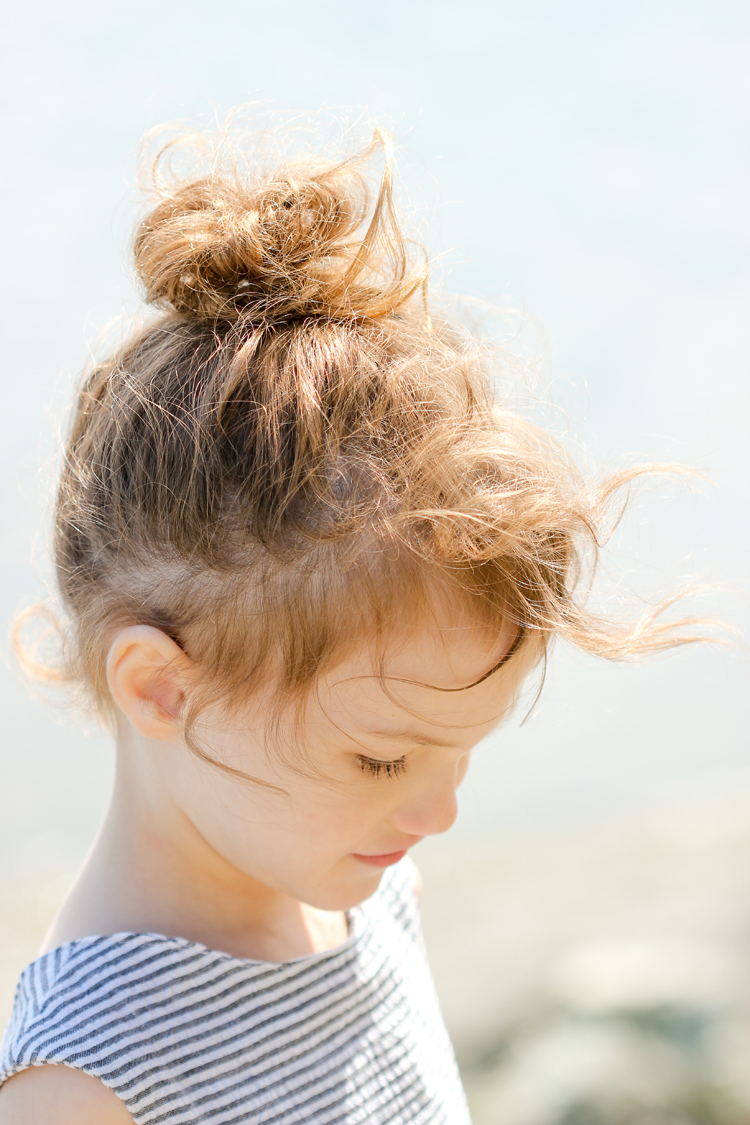 To read more about Melissa's book Sundressing, check it out on Amazon or see what other bloggers are sharing about their dresses on her blog.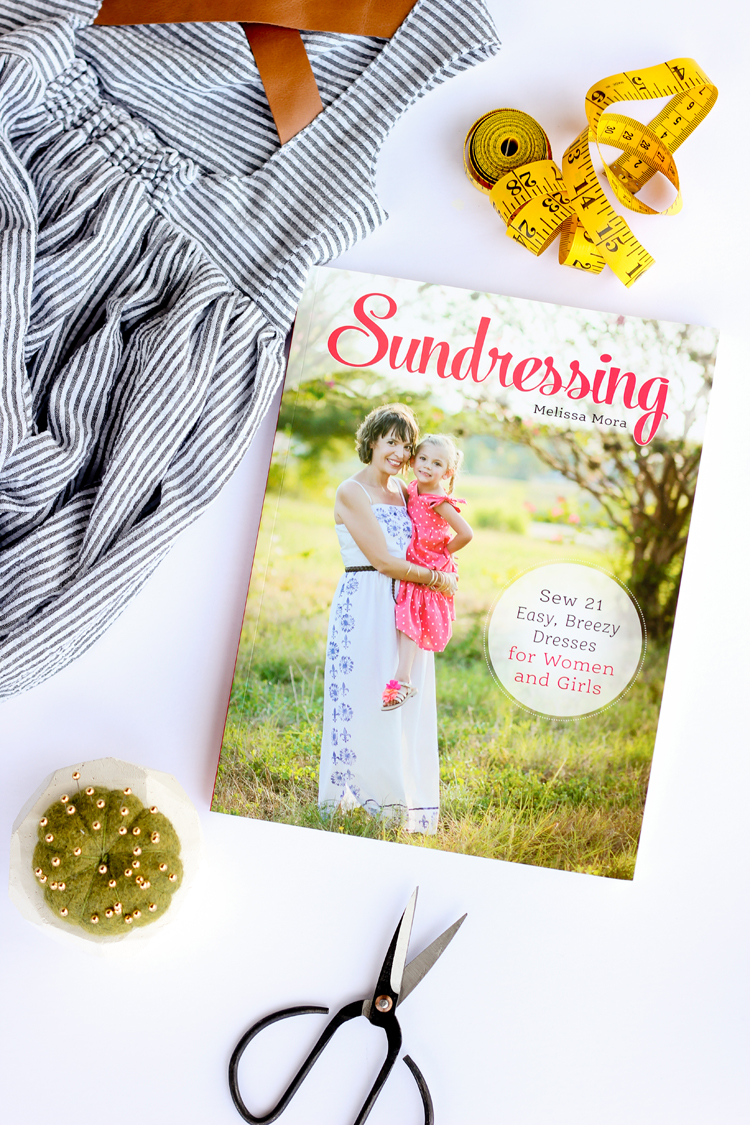 Or…how about you win copy for yourself!?
Yessssssssssssssssssssssssss.
Simply enter in the rafflecopter widget. U.S. Residents only please.