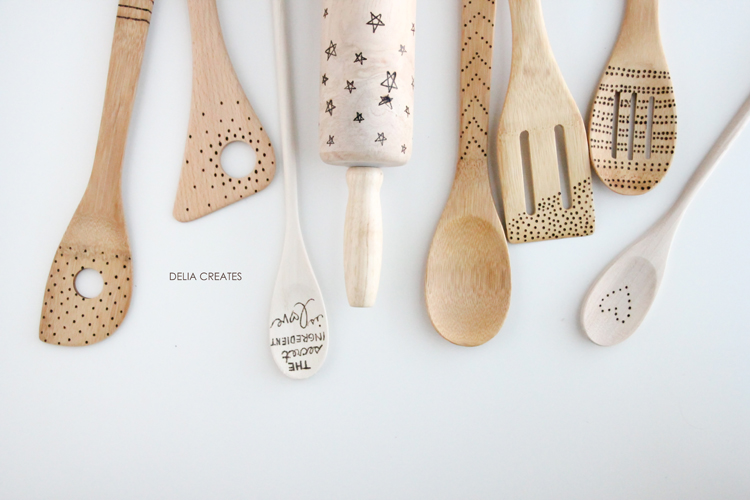 Did you see the AMAZING etched wooden gifts Amy Christie from This Heart of Mine shared on Design Mom? I was so inspired! Amy has such a truly creative brain!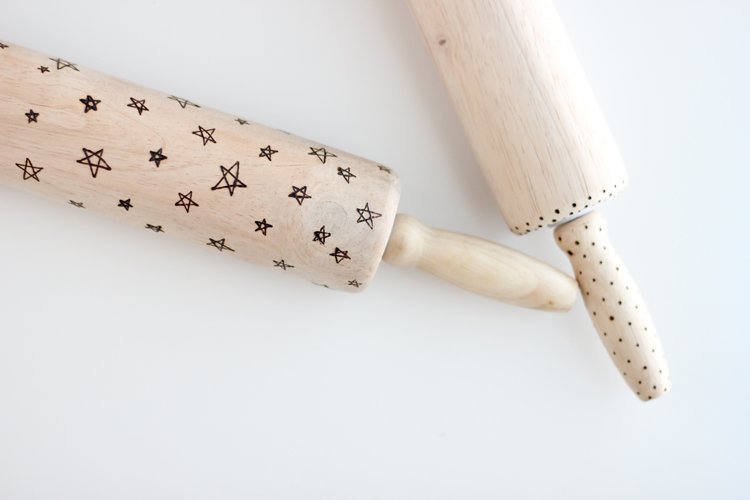 I actually had an etcher sitting unused among my craft supplies for years, not knowing it's super fun potential until Amy shared her projects!  I decided to dust it off and try my hand at decorating some spoons and some wooden rolling pins to give as gifts.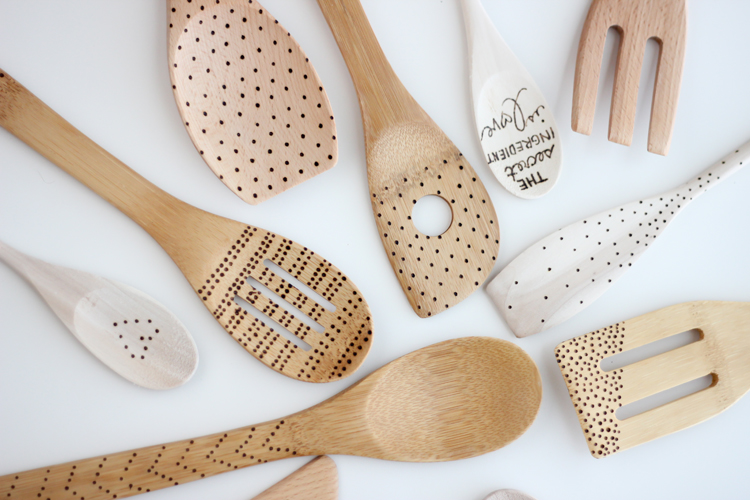 It was a little harder than I expected but totally a blast to do.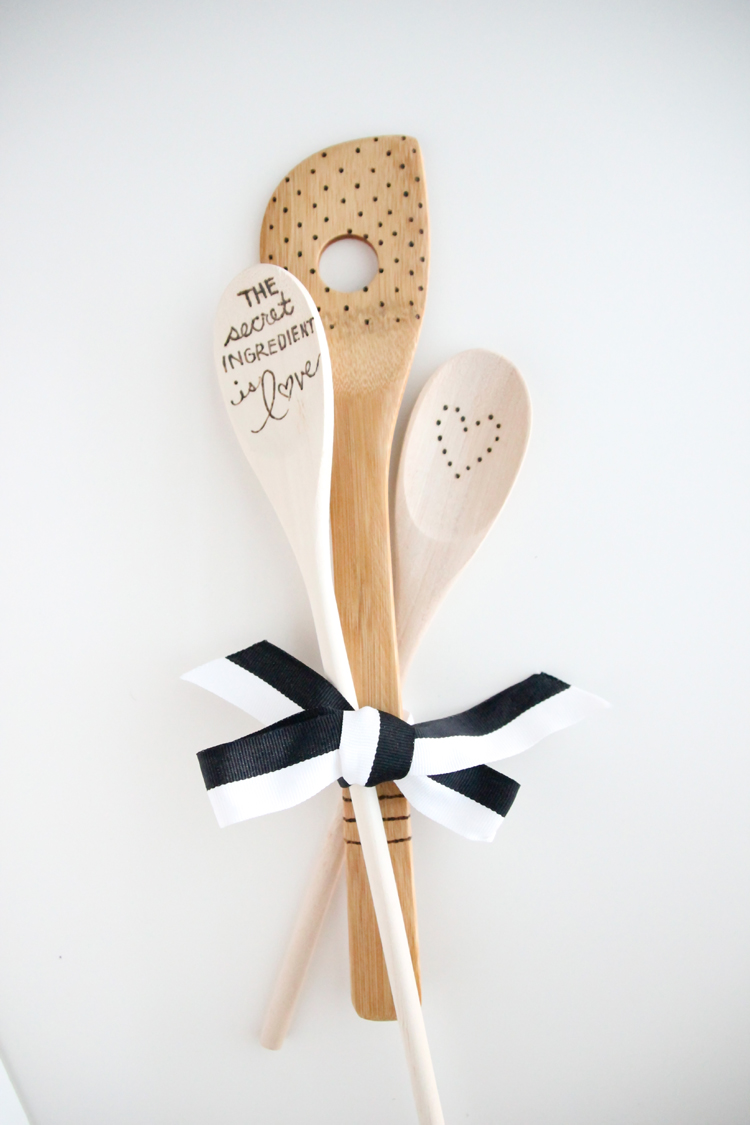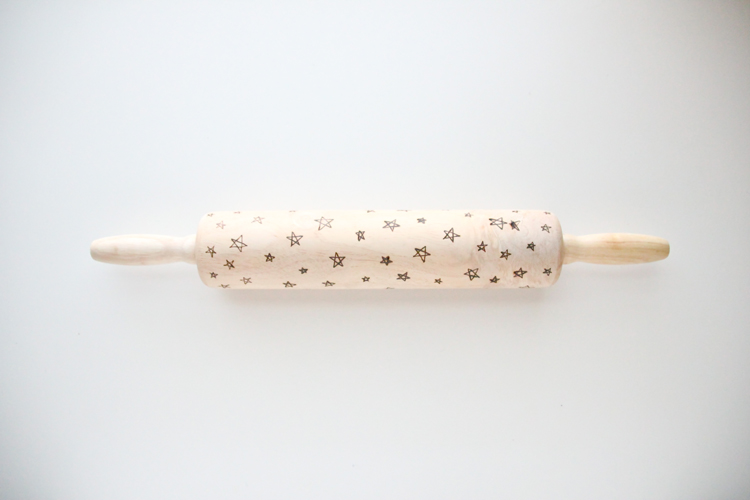 Then, I decided that this would be a great gift for kids to help make!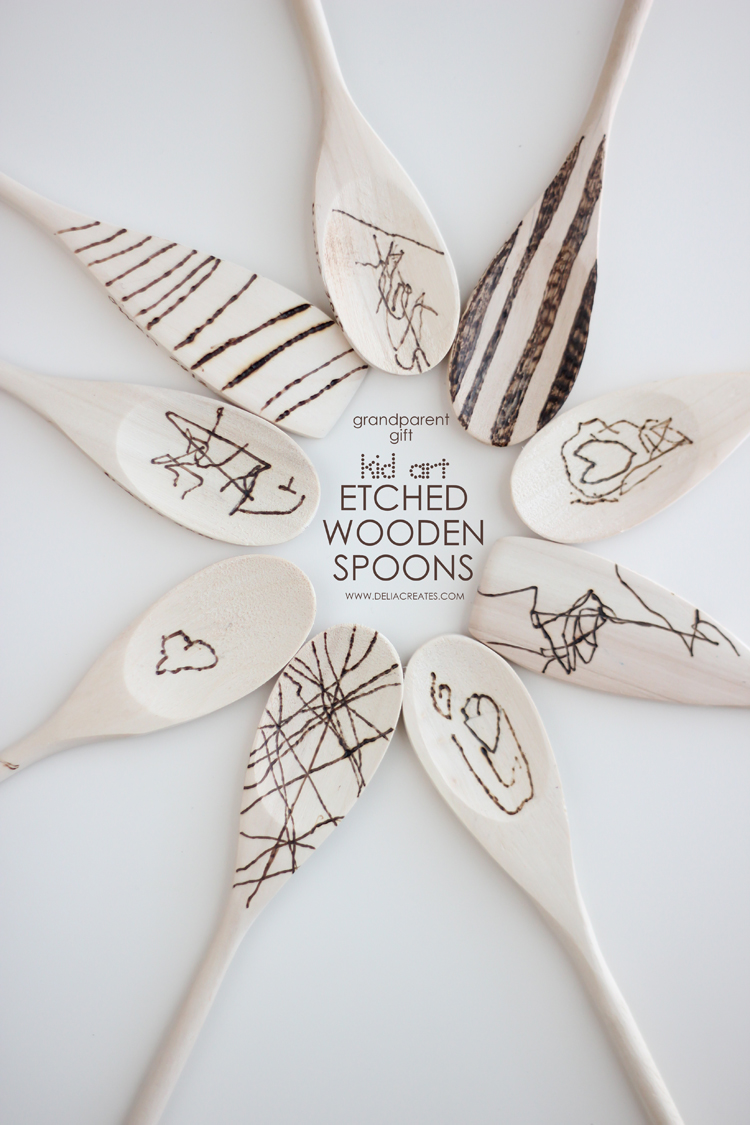 I bought a bunch of wooden spoons (they are about $1 for a pack of four at WalMart) and let them go to town decorating them with pencil.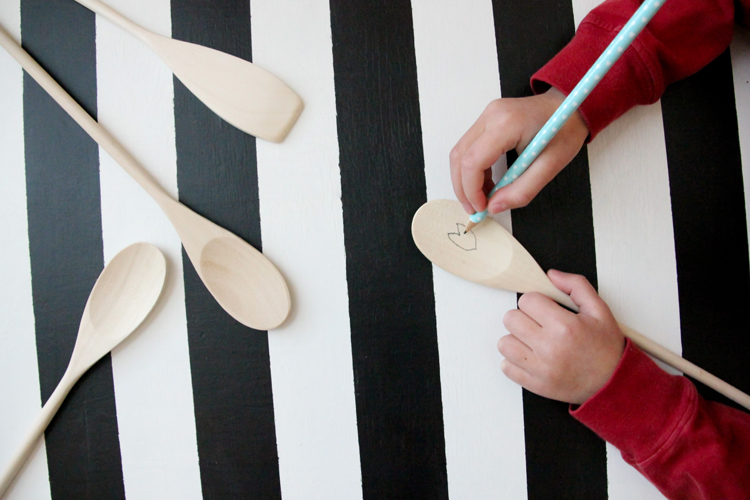 Even my one year old was able to get in on the action.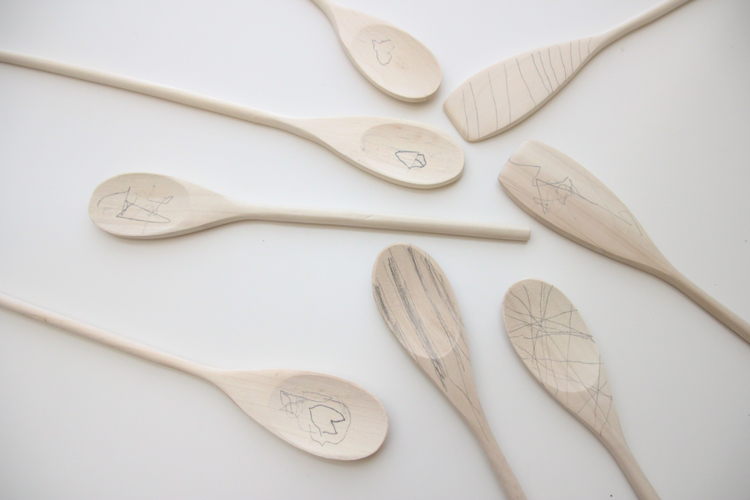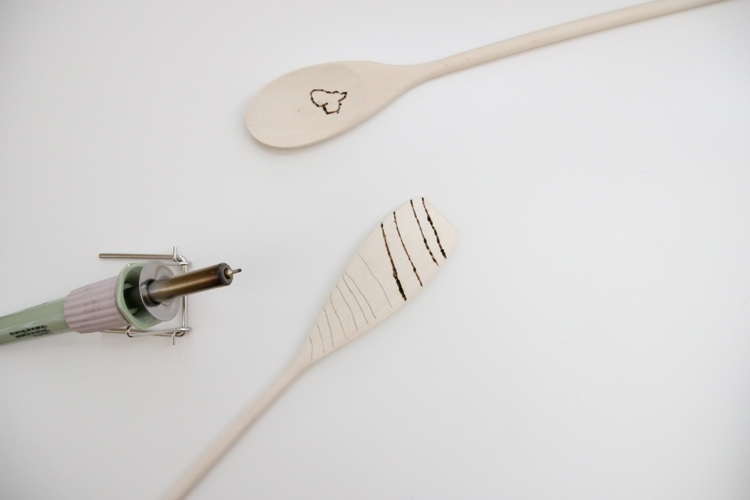 Following the lines they provided, I simply etched over them. I then erased away any stray marks with a gum eraser.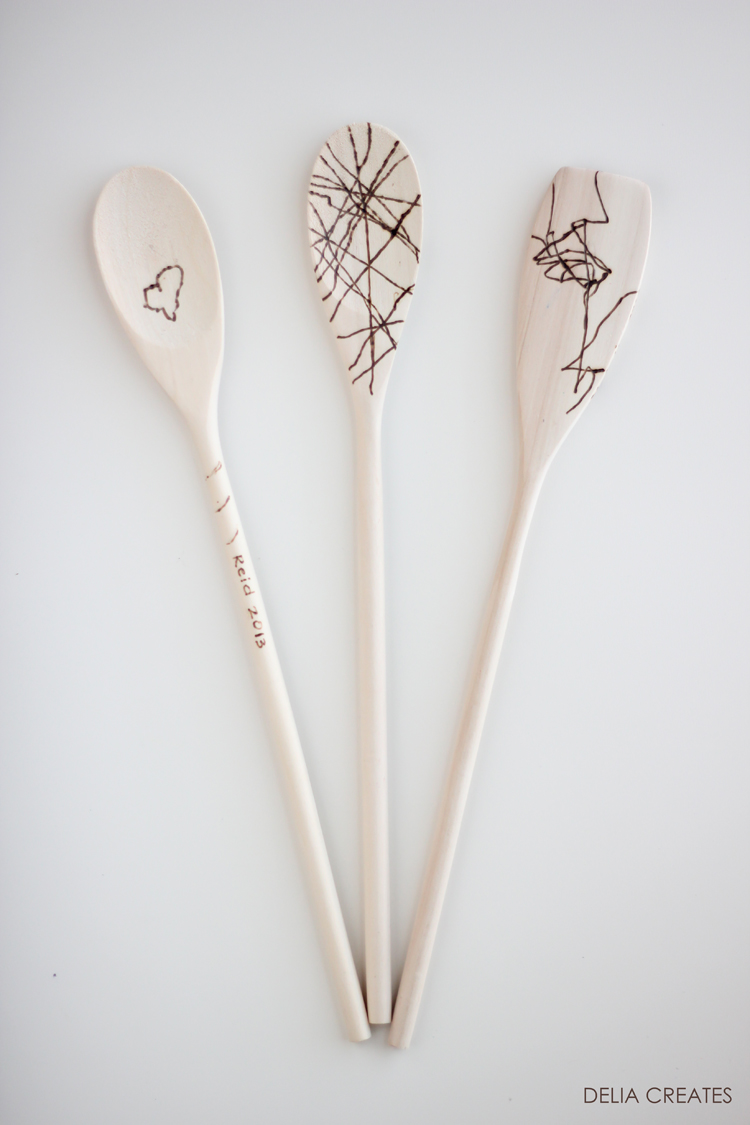 Oh, and I added their name and the year on the side.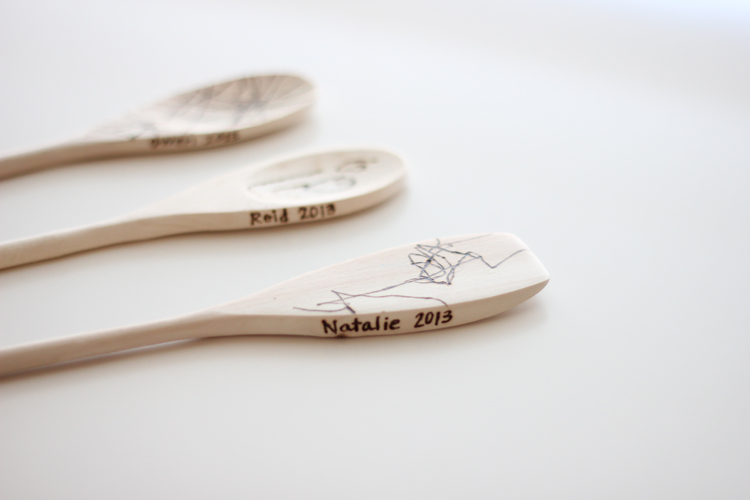 Simple as that!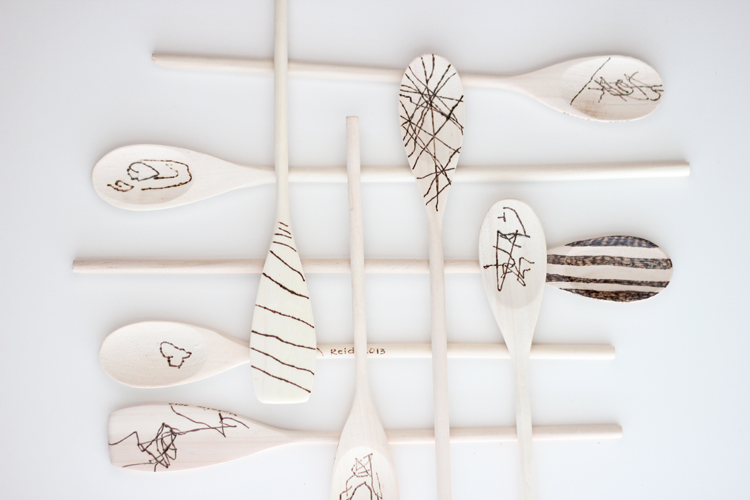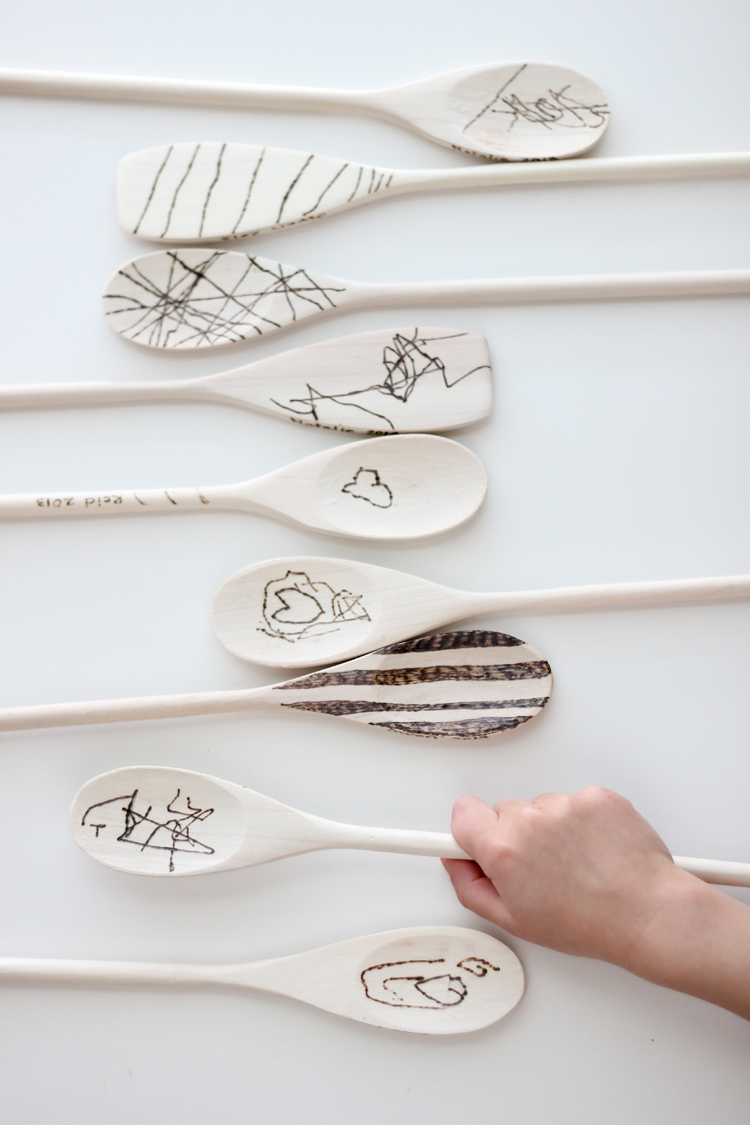 A bit of warning. I highly recommend not letting your child use the etcher until they are tween/teen age. The etcher gets scary hot. I would say much hotter than a hot glue gun.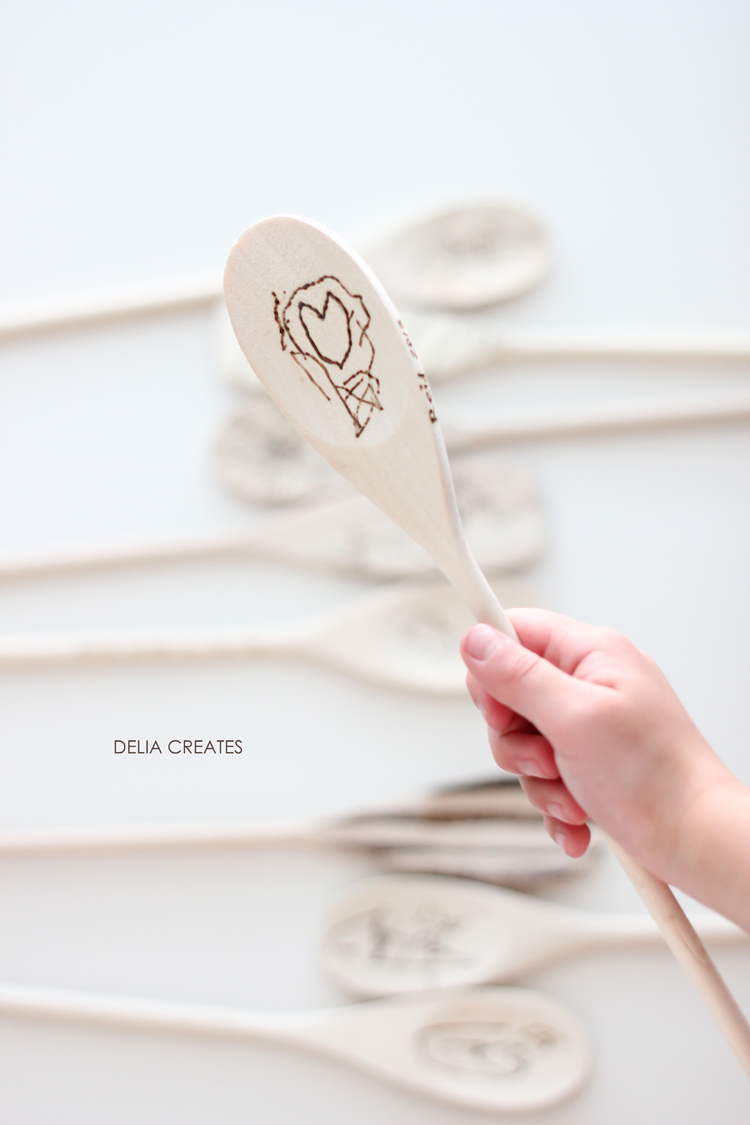 It's amazing how a little bit of etching makes these boring spoons into pieces of useful and memorable art.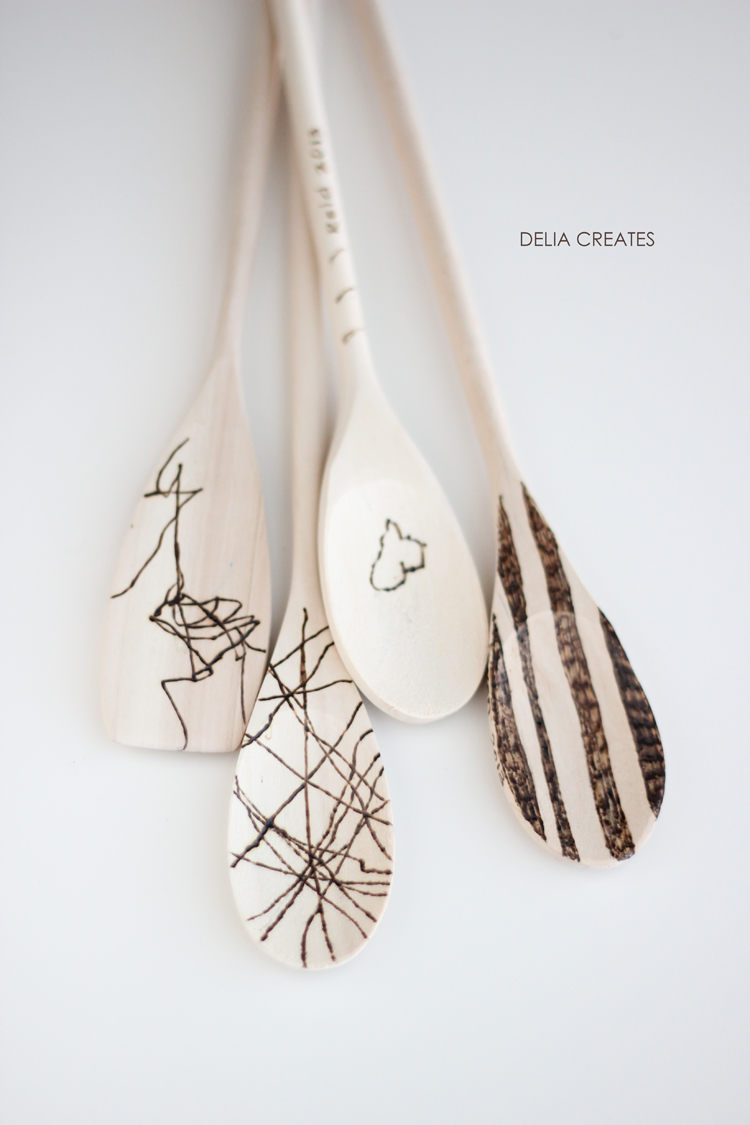 And it's such an affordable gift. The most expensive part is the etcher, but even that is only about $15 (I got mine at Michael's a few years ago but I believe the price is still about the same); and you can use it again and again.
I had a little bit too much fun playing around with it.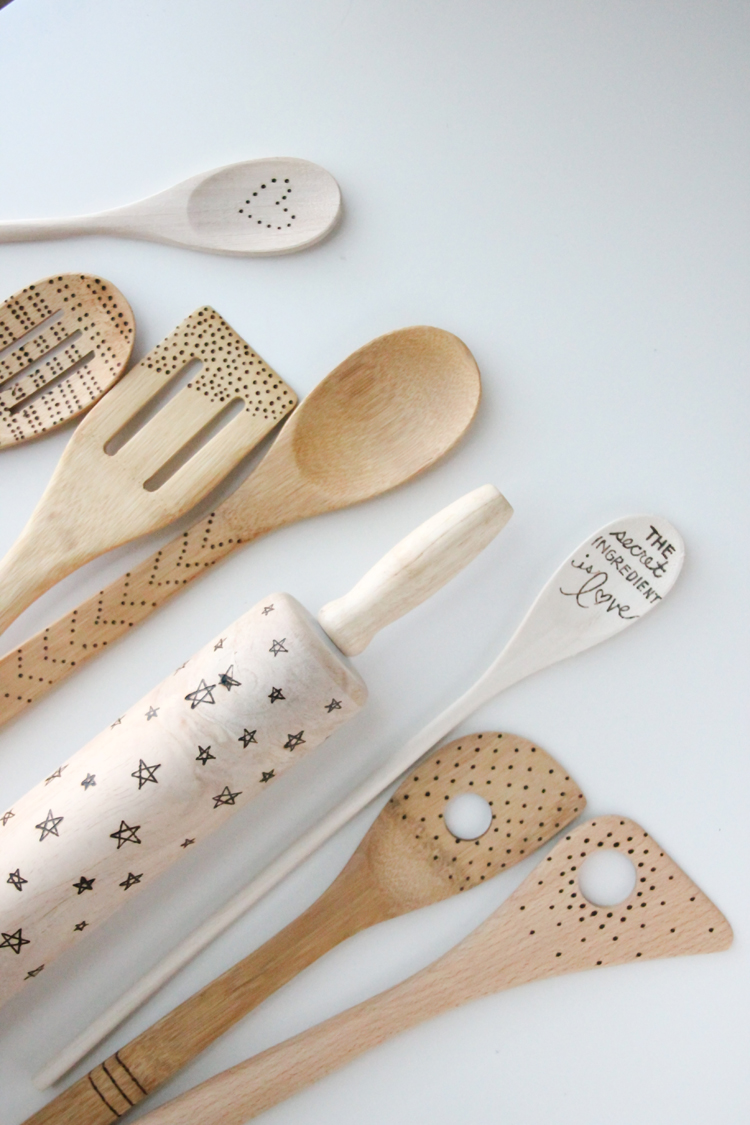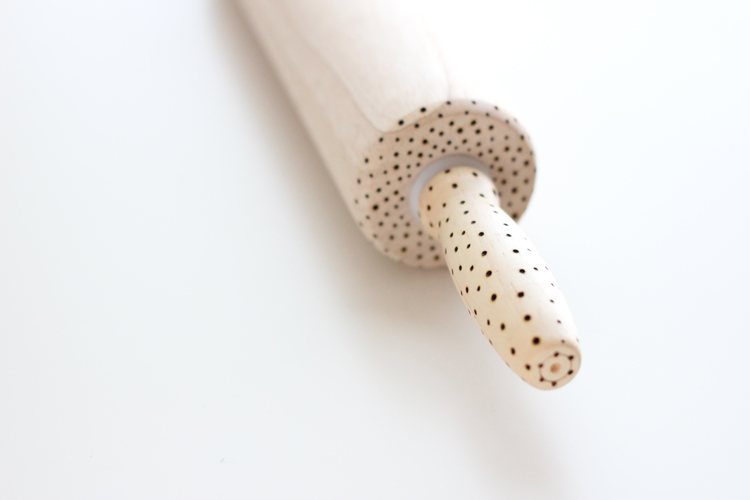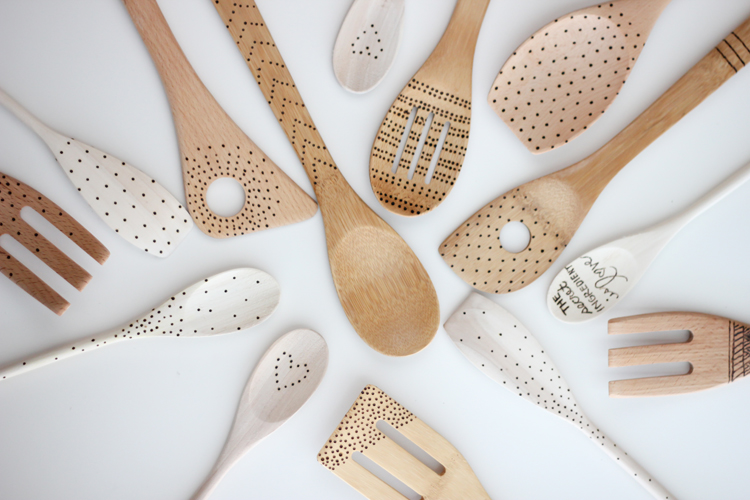 I honestly, can't wait for another occasion to make more!  🙂