One thing you can count on with me, is that if it's a fast, easy sew, practical, and cute…I will probably sew it…a lot.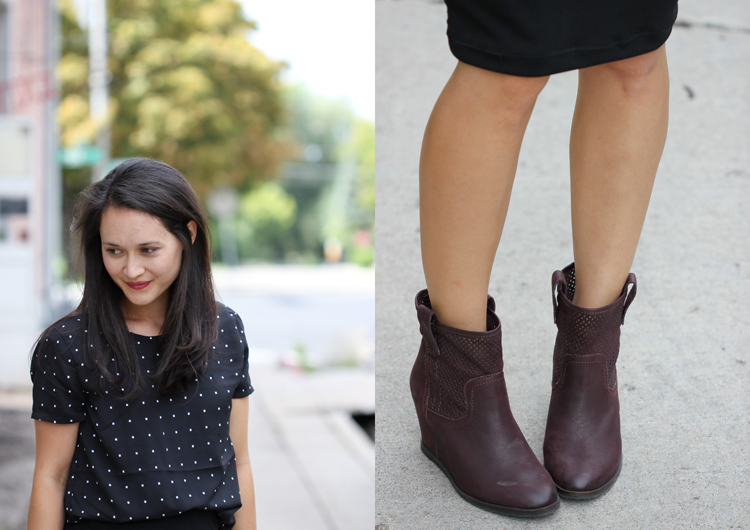 And sometimes, I will ignore my huge to do list and take a break to sew that fast easy project, just because.
Sometimes, when I am in the middle of something complicated or frustrating, it's nice to just sew something simple from start to finish, to keep my spirits up. Do you ever do that? It works like a charm and keeps me going when I feel like swearing off sewing for a while.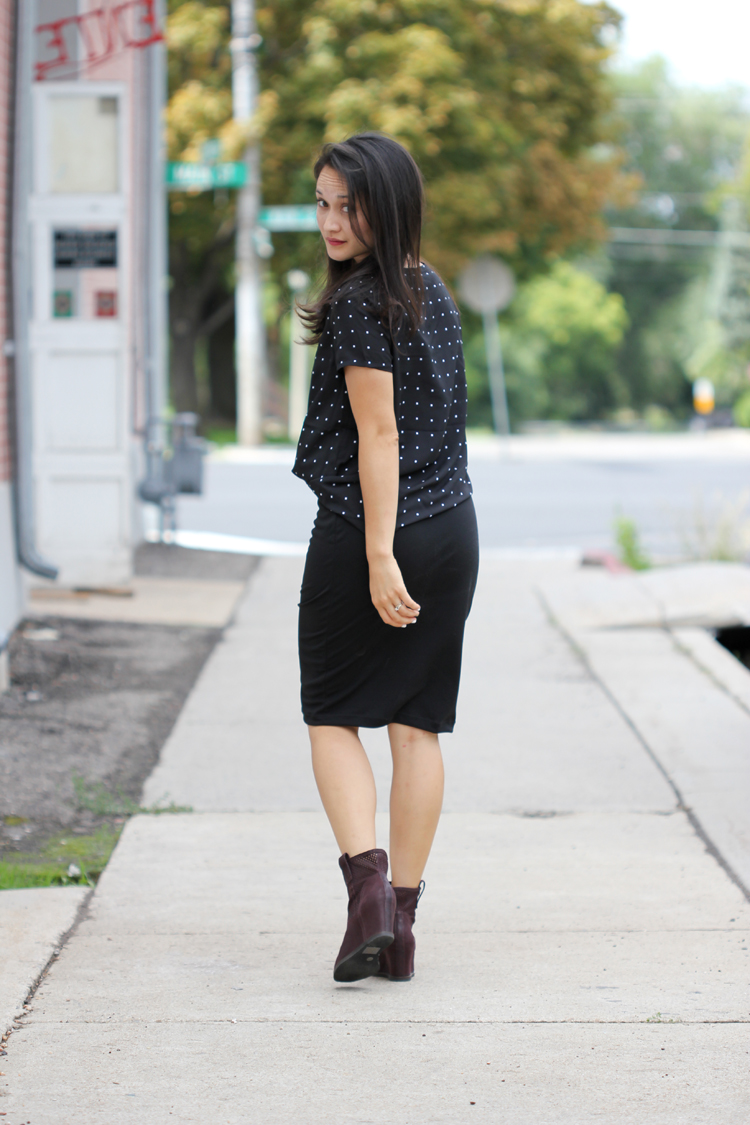 Enter, these skirts.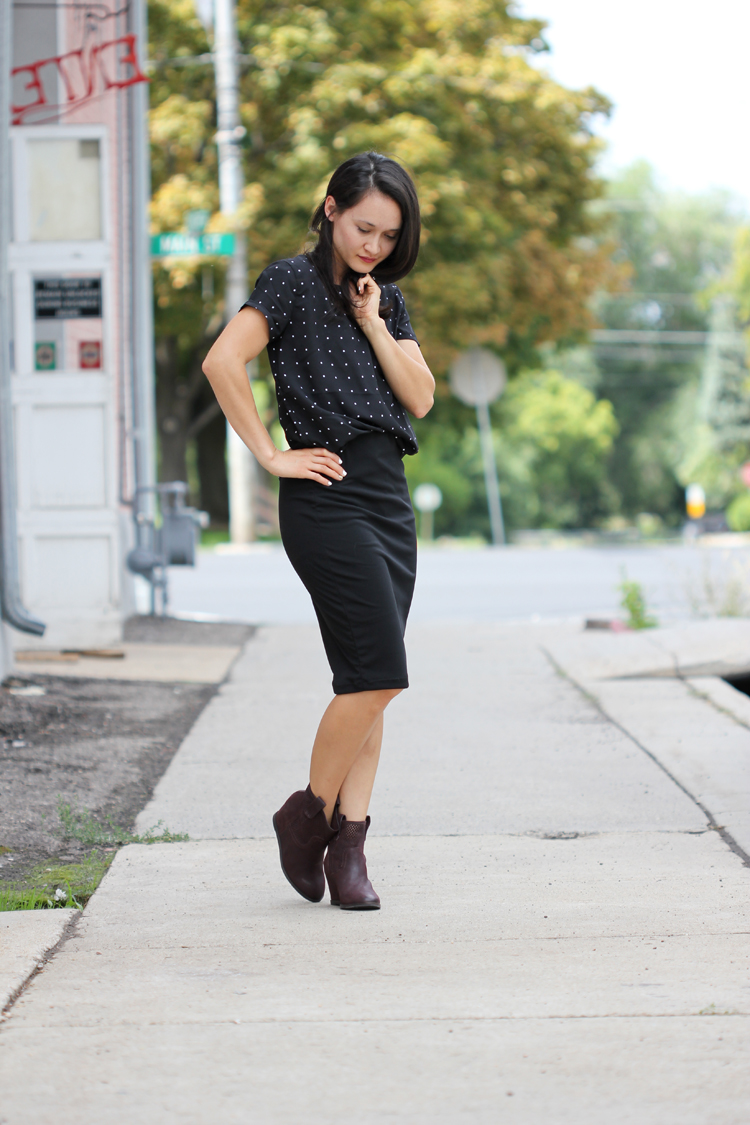 They were just the sewing fix I needed when I was having a mini sewing crisis. I zipped over to Jo-Ann, grabbed the fabric and by the end of the nap time (which is getting shorter and shorter these days!) I had two knit pencil skirts ready to go!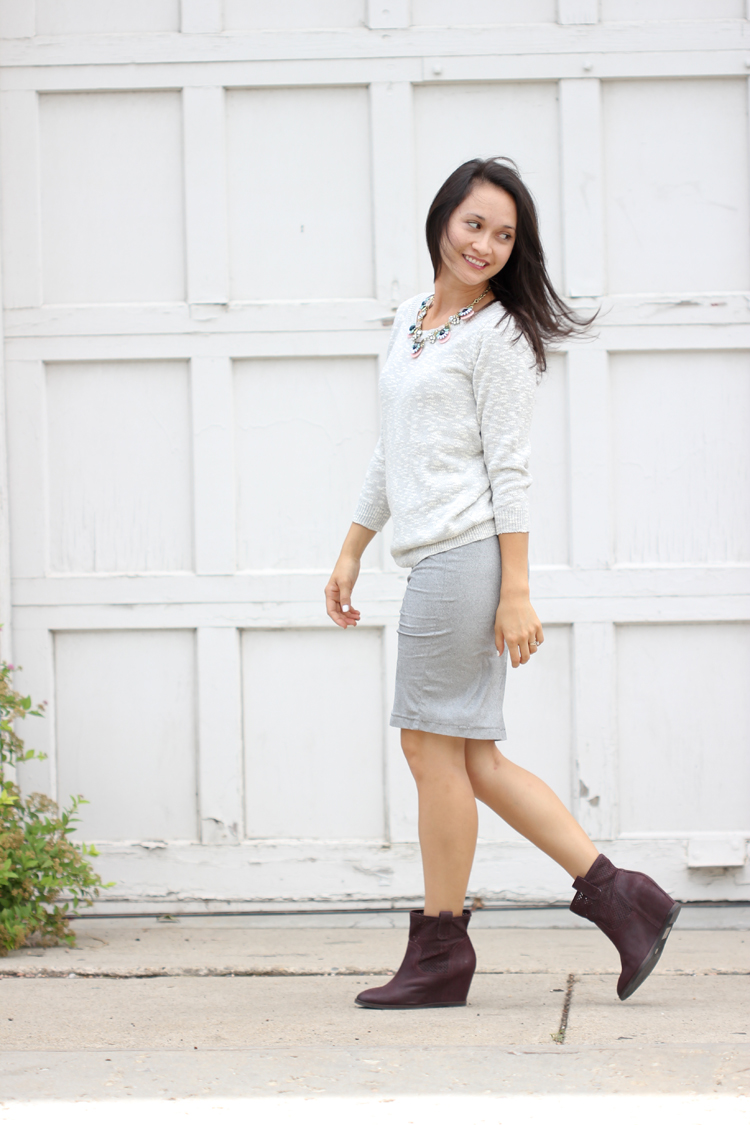 I used my Pleated Pencil Skirt Pattern and THIS tutorial to get a nice fitted skirt.
I decided to experiment with the types of knits I used this time…with mixed results. The black skirt is a polyester knit, so it washes and wears well, but…no ironing… I wanted so badly to press my seams, and I supposed I could have used a press cloth, but after these pictures and after a few trips through the washer and dryer, they have relaxed on their own.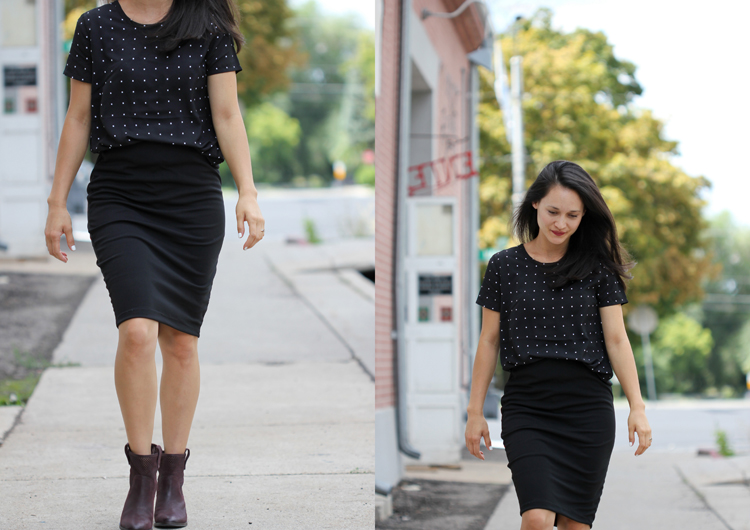 The gray knit is a knit suede..oooh, right? That's what I thought when I picked it up. It is SO soft and smooth. It was a little trickier to sew and cannot be ironed either. It also has much less stretch. I would say I learned quite a lot about stretch suede that I didn't know before, with this project. 😉
I found quickly, in this photo shoot that it would also do well to wear a slip underneath. So, if you decide to sew with stretch suede, maybe include a lining?  Oh yes, and it needs to be hand washed! Yeah…it's a bit high maintenance. Sheesh. Sticky, tricky stuff, but such a pretty fabric.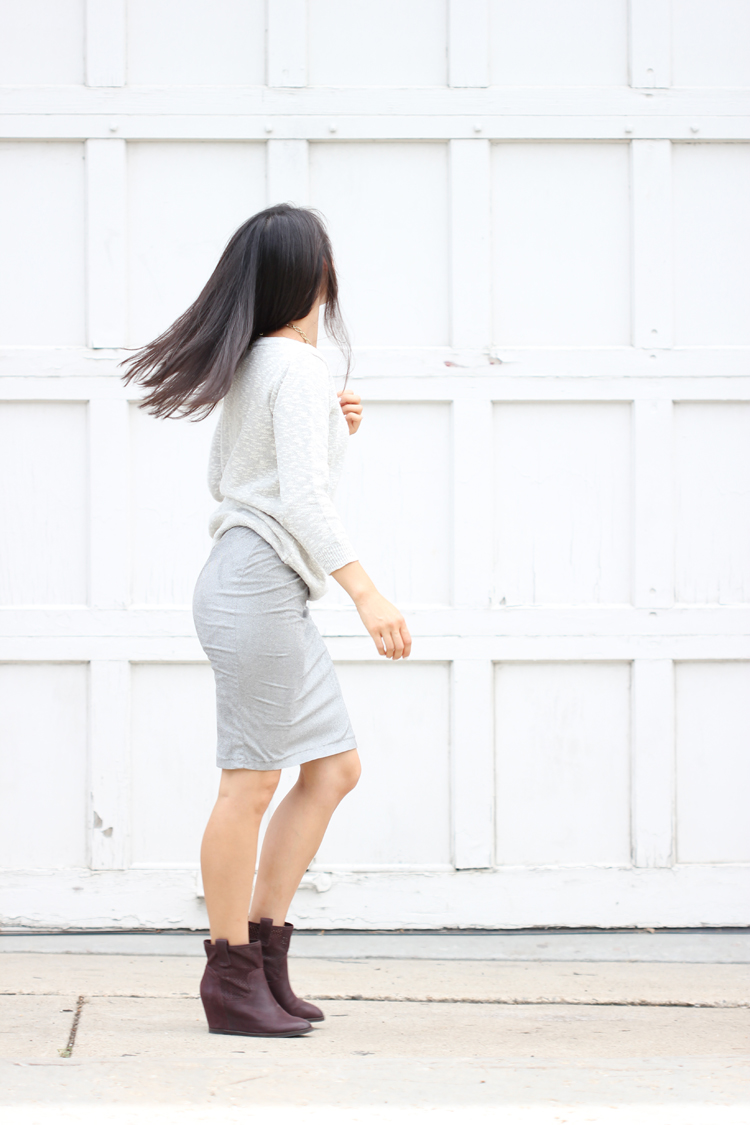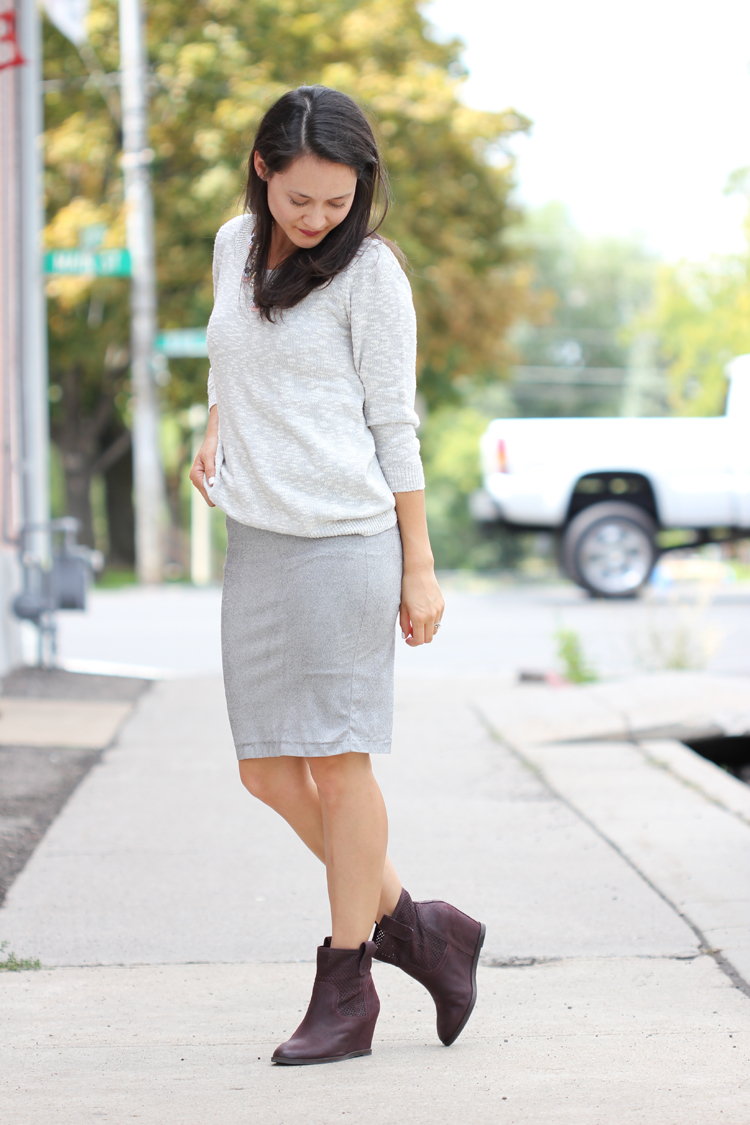 Overall, I'm pretty happy with my new skirts and I'm excited to dress them up for Fall! They go so well with a pair of good boots and a sweater.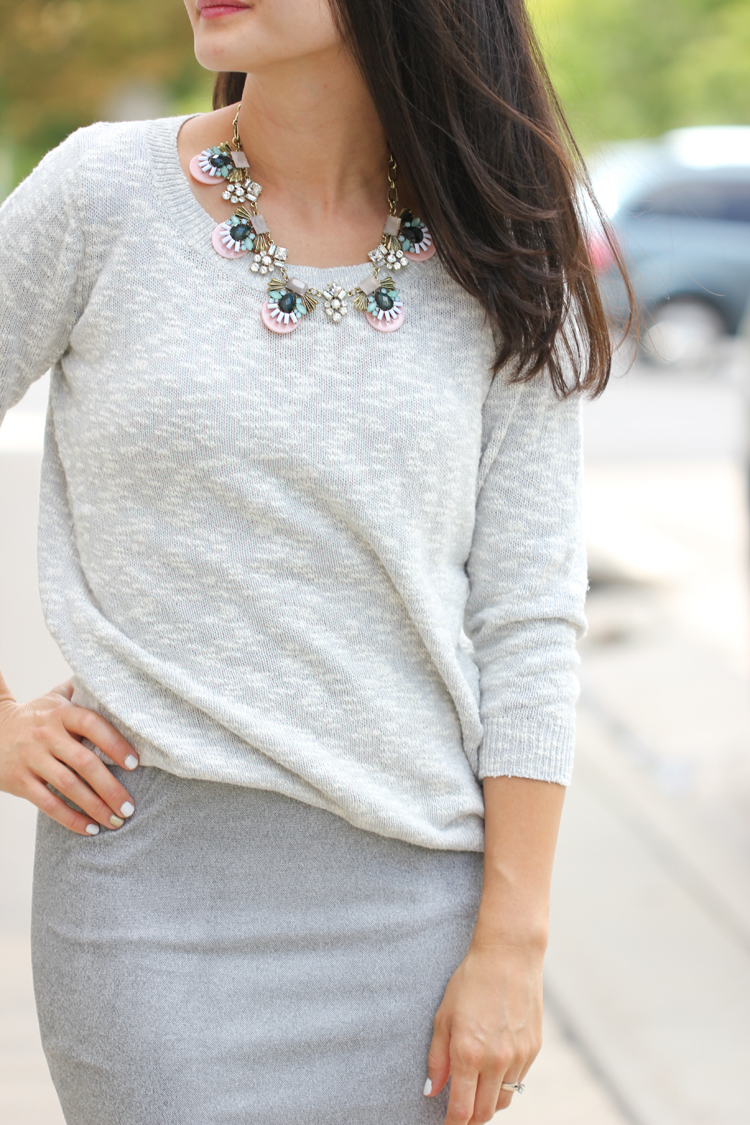 I'm a shortie, so I like my boots to have a heel. I love these leather boots from Sole Society. They are genuine leather and are really comfortable for having a heel! I have been wearing them a lot since Fall is full swing here in Washington.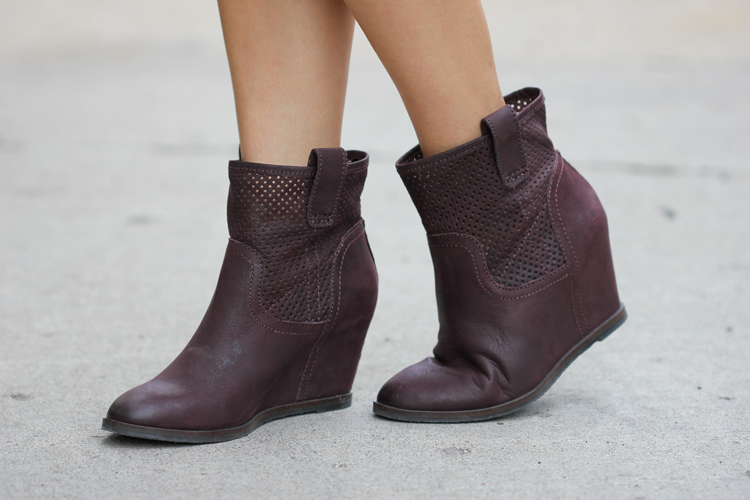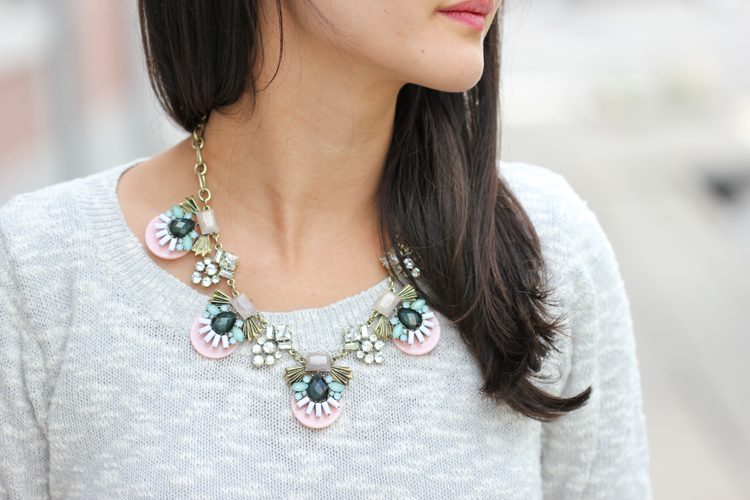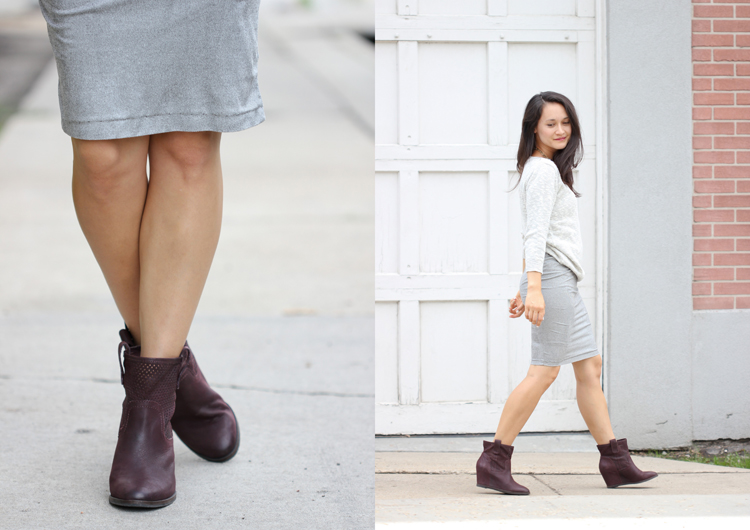 SOURCES: Fabric –  both from Jo-Ann
Pattern: HERE and Pattern Re-Mix Tutorial – HERE
Statement necklace c/o Sole Society
Black top, gray sweater – Old Navy
*Sole Society provided me with the boots and necklace, but all opinions expressed in this post are genuine, honest, and my own!