…and my thoughts on this girl turning two. (review details at the end)
Some people have asked me if I'm sad that my baby is transitioning into toddler hood. Since she is our last, you would think my answer would be yes. But…two suits Natalie very well already.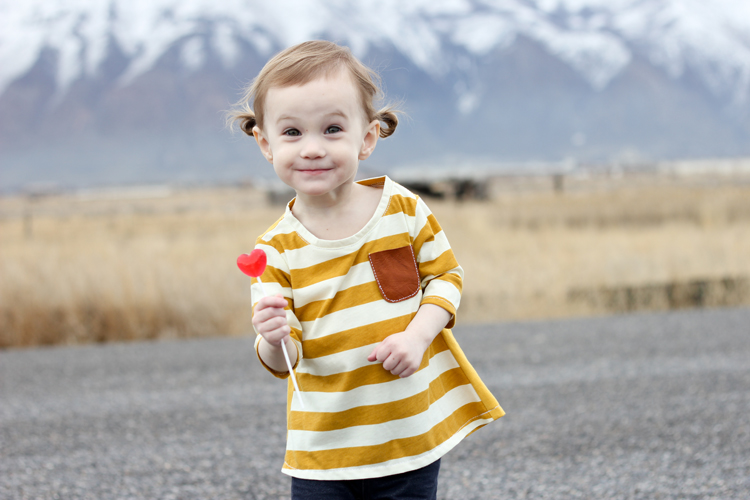 ha. Can't you tell?
I don't elaborate much about it here on the blog, but Natalie's baby years were tough. She was my sweetest little newborn, but due to her spunky disposition mixed in with the crazy busy turns our lives took with two moves and food allergy adjustments, among other things… babyhood was otherwise pretty hard.
I feel like toddler hood is giving us a fresh start.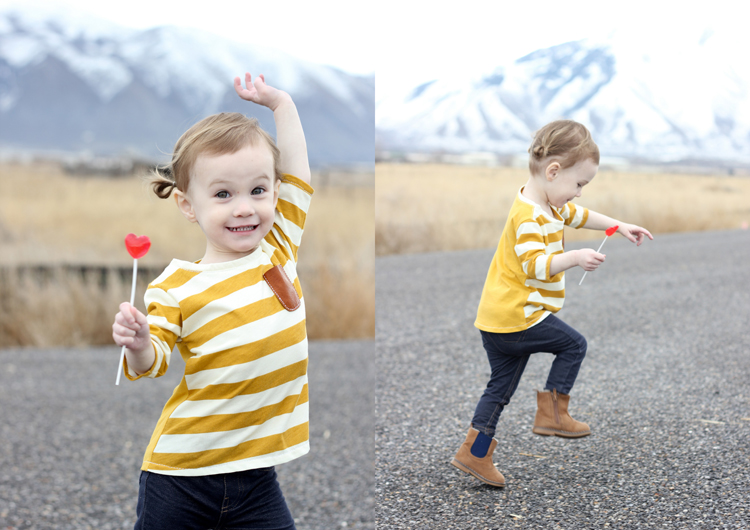 And with each step closer to toddler status she gets cuter and cuter. I can hardly stand it.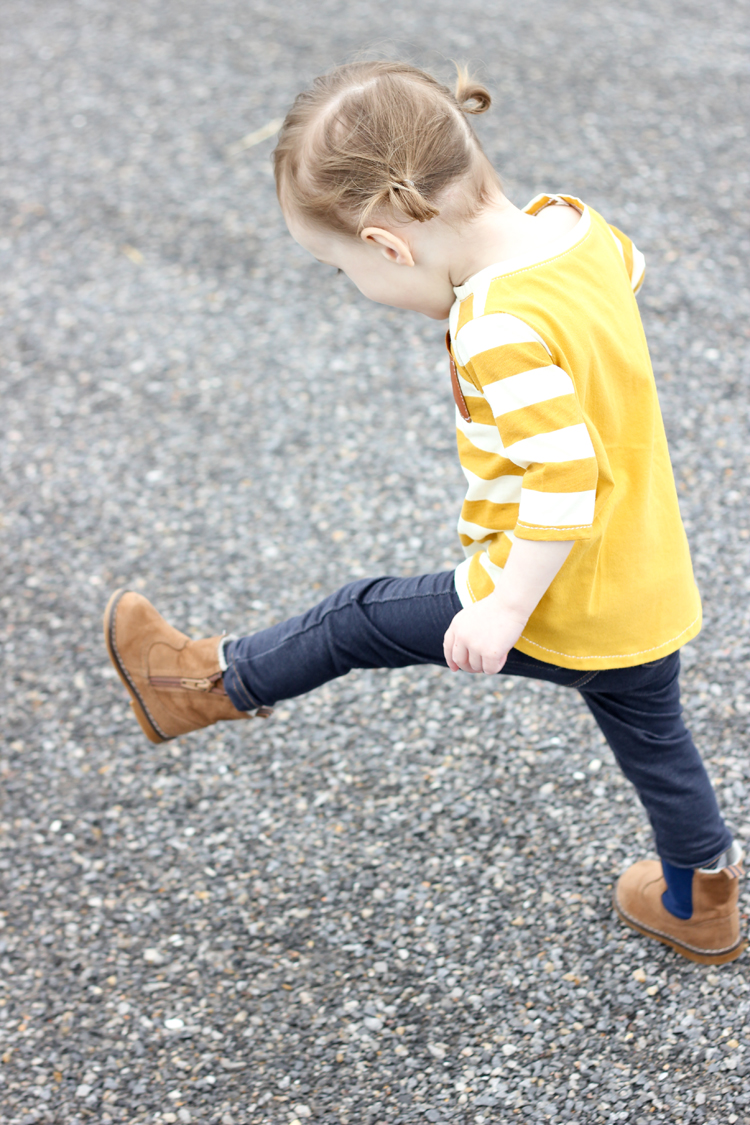 I'm also, admittedly, a toddler/older kid kind of mom. I enjoy babies, but I LOVE it when my kids are old enough to go on adventures. 🙂
In true toddler fashion, Nat insists that she put on her own shoes. She already prefers having her shoes on the wrong feet…which is one of the many toddler-isms I think I will always appreciate but never understand.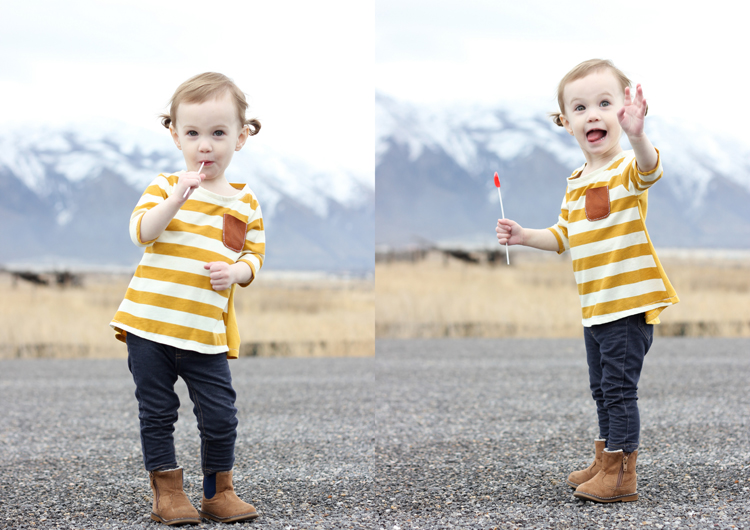 Yeah…I think toddler hood suits both of us very well. (Check out that hip swagger!)
I look forward to pretend picnics, dress up parties, painting nails together, and finally bringing down the craft supplies I have been keeping out of her reach for so long.
Maybe not quite yet, but hopefully soon little one. 🙂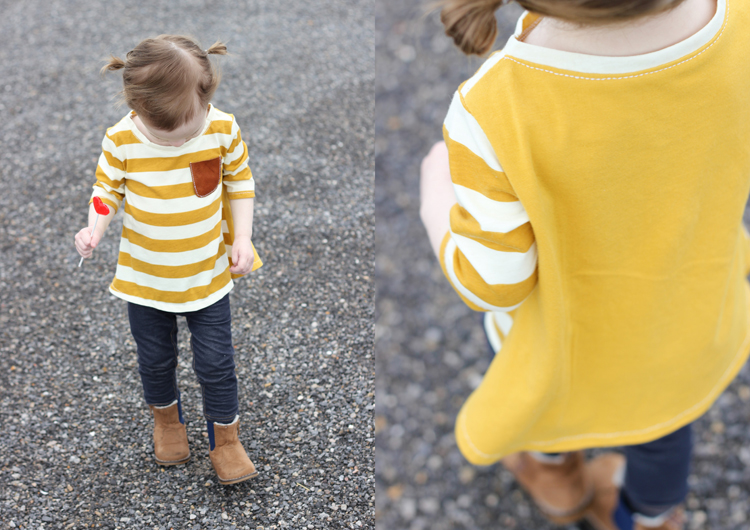 Pattern details:
– This top was sewn using the Nessie Top pattern from Craftiness Is Not Optional.
– I sewed a size 12 month width and 18 month length.
– I sewed the basic shirt, with contrasting front and back using jersey knit fabric from Girl Charlee.
– I added a little leather pocket, using a leather needle and a walking foot.
– I sewed it all up using a ball point needle and a triple stretch stitch. I talk more about this stitch in THIS post. It came out beautifully at the thicker parts of the shirt, like the neckline. At the thinner parts, such as the hem, the triple stitch is strong and stretches fine, but doesn't look as clean. I recommend a double needle for the sleeve and shirt hems, instead.
– If you are concerned that I am obsessed with mustard yellow, I won't disagree. See here and here (and those are just two off the top of my head :)).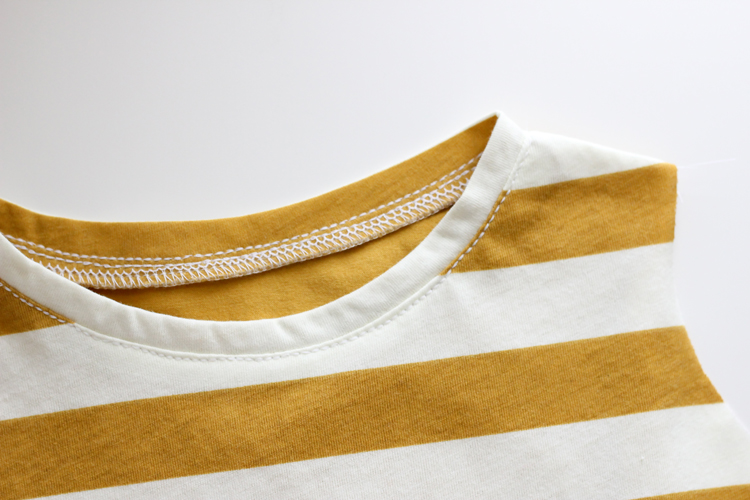 – I was gifted this pattern but was not under obligation to sew it. I sewed it up because I really like it! I give the pattern two thumbs up! 🙂 The fit is great (make sure you check the sizing chart!), the hi-lo hem is adorable, I like how the top swings out a little bit, and there are other options I didn't use such as color blocking and a peter pan collar. Jess (pattern author) shares bright happy pictures and thorough instructions. It all came together without a hitch. You can read more about the Nessie Top pattern HERE.
I think Nat likes it too…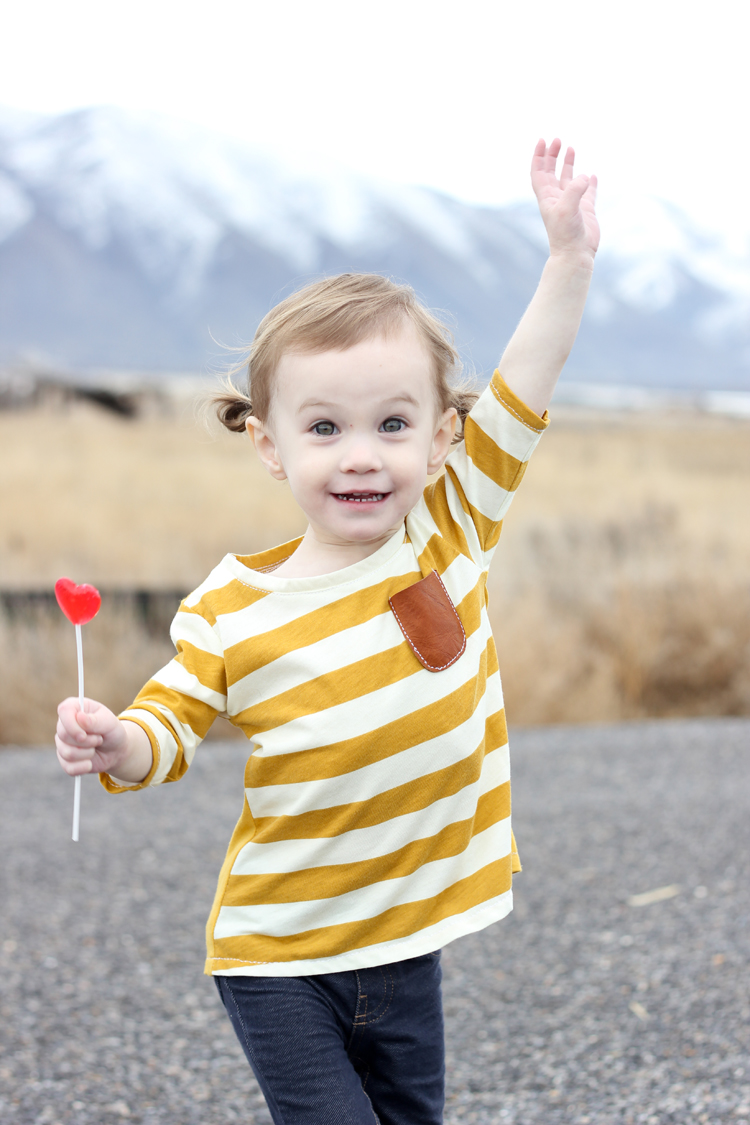 …and the sucker I gave her so she would stay still for a few moments at a time. 😀
Thanks for reading.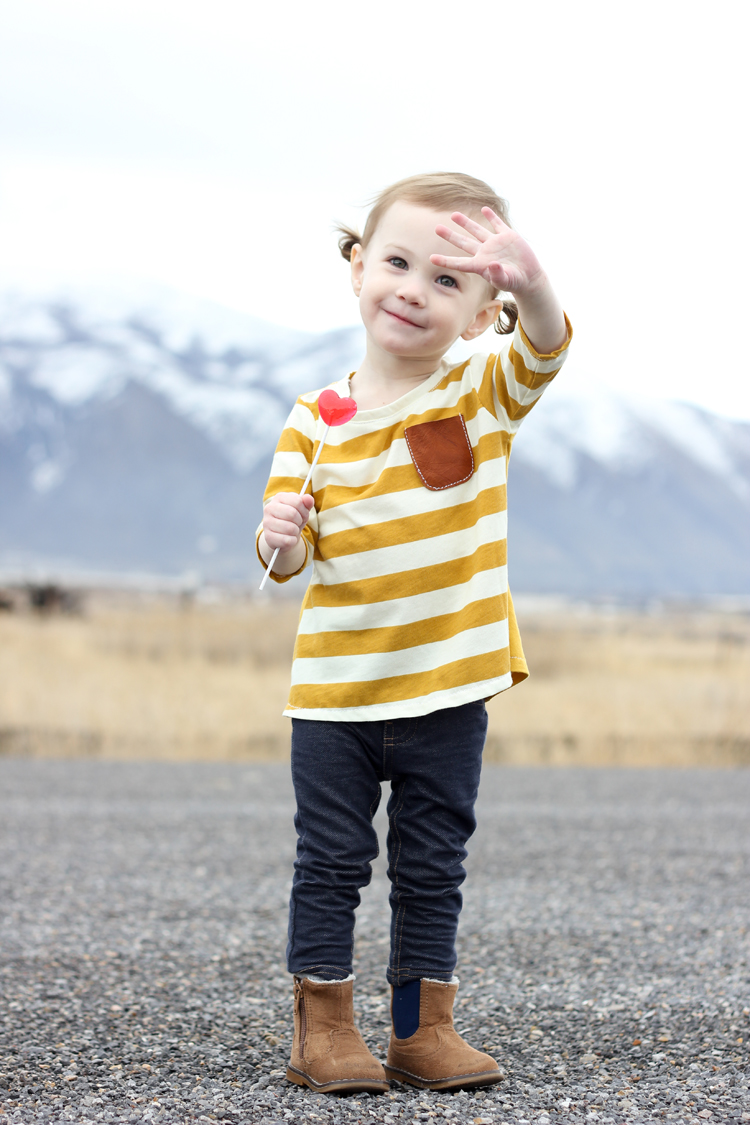 See ya!