Easter grass with no mess. Yes please!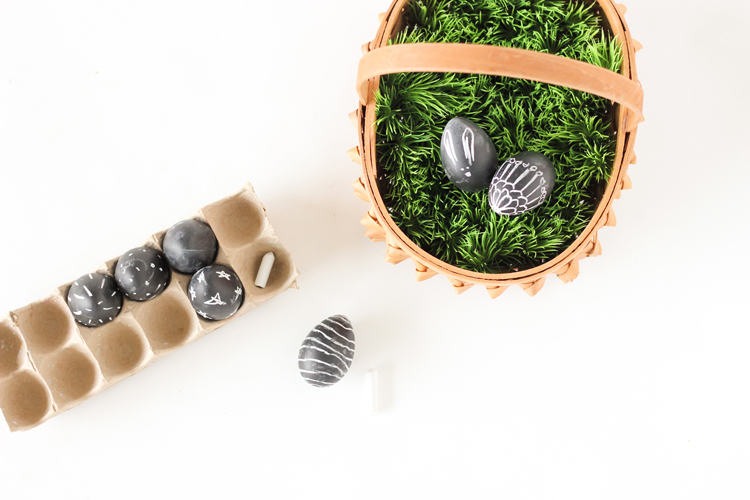 I've never been a fan of the stringy, messy variety of Easter basket grass, so I came up with a much prettier alternative.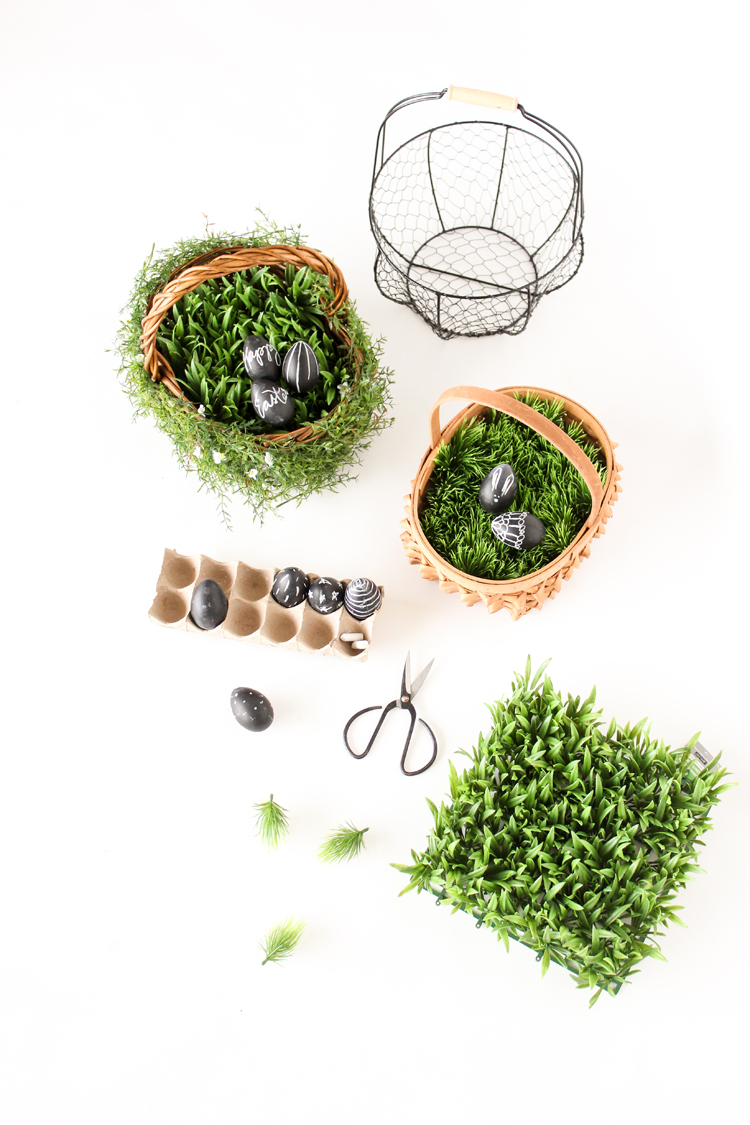 Not only does it look like real grass, but it will last pretty much forever. So, it's cute and it causes less waste. All good things!
MATERIALS
Fake grass tile*
Scissors
Basket
* I found mine in the seasonal floral section at Michaels.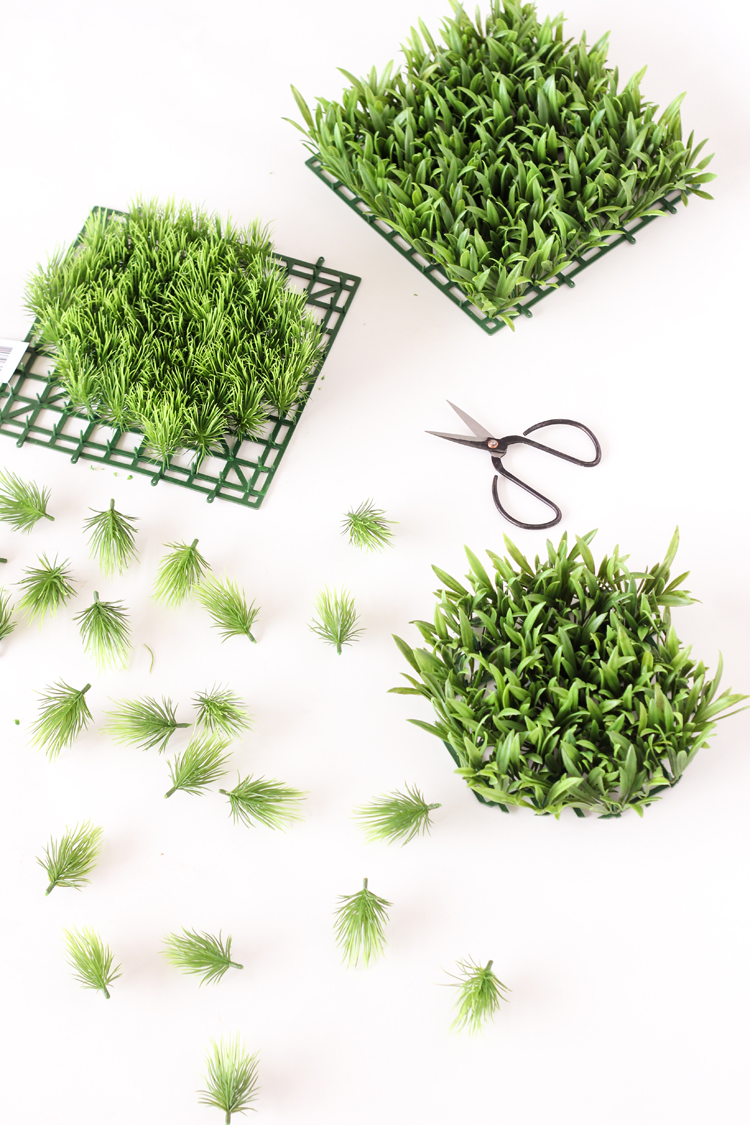 TUTORIAL
Place your basket over the grass tile to measure how much grass you need to pull away.
Pull off the pieces of grass that fall outside the size of the basket. They pull off just like fake flowers.
Trim the tile down to the size of the basket.
Place the grass in the basket and get your egg hunt on!
Easy peasy!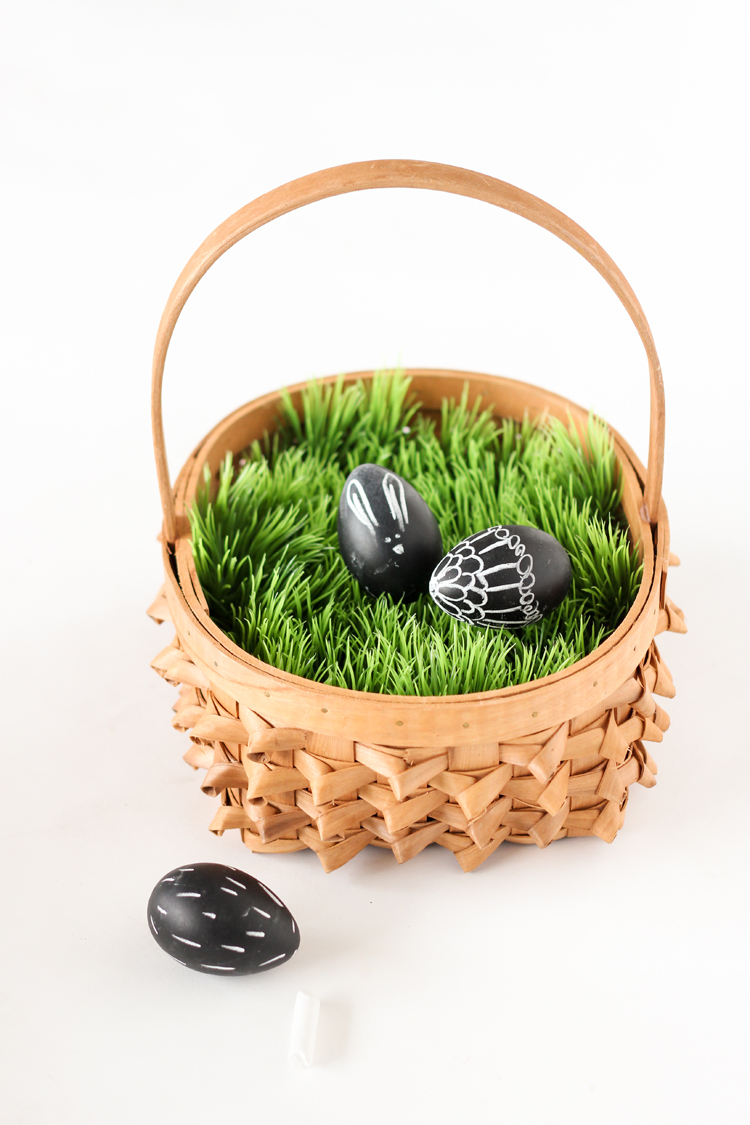 As far as baskets go, you want a basket that has a tightly woven bottom so that won't see the bottom of the grass tile, which isn't as pretty.
It also helps if the basket is shallow, so that the grass is visible from the top. If you have a deeper basket and you still want the grass to show through the top, you can add a filler underneath the tile to raise it up.
I placed a folded hand towel underneath my grass, for my Pottery Barn-inspired greenery basket (tutorial here). The towel gave the grass more height, while providing a soft, flexible base that moved with the grass.
My other basket is a Goodwill find. I love those twisted reed details.
These chalkboard Easter eggs are going on three Easters and are still a favorite. They are another less mess alternative to an Easter tradition. 😉 But don't worry. I'm not a total Easter Scrooge. We have plans other kinds of egg decorating too. In fact, I'll be posting about one of them very soon!