Sew your own suit? Who has the time?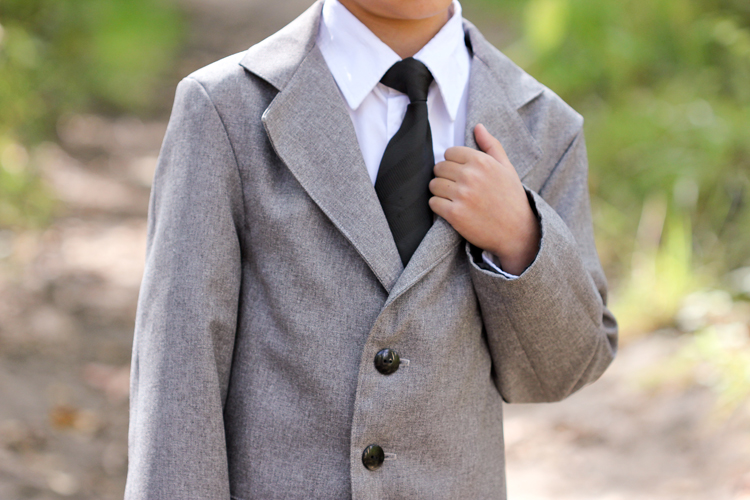 Well, let me tell you. If you have kids who don't fit conventional sizes, it is SO worth it and not as hard as you might think.
My kids run skinny, skinny.  When it comes to casual wear and T-shirts, it's not such a big deal when things don't look tailor made and thank goodness for skinny jeans with adjustable waists.
But a suit? That should fit and it's obvious when it doesn't.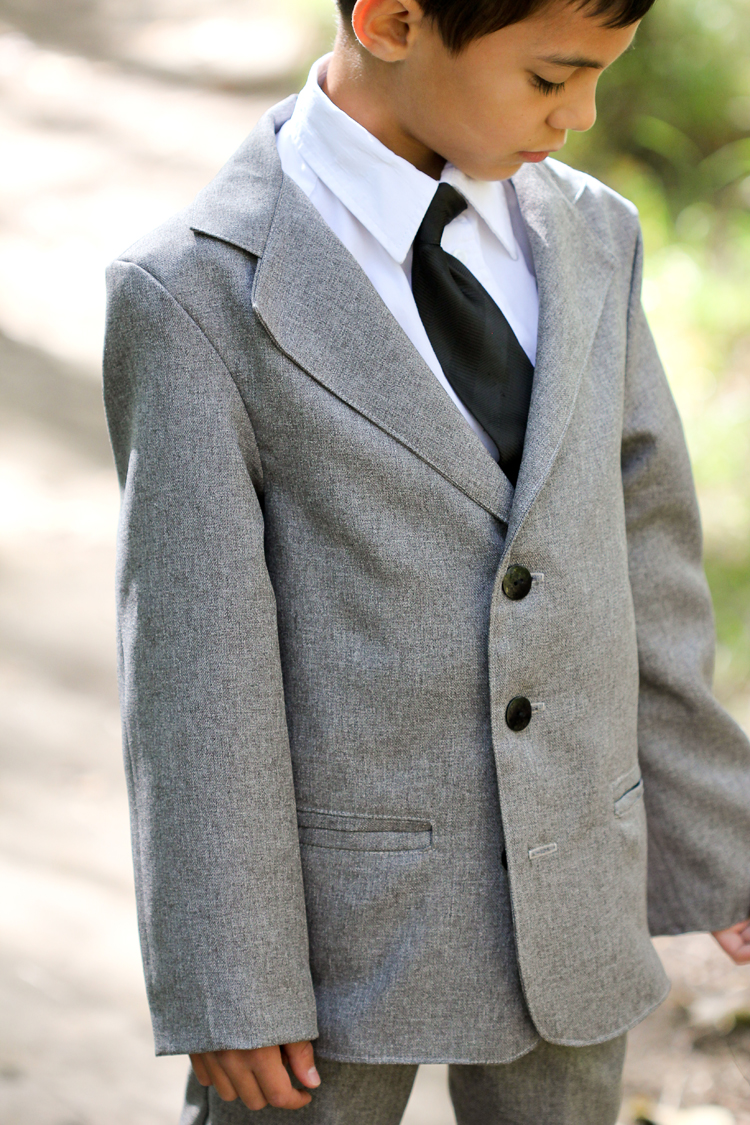 I'm actually not new to sewing suits. I sewed some when my boys were small (ah cute memories!) and then for Easter when they were not as small (still cute and with improved sewing construction). But, I was busy and trying to save myself time so I decided to try to buy a ready made one for my son's baptism. Key word…try. It's funny to think about it saving me time now, because what I ended up doing was buying, returning, and trying several suits on my boy that were all too big, too short, or way too expensive for a kid's suit, only to eventually end up sewing one anyway.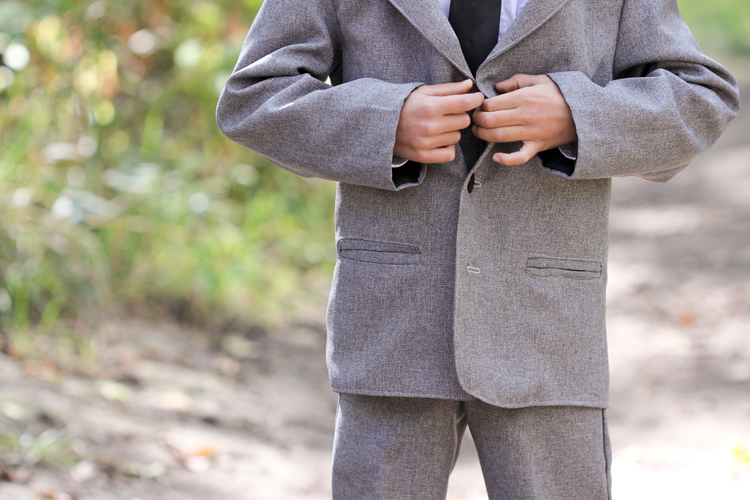 So, I armed myself with some Jo-Ann coupons and loaded up on about $25 worth of suit fabric, lining, interfacing, and notions.
I used Blank Slate Pattern's basic blazer pattern and the clean slate pants pattern as I did with the other suits, because I knew I could trust the fit. (No time to mess around anymore by now!)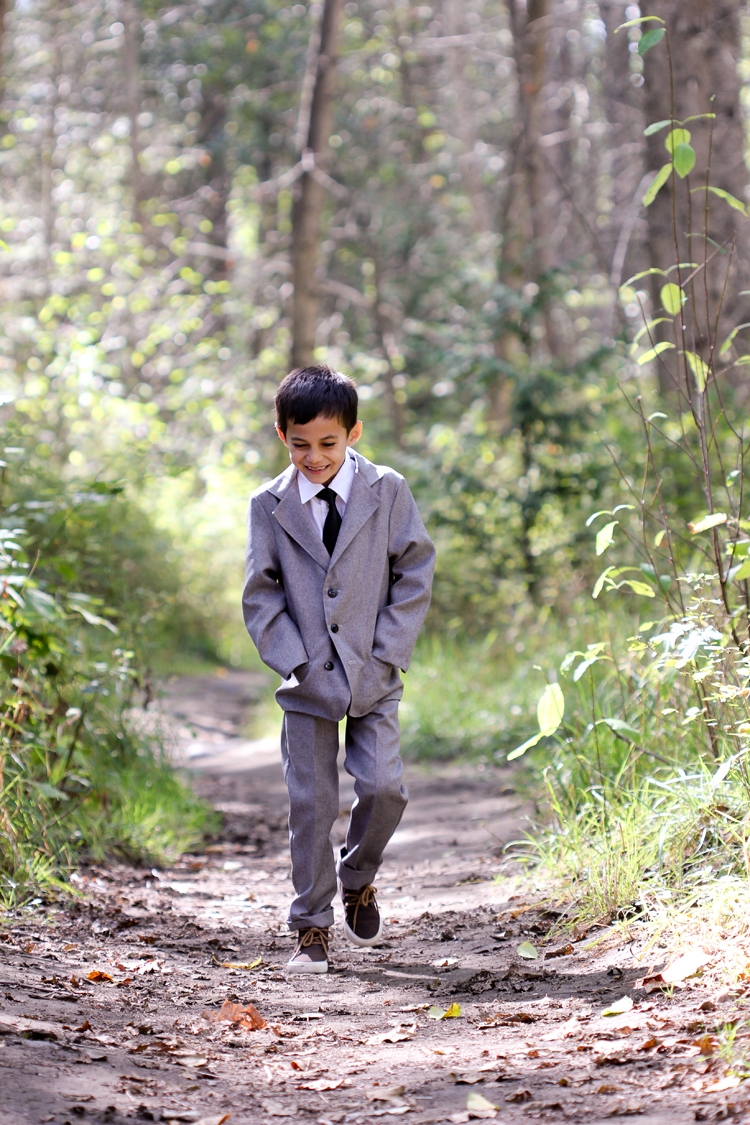 To get the pants to fit my son's measurements, I simply looked at the size chart to see what size was best for his waist (size 6) and then cut that size with added length (size 8+). I added extra length in the hem and made it a wide hem so that I can continue to let it out as he grows taller. It ended up being plenty extra long, even with the wider hem. So, just in case he shoots up half a foot, we'll be ready. hahaha. (Also, he likes to cuff his pants for a reason he has yet to share with me :)).
Because my kids run thin, I also like to taper the leg a bit for a more modern, proportional look.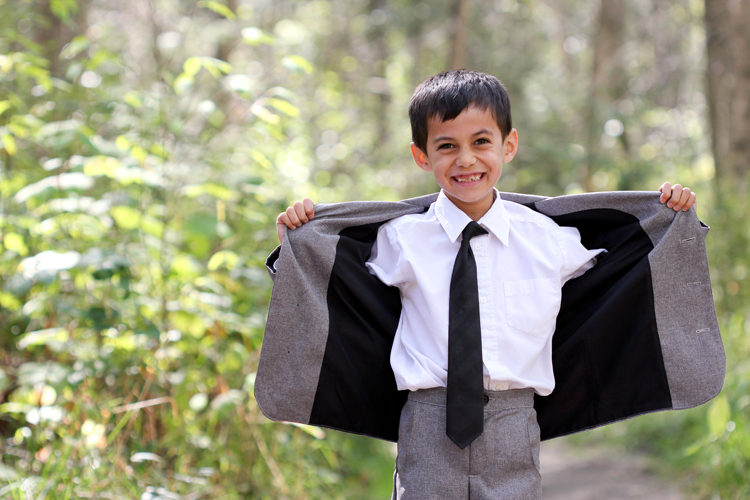 I cut the size 7 blazer as is and it ended up being just perfect with room to grow. The only change I made was to add interfacing to the outer fabric on the welt pockets, to the outer fabric in the lining, and to the collar.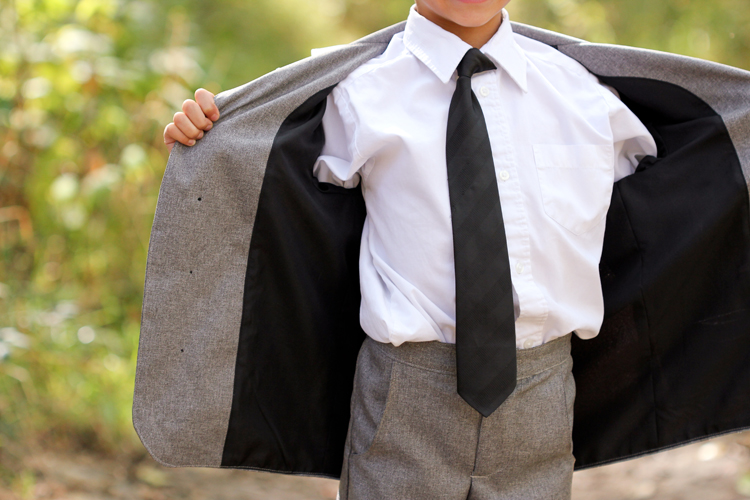 I know these patterns are not particularly designed for suits, so they are missing the fine fit details you see in adult sized suits. But for a child who needs something machine washable, simple, and inexpensive (but not made of cheap fabric!), they work perfectly. They are much less intimidating for newer sewers too.
And here's the whole bunch as proof that, sure…I sewed a suit, but I also didn't have the energy to convince my son to wear his church shoes or my daughter to wear shoes at all. ha!