The past two years, my boys have wanted to be Ninjagos or other Lego characters. This year they are all about Star Wars.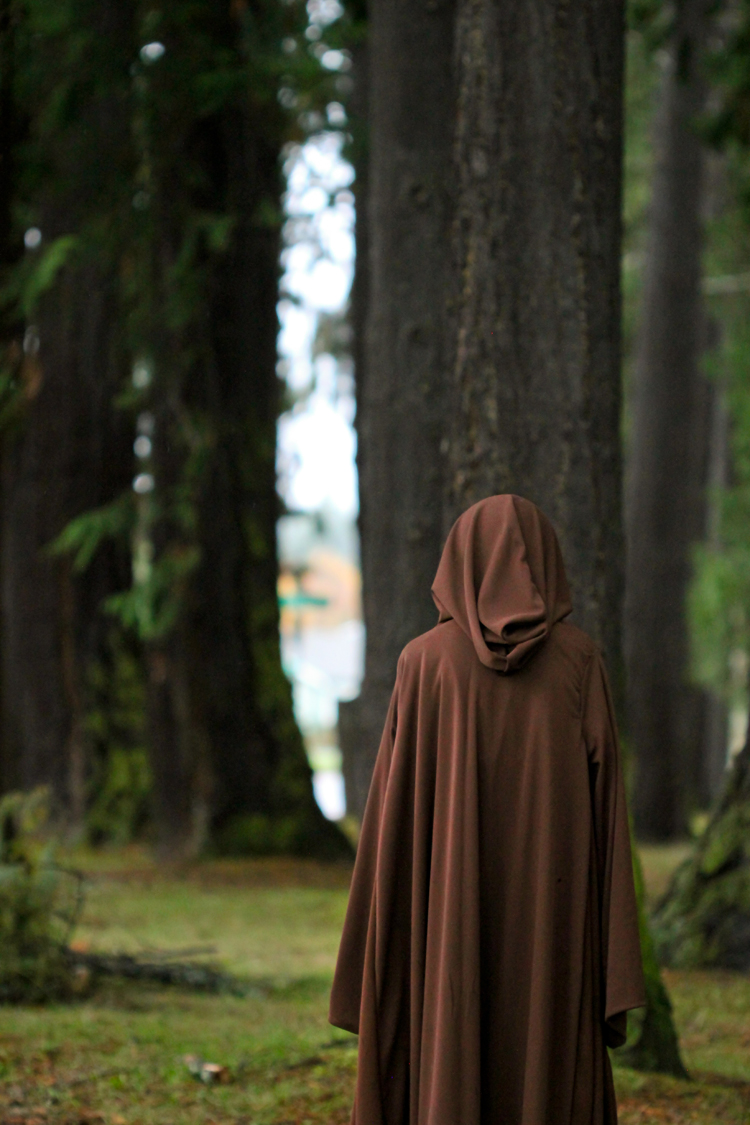 What can I say? They like themes.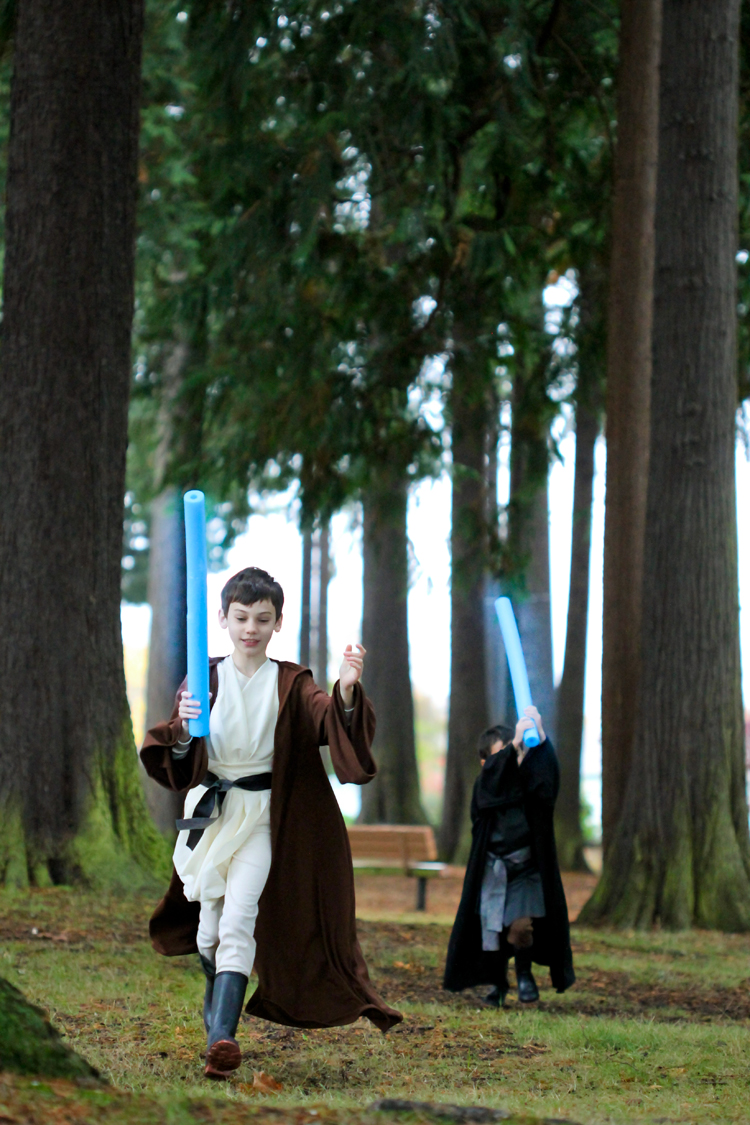 Owen opted for Obi-Wan. Seems fitting for this wise older brother.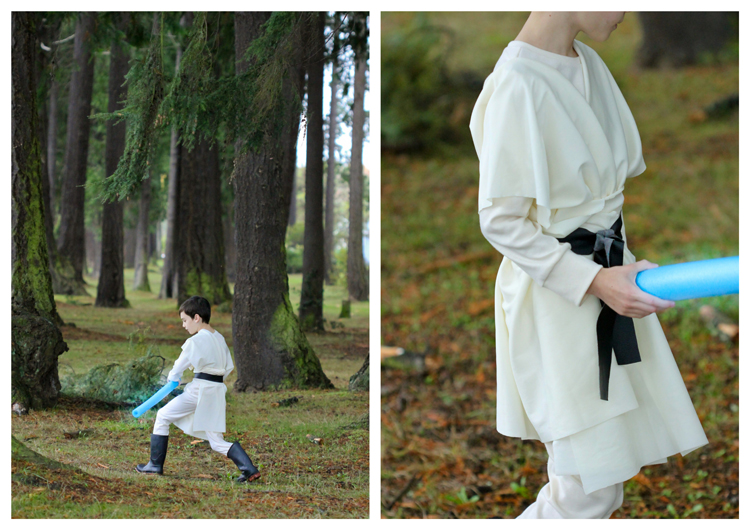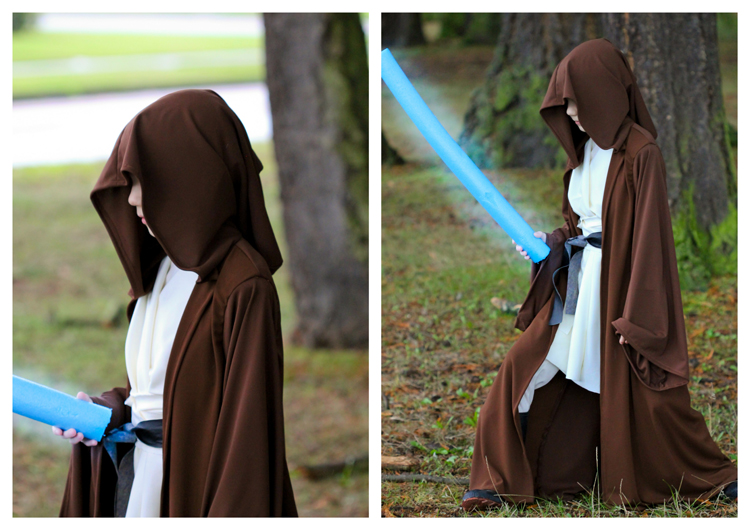 Reid, even more appropriately wanted to be Anakin…just as he starts to turn over to the dark side. He has always had a flair for the dramatic. 🙂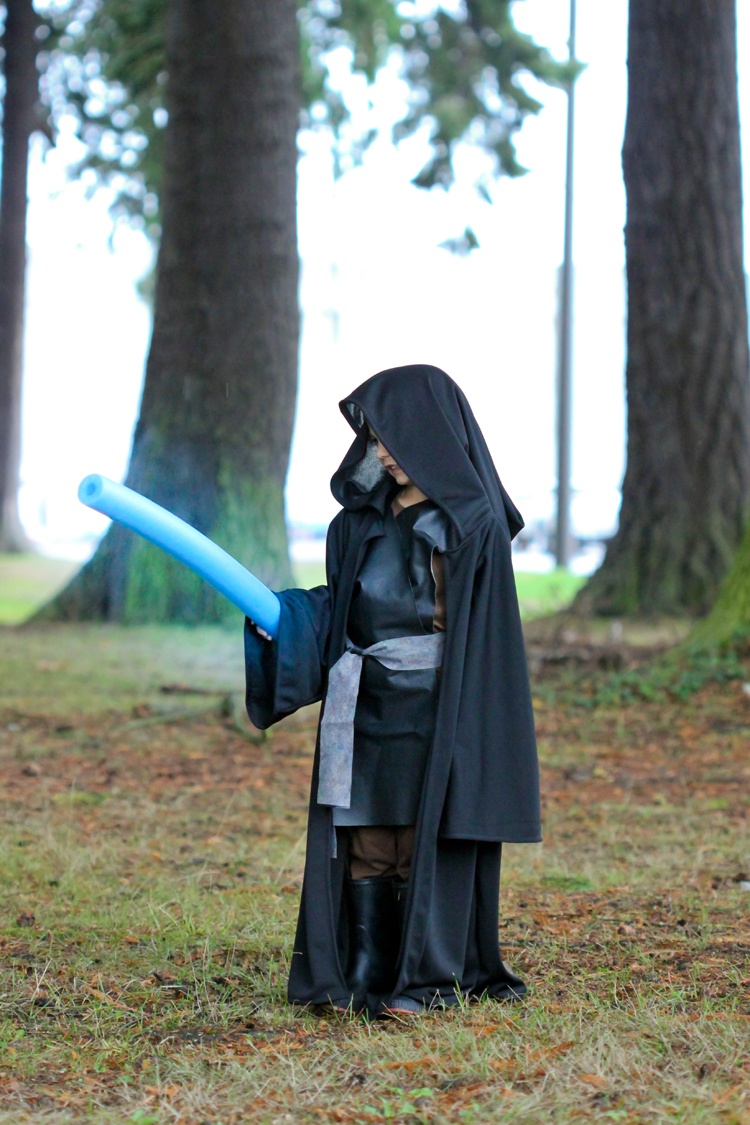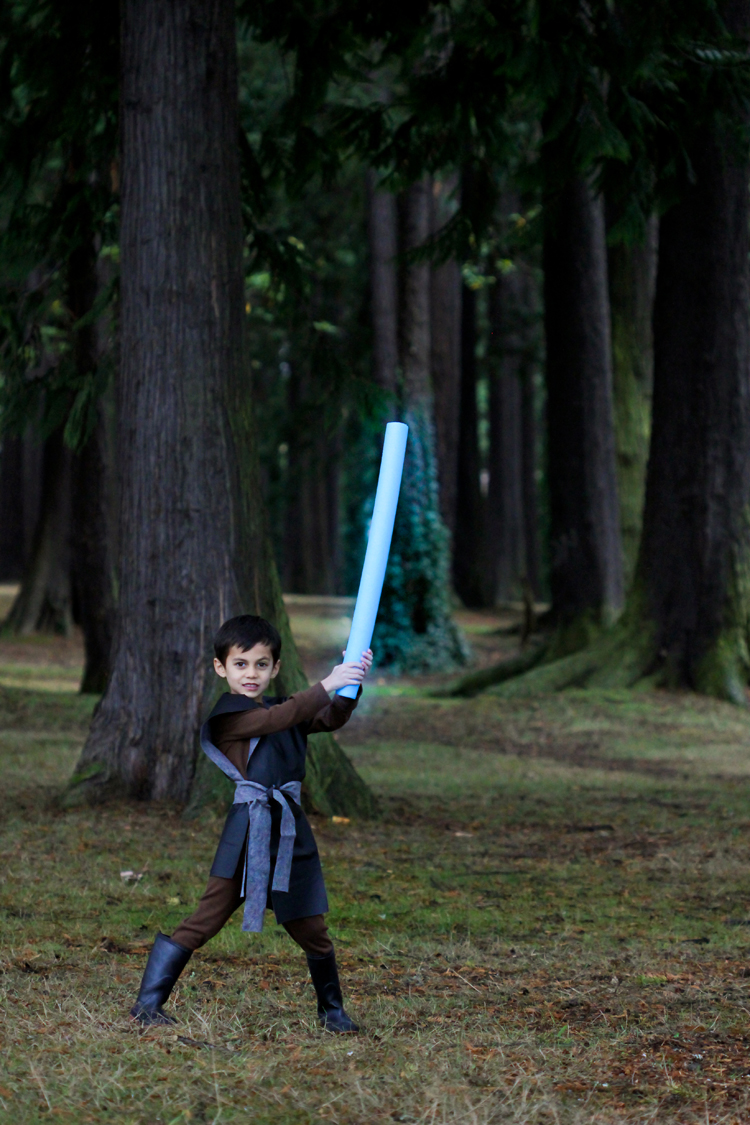 Oh, but I forgot his robot hand! That's what I get for trying to take pictures without my husband. He is always so good to remember details like that.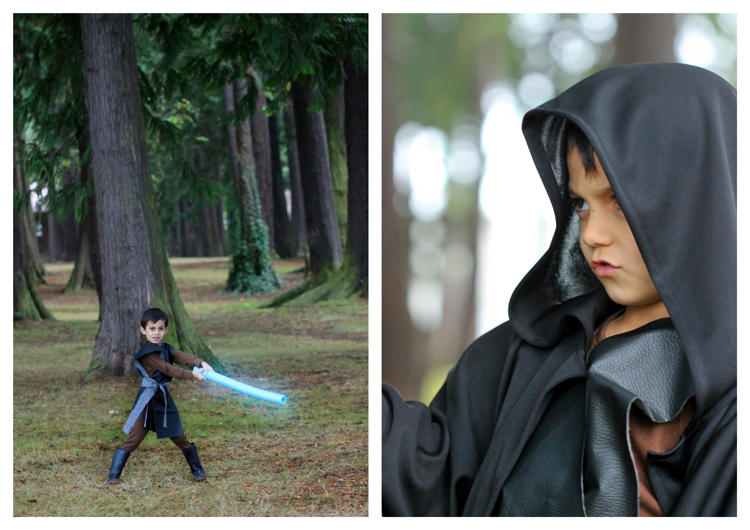 The thing I love the most is that they have never argued over wanting to have the same costume. At least, not yet. (Knock on wood) Since, they fight about everything else, it's nice to have them agree on that.
Our scenery here isn't really Star Wars suitable, so let's pretend they are on Endor….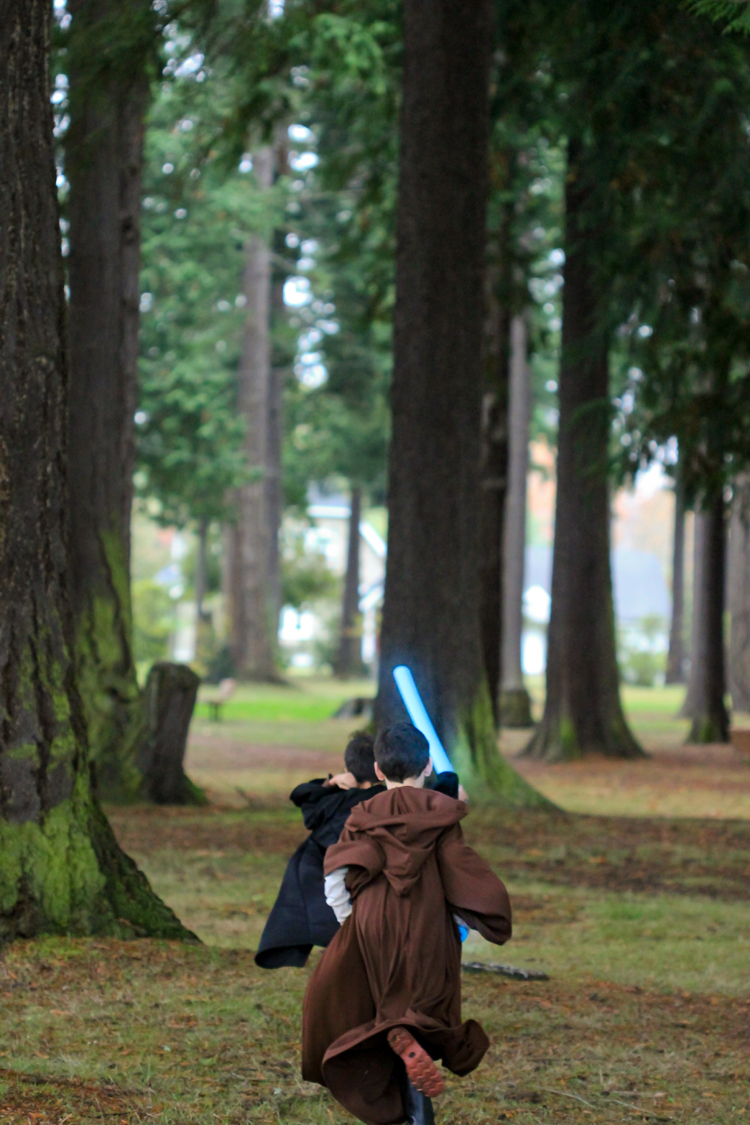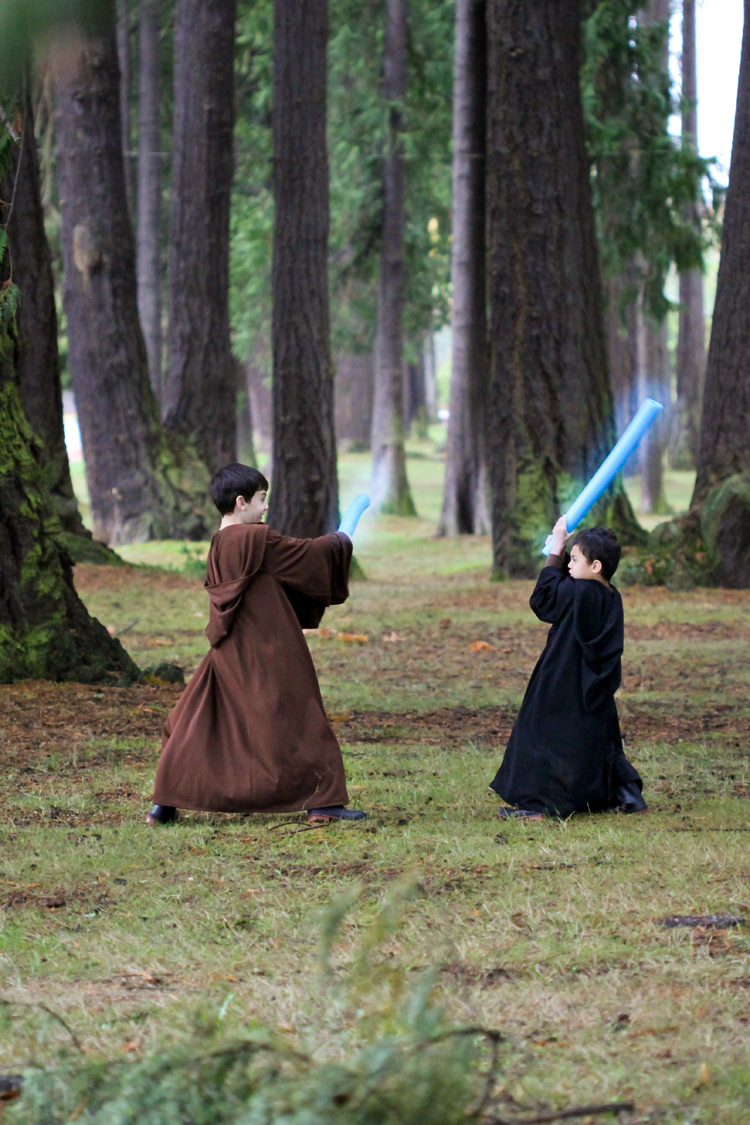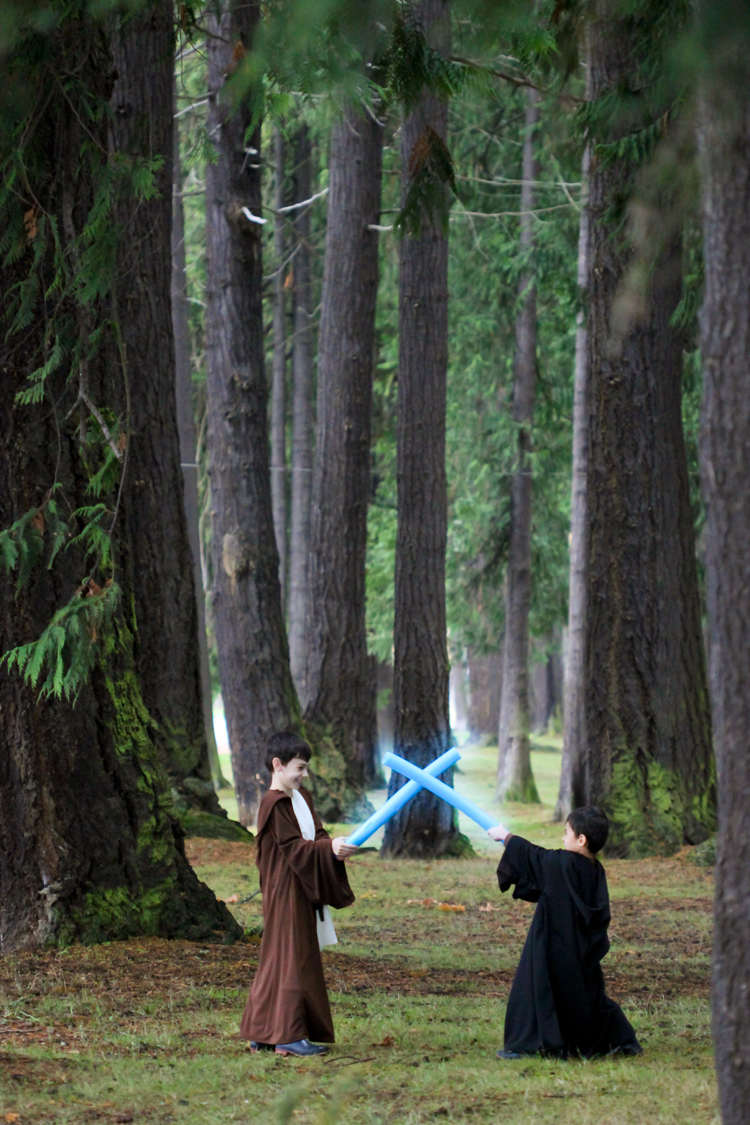 Before you think I am a Star Wars buff for knowing that, I had to ask my Facebook friends for scenery  help. 🙂 I didn't want to take the pictures just anywhere. I took these pictures sort of as a gift to my boys, so I wanted the context to fit as much as possible.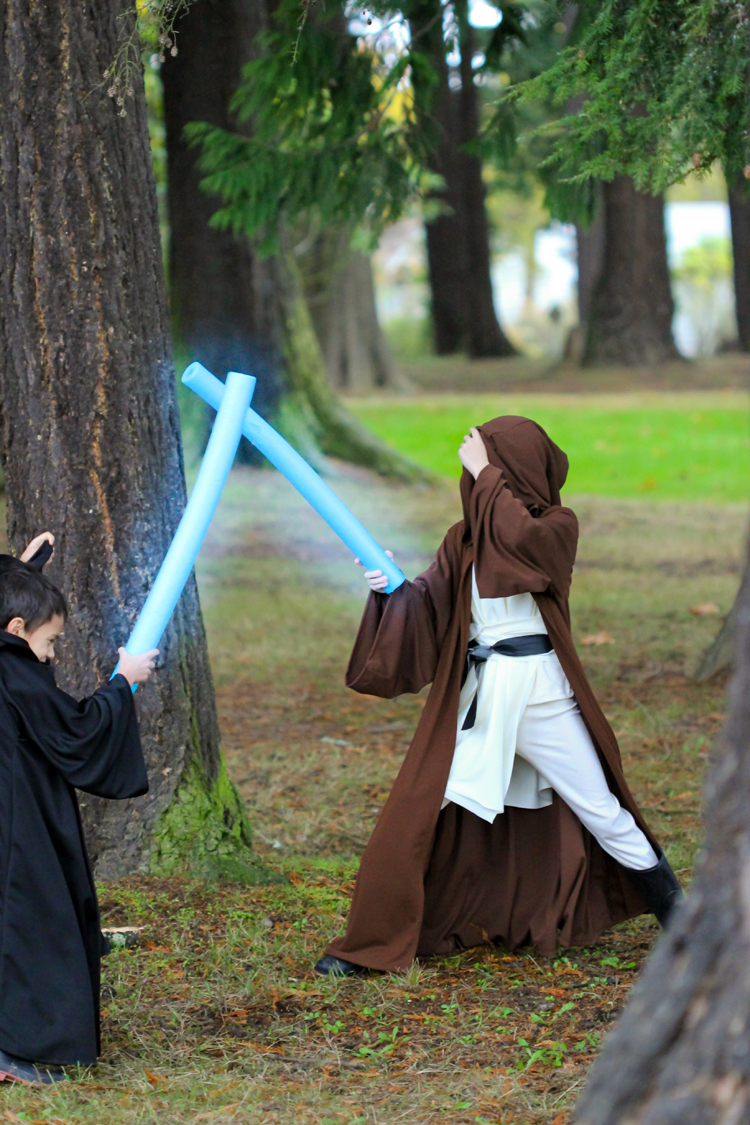 Luckily, we have a nearby park full of just mature pine trees. It's the perfect fantasy setting.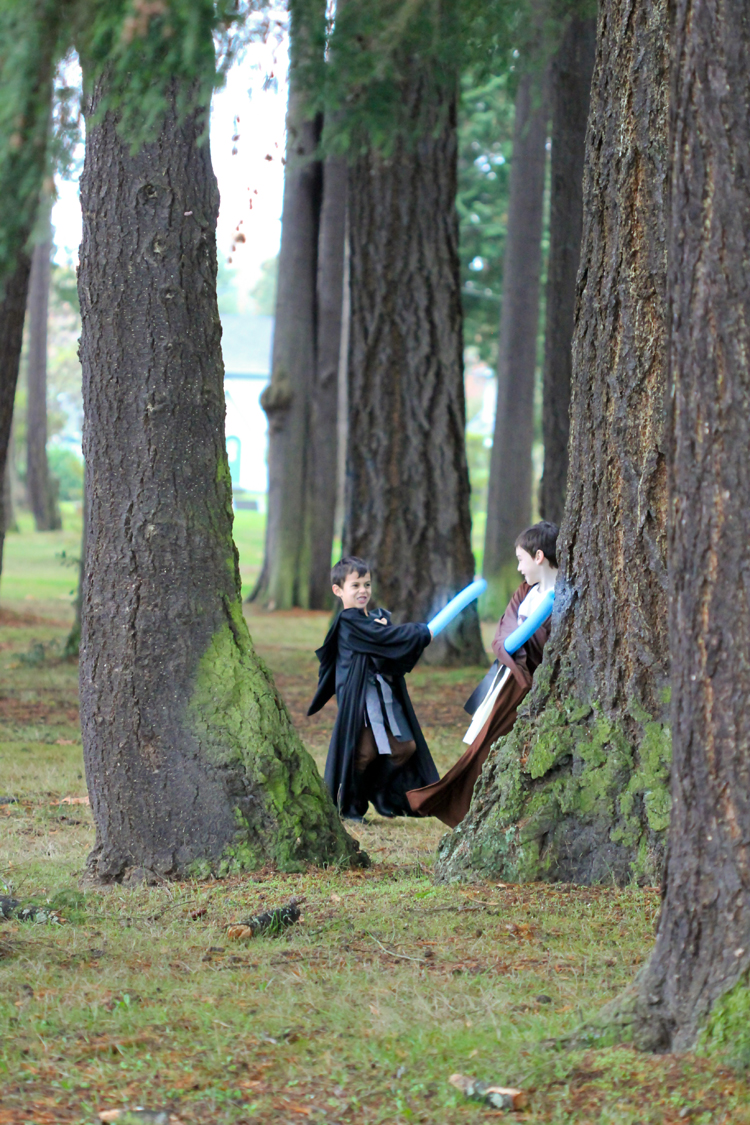 The basis of their costumes are knit pajamas I made using THIS sewing pattern. I wanted this part of the costume to be well sewn with good interlock knit fabric, so they could use the pieces as actual pajamas later. I love this pattern. I have used it several times, and plan to sew Nat's Christmas pj's from it this year.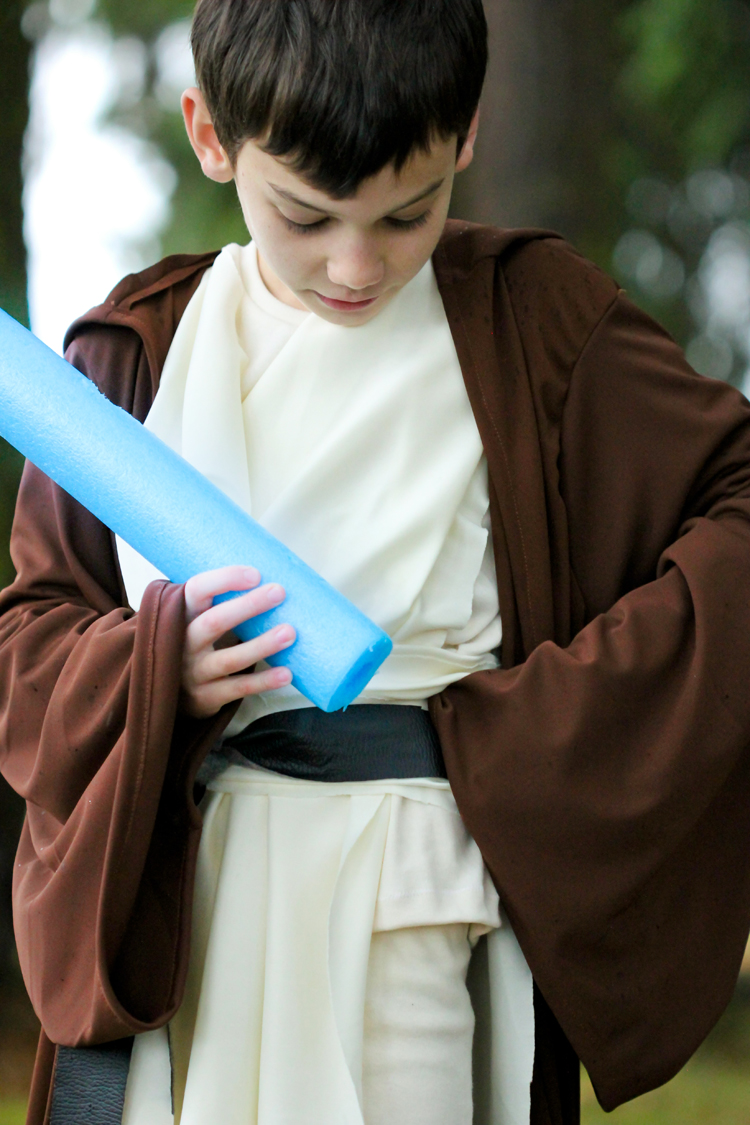 Their vests are completely no-sew. I just cut a front slit and neck hole in a long rectangle cut just wider than their shoulders and belted them on. For Owen, I used some inexpensive Jet Set costume grade knit. For Reid I used some felt backed pleather I found in the red tag fabrics at Jo-Ann. Actually all the fabric is from Jo-Ann! The pleather didn't move with him quite as well and bunched up easily, but I felt it was much more dark side "Anakin" looking.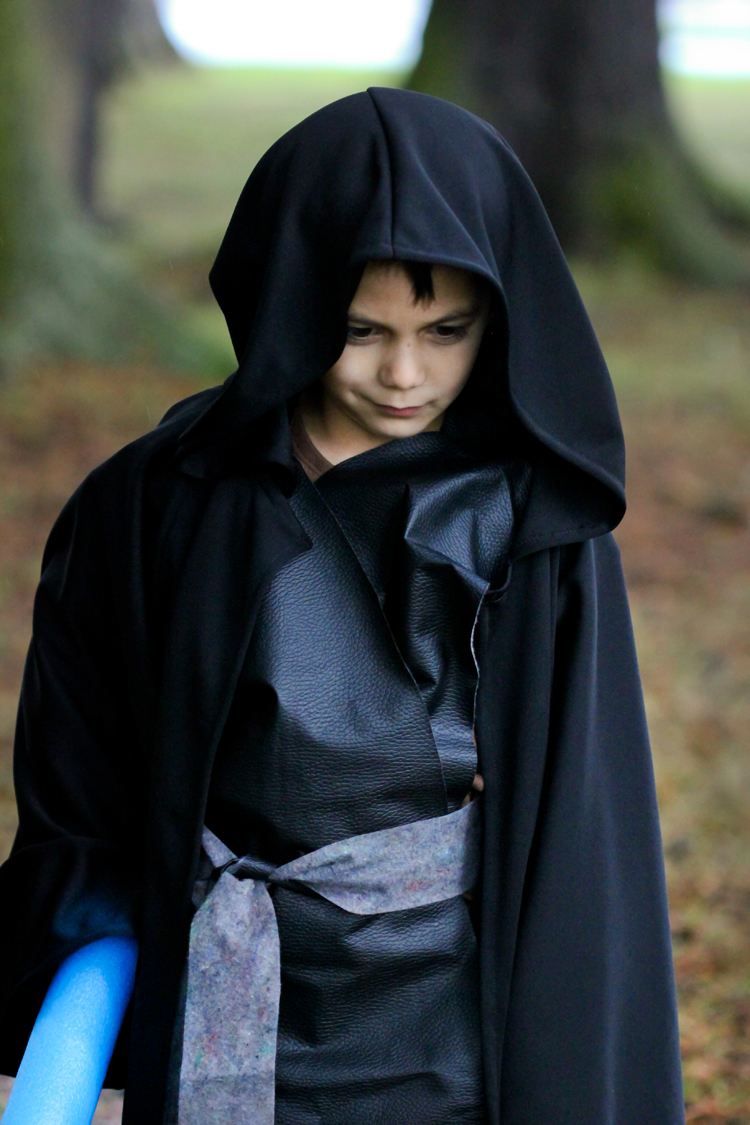 I used the same pleather material for the belts, and their boots are just chore boots/ rain boots from Wal-Mart.
The robes are made from polyester/ponte knits. I wanted to make these a little more durable as well so they can be used for future costumes (Harry Potter, wizard, anything!). I left the inside seams unfinished, but hemmed the most visible raw edges.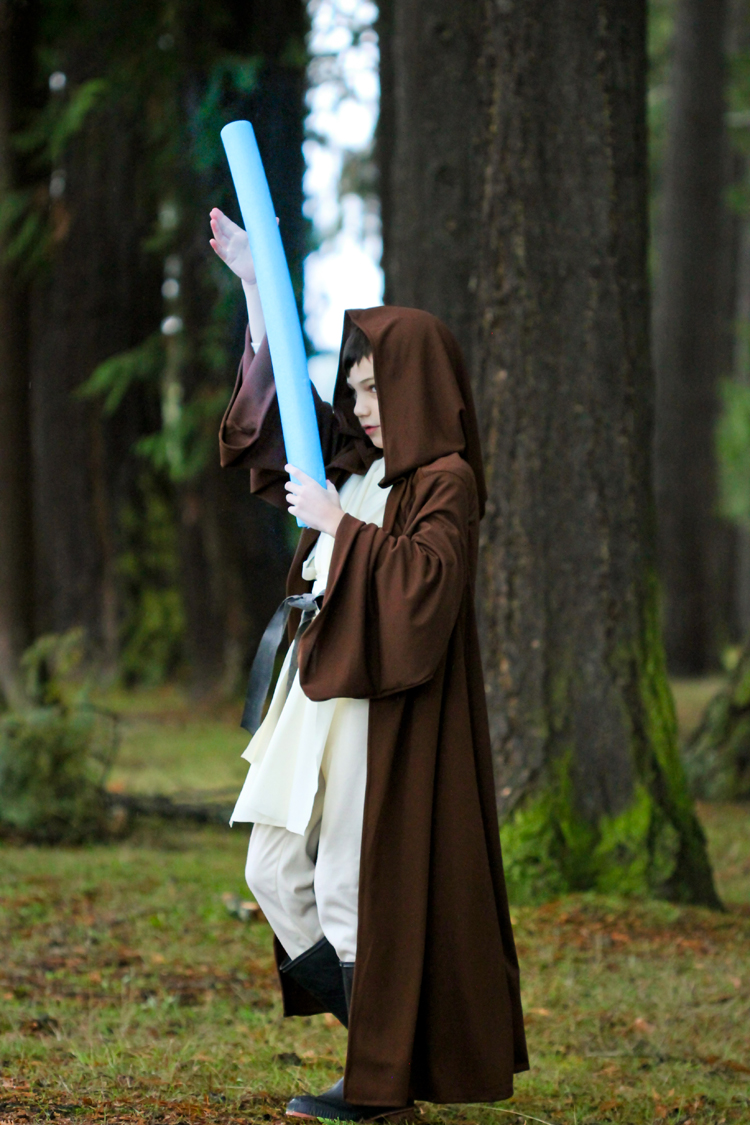 For the pattern, I used the Five and Ten Designs Volume Two e-book pattern as a basis. I measured from the back of the bottom of their necks to their just above their heels to determine how long I needed each cape. Then I widened and flared out the front and back pieces, and the sleeves. I also enlarged the armscye. I was in quick and dirty sewing mode, so I didn't adjust the sleeve to fit my new armscye perfectly, but just good enough. For the hood I exaggerated the volume like crazy but kept the neckline the same so it would fit on the robe correctly.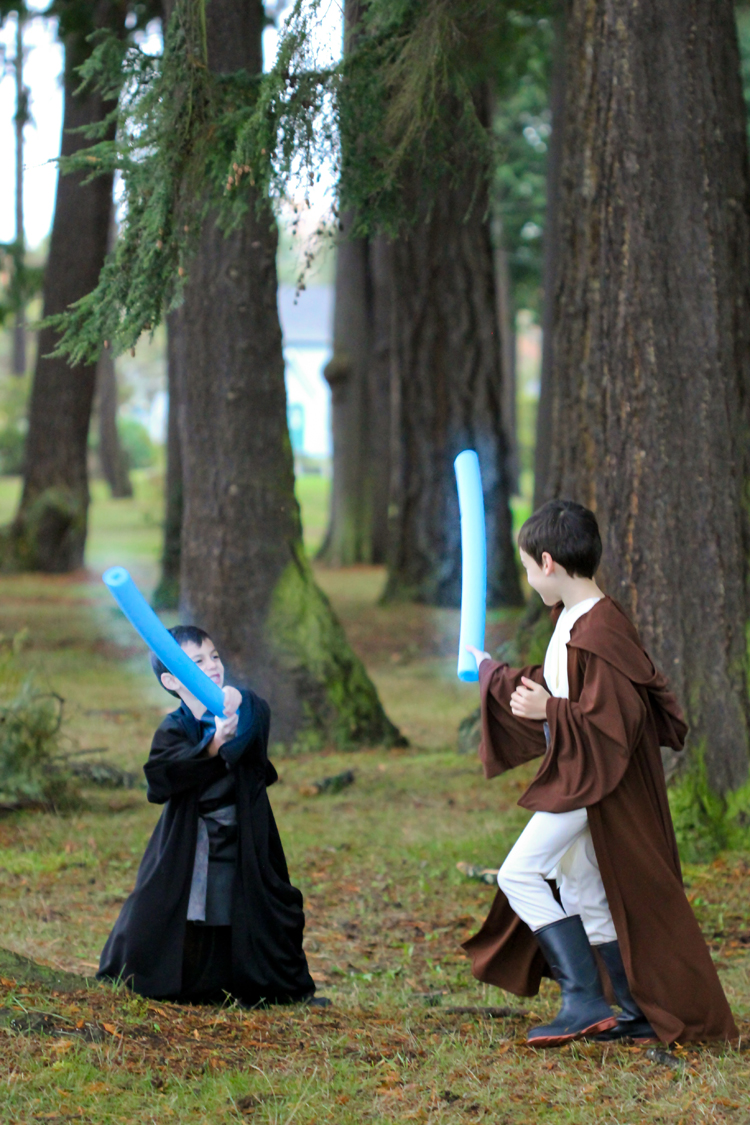 I almost didn't make them robes at all, but I am so glad I did. It really completes their looks, and will provide extra warmth and protection from the drizzly rain forecast-ed for today, without killing their costume.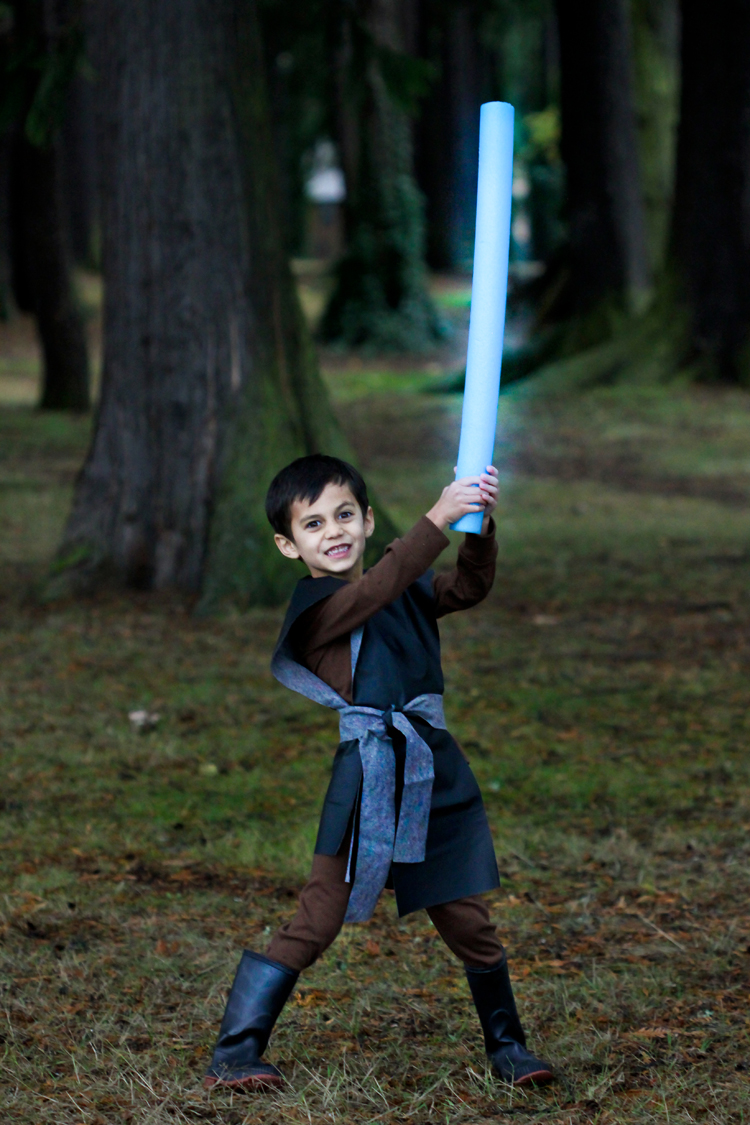 Their light sabers are just a pool noodle cut in half.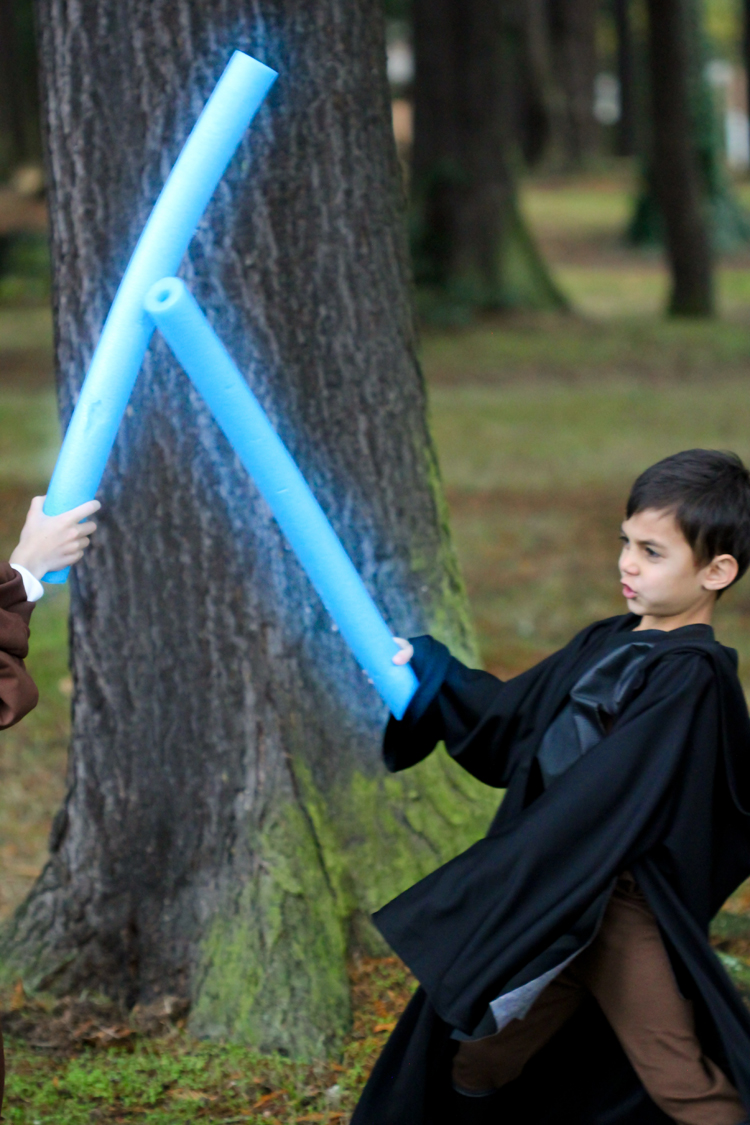 I wanted to make ours look like THESE cool ones, but it was one of the details that fell through the cracks. They don't care though. As long as they can whack each other with them, they're happy. 🙂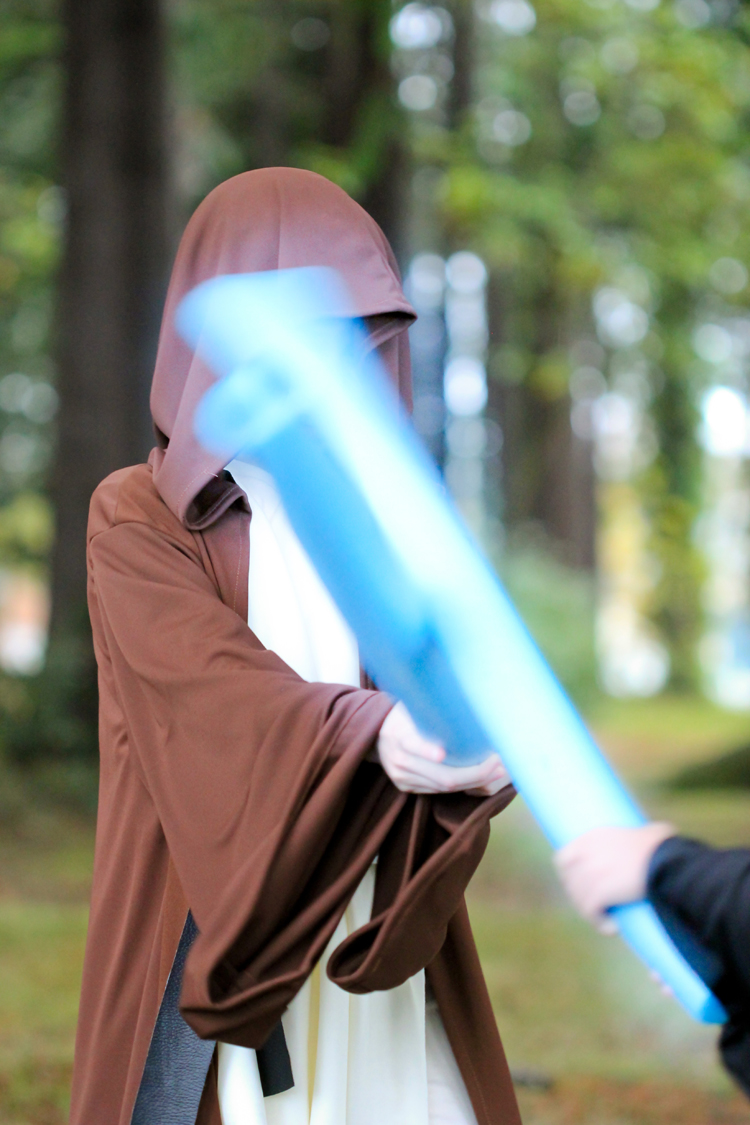 As for the light saber glow, those are just an editing trick! I used the brush feature in Adobe Lightroom. When you click on the brush tool, adjust the settings so the brightness slider is set far to the right, increase the saturation, and select a color tint.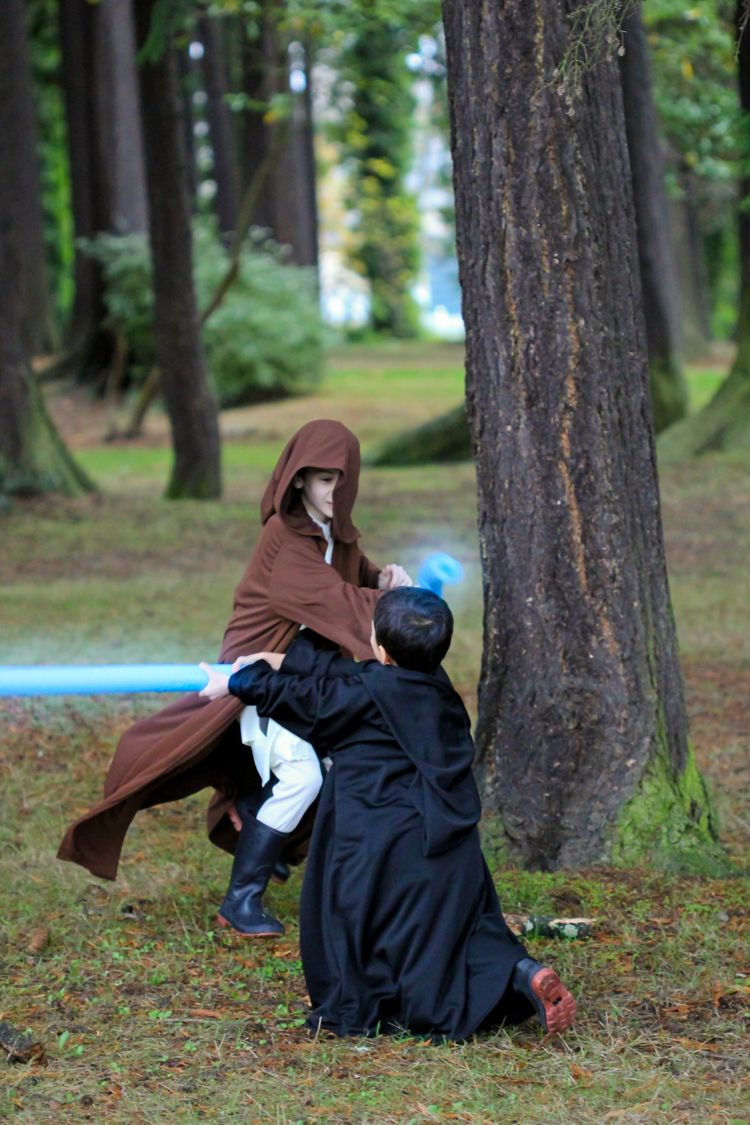 I took these pictures for my boys to cherish when they get older, but I think I may have to print and frame one or two for their room!
Happy Halloween!
May the Force be with you….