I'm so excited about Natalie's holiday dress this year!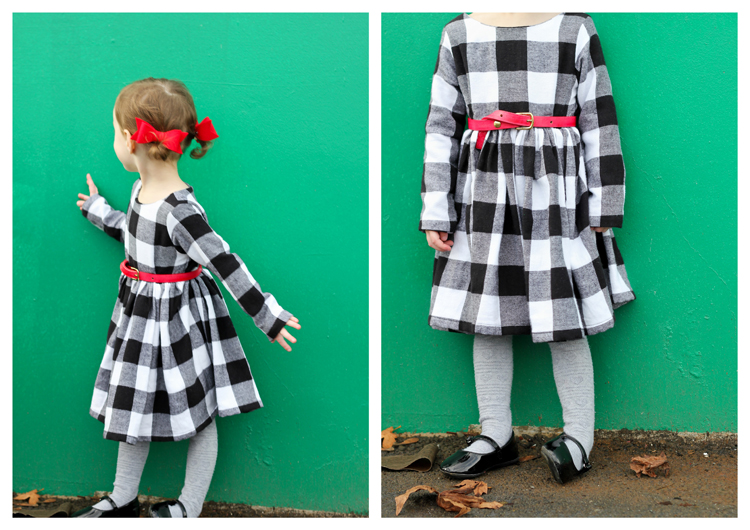 It's black and white.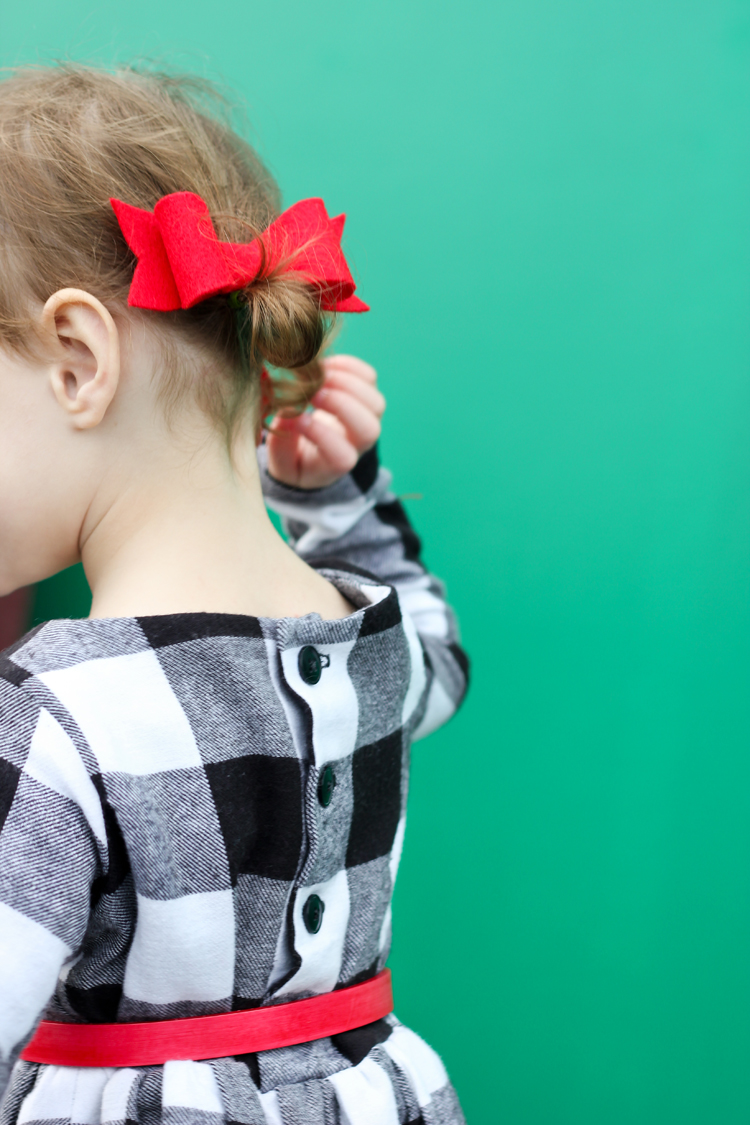 It's plaid.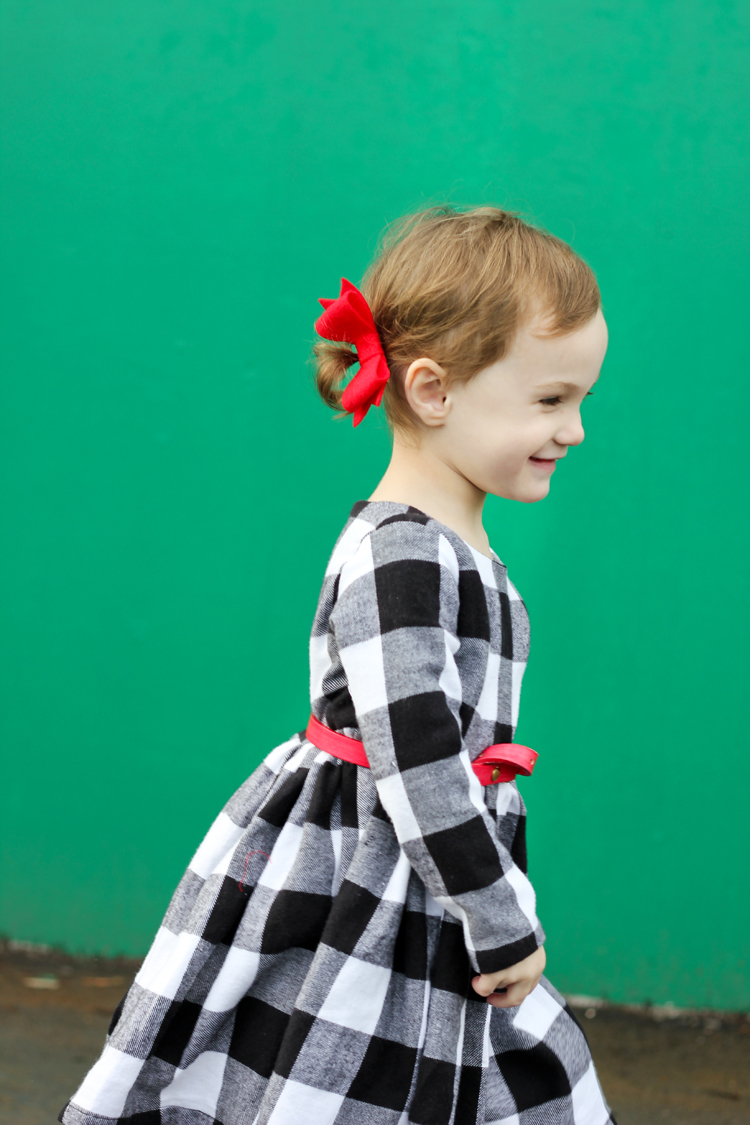 It's flannel.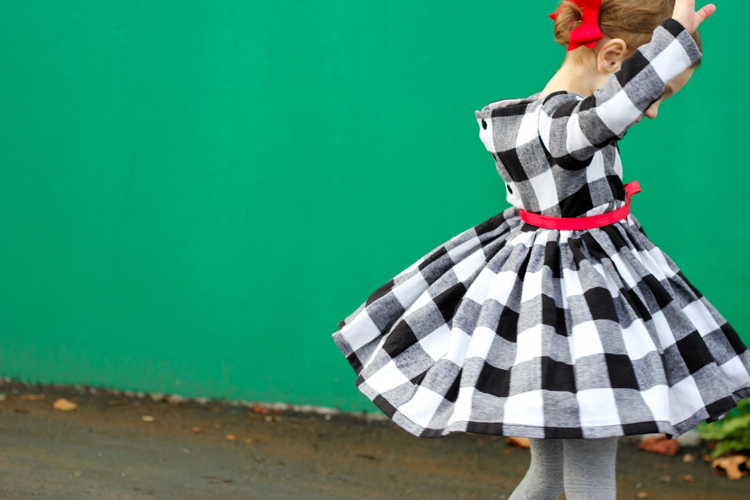 And it twirls!
🙂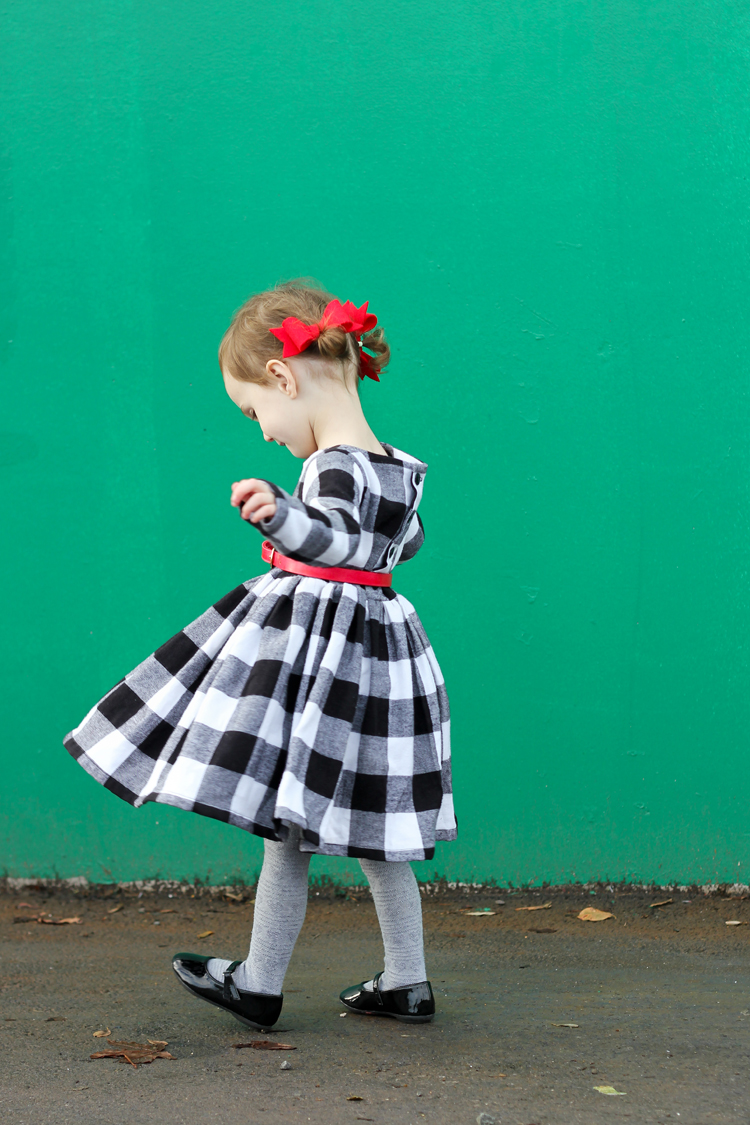 It's made from the Five and Ten Designs Volume One, dress e-book. (We are having a Black Friday sale by the way! Scroll to the bottom for details. )
I love the look of the basic dress, so I stuck to the basic and added long sleeves (the dress book comes with a bonus sleeve pattern). I also wanted to keep the design simple since the print is so bold. The only change I made, was to add more volume to the skirt, because I'm a sucker for twirly dresses and I had enough extra fabric.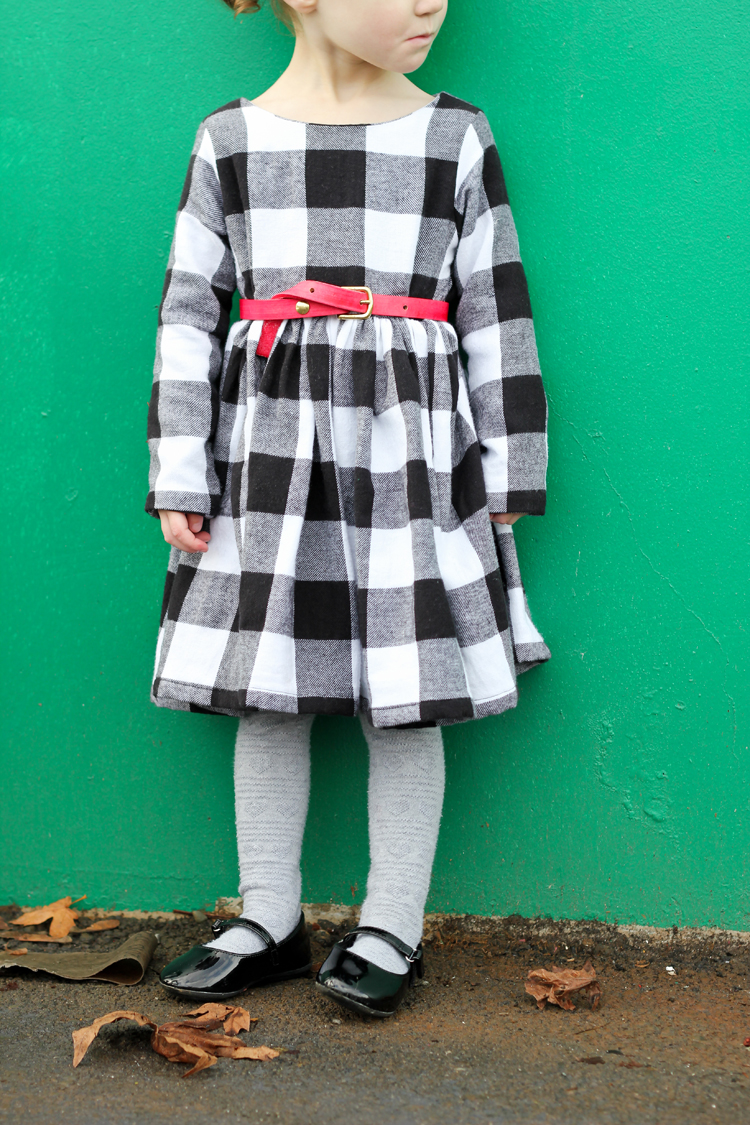 To add a little color to her ensemble, I made her a shawl cardigan in red. It's Look Two in the Five and Ten Designs Volume Two, jacket e-book, designed by the lovely Jessica Christian.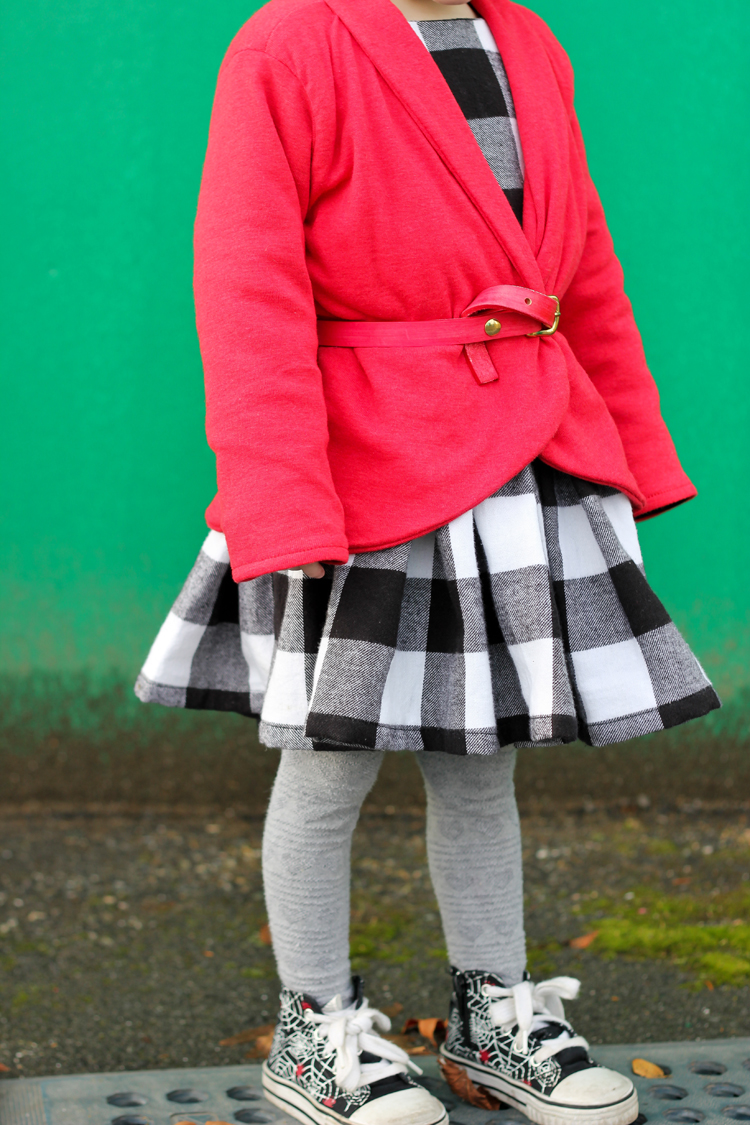 My favorite thing about the shawl cardigan is how it looks almost blazer like, but drapes like a cardigan.
It's completely lined, so it's warm and cozy. It's really a great piece that can work well through Fall, Winter, and Spring.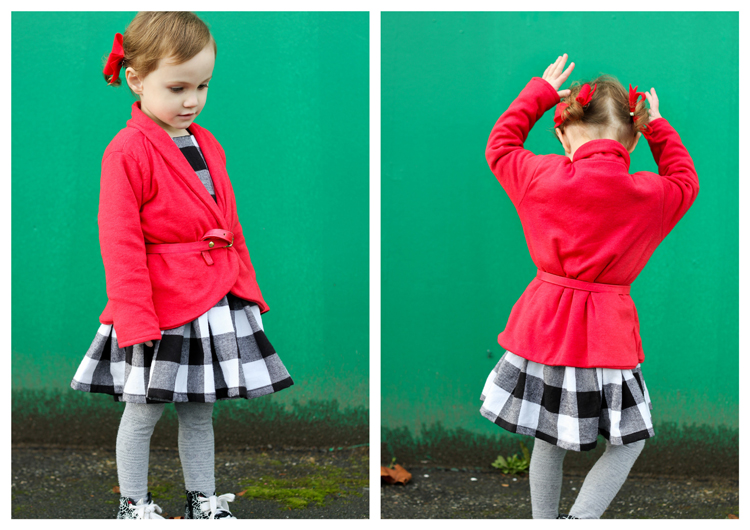 I made both the dress and cardigan on the larger side, so she can get a lot of wear out of them. I am hopeful they will last through until Spring! If she keeps growing the way she has though….I bet the skirt will be too short by Valentine's Day.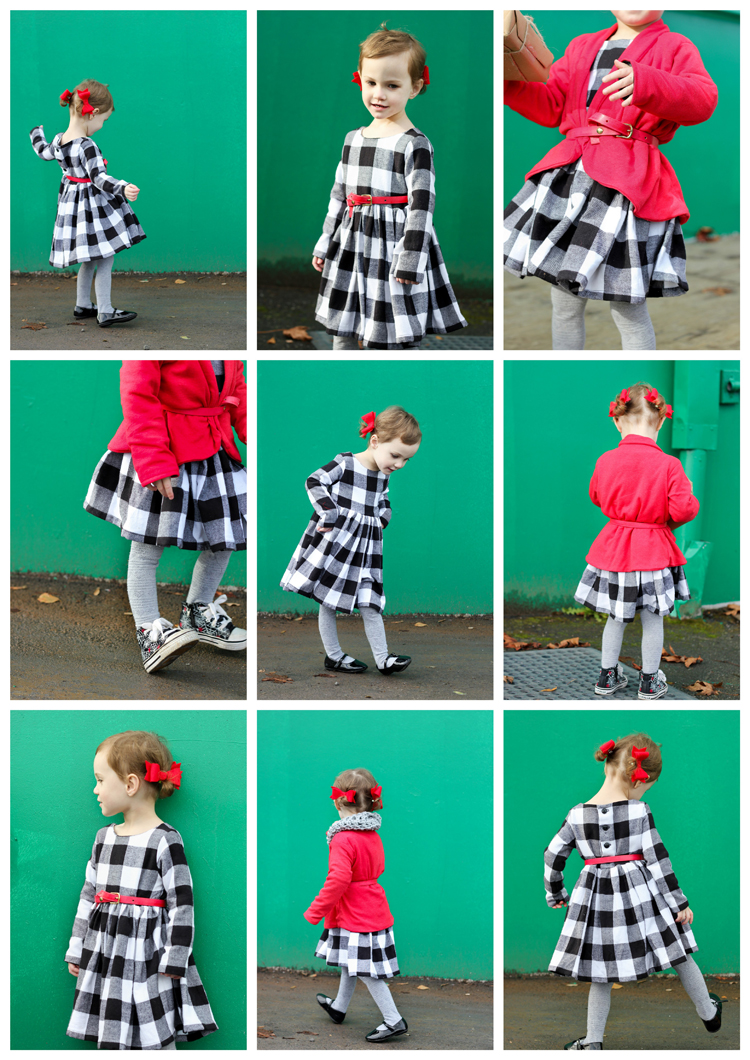 But I don't mind…it just means I can design another dress for her! Having a girl is too. much. fun.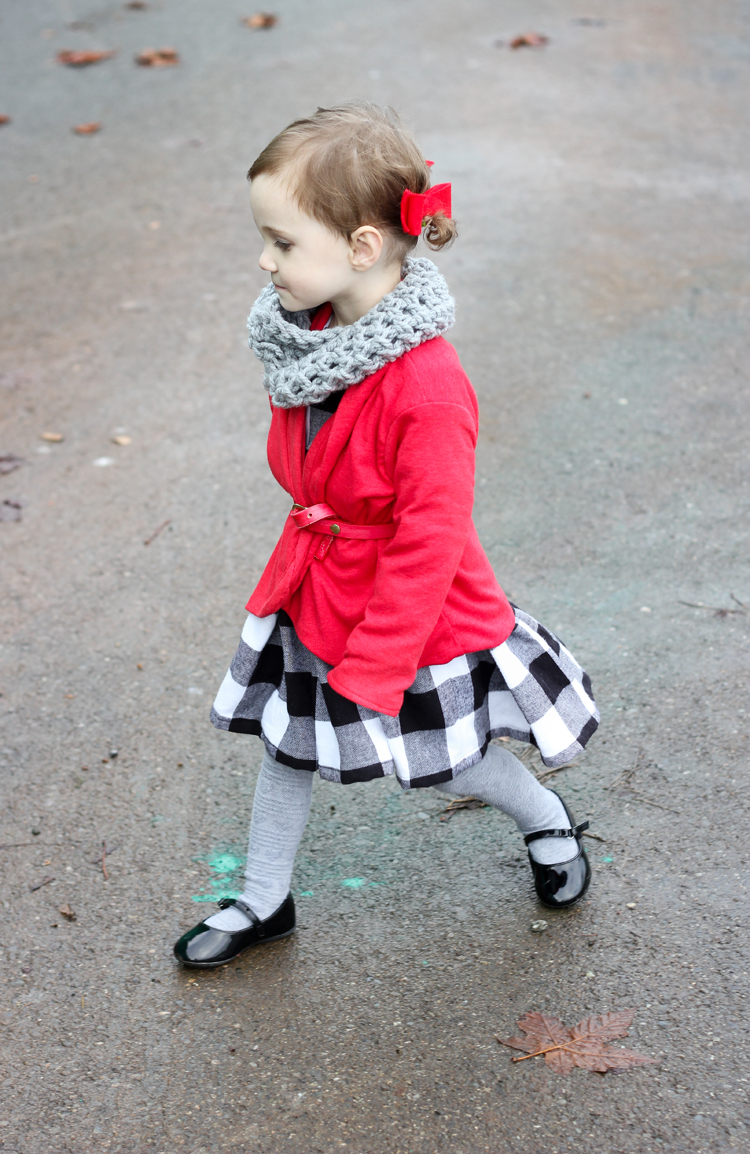 This  picture always gets me…I caught her pulling a fancy pose. 😉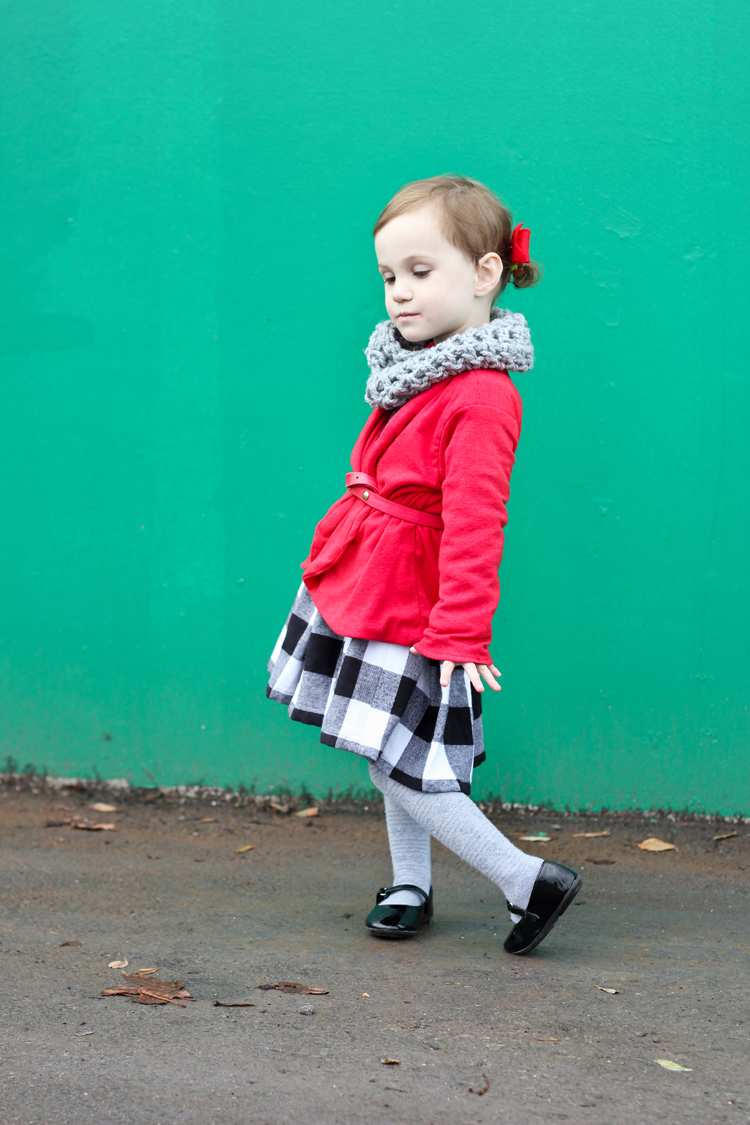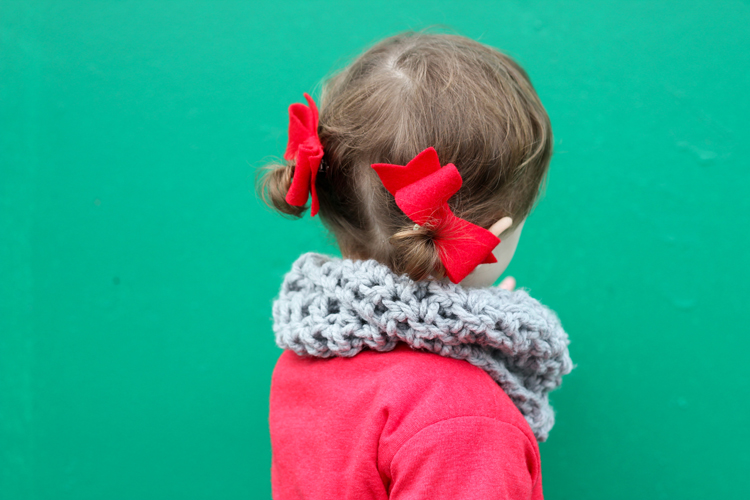 Her cute little bows are made from red felt using the O+S  free bow pattern.
Her scarf is from a free pattern I shared HERE. I originally made it as a test scarf for another one I was going to make for this outfit, but the gray ended up working out perfectly!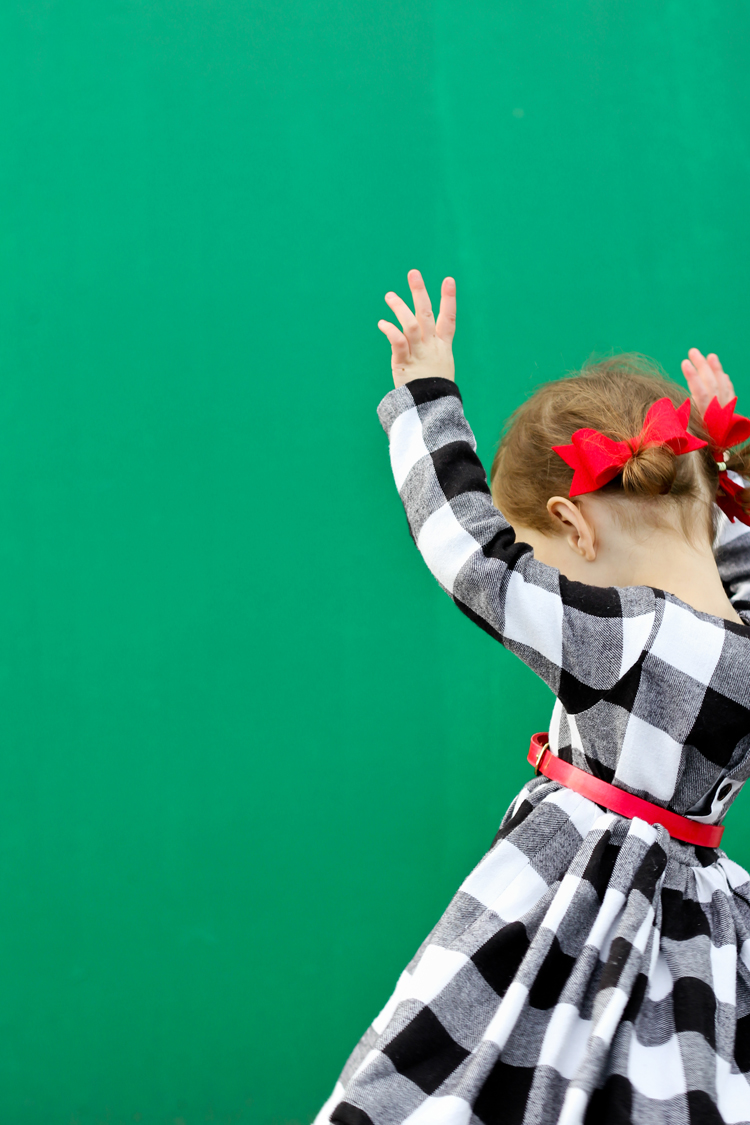 As for her belt…it's the proto-type of an upcoming DIY that I am so excited to share with you. It won't be ready for a couple weeks, but it will be worth the wait. Pinky promise.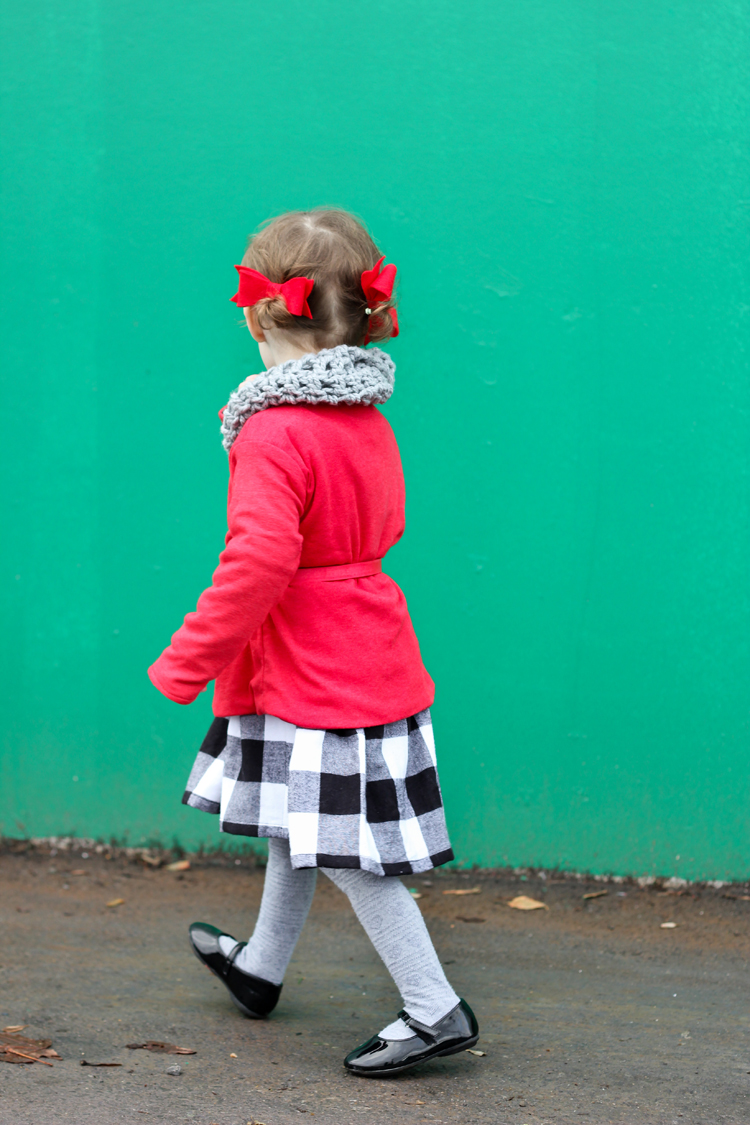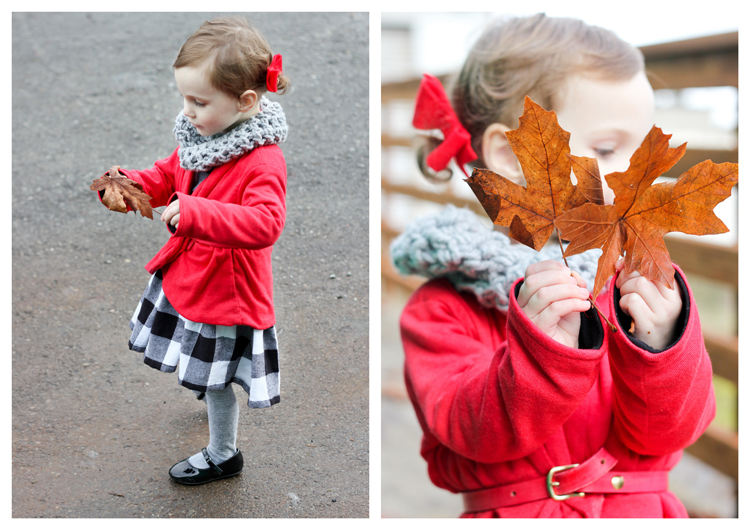 I do have great news for this weekend though!
Because it's a holiday weekend…Happy Thanksgiving to all you Yanks!… we are having a Black Friday sale!
Get 30% off either e-book in the shop! Just use the promo code: THANKYOU at check out, from now until December 1st!
Go HERE to get more details and to buy the books.
Have a fantastic weekend!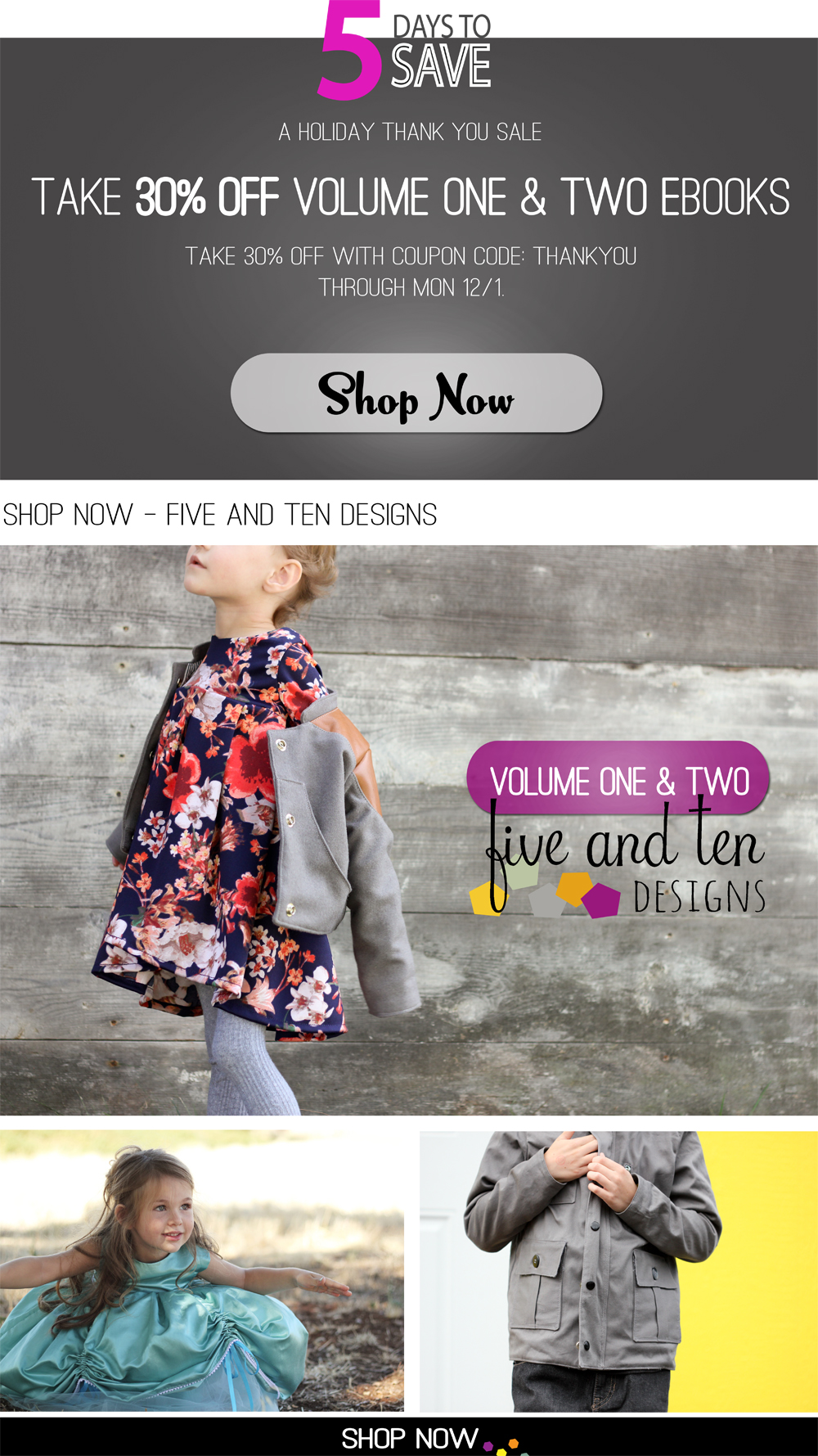 Sources: Black and white flannel is from Jo-Ann // Red knit is from my stash (a.k.a. I've been hoarding it so long, I don't remember where it's from ;)) // Sneakers are hand me downs from her brother and were second hand // Black mary janes are from Payless Shoes Source // Dreyss and cardigan are made using both Five and Ten Design e-books which give you one pattern and 10 ways to sew it up!