Today we're taking a little detour from my crochet basics series, and putting the skills we've already learned to make these fun bubble puff crochet garlands!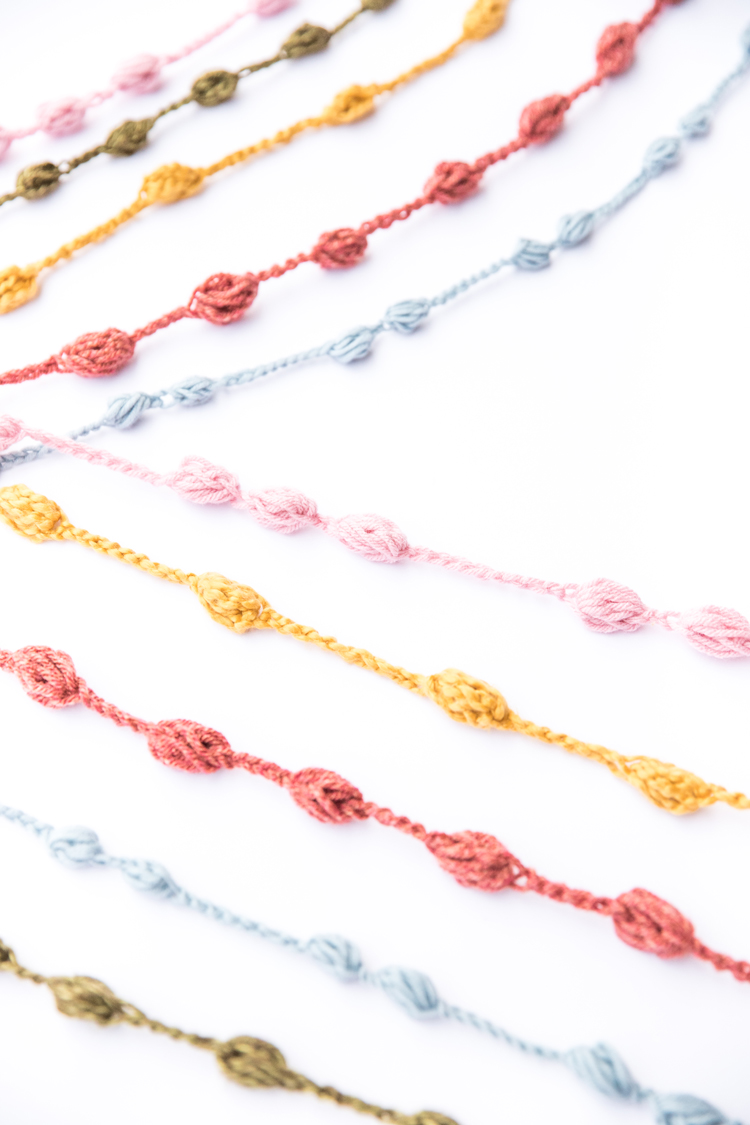 You can make them in any size, in any chain to bubble puff ratio you want!
They're great for different occasions, and they can use up scraps of yarn that are too small to make anything else.
These garlands are a great project for a beginner to branch out into a more difficult stitch. You don't have to fuss over gauge and it's really simple…just a long line of chains and bubble puff stitches.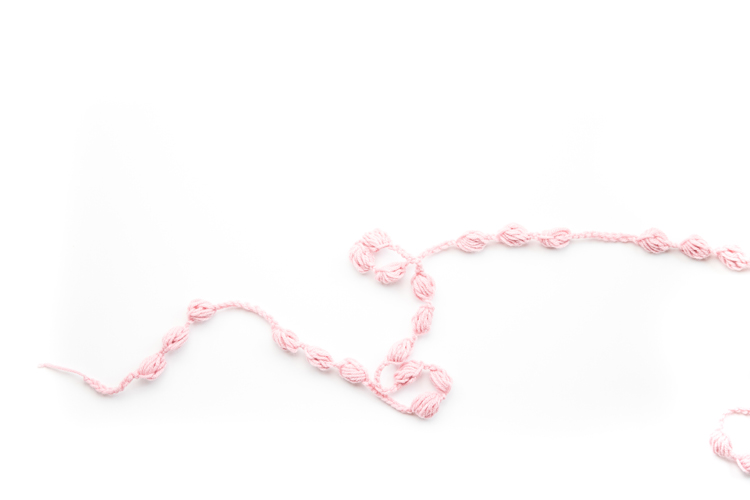 The bubble puff stitch can sound intimidating, it's a tongue twister for sure – ha!, but it's just like a double crochet stitch with six extra loops that are stretched out.
I'm sharing the stitch tutorial in the video (below). I also have some key tips for how to yarn over and how to secure your loops, which makes nailing this stitch much much easier.
Let's get started!
Materials
Any yarn 🙂
Smallest hook appropriate for that yarn
No really, this works for ANY yarn you want…chunky, lacy, it's up to you. For your first attempt, I do recommend choosing an easy to manage worsted weight yarn.
As for the hook, it works best and looks best to use a hook that is at the smaller end of the range of appropriate hooks for that yarn. I used an H/8 or 5.00 mm hook for worsted weight or category 4 yarn.
If you need a refresher on yarn and hook sizes, I have more information in THIS POST.
Skills Needed
You will need to know:
Video Tutorial
Click play and let's make a garland!
Vary the number of chains to puff stitches to make fun patterns. It's a really easy project that you can play around with.
You could even get really fancy and work two colors together for a multi-toned garland.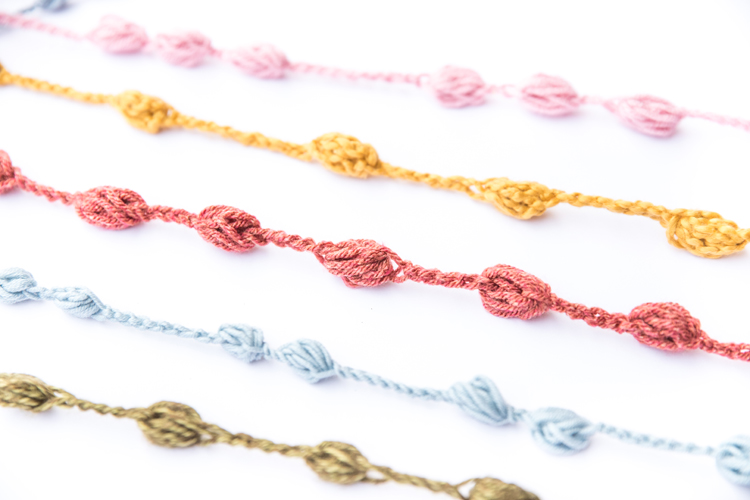 I made several colors to go beyond the holidays….for birthdays, Valentine's Day, etc. I didn't make one long enough for our big tree, but they do fit our mantle and the little Christmas trees I put in my kids' rooms.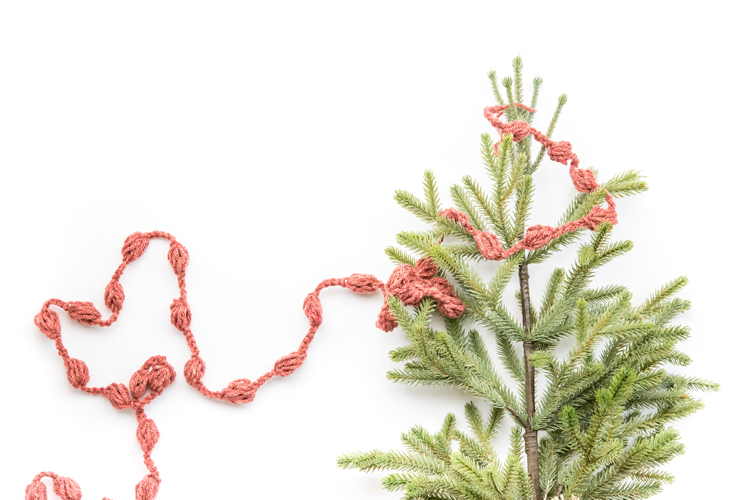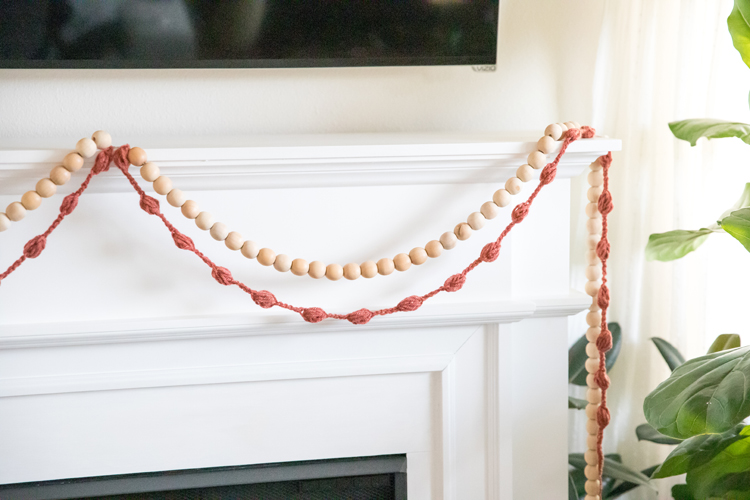 It's inexpensive decor and a great way to reduce waste!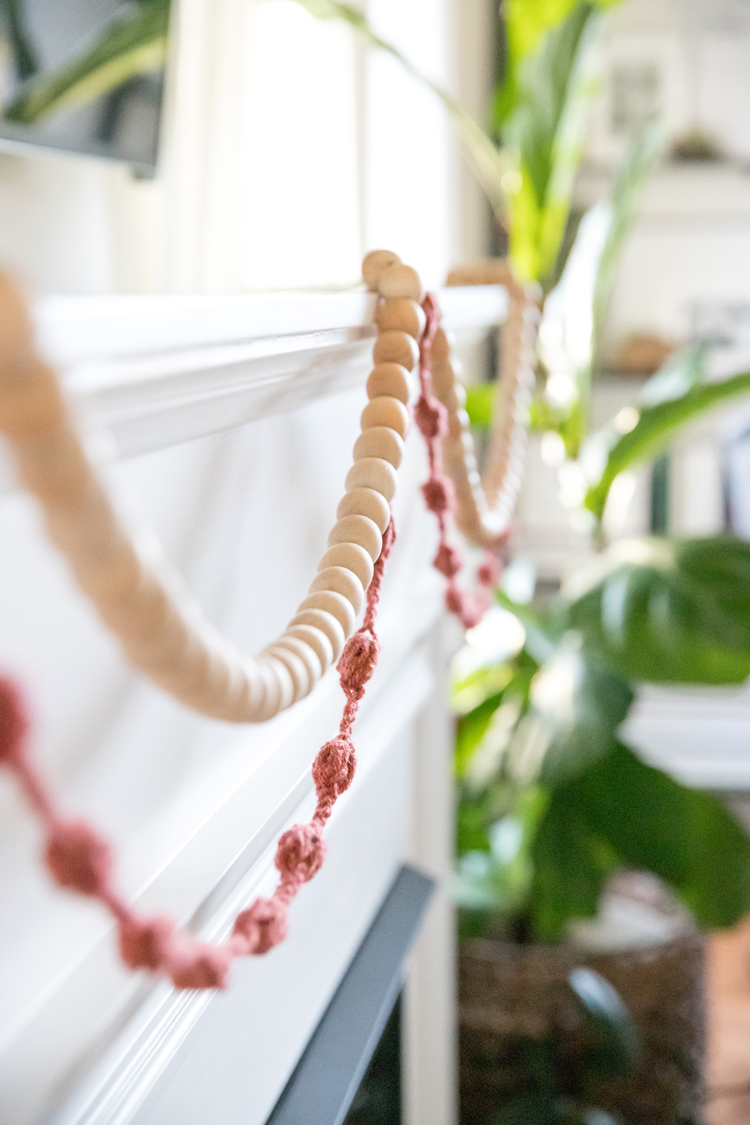 Happy Holiday hooking!
Music Source: Pleasant Pictures Studios, Egg Nog and Sprite