We usually have a Charlie Brown tree that's too weak to support a garland. But this year we pulled out the fake tree so I got to make a garland!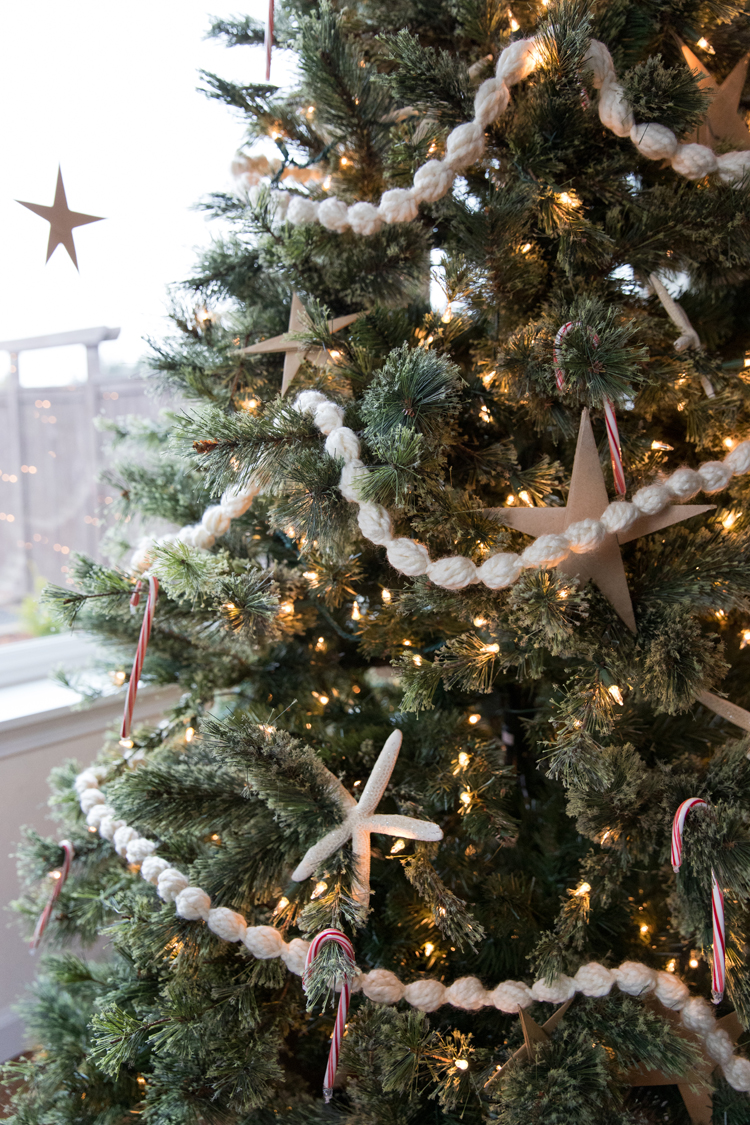 This chunky crochet garland is actually based off THIS more detailed bubble puff garland tutorial that I shared a few years ago. I really should have gone back to review it because I completely forgot my tip for saving you from a hand cramp.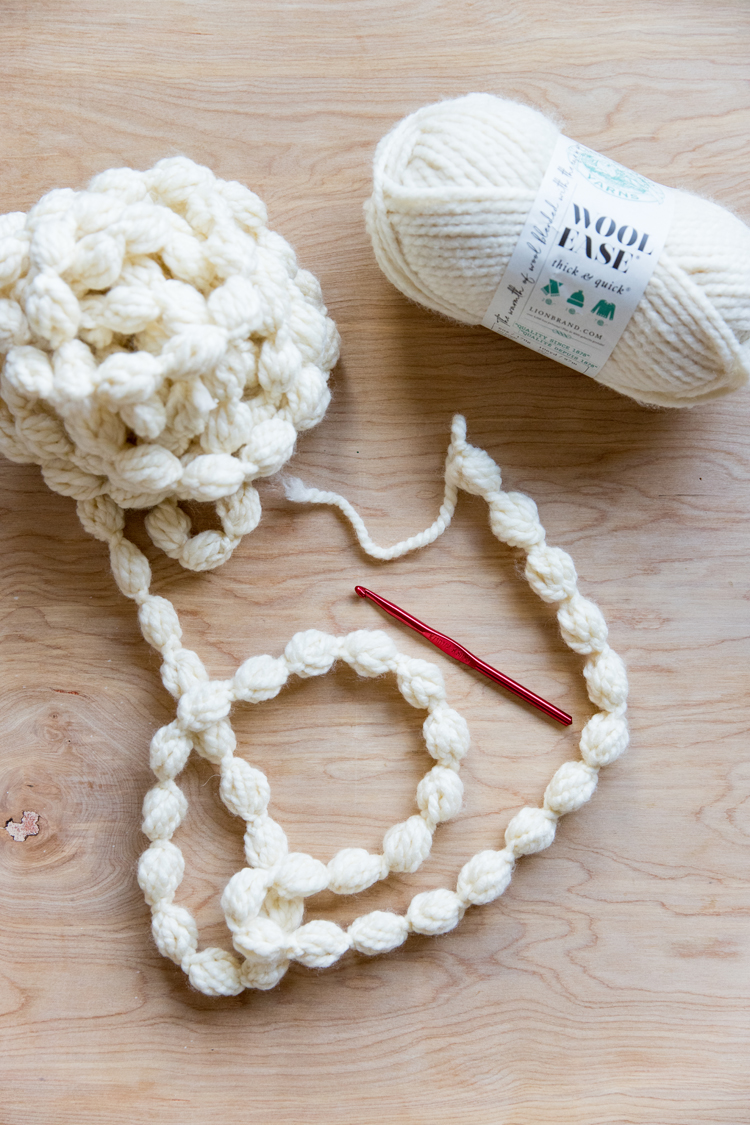 In this video I make the bubble puff stitch by yarning over. Well…if you yarn under (like my older video shows), the yarn doesn't slip off as easily, and your hand doesn't have to work as hard. Either method achieves the end result, so I suppose do what you prefer.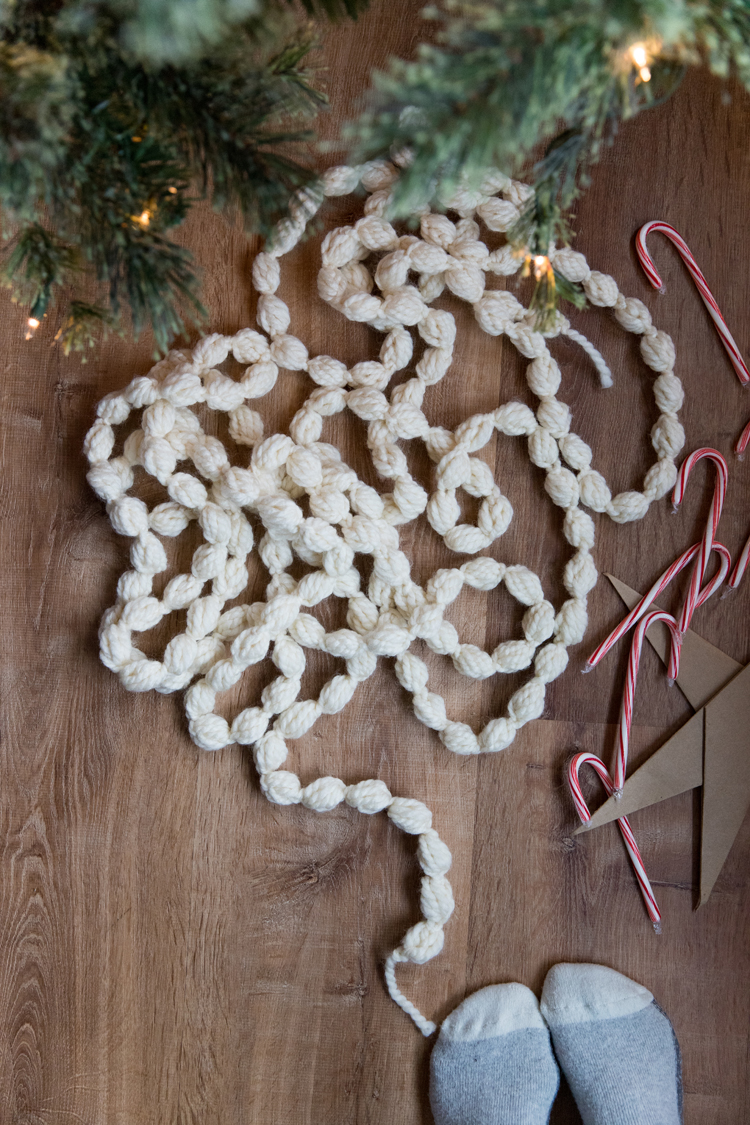 This project is also very beginner friendly. If you're brand new to crochet, you can check out my crochet basics series HERE.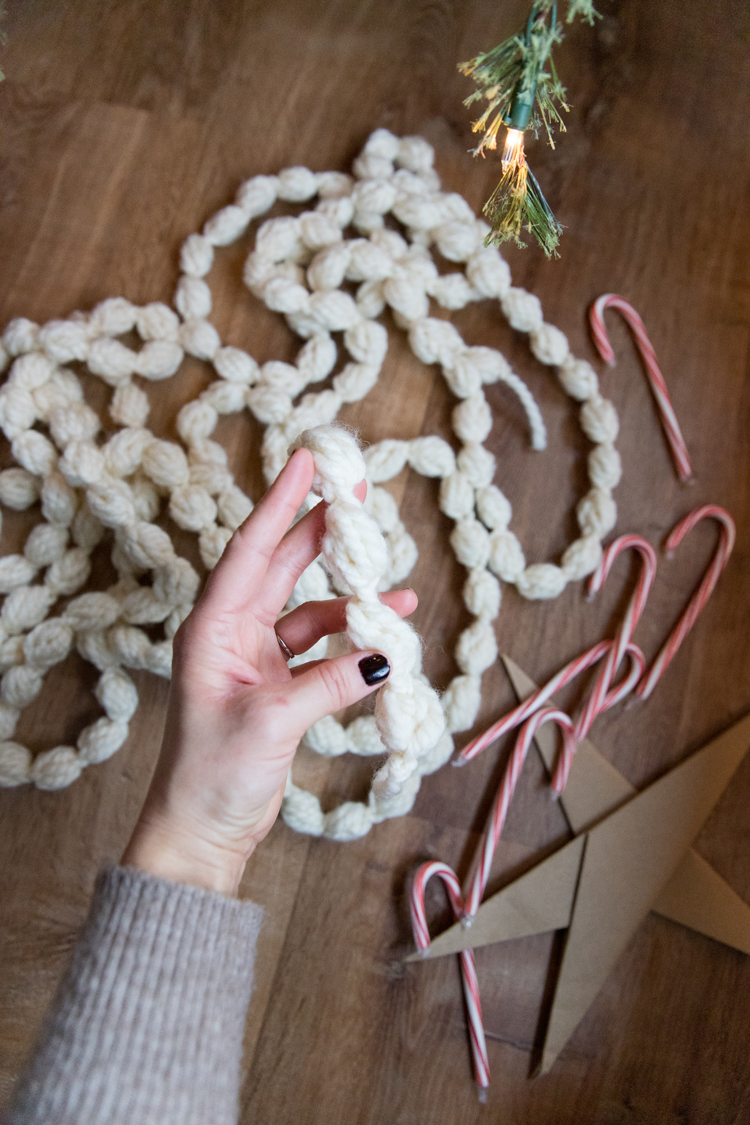 You can use any sized yarn to make a bubble puff garland, but for this one, I used a chunky, super bulky yarn that gives it a nice full, squishy look.
Materials
Super Bulky Yarn*
K or 6.50 mm hook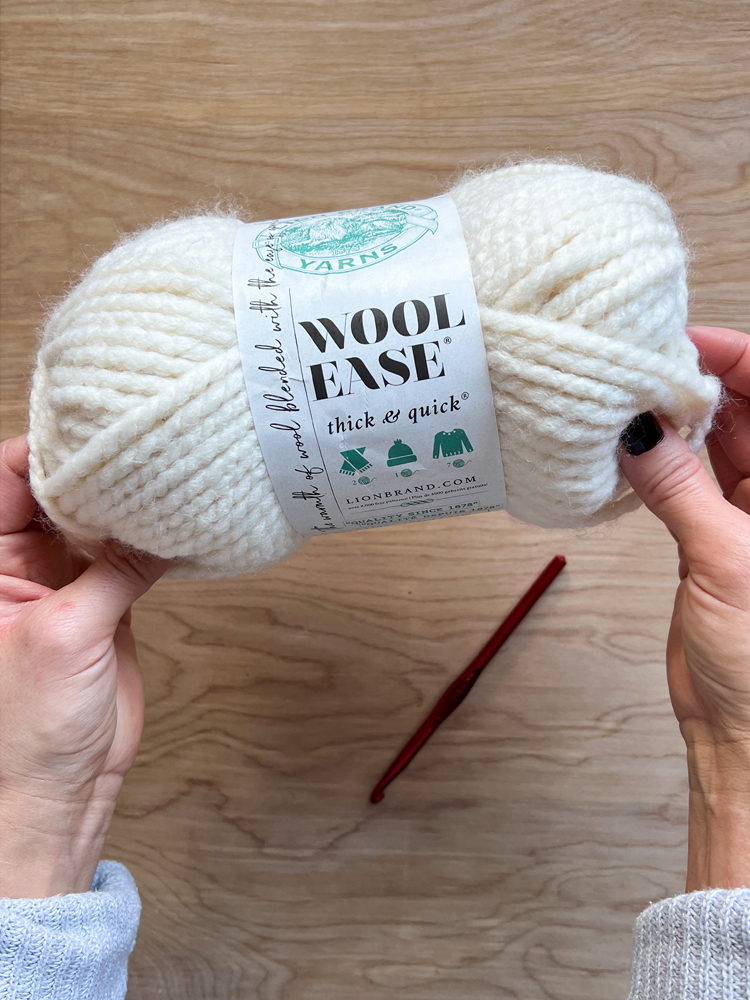 Material Notes
*I used Wool Ease Thick and Quick, category 6 or super bulky yarn from Lion Brand in the color fisherman.
*I used two 170 g/ 106 yard skeins to create enough garland to fill our 7 foot tree.
*You can use any kind of yarn, but I find that the yarns with wool in them aren't as shiny and give a more luxe feel to the garland.
Video Tutorial
This is a short tutorial I shared on instagram as well (I'm @deliacreates over there).
The video should have already popped to the side or top of your screen, but if it hasn't it should play here. Please note that the tutorial will play after the initial ads.
Written Tutorial
Note: I did not include a gauge because you don't really need one. I'm not using abbreviations either because you are only using two stitches on repeat. The best part about this project is that you can make it what and how you want it to be. Make the bubble puff stitches bigger or smaller, thinner or thicker…it's all up to you!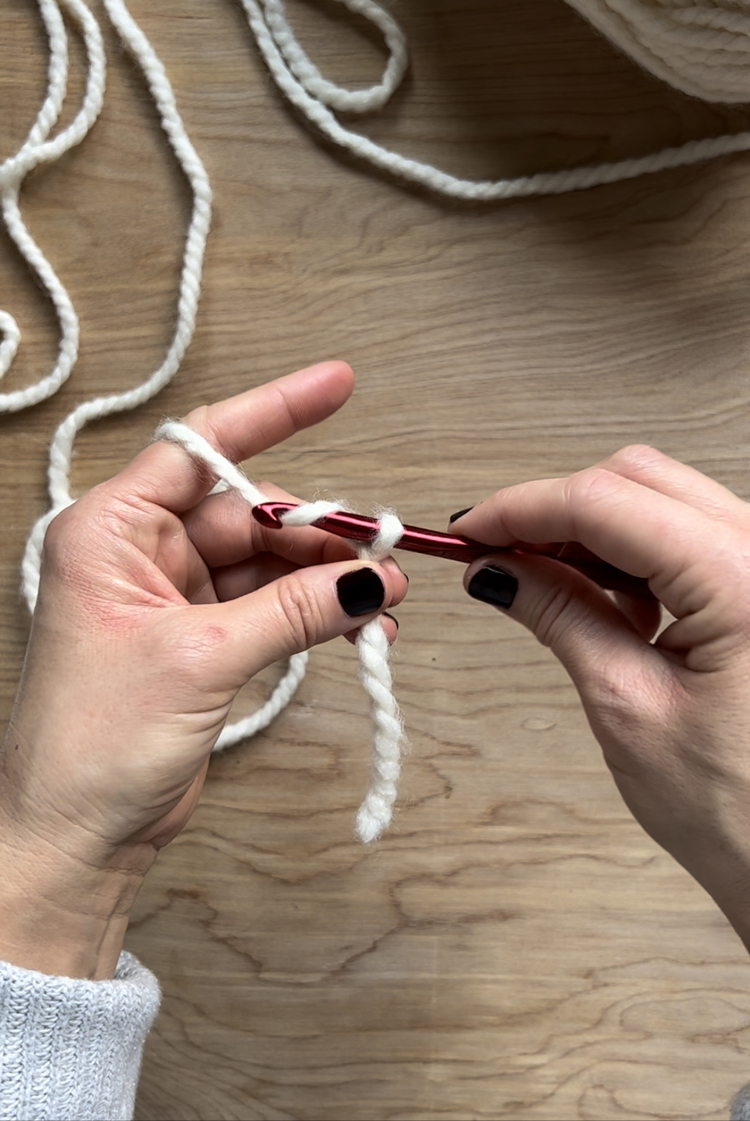 Chain 1.
Extend the size of the loop on your hook up about 1 inch. Yarn over (or under) insert your hook into the chain you just worked, yarn over, and pull up the yarn to match the first loop. Repeat this two more times for a total of three times. You should end up with 7 tall loops on your hook.
Yarn over and pull the yarn through all seven loops. Chain 1 to close the bubble stitch.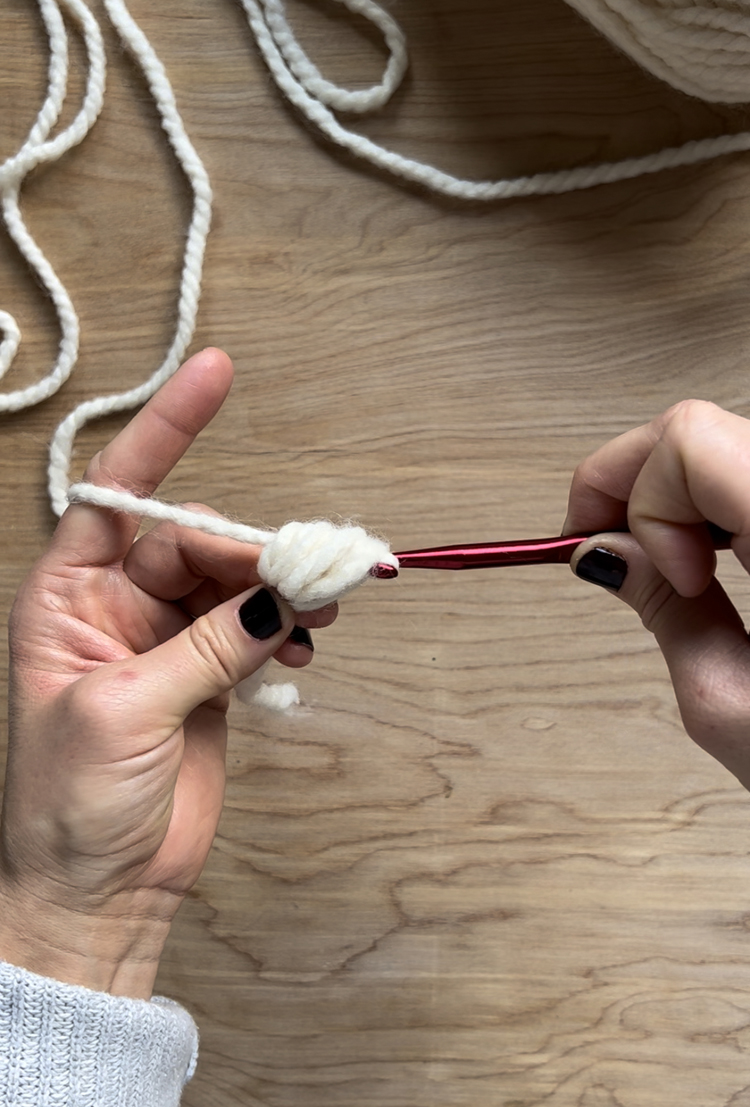 Chain 1 and repeat the process until you work your way through the entire skein of yarn and you've created a chunky bubble puff stitch garland.
Then tie off the end and trim it if needed.
That's it!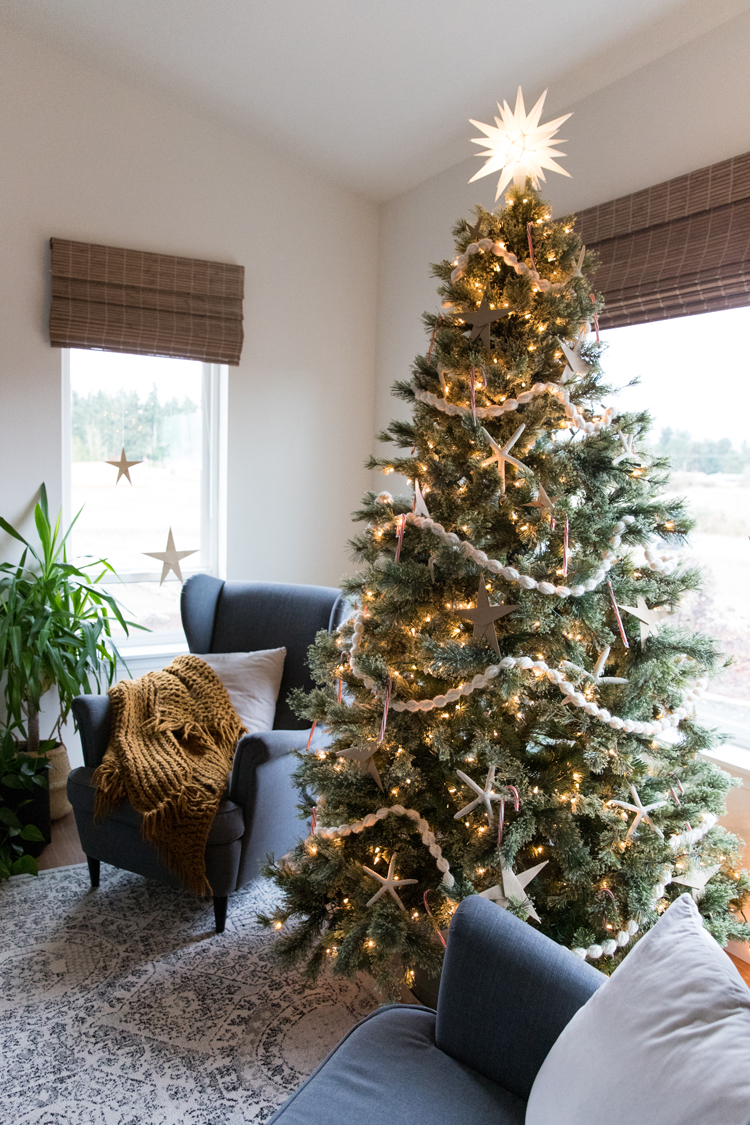 It took me about two hours complete one skein of yarn.
It's a fun project to do while you watch holiday movies and it sure beats stringing popcorn! 😉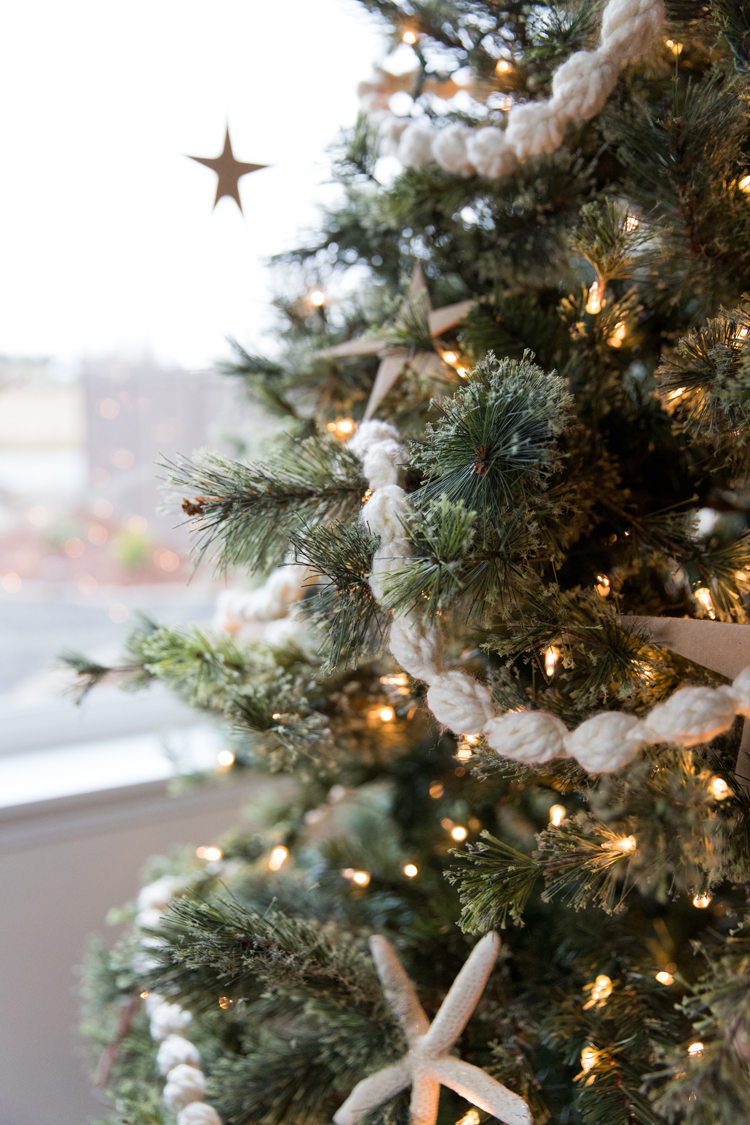 You can connect both skeins of yarn into one long garland…perhaps with this magic knot…but I like to keep the garlands separate so I can more easily hang them elsewhere for other occasions.
For more tips and a more detailed video, visit the bubble puff garland tutorial.