As someone kind of obsessed with flowers and DIY-ing them, this floral Easter basket is one of those projects where I can't believe I haven't made it already!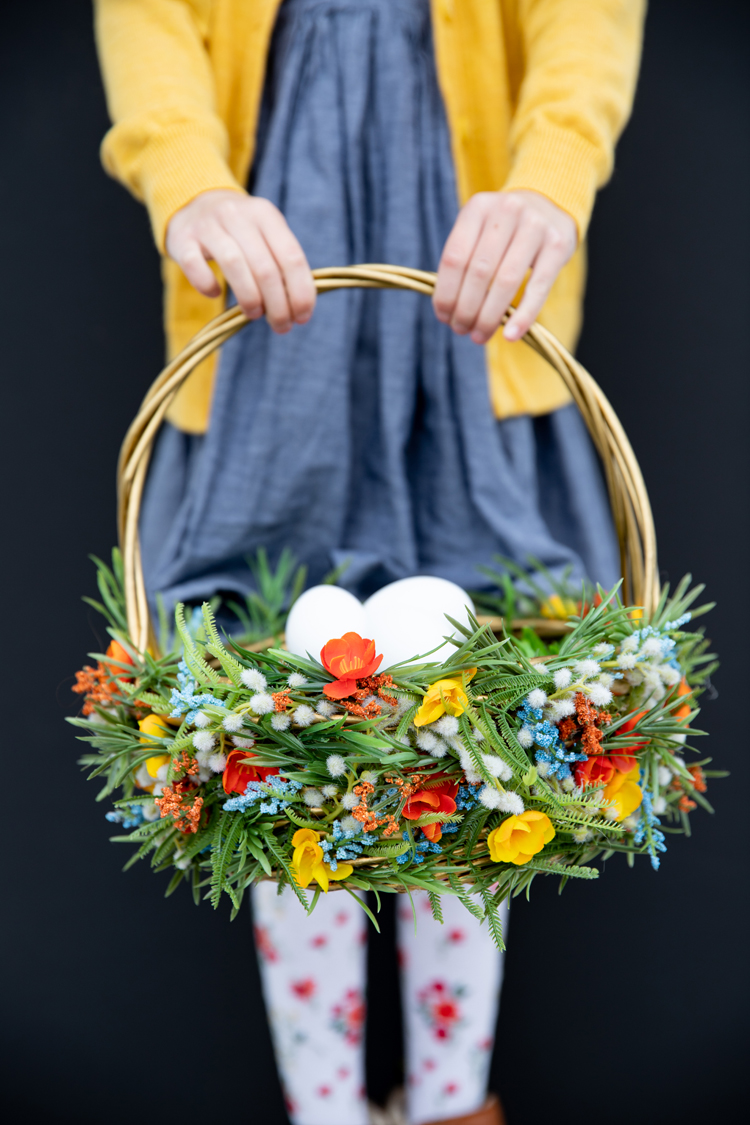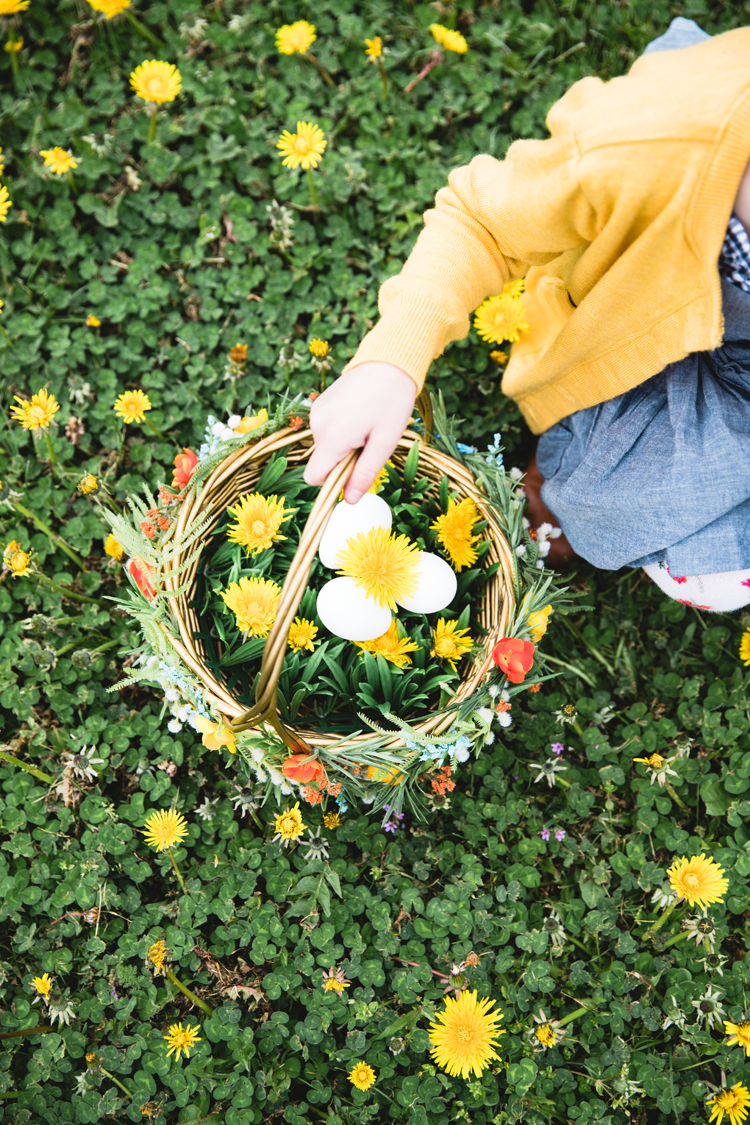 I made a similar Easter basket a few years ago, that was just greenery. This is much the same but with some colorful flowers!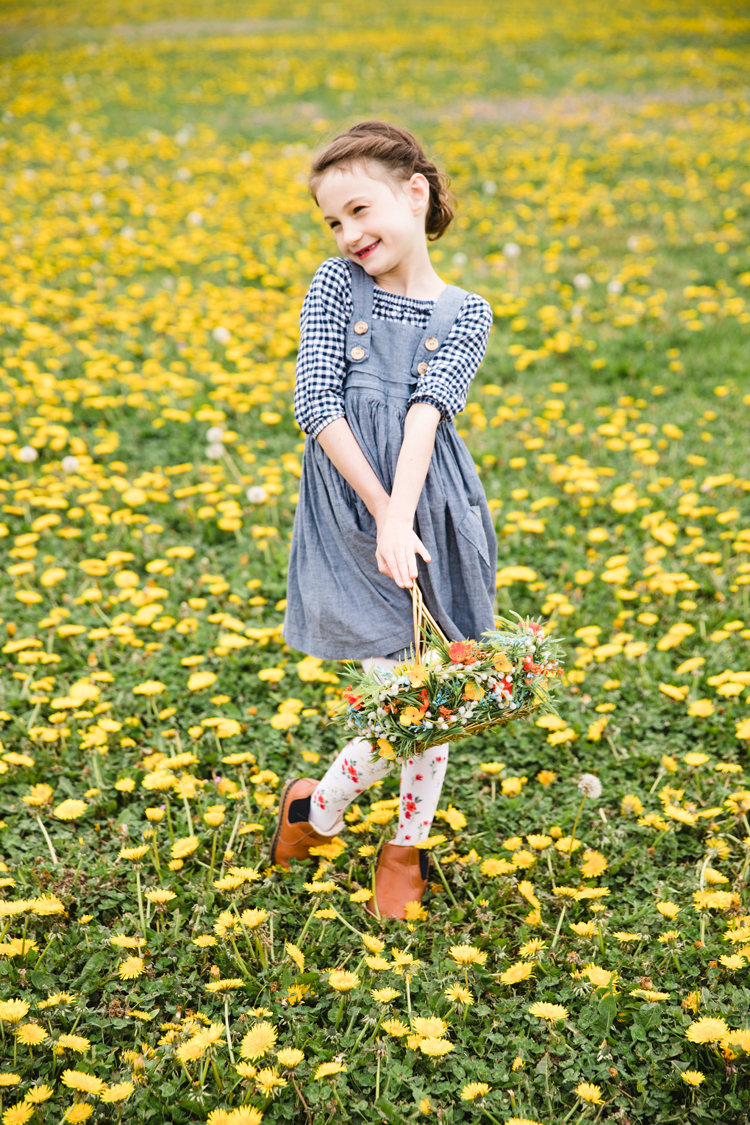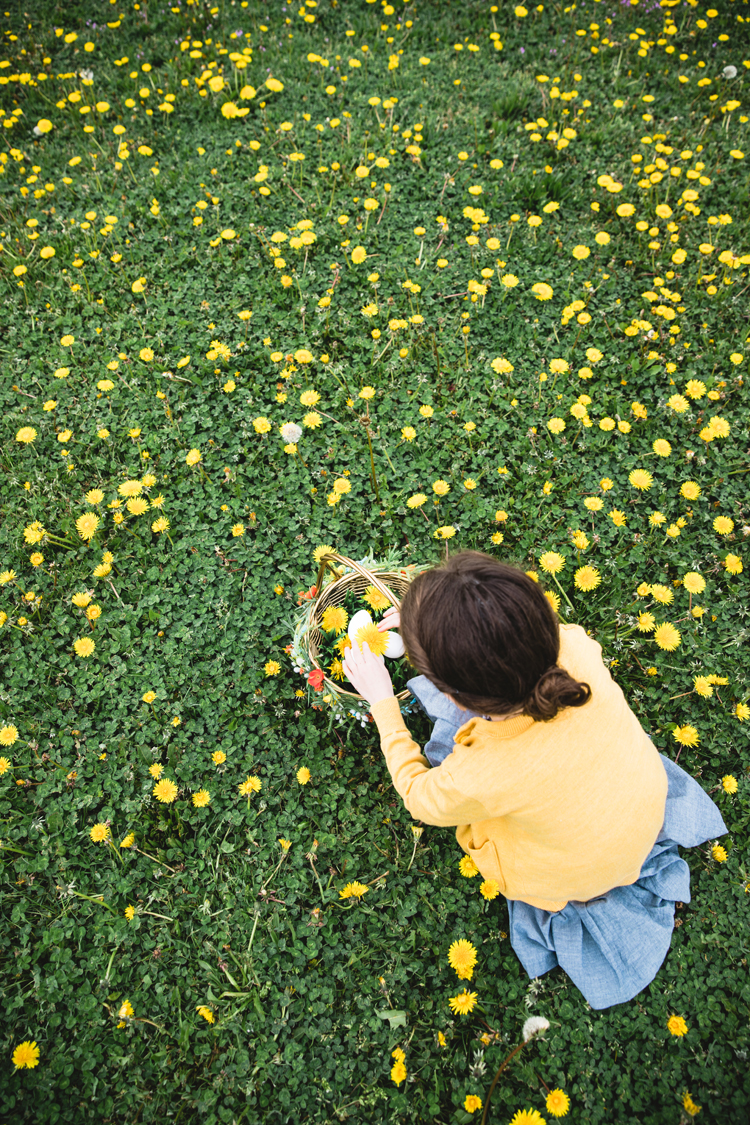 It is so simple and fast too… A great before bed craft that takes about an hour. Anyone else have before bed crafts? Just me? haha. When Nat woke up to her new floral studded basket, she was in heaven.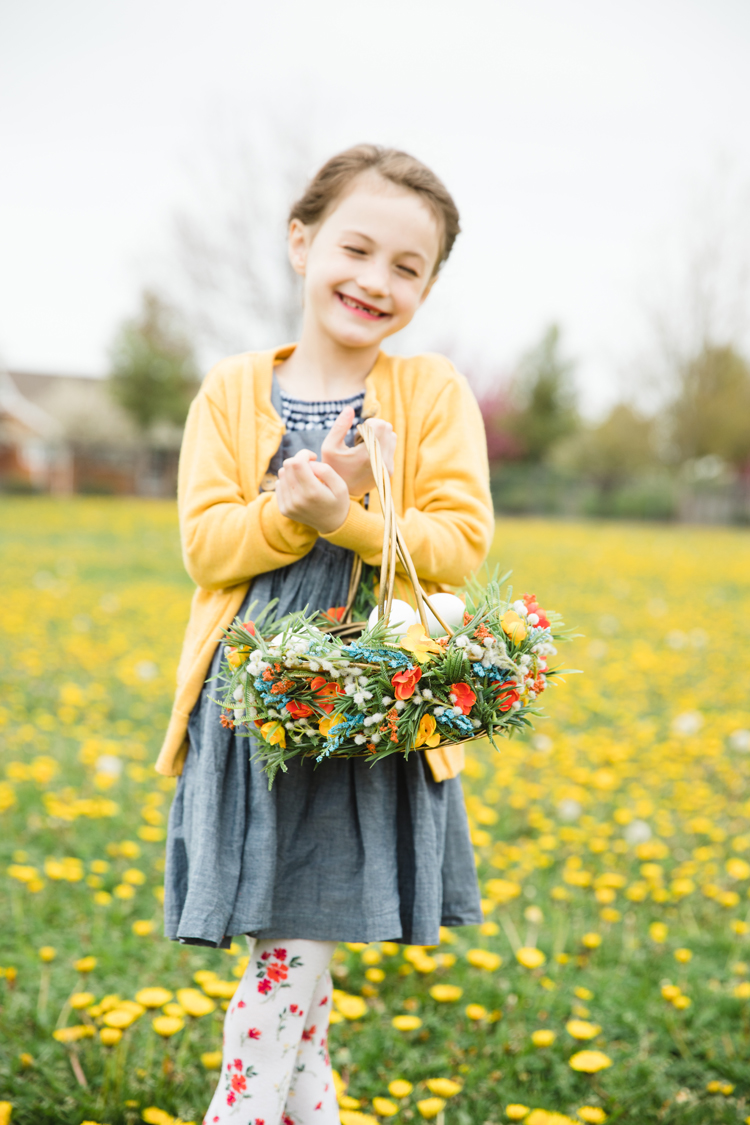 Materials
Basket*
Hot Glue and Glue Gun
Fake florals and greenery**
*I found my basket at a thrift store and then spray painted it gold. It's a great way to add a little magic and make flawed baskets look new again!
**My basket is medium sized (about 10 inches in diameter) and I used three mid-size bundles of florals. Remember that the greenery is just as important as the flowers. You will need greenery as filler and it can save money to choose your floral bunches just as much for their blooms as for their leaves.
Tutorial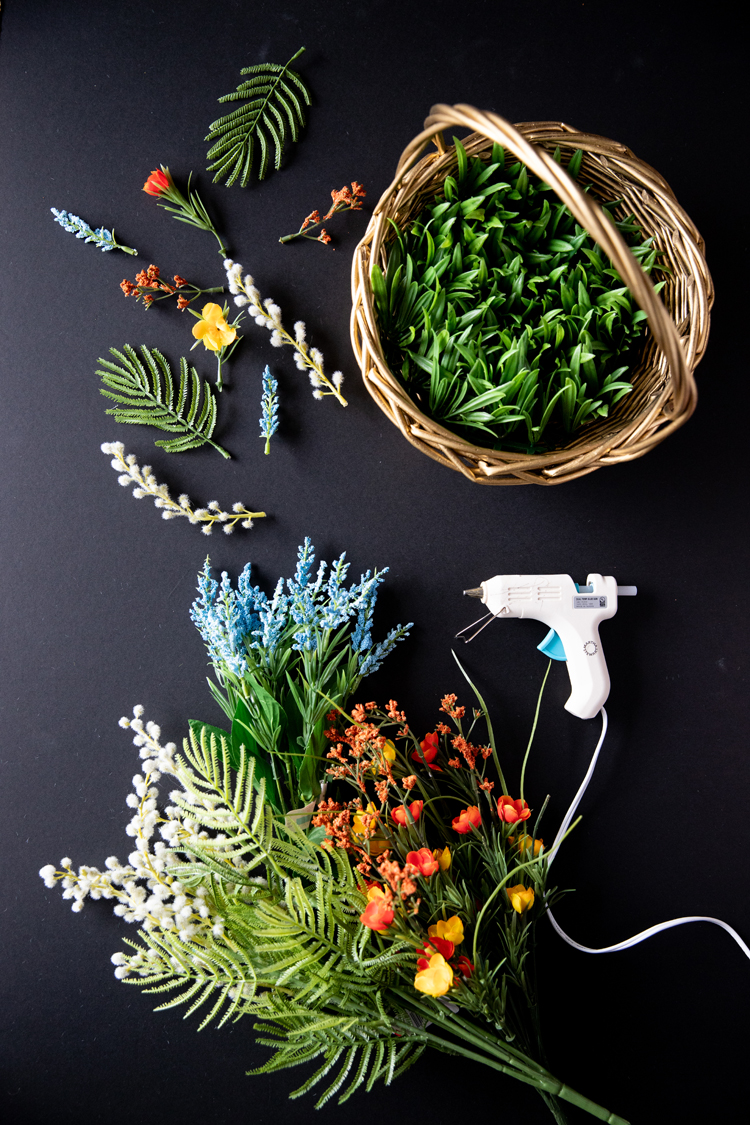 Pull all the flowers and leaves off their main stems. You may need to trim the connector ends as well so that they tuck into the gaps in the basket better.
Starting with the biggest pieces of greenery, space them out on the basket and glue them in place, varying the direction of the leaves and tucking in the stem ends where possible for more secure placement. Don't over think this part. You're just creating a skeleton of greenery to build upon.
Add the biggest flowers. You want to make sure that they aren't too close together or placed too symmetrically. In my case, I treated the white flower sprigs as my "biggest flowers."
Then fill in rest with other blooms and leaves. Use hot glue to secure everything.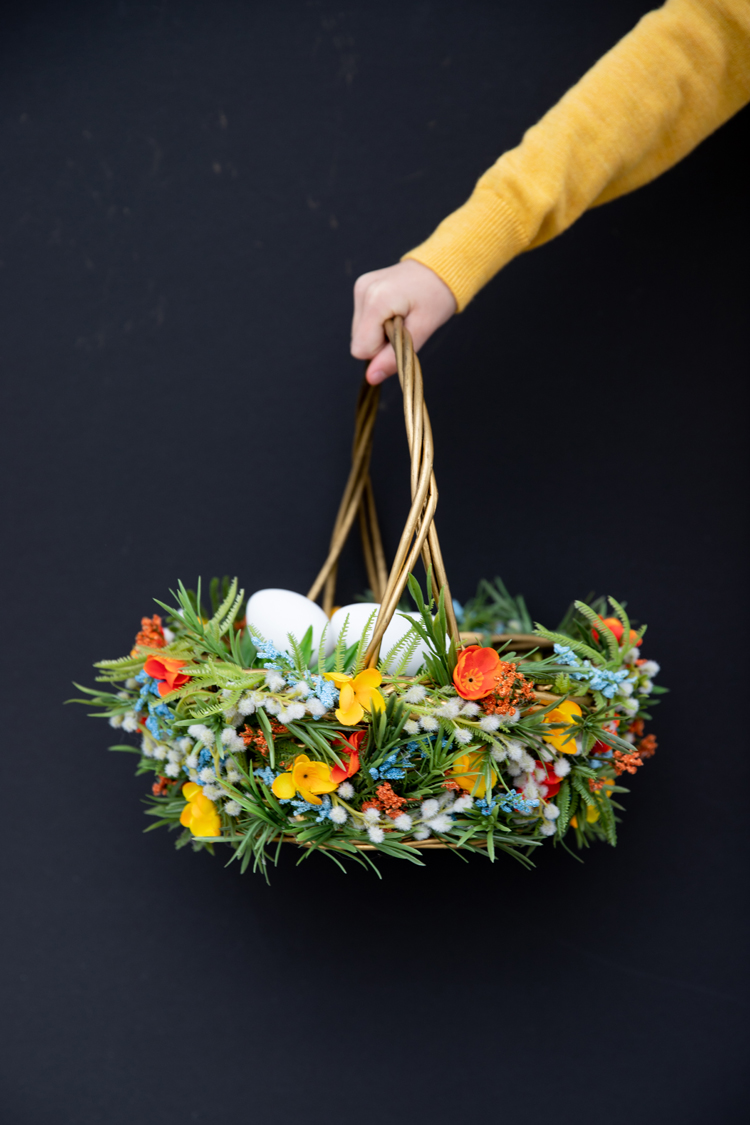 We took her Easter basket for a spin in a field full of dandelions and joked that instead of an Easter egg hunt it became more of a basket hunt. Ha!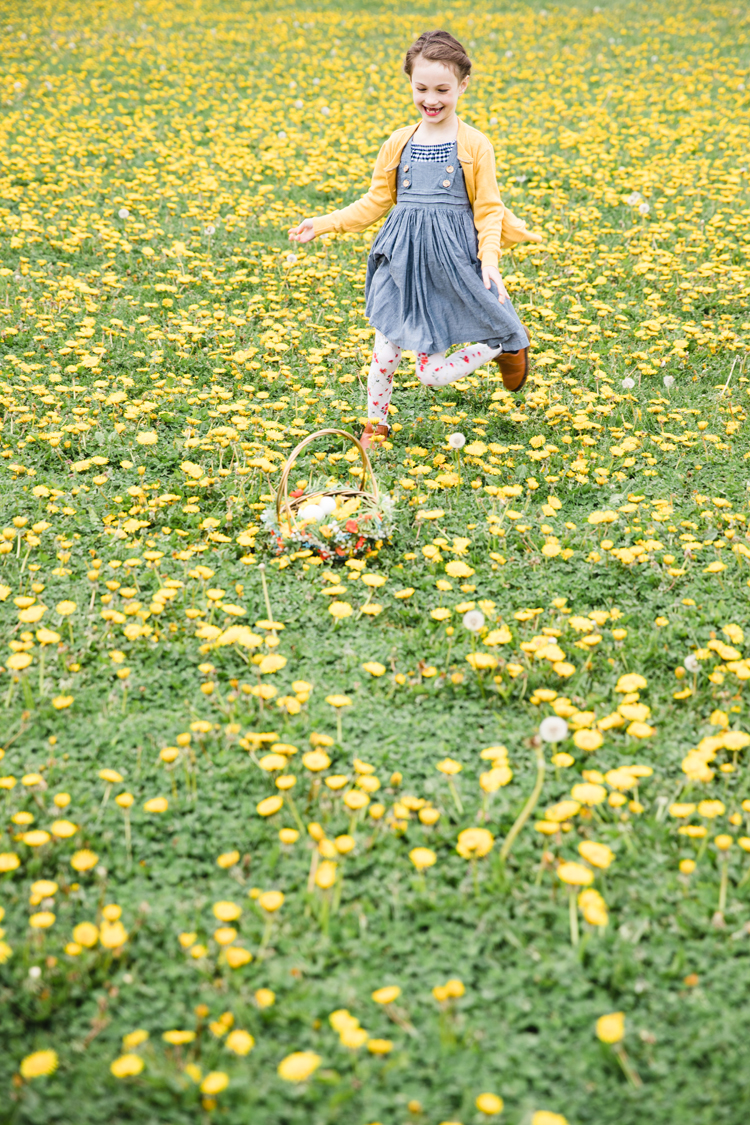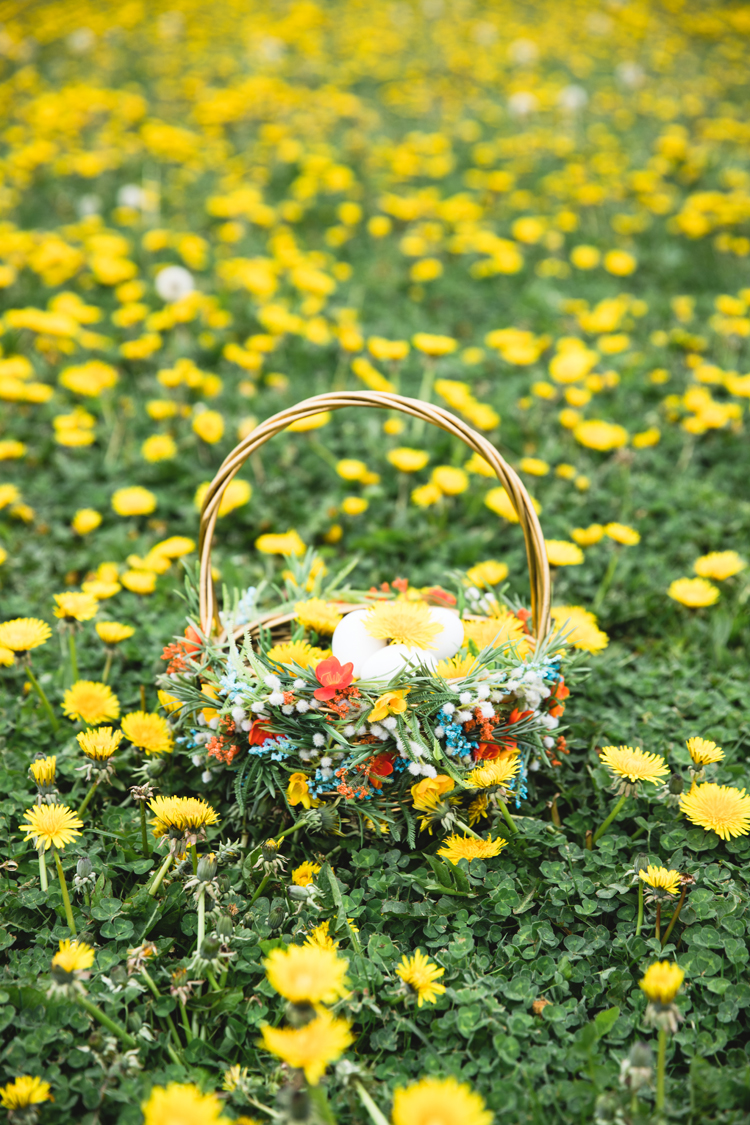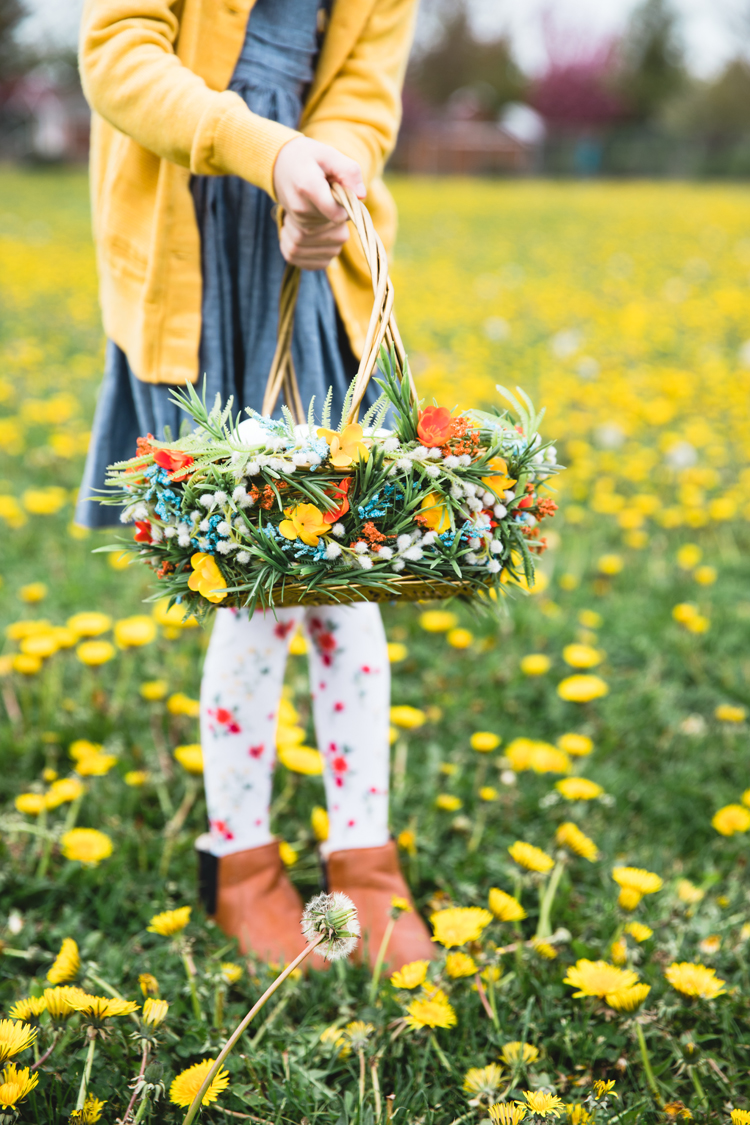 Sources: Dress is the D'Anjou pattern and the cardigan is my Caraway Cardigan pattern, both from the Project Run and Play Farmer's Market Capsule Collection.