One of the fastest ways to my daughter's girly girl heart, is to make her jewelry. She loves necklaces!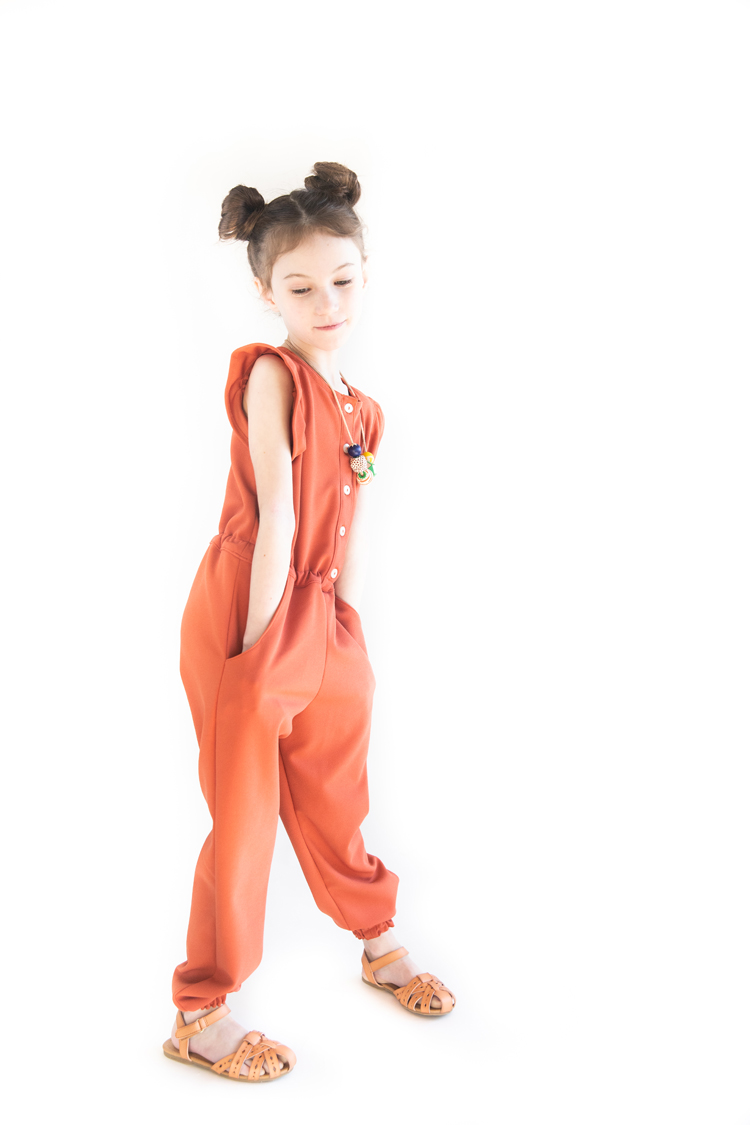 In honor of the Project Farmer's Market Collection for Project Run and Play, I made this cute fruit inspired wood bead necklace.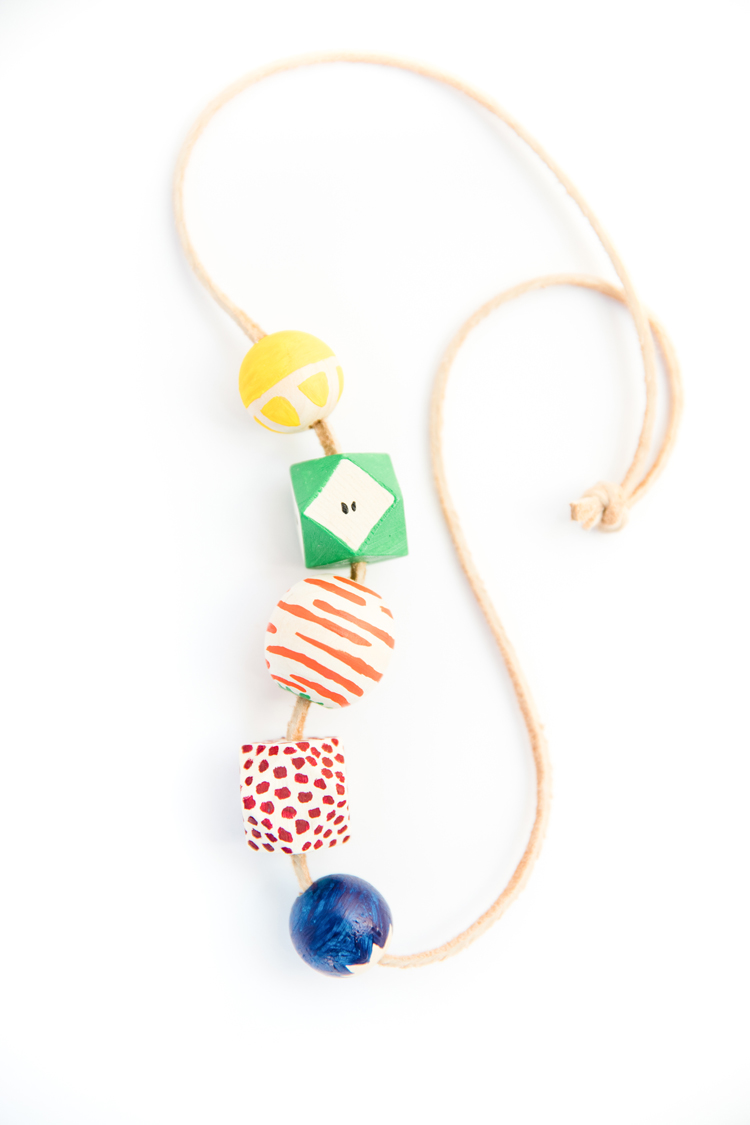 The beads are bright and colorful but still let the characteristics of the wood shine through. I wanted them to be recognizable but not tooo literal.
The apples have little two little seeds and a green peel. The raspberry is a dotted pattern. The blueberry is all blue except for the wood leaves. The lemon bead's top looks like a slice. For the carrot, I highlighted the root vegetable's wrinkles.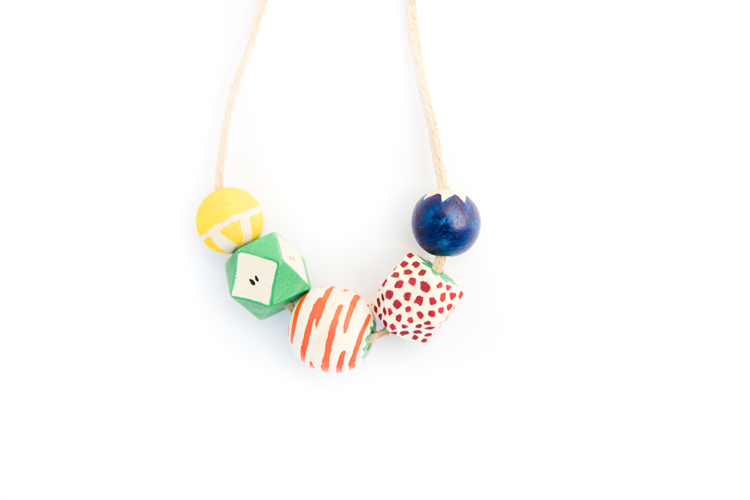 The supplies are easy to find at most craft stores. I bought these geometric beads from an Etsy store years ago, but I have since found them at Michaels and Jo-Ann. Add some leather cording and acrylic paint and you're all set!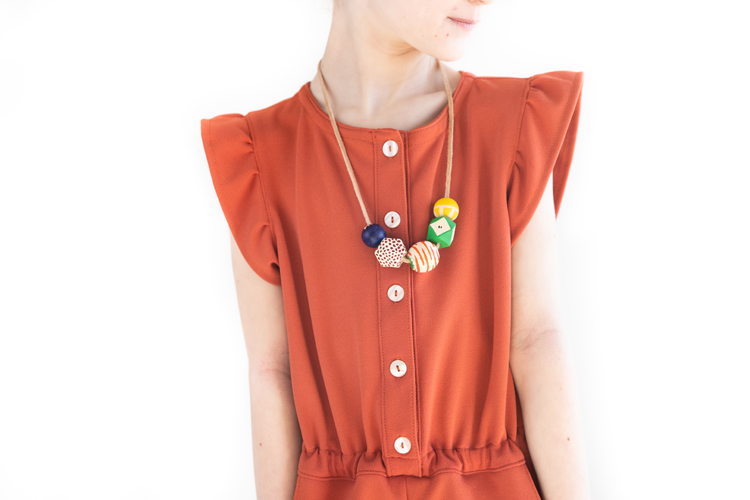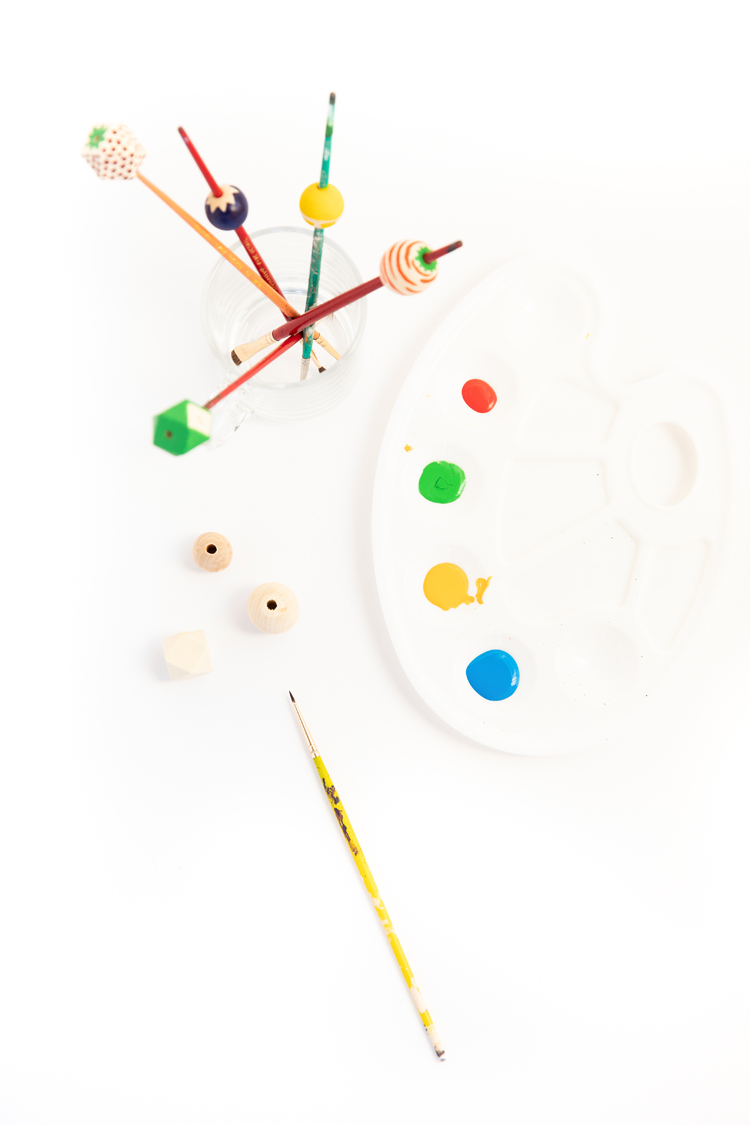 MATERIALS
wooden beads
acrylic paint (craft paint works great, fine art acrylic paint is even better)
fine tipped paint brushes
leather cording or similar cording substitutes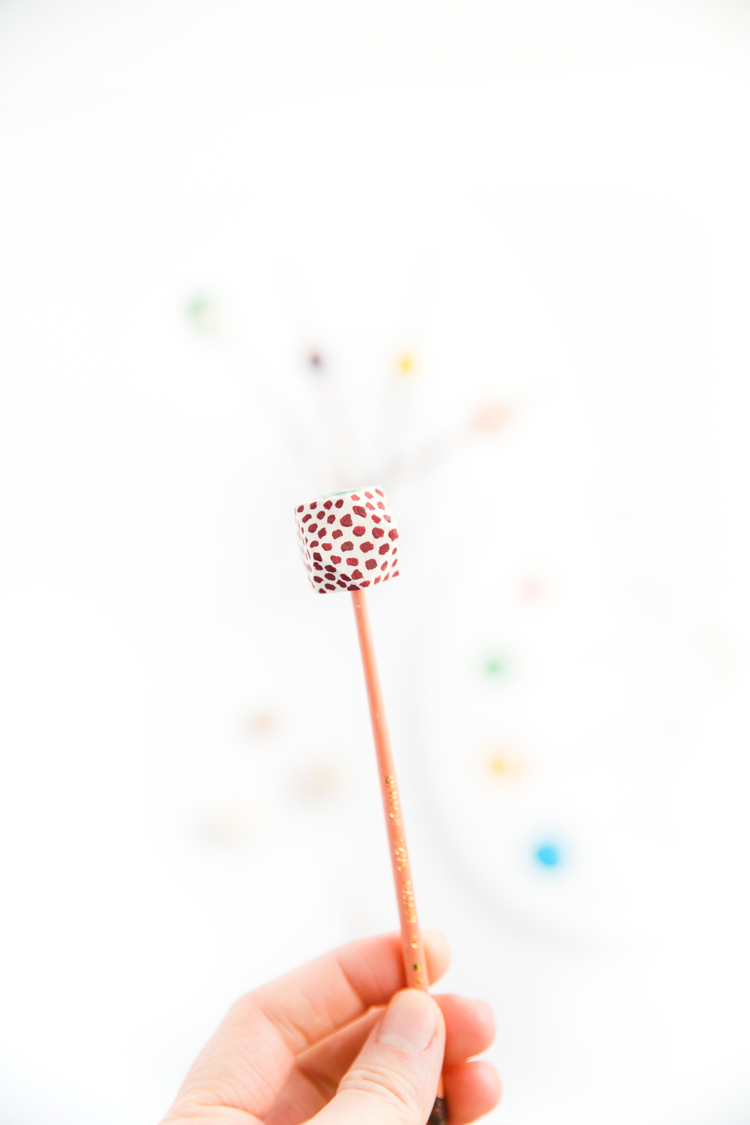 TUTORIAL
Using a fine tipped paint brush, paint on your designs. Slide the bead over the end of another paint brush so that you can reach all sides of the bead without causing smudges.
Set the beads, still on the ends of the brushes, in a cup to dry.
String them on the leather cording. It helps to tape the end beforehand to make threading the beads easier. The leather doesn't really fray, but because it's flexible, it doesn't thread well.
Tie with a double knot, or if you are making the necklace for a younger child, try this toddler safe method for tying the ends of the necklace I shared when my daughter was younger. It requires no special hardware and really works!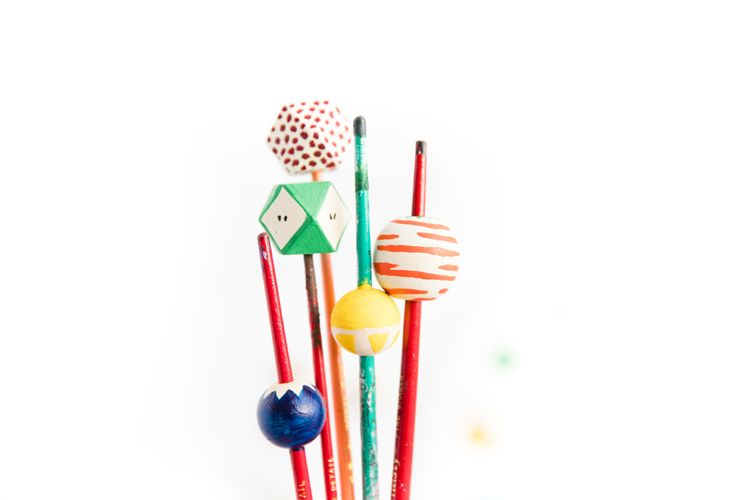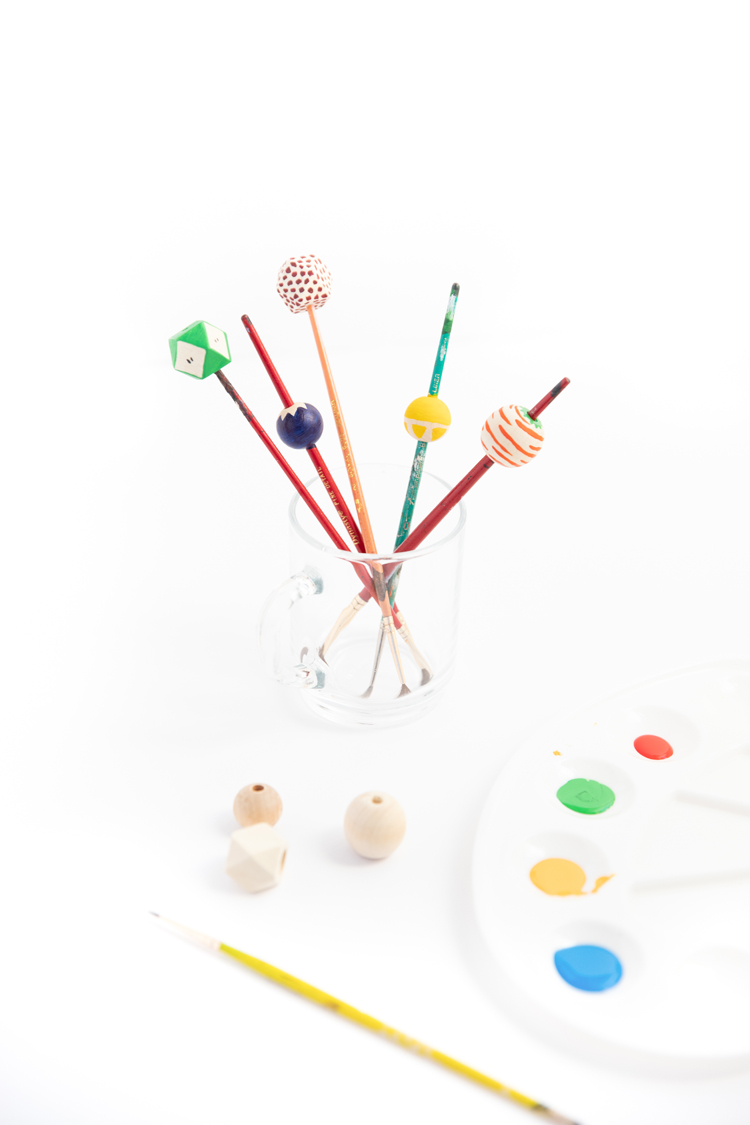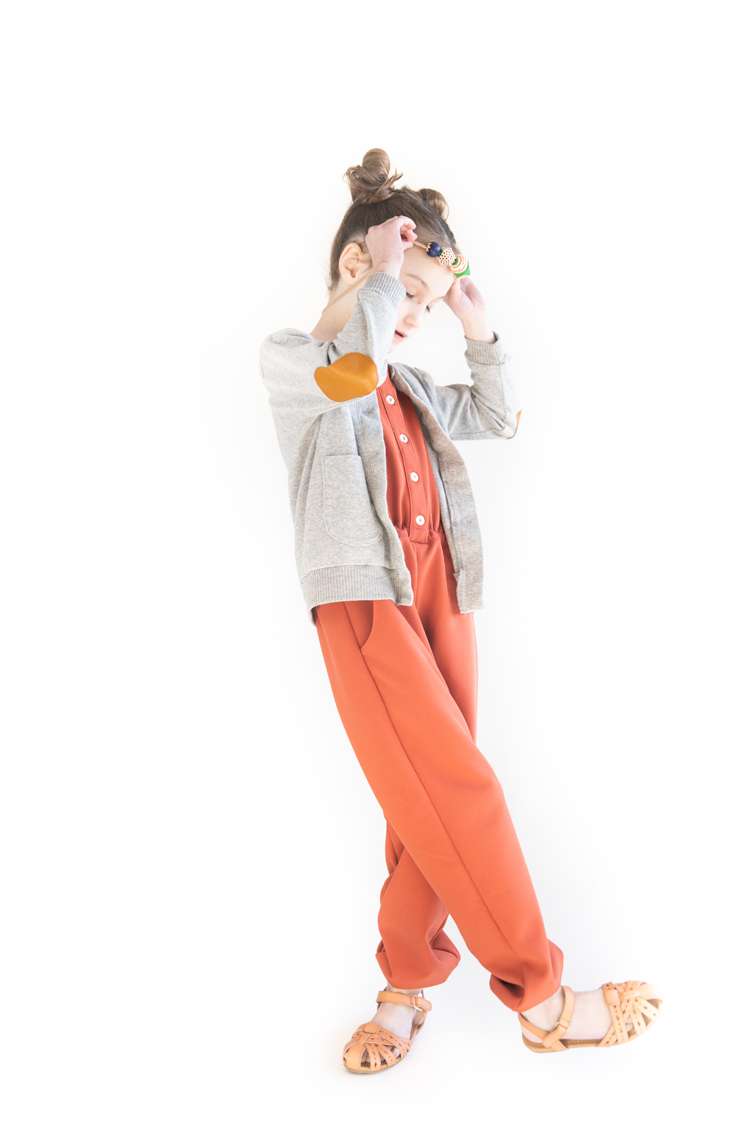 Easy peasy! Now, you have a necklace perfect for spring or a trip to the market.
Speaking of…if you haven't checked out the Project Farmer's Market collection at Project Run and Play, it's a must see and a must sew! 😉