A question I often get is where do I buy leather and faux leather.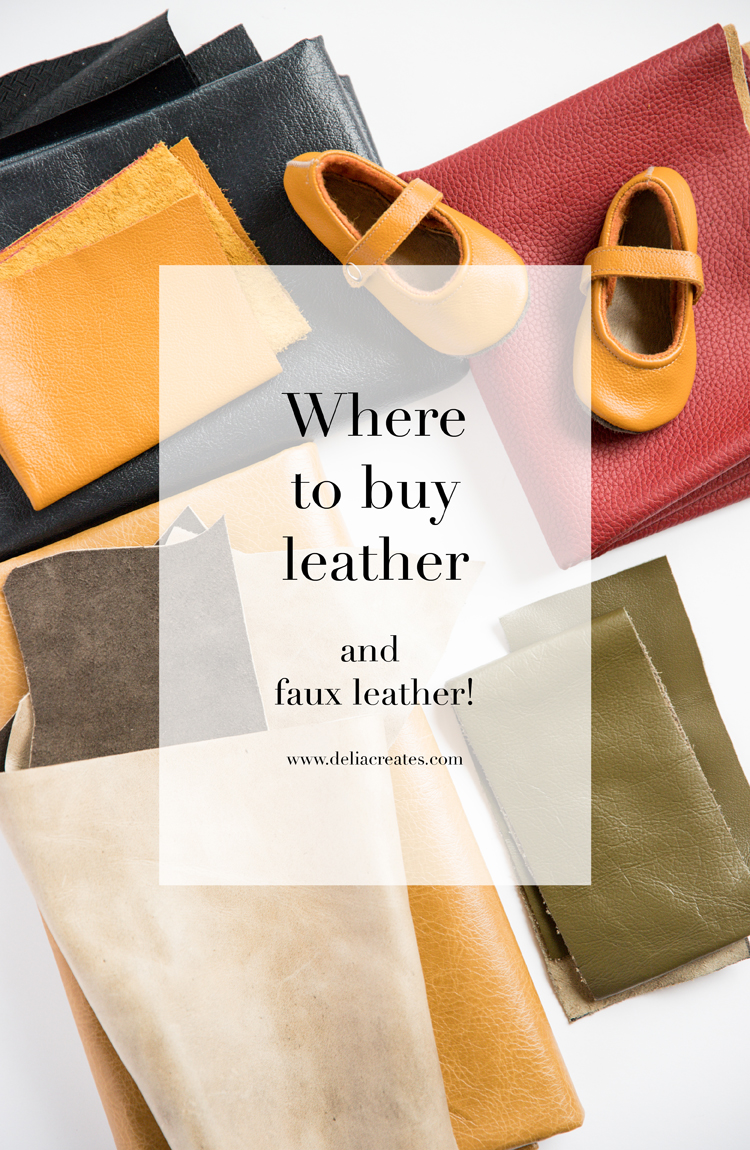 If you search for "leather" on my site, you can see it's one of my favorite materials to work with. I also just released a new baby shoe pattern which calls for leather and faux leather, so I thought I'd share some tips and tricks on where I shop to buy my materials.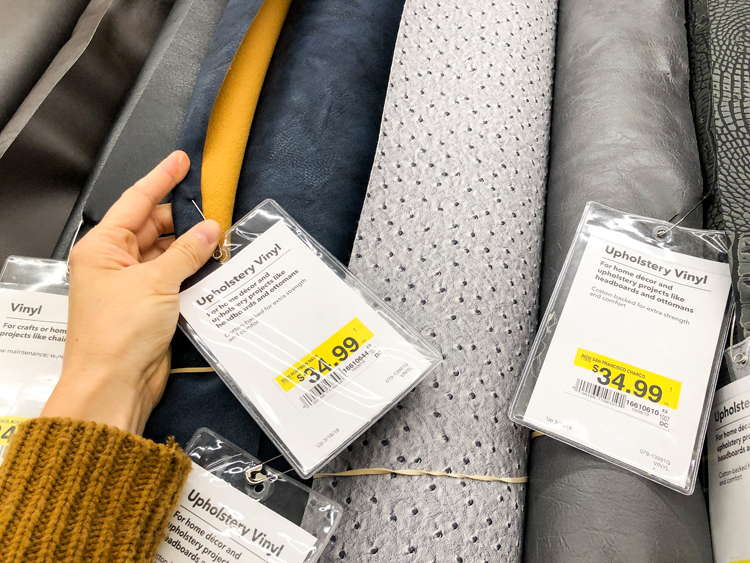 THRIFT STORE
Hands down, my favorite place to look for leather is the thrift store or garage sales. It's amazing the kinds of raw material people are practically giving away because it comes in the form of an old purse or jacket. You can find finishes and colors that you can't source anywhere else. If your project calls for small scraps of leather like my baby shoe pattern, then all you need is a medium to large purse and you've got material to make something one of a kind.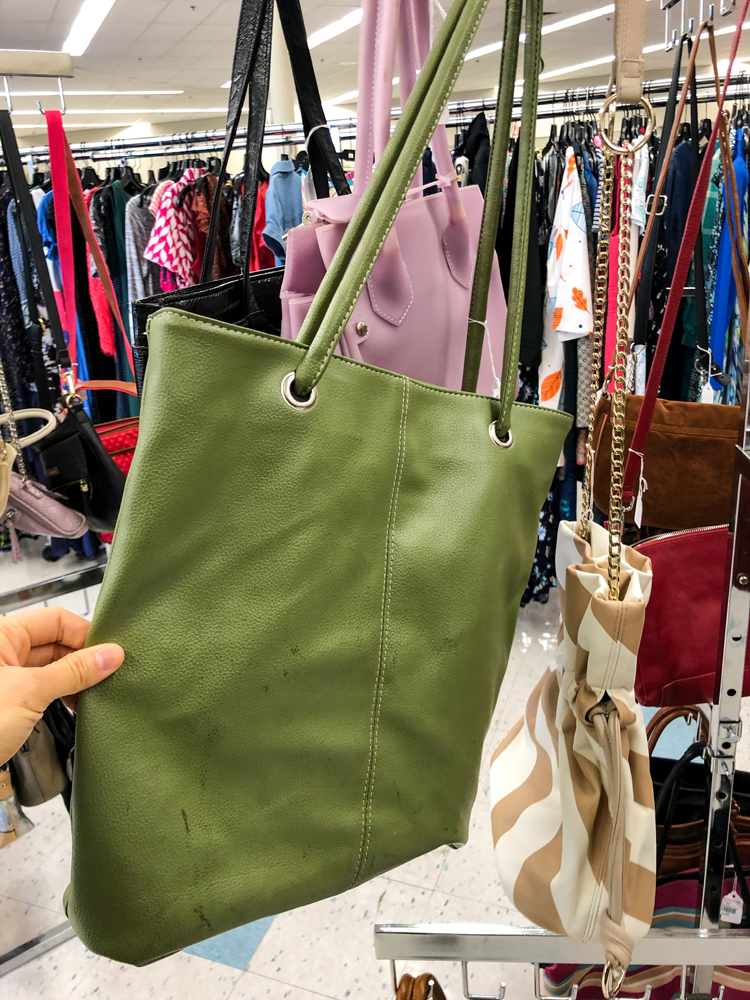 This one needs a little cleaning, but is a great choice to use as a raw material.
CRAFT STORE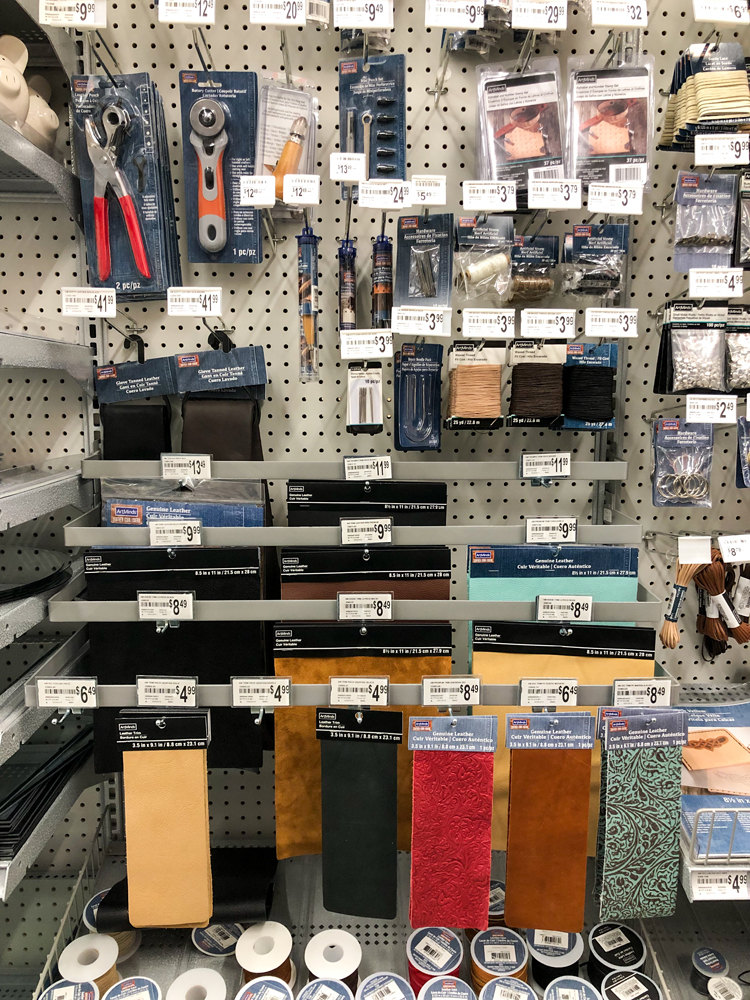 Most craft stores sell leather too! It is usually tucked in the back of the store, so you have to search for it, but Michael's, Jo-Ann, and Hobby Lobby all have leather sections. These pictures are from Michael's.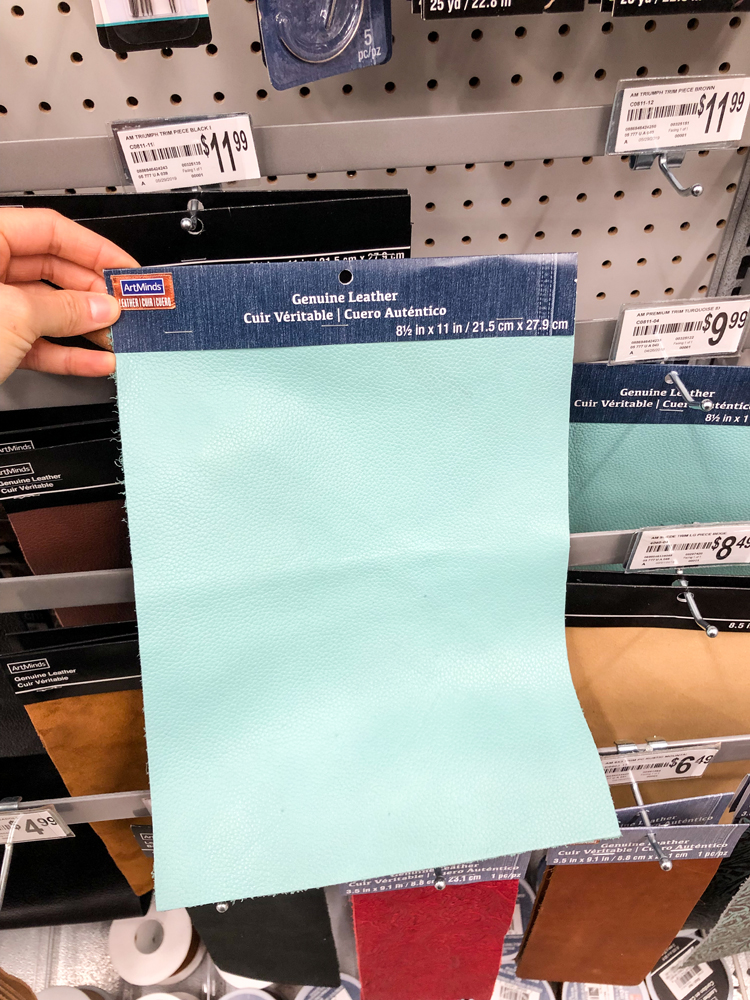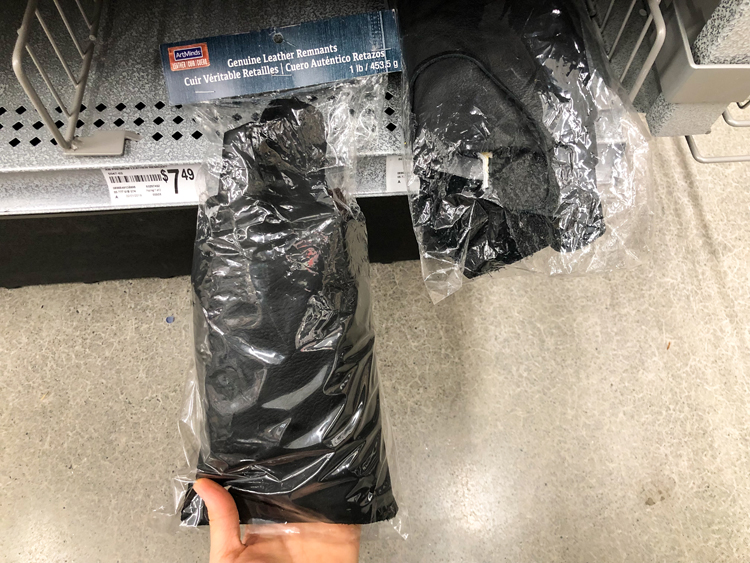 They have leather working tools, tooling leather, and sheets of dyed leather that are great for sewing. You can use a coupon to help make it more affordable, or take a look at their scrap bags. Sometimes they have nice quality scraps large enough to make a few pairs of shoes. I personally like to buy their sheets of tooling leather, their scrap bags, and I like to use their leather straps for bag handles, like with this rag rug bag , this overnight bag, and this crocheted tote.
ONLINE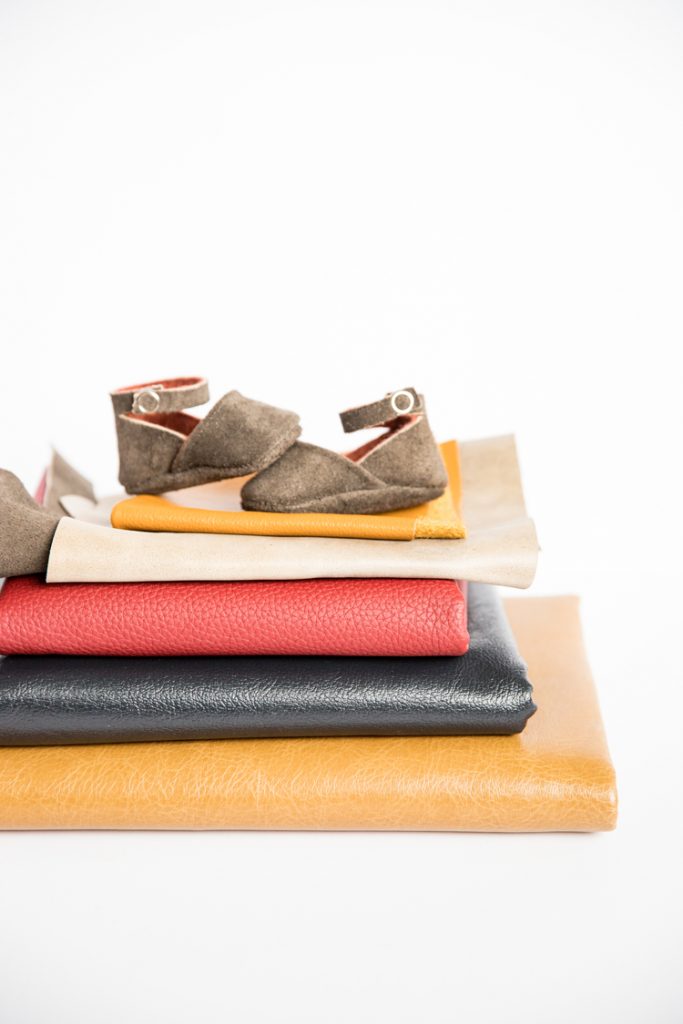 Tandy Leather and The Leather Hide Store are amazing resources if you are looking for genuine leather. They are the priciest option, but if you plan on making a lot of baby shoes or leather projects, then investing in a hide is very much worth it; not only for quality but as with most bulk shopping, it does come out to be more cost effective if you plan on using that much anyway.
If you are lucky enough to live close to a physical Tandy Leather location, they also have scrap bins that are fun to rummage through. After all, you only need scraps for a pair of baby shoes (have I mentioned these enough yet 😉 ha!), leather labels, or cord wraps.
If you want to see other projects I've made using leather from The Leather Hide Store, including a chair cover (!), click HERE.
Jo-Ann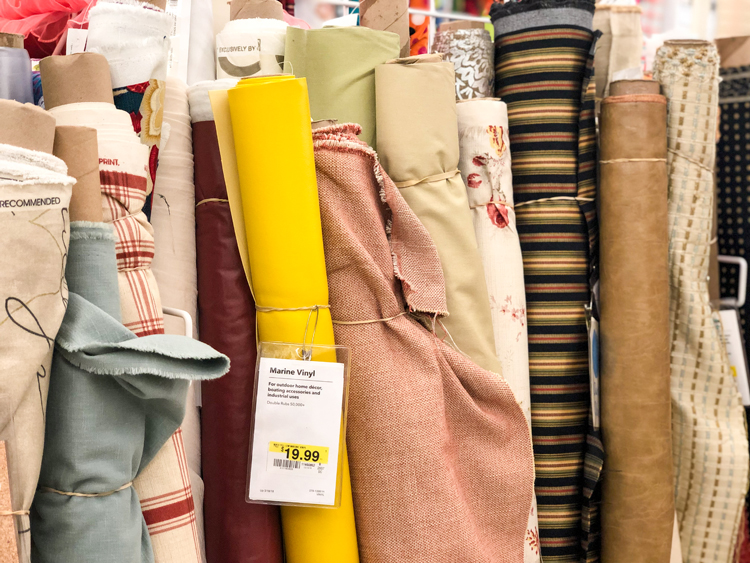 I know I mentioned Jo-Ann in the craft store section, but its faux leather offerings deserve a dedicated mention. Their marine vinyl cuts like butter and is comparatively easy to sew. You can go with bright vinyl colors or for some of their more realistic leather knock offs that imitate ostrich, alligator, and genuine leather.
As you can see in this picture. Their pleathers are actually pretty decent dupes.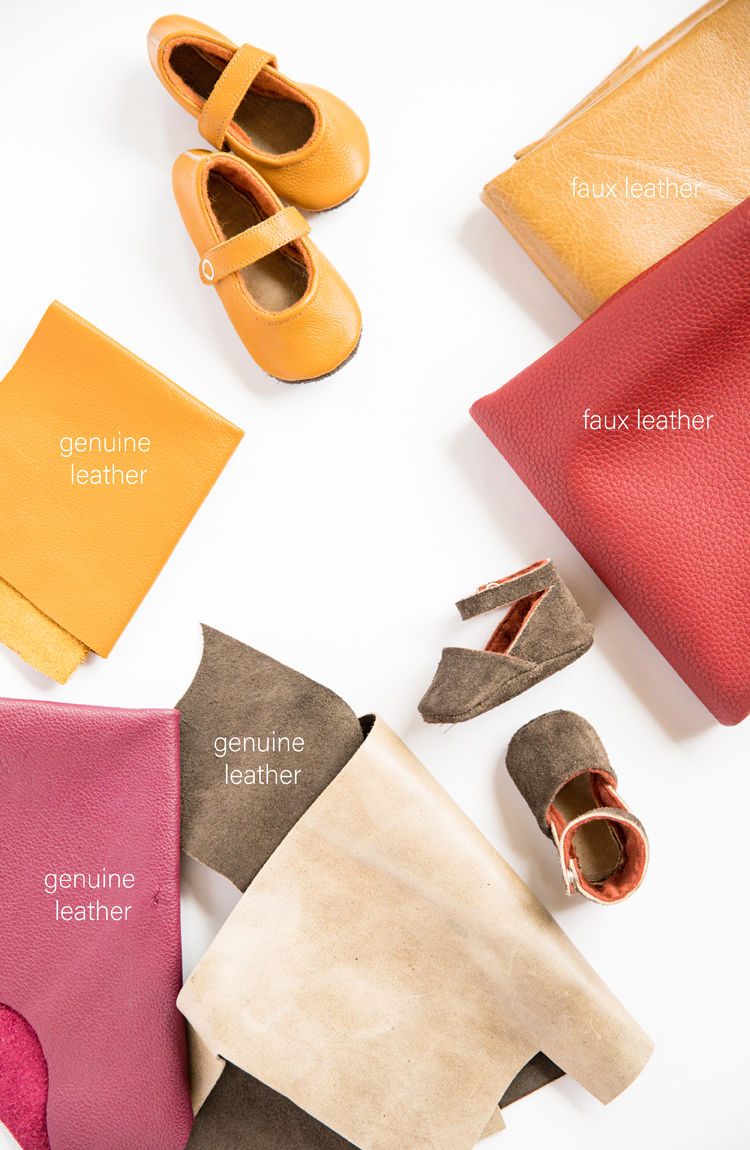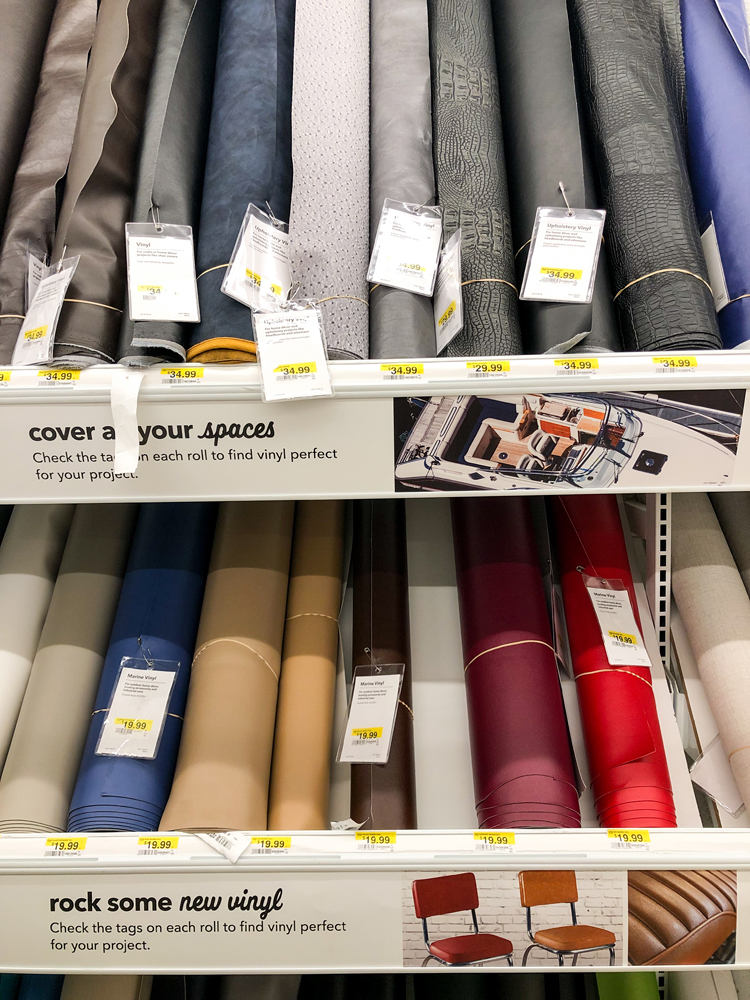 The price per yard seems really high, but for most of my projects you only need 1/8-1/4 a yard. Throw in a coupon and it's actually really affordable.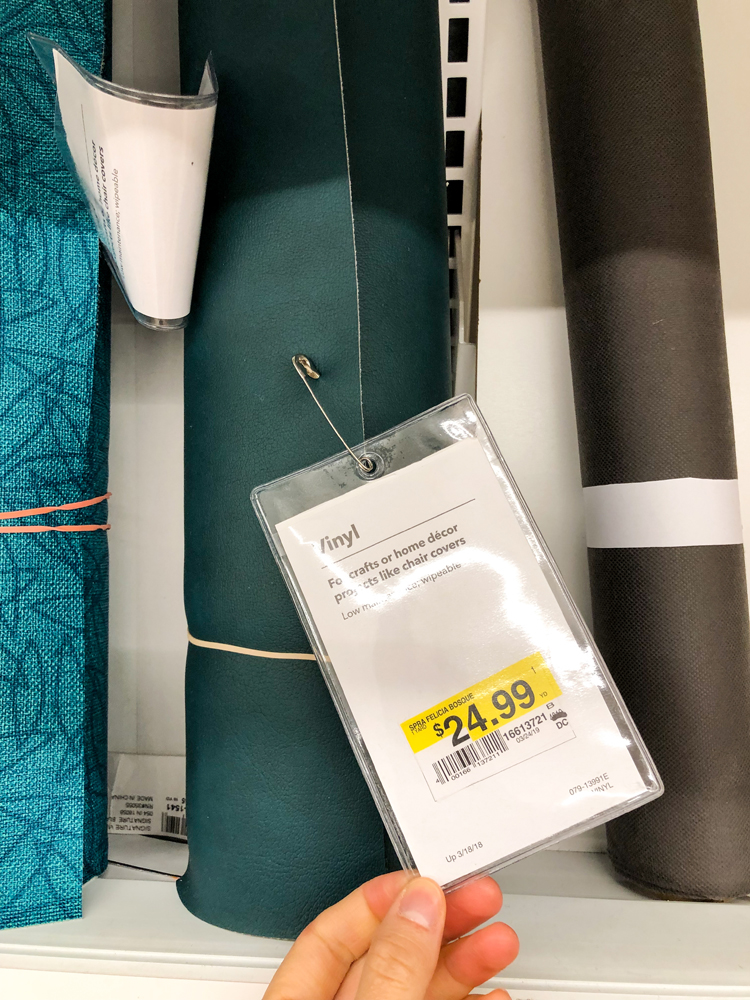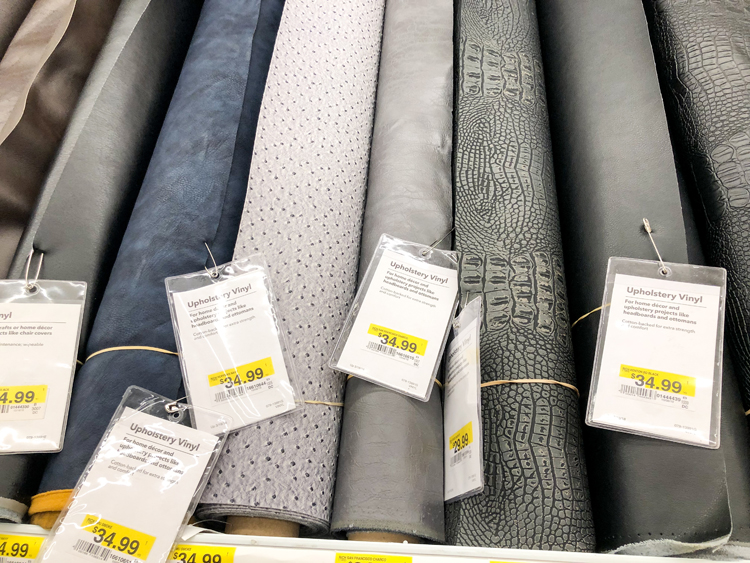 They are most often stocked in the very back of the store or fabric section and are stored on long cardboard rolls.
These are my go to places for sourcing leather. If you have more suggestions I would love to hear about them in the comments!