Sometimes I make something for Natalie and I instantly wish I had made it me sized.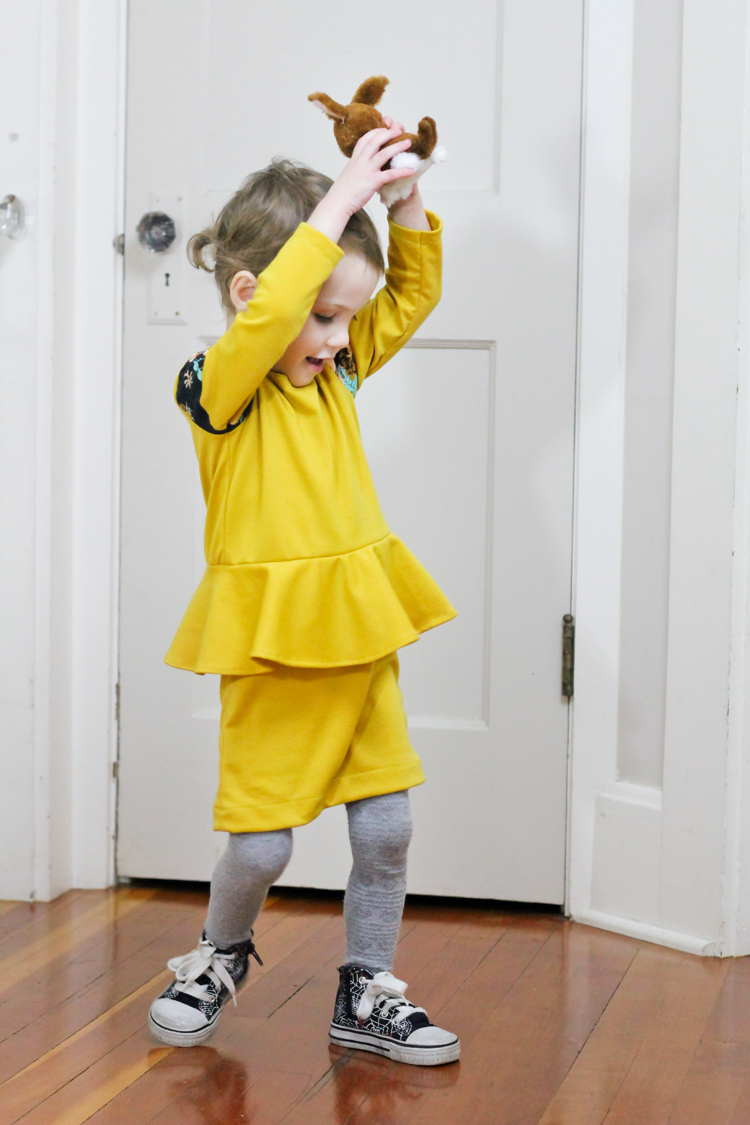 I don't think I could rock yellow quite like Natalie can. But in gray. I would be allll over that.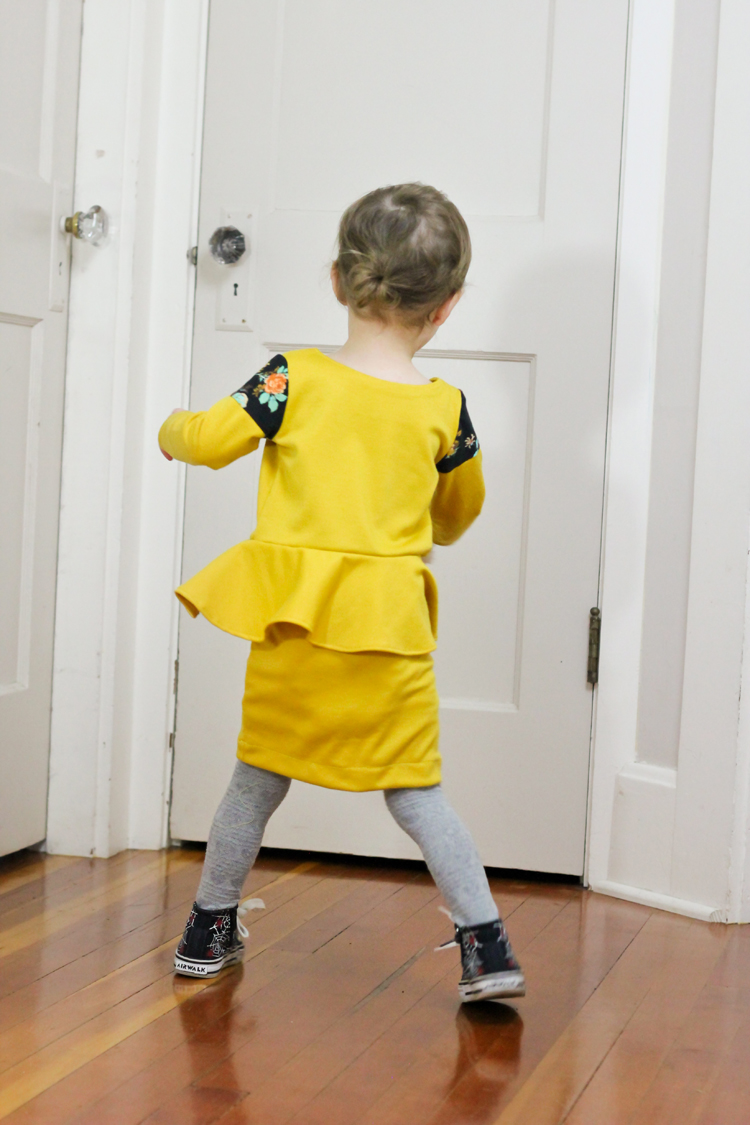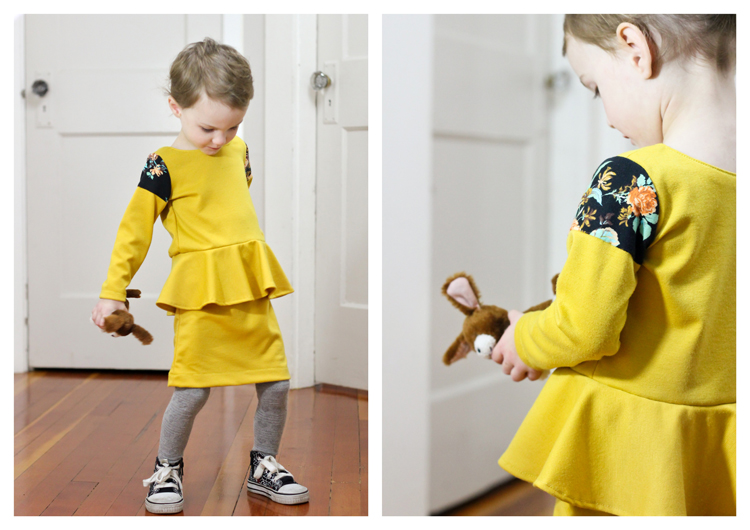 This super adorable pattern is the Pretty in Peplum Dress and Top Pattern from Sew Much Ado.
I feel honored to be part of her pattern tour. It's a really fantastic pattern that I KNOW I would have bought anyway.
Fit? Perfect.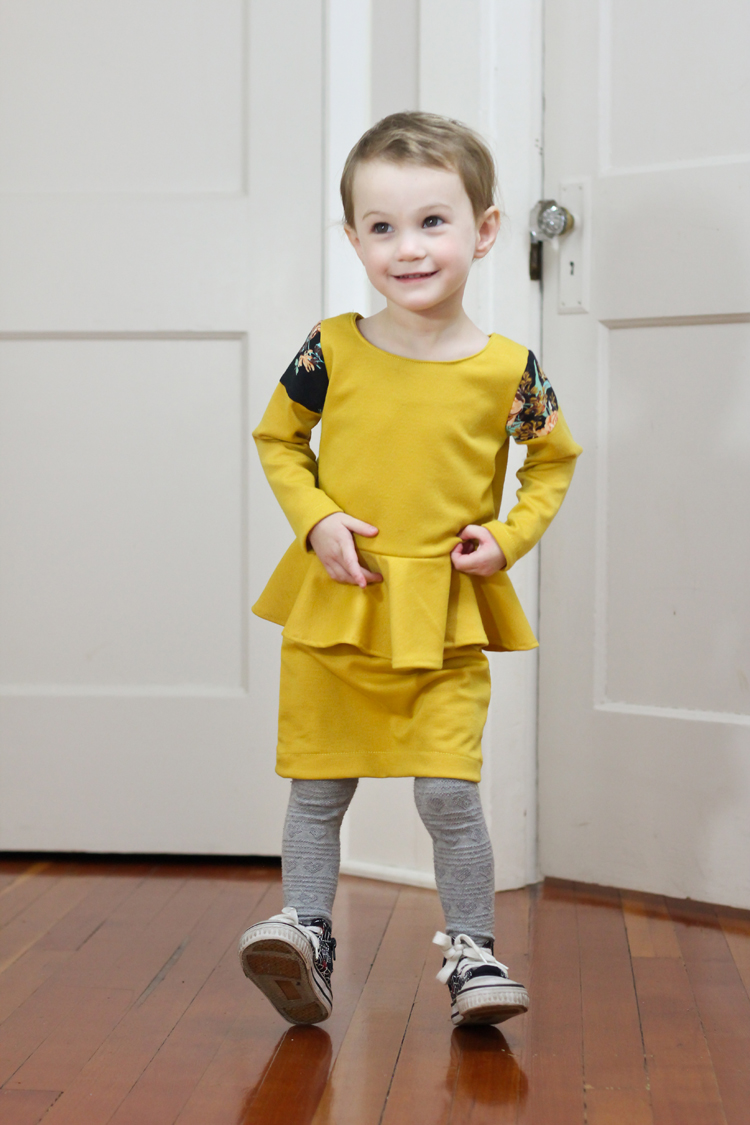 I sewed it up in a size 2 which is actually a size up for her measurement wise; but the flexibility of the fabric and the design doesn't make it obvious that she still has a little room to grow into it.
Wearability? Well, you decide. 🙂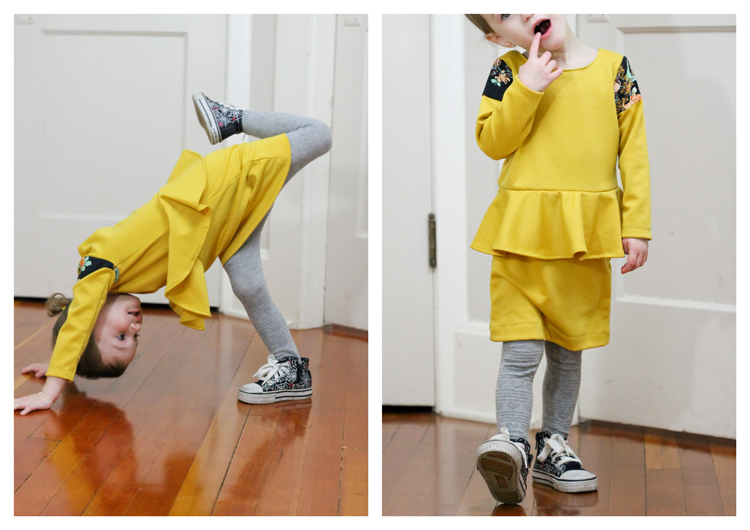 Totally toddler approved. I worried a little about the pencil skirt portion, but it in no way gets in Natalie's way. I would say it flips/rides up, just as much as her flow-y and a-line dresses.
There is no doubt about it. This girl L O V E S this dress.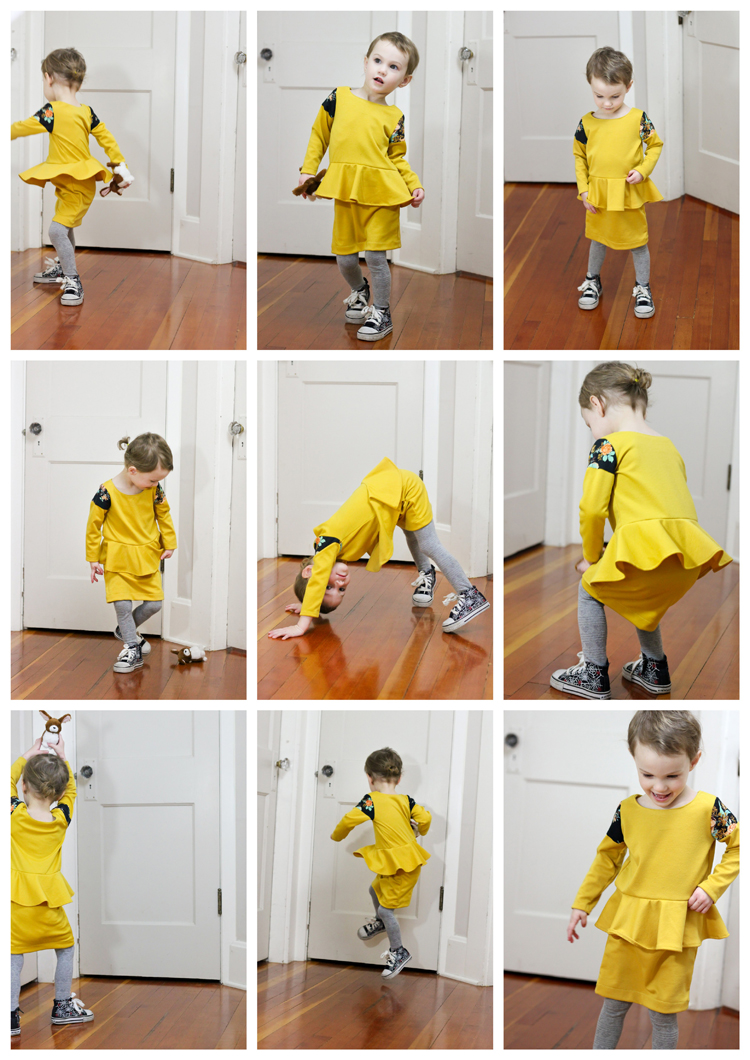 I took it off of her so I could take a beauty shot of it on a hanger.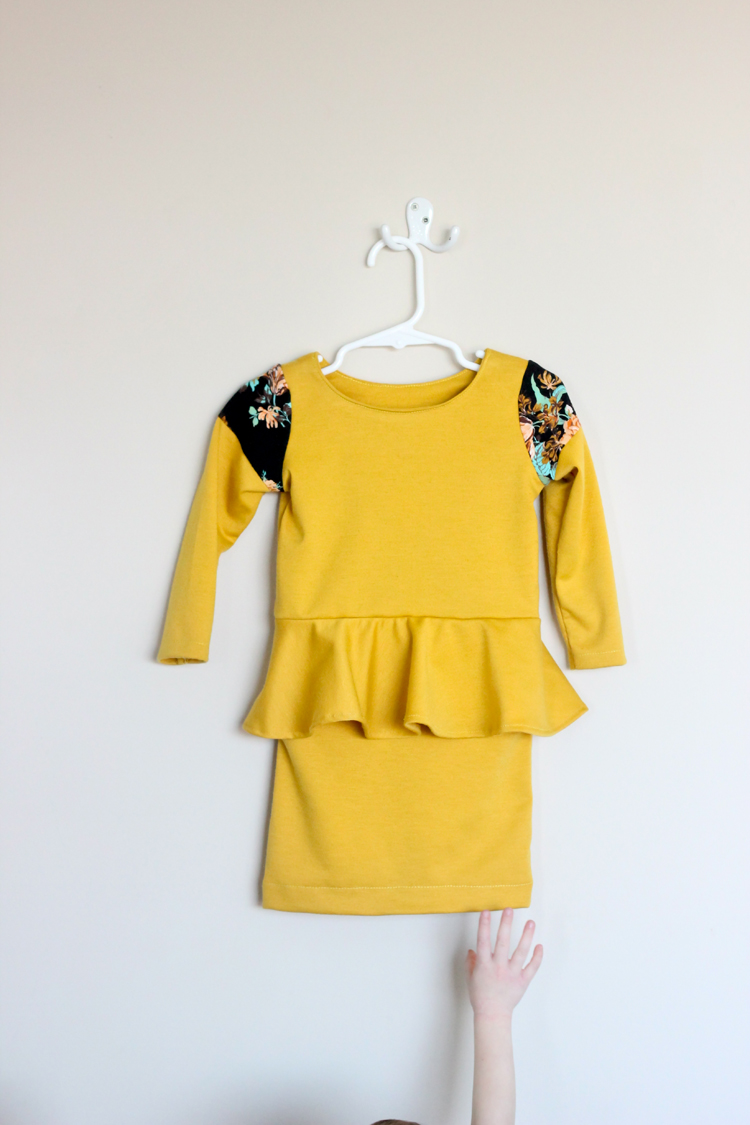 This is all I got. She wanted it back on STAT!
Since the photo shoot she has been caught pausing to look down to admire her dress several times.
I don't think I have made a dress that we have both loved so much before. It's pretty fun.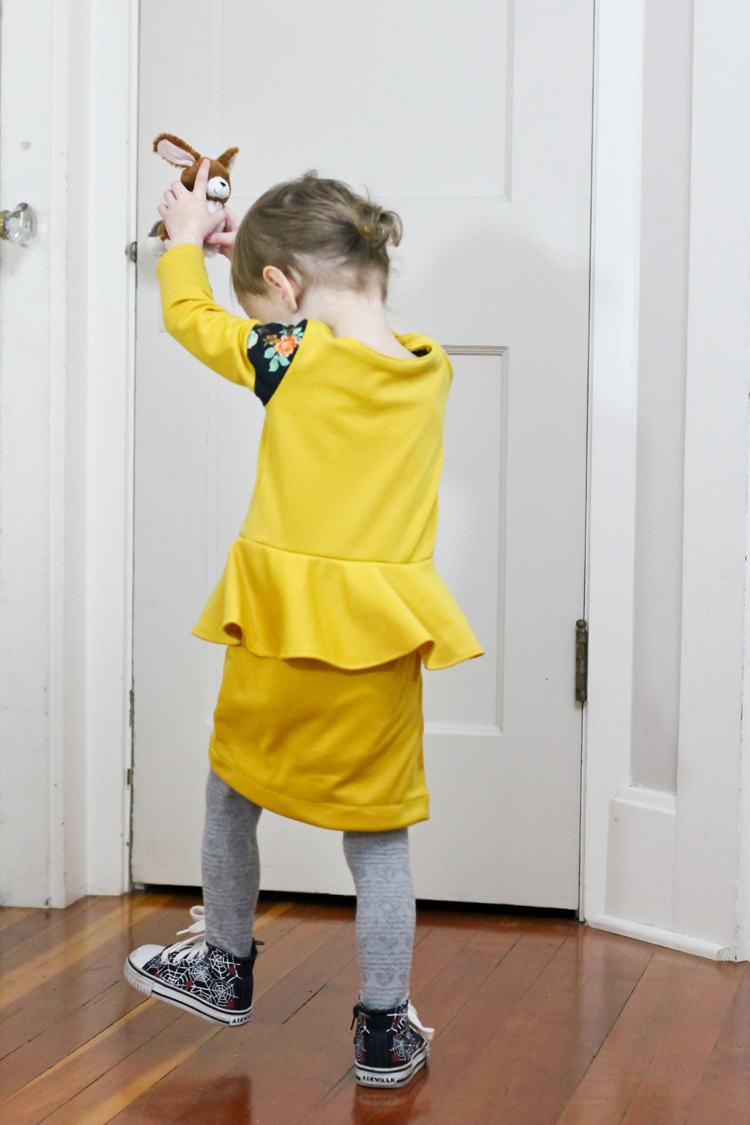 I must credit some of the fabulous-ness of this dress to the fabric from Girl Charlee who has the perfect mustard Ponte de Roma knit right now.
Girl Charlee is the sponsor for the tour, as well as a sponsor for my blog. I love them! Not only do they have a great selection of knits, but they have some cool vegan stretch leather, and other specialty woven apparel fabrics that will make you. swoon. I am not just saying that because I have to either. I am picky about my sponsors and I sincerely love Girl Charlee!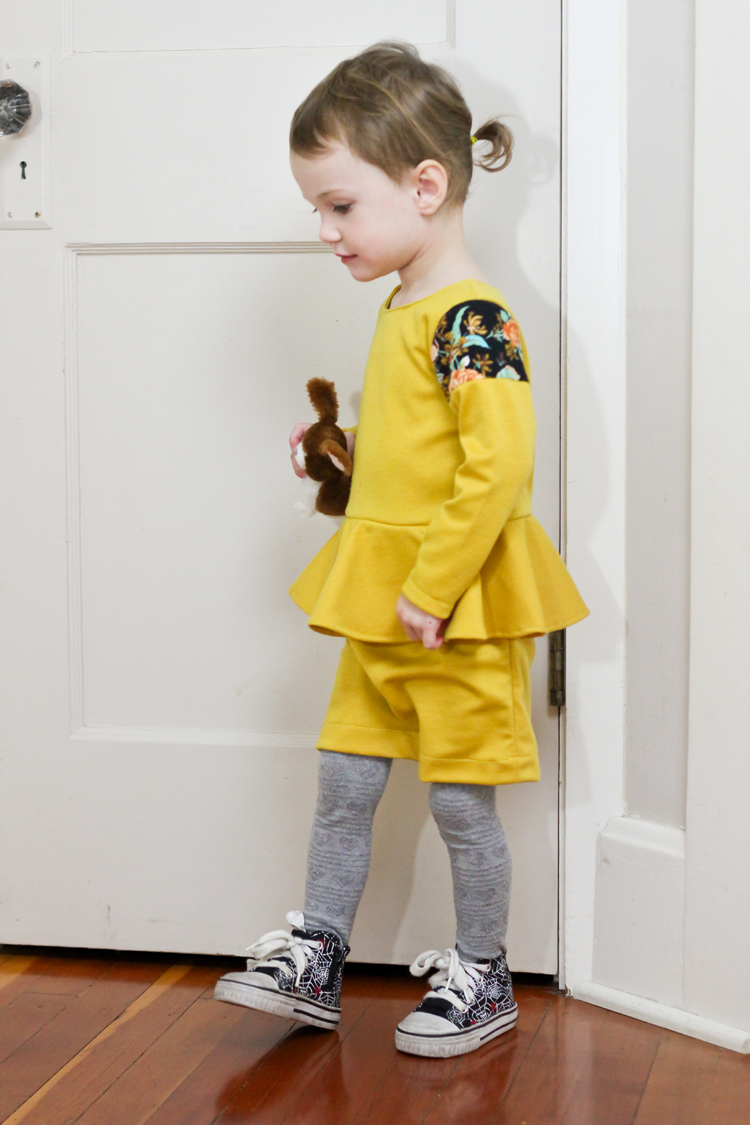 The only change I made to this pattern is adding the shoulder detail. I had some small scraps of knit I got from Ashley during SNAP Conference and thought it would make a fun design element.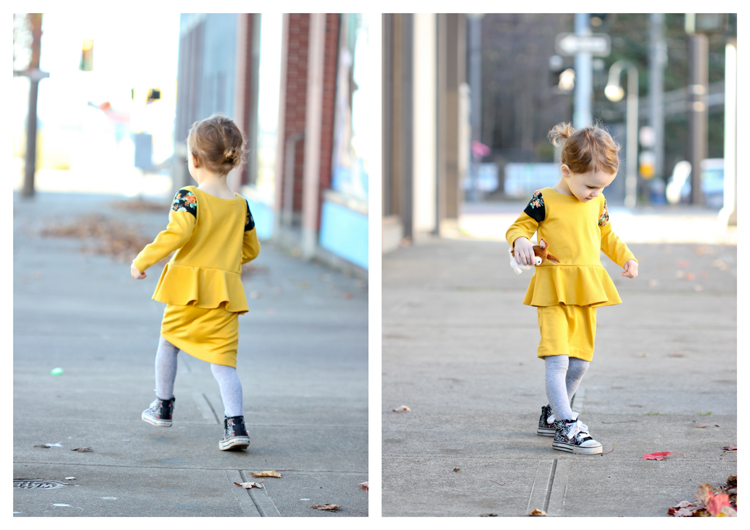 I tried to take pictures of her outside at first. It has been sunny and dry, but it has also been deceivingly cold. So, we moved it inside.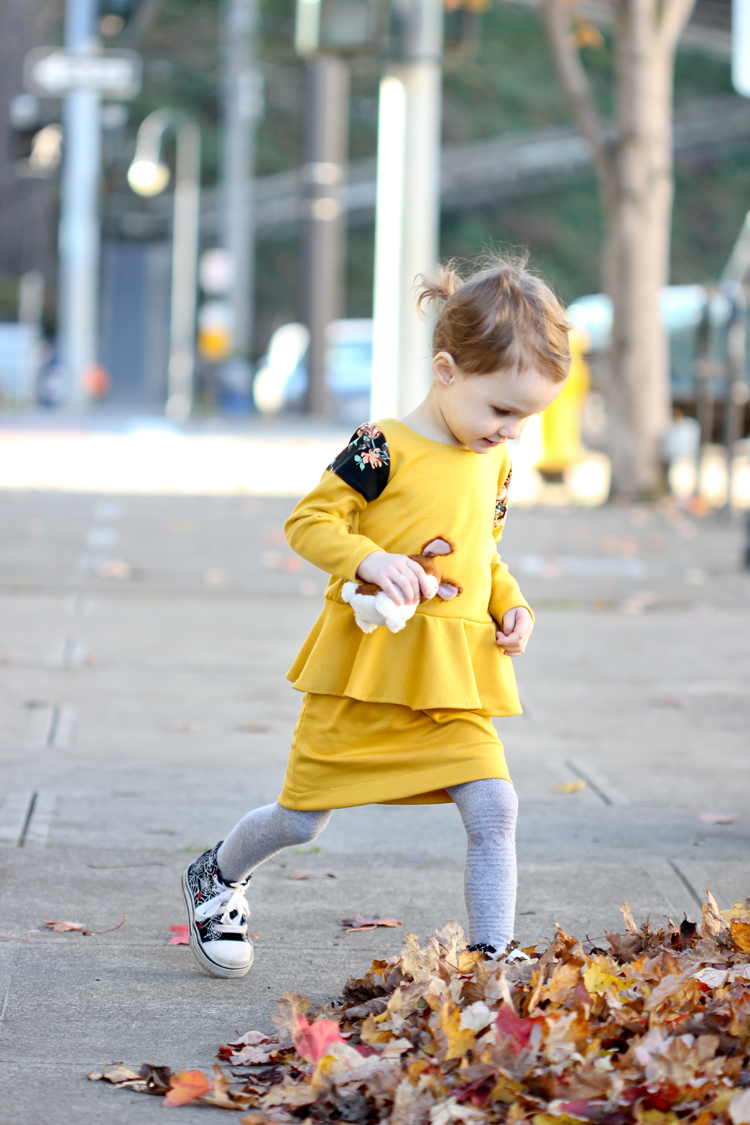 I took these with some studio lights in our hallway full of doors. I prefer outdoor shoots because they are less work, but it was kind of fun to get more familiar with my studio lights.
She was also much happier. 😉
That wraps up my review, but you can check out more Pretty in Peplum posts on the tour…
and enter to win a $100 gift card to Girl Charlee HERE!!