My Silhouette and I have been cooking up something fun for spring…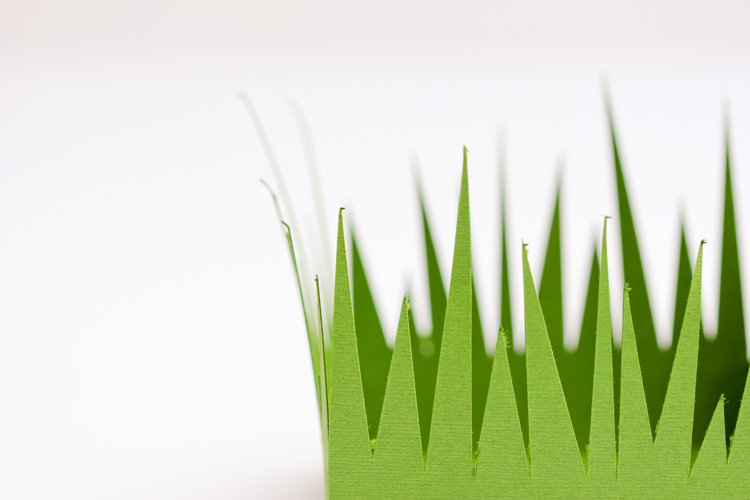 or summer. It's a box for many occasions!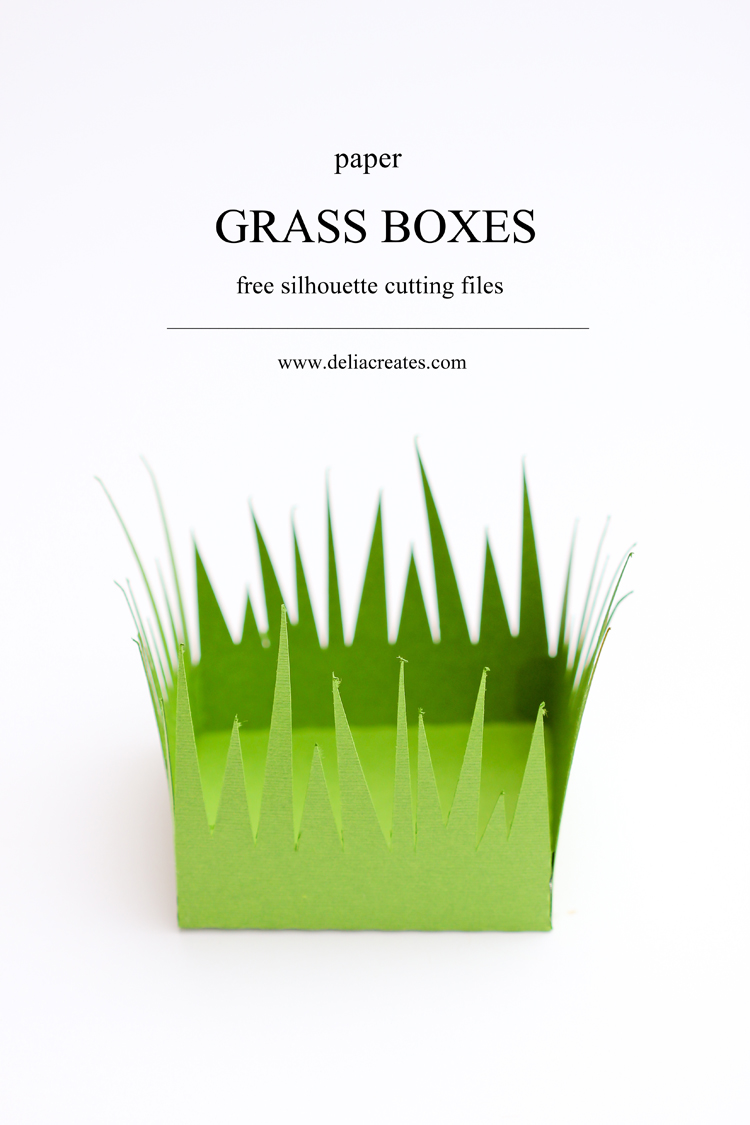 The boxes measures just shy of 4 inches, making them great for little party favors, treats, or… because Easter is just around the corner, your favorite Easter treats! 🙂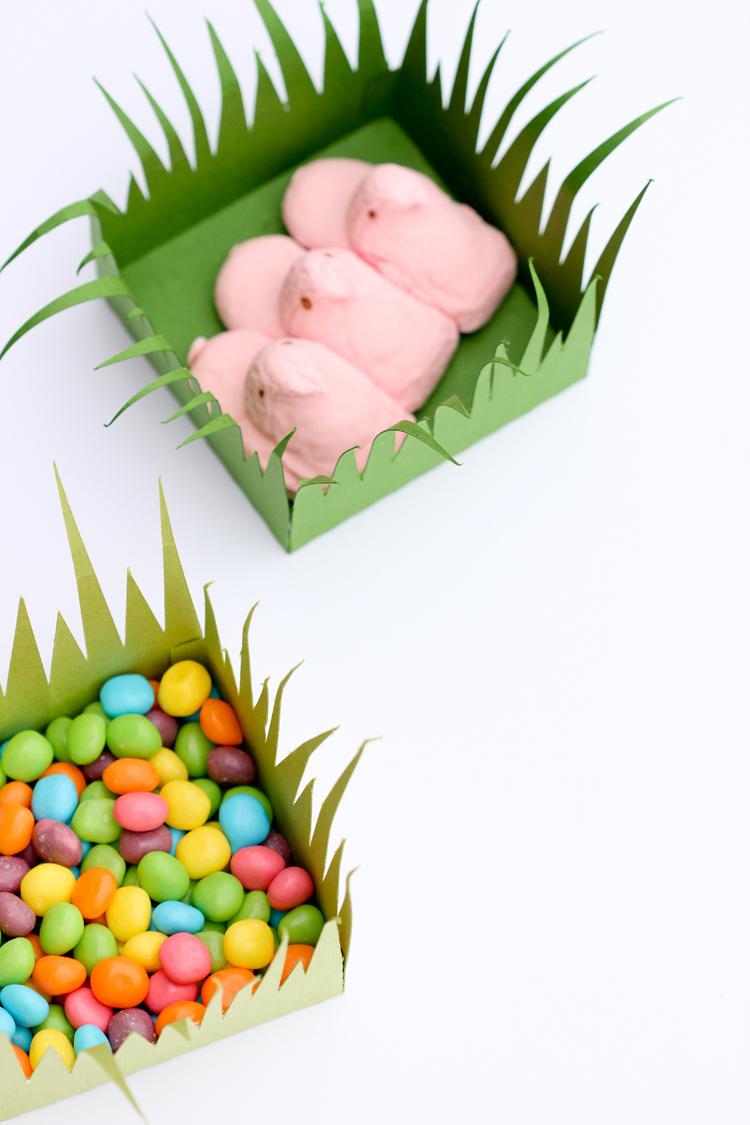 MATERIALS
12 x 12 inch card stock paper
Free Grass Paper Box Cut Files (see STEP ONE)
Hot glue gun (preferably low temperature) and glue sticks
Optional: pencil, for curling blades of grass
STEP ONE: Cut boxes.
Download these files:
SVG: DELIA CREATES Easter Grass Boxes SVG
DXF: DELIA CREATES Easter Grass Boxes DXF
NOTE:
– Each file type is a zip file with two files, each with a different sized box: There is an original size, and a nesting size that will fit inside the original sized box.
– If the svg files don't work for your cutting machine, you may have better luck with the dxf files.
-The PDF file is sized for 12 x12 paper. If you want to print and cut the boxes by hand, you will need to take this file to a print shop to print. You can also resize the box smaller to fit on standard copy paper.
STEP TWO: Glue box together.
The cut files include perforation marks for folding. Fold the box into the shape using those perforated lines as a guide. Glue the tabs to the sides of the box with hot glue. You may use another type of glue, but hot glue is great for the impatient…like me ;).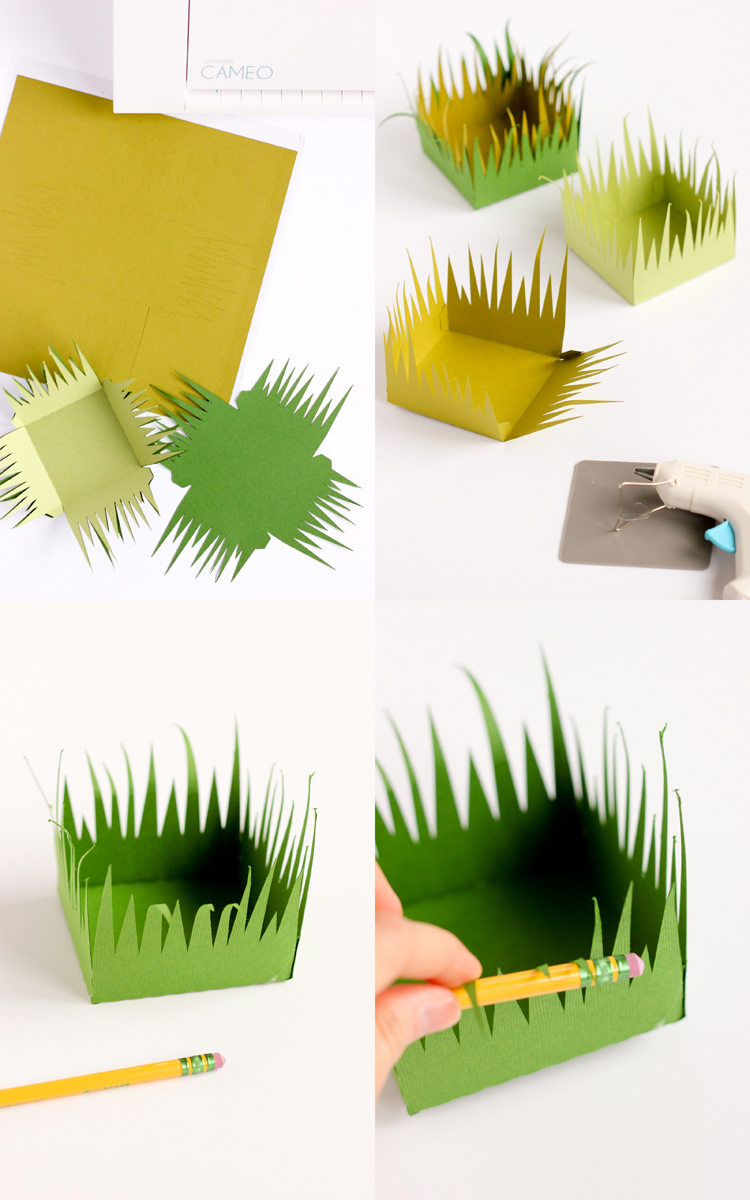 Optional: Using a rounded tool, like a pencil,  curl select blades of grass.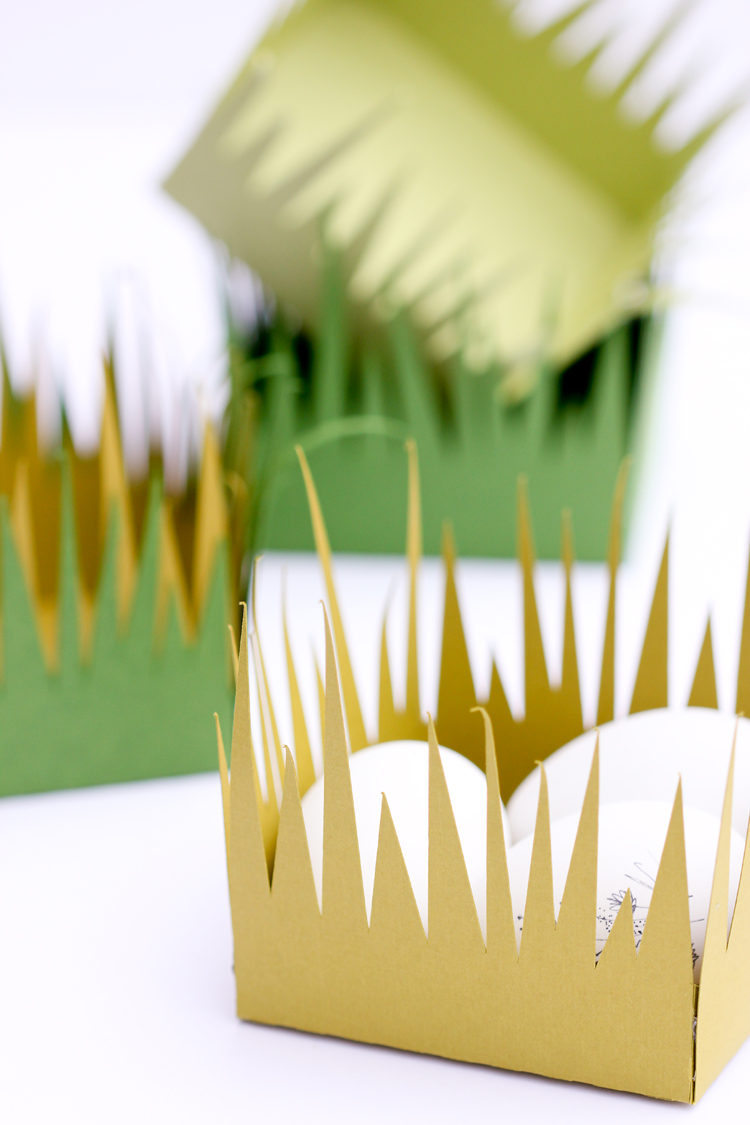 STEP THREE: Fill with goodies!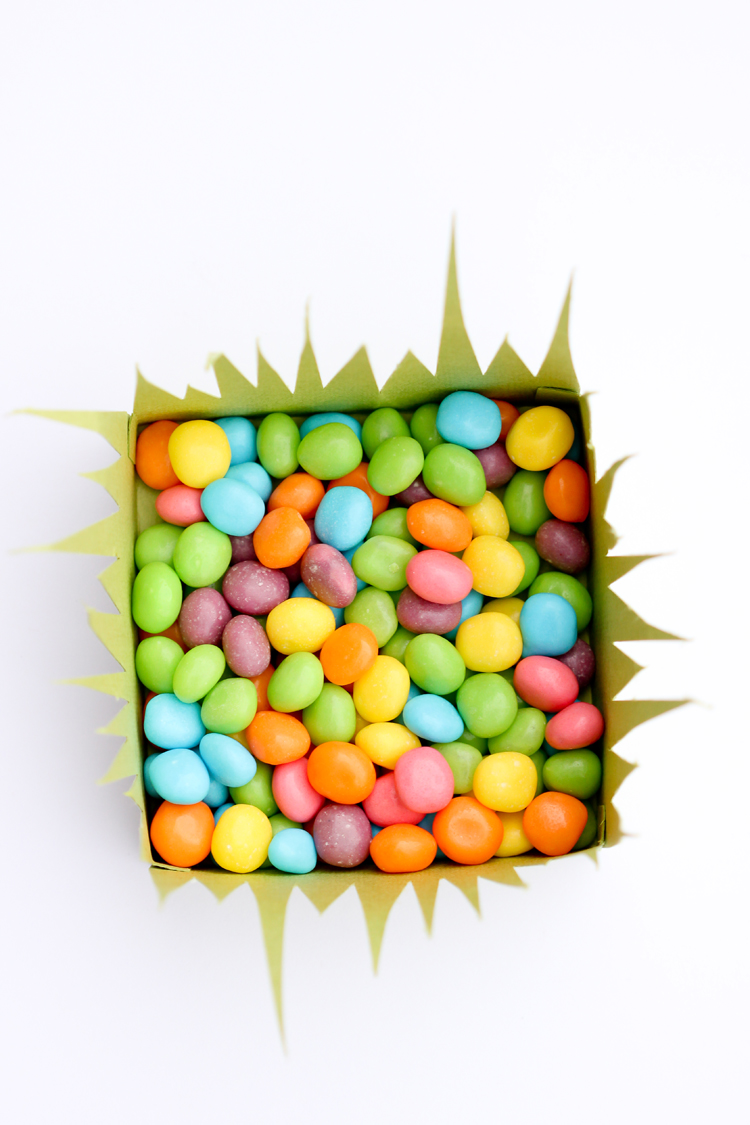 That's it! Easy peasy.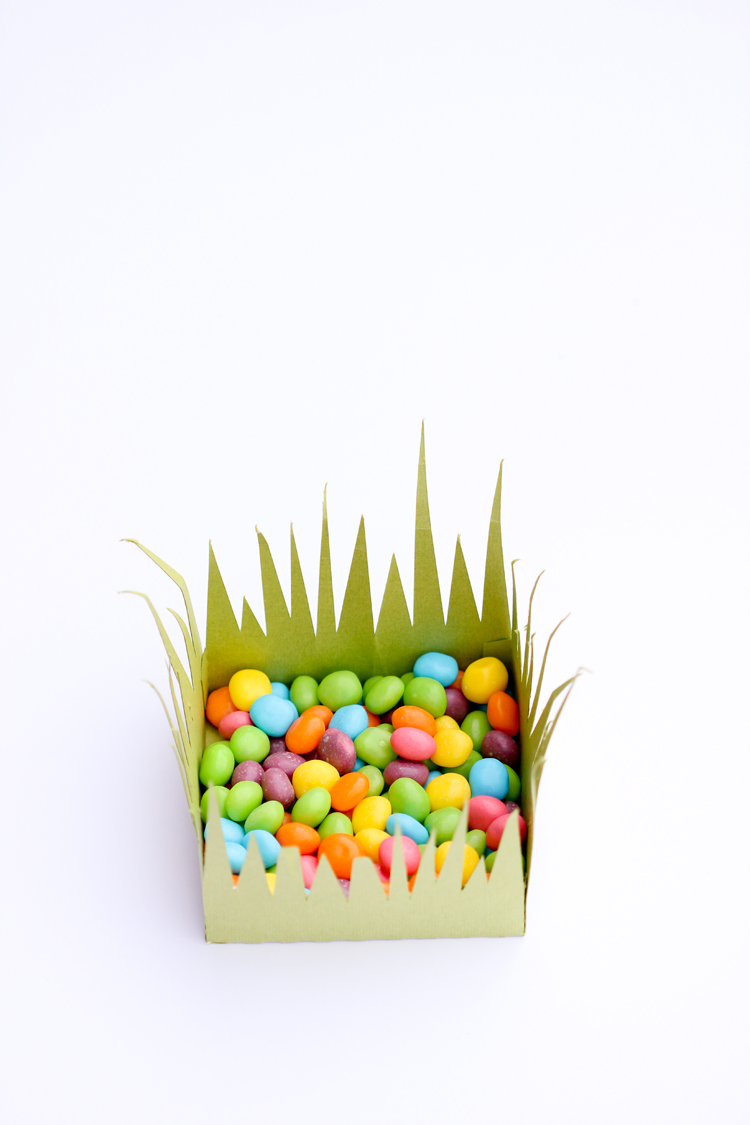 If you cut smaller nesting boxes, this is how they look nestled together. Using two different green papers adds more interest…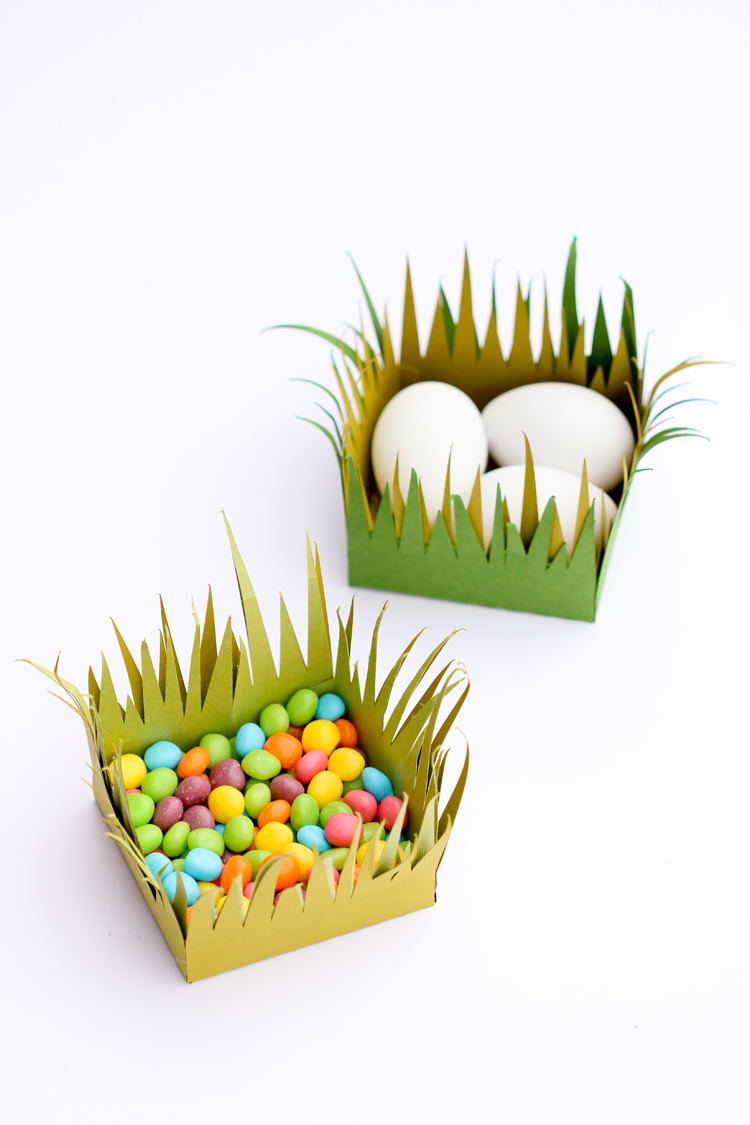 Each side of the box is a slightly different. Be sure to rotate the boxes, so the blades of grass vary from each other a little bit.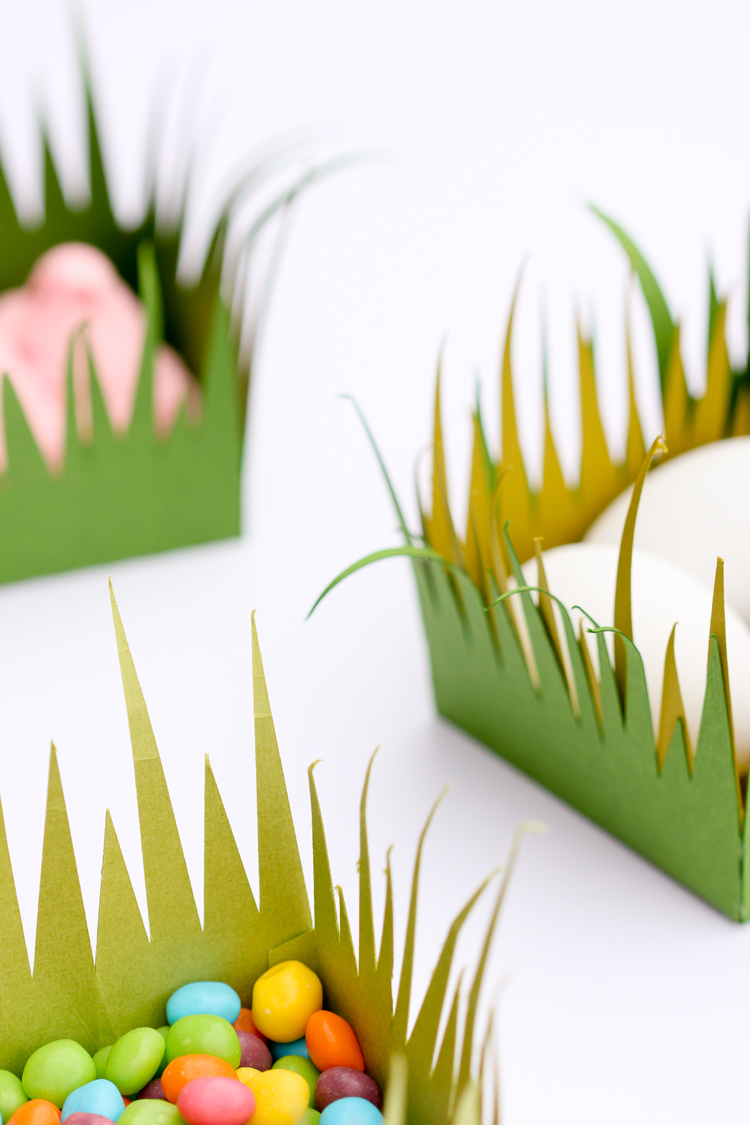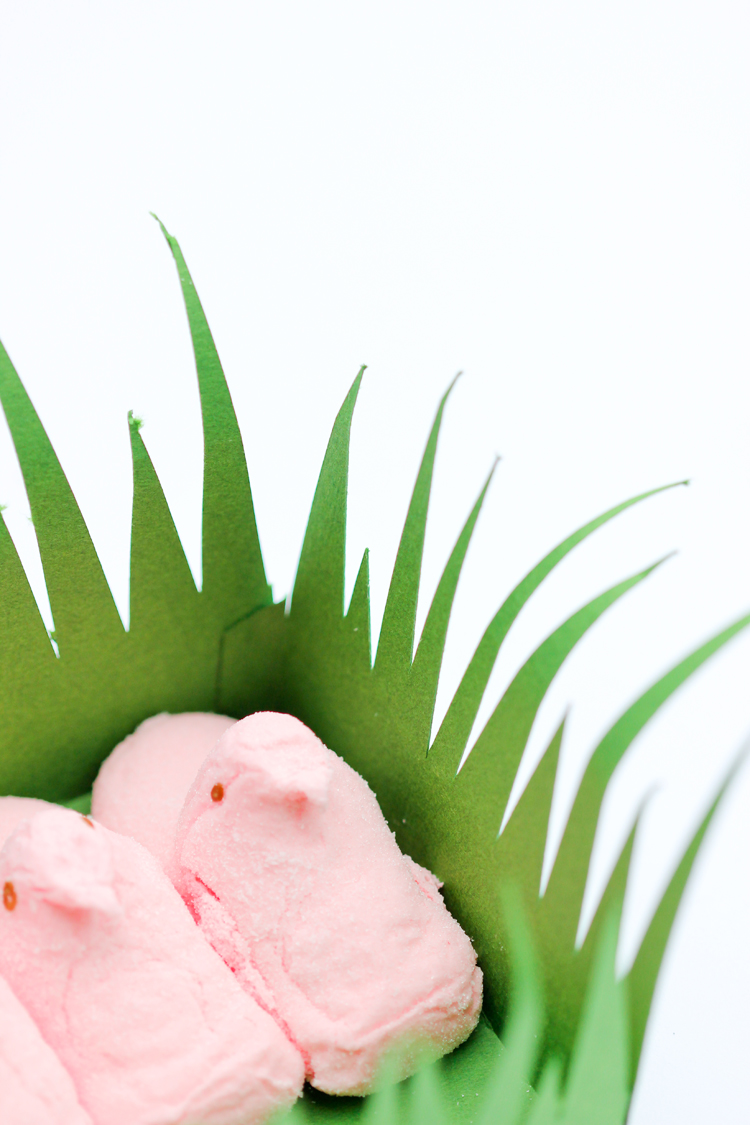 Disclaimer: This post was created in partnership with Silhouette. All content and opinions are my own!
For more of my Silhouette projects, check out these projects:
Advent houses, nail decal valentines, heat transfer pajamas, kiss tattoo valentines, "because" present toppers (all with free downloads!)