If you have been following along with my Crochet Basics Series, I have released the first two lessons: How to chain stitch and how to single crochet.
To show you that you can really make something fun and useful at ANY level of crochet, I have rounded up 18 projects you can make with just chain stitches and/or single crochet.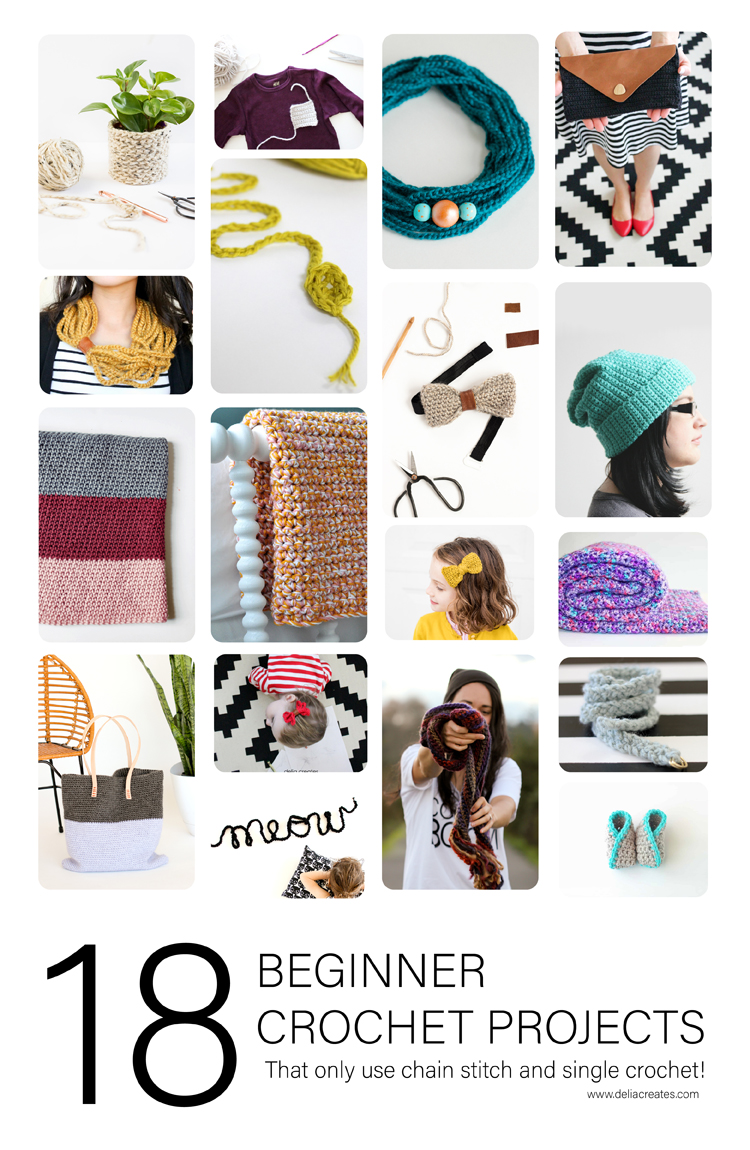 And if you are still on lesson one, I have seven projects you can make with JUST chain stitches! That way you can get to making cool stuff while honing those chaining skills until you are ready to move onto single crochet.
For those who have completed both lessons, I rounded up 11 single crochet projects that only use chaining, single crochet, tying off… I tried to be careful about choosing projects that didn't introduce any other new skills that haven't been taught in the first two Crochet Basics lessons, but some of them may feature a few new beginner friendly techniques.
Chain Stitch Projects
Click the captions below each picture to get the full tutorials.
This are all using just chains!…with the exception of the snake, which uses a little bit of single crochet….which brings me to the next part of this round up:
Single Crochet Projects
Click the captions below to find the full tutorials.