When it comes to Halloween, I like to choose simple, graphic decor, which is why I am probably drawn to spiders and spider webs.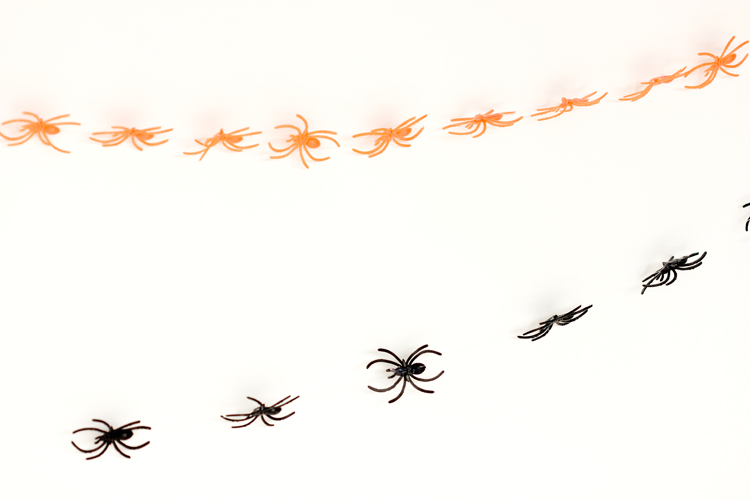 And by drawn to, I mean semi-obsessed. A quick search under "spider" on my site, brings up several pages of spider related Halloween projects, and today is yet another! For this month's Michaels Makers challenge to "Boo-it-Yourself" I've whipped up some easy, spider party decor.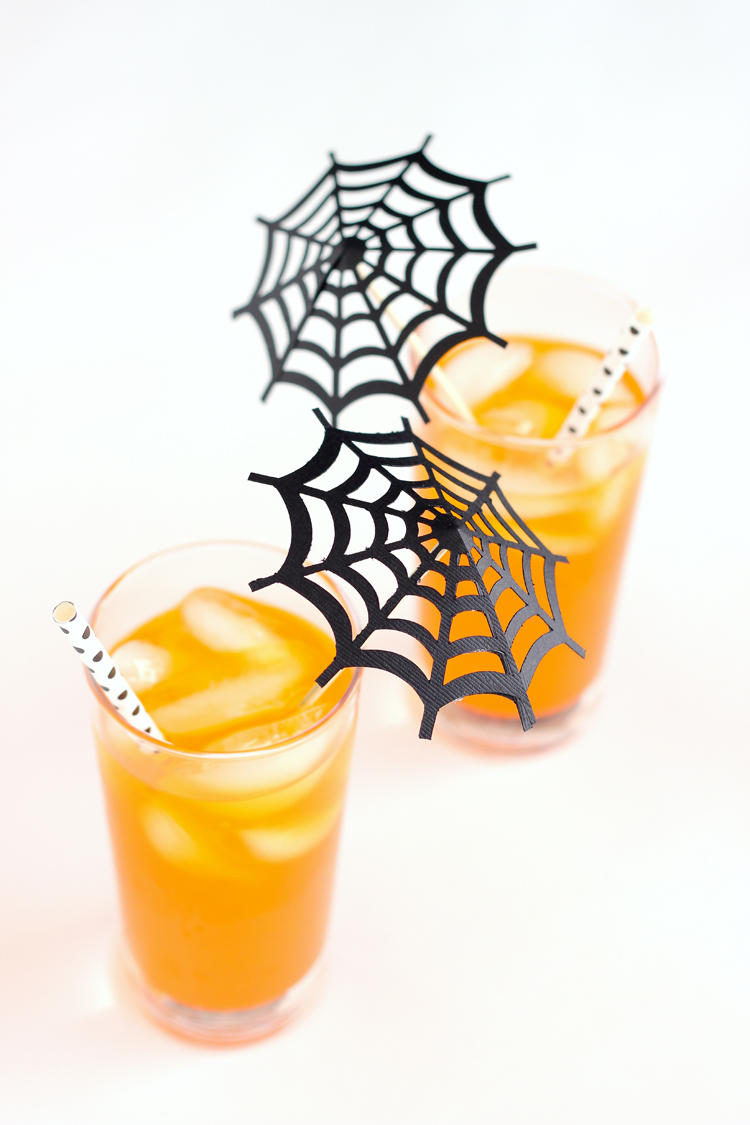 Not only are these crafts super easy to throw together, which comes in handy during party crunch time, but they are really inexpensive too.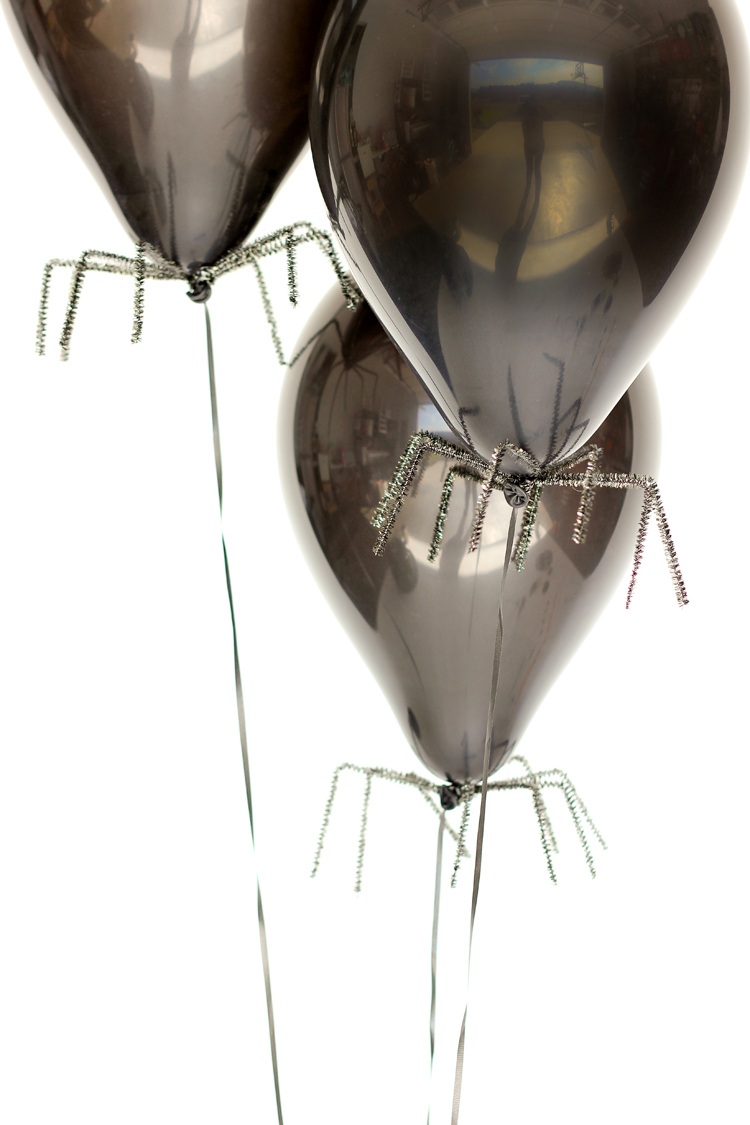 First up…
SPIDERWEB UMBRELLAS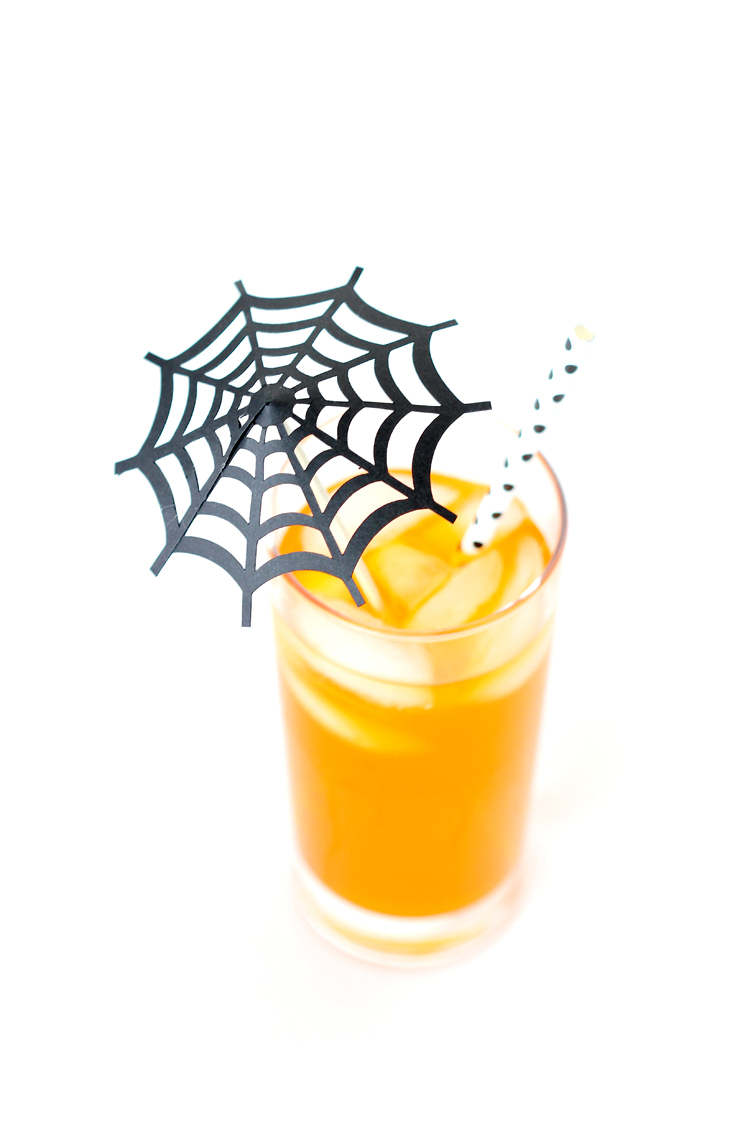 MATERIALS:
Black 12 x 12 cardstock
hot glue
scissors
Cutting machine*
bamboo skewers or toothpicks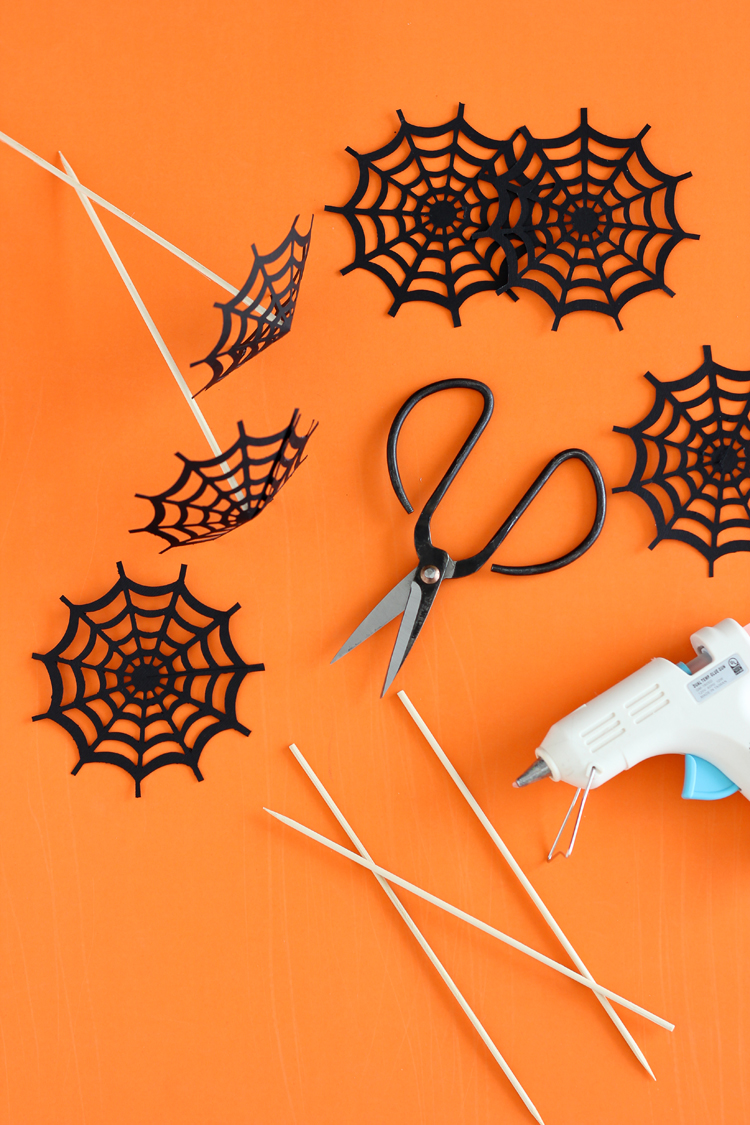 *I use the Silhouette Cameo 3, but I created files that I tried to make compatible for any cutting machine.
spider-web-drink-umbrellas (PDF)
.svg Spiderweb Drink Umbrellas
Silhouette file Spiderweb Drink Umbrellas
*Note: The svg and Silhouette Design files are hosted through Google Drive. If you have trouble accessing them, contact me at [email protected]. Please allow at least two weeks for email delivery. Or you can try again from another computer and server.
I kept the spiderwebs in the cut file intact so you could use them for more than just drink umbrellas.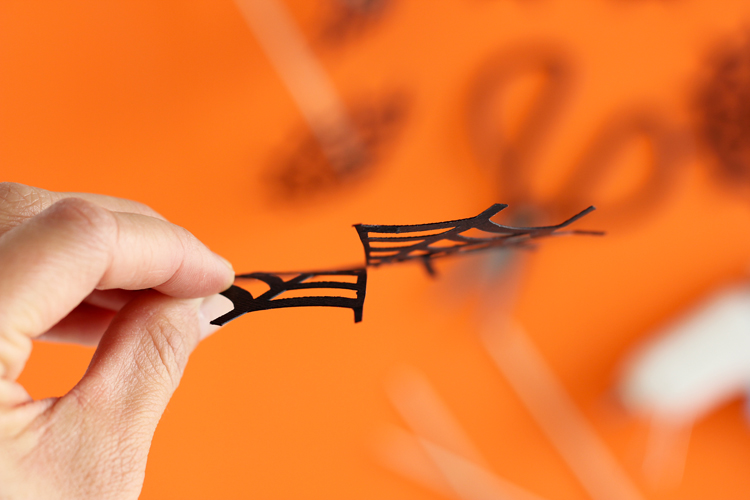 MAKE:
After you cut the webs out, take some craft scissors and cut right up the middle of the one of the spokes to the center of the web. Overlap the sides of the cut portion so they line up and cause the spider web to create a shallow cone. Hot glue in place and then hot glue a bamboo skewer into the middle.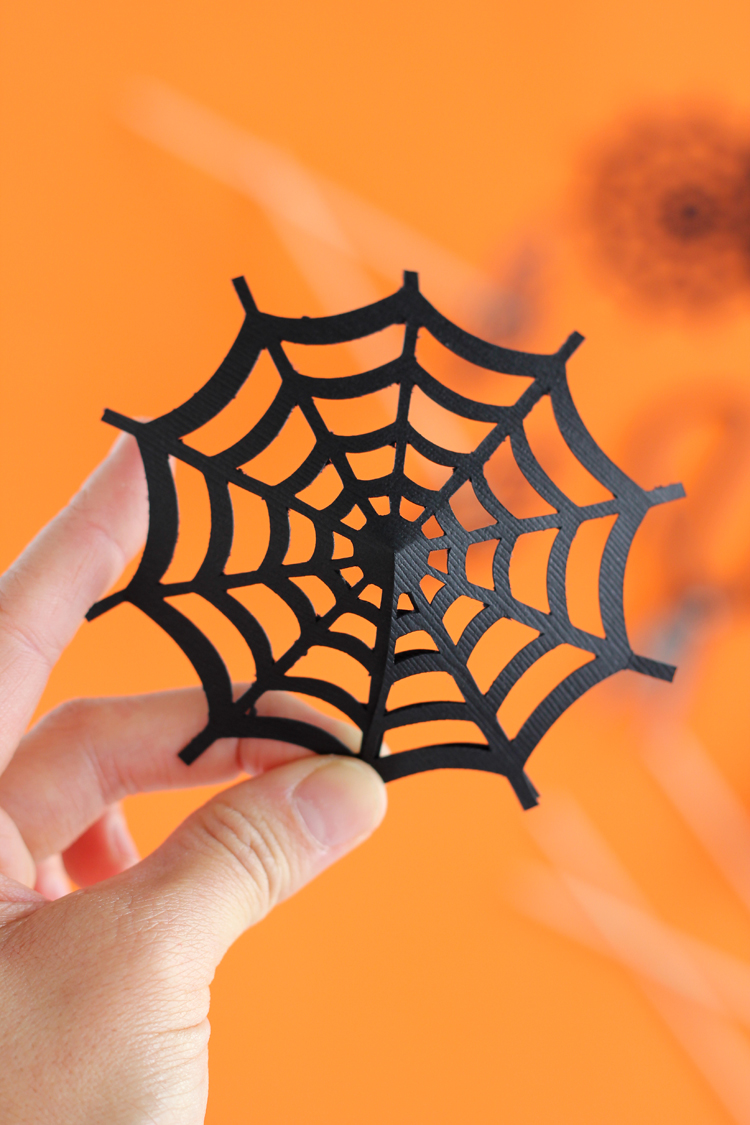 Your drink is all ready to be spookified!
CREEPY CRAWLY SPIDER GARLAND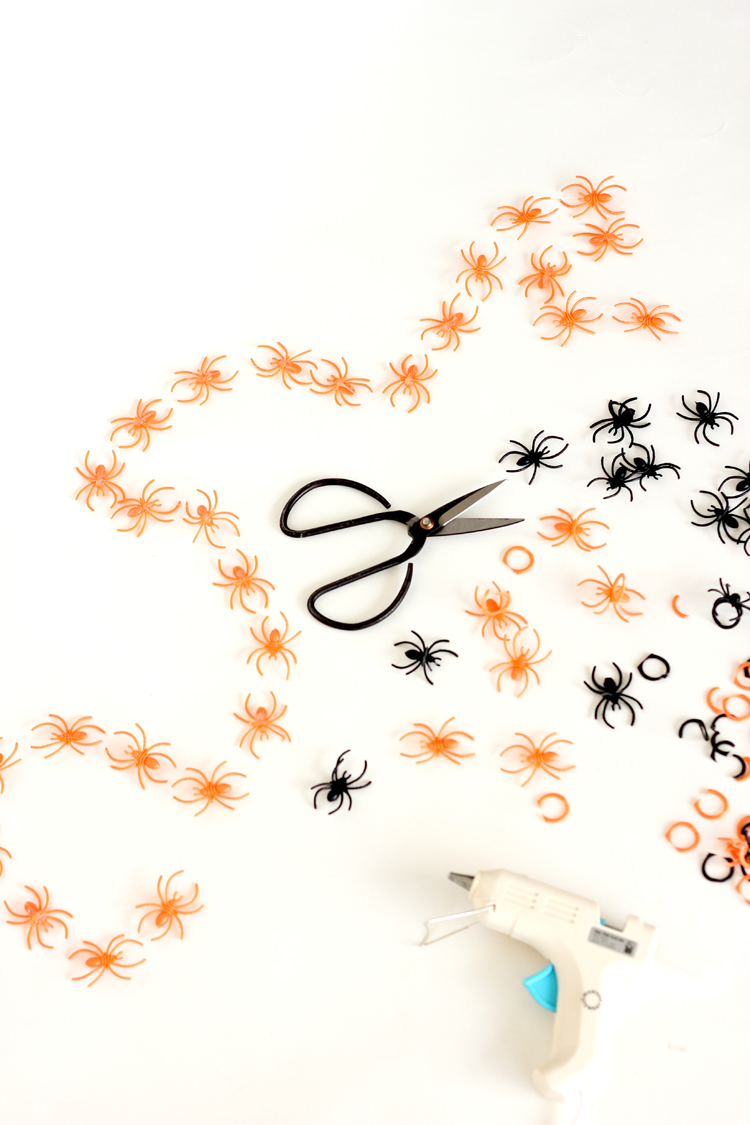 MATERIALS:
Plastic spider rings
clear plastic cording (jewelry aisle)
hot glue
scissors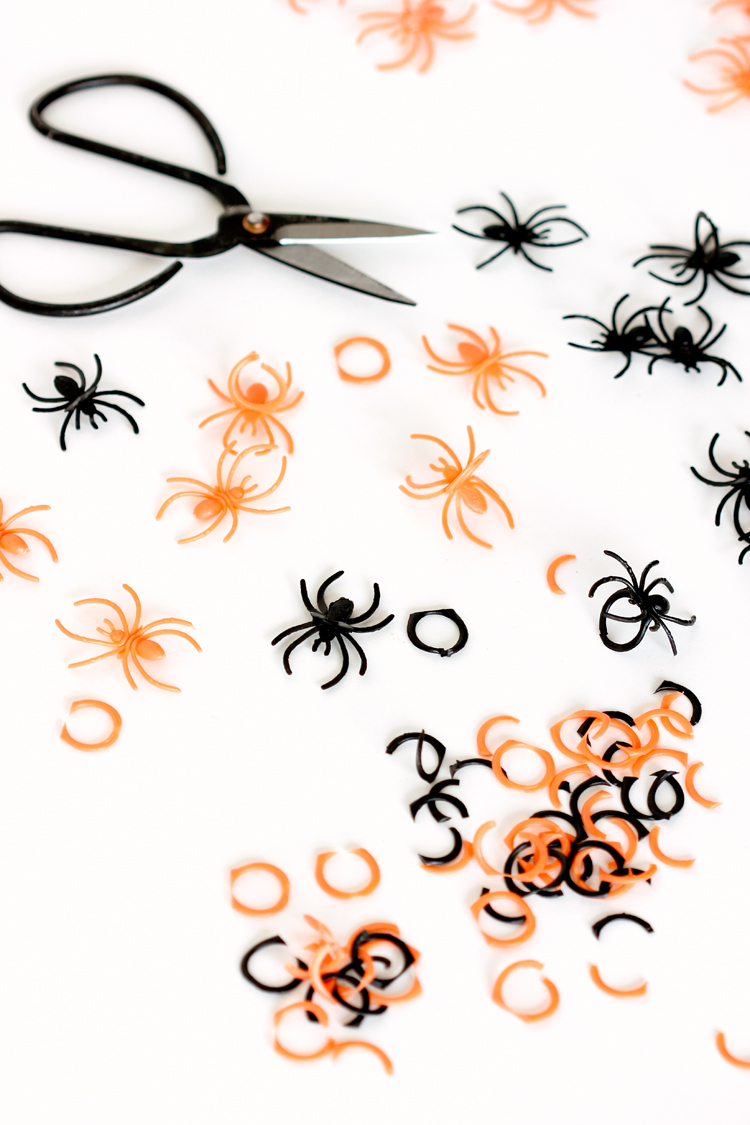 MAKE: 
Cut the ring portion off of the spiders. Hot glue them to the clear cording.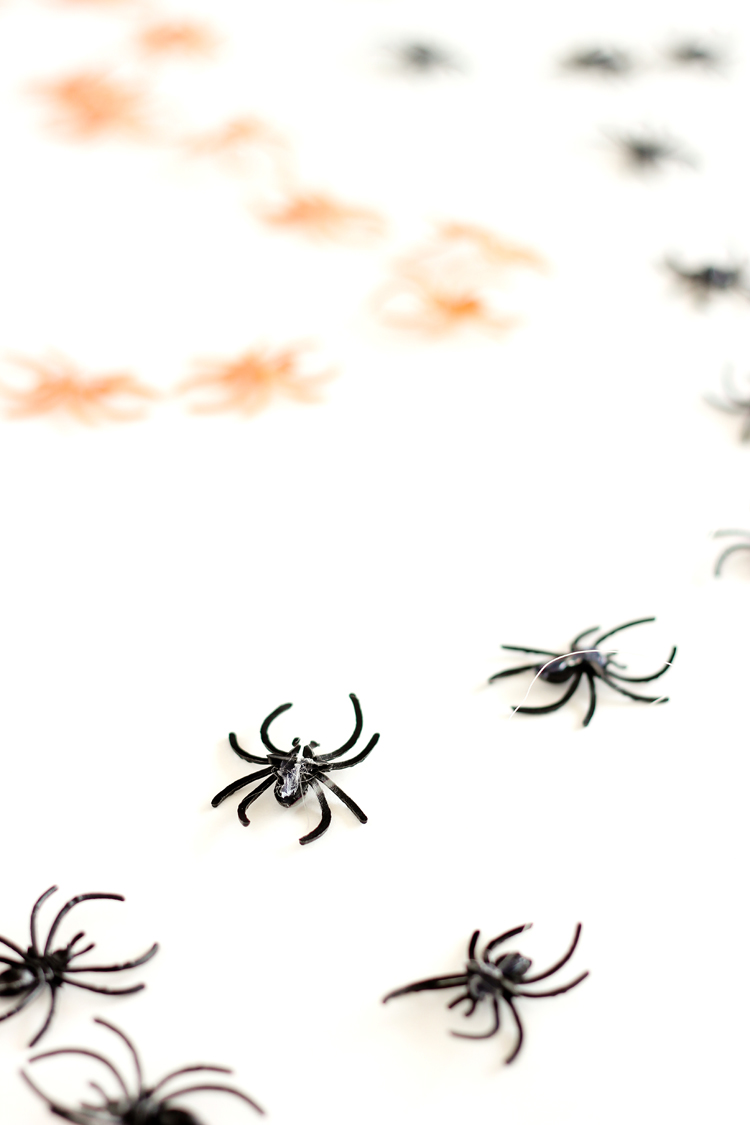 TIP: The clear cording tangles easily, so when storing them or moving them, I like to carefully wind them onto old paper towel tubes. Secure ends to the tube with tape.
SPIDER BALLOONS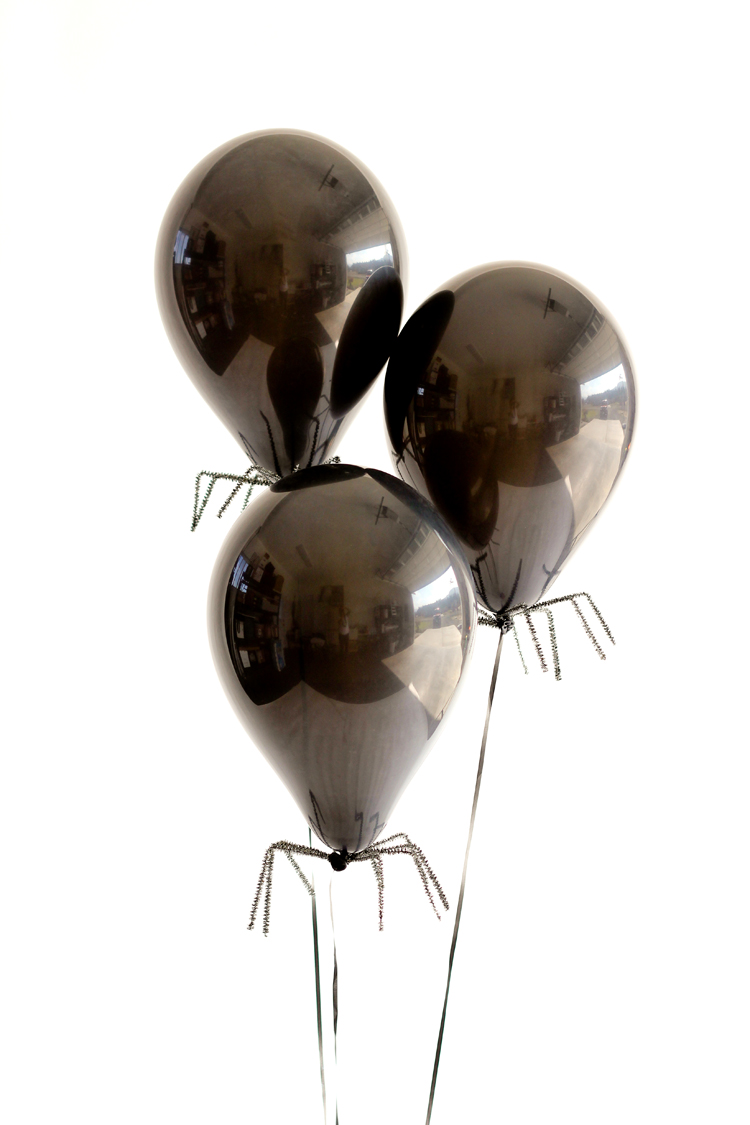 MATERIALS:
Black, blown up balloons
Black pipe cleaners, four per balloon
MAKE:
Starting with the mid point of the pipe cleaners, twist them around the base of the balloon, and bend them to look like spider legs.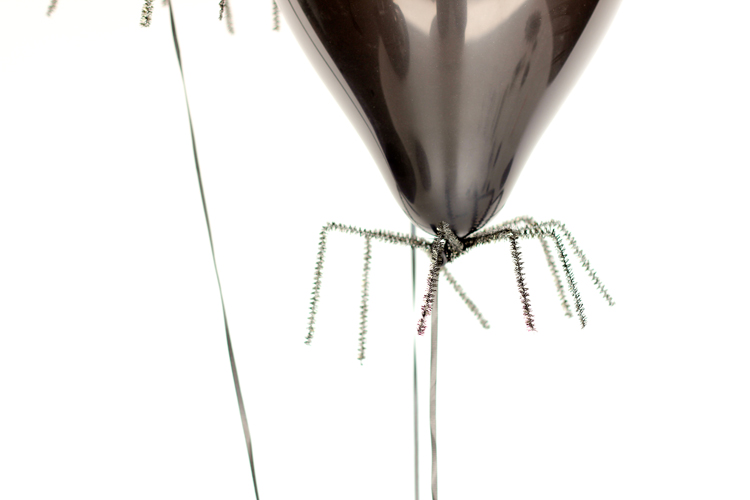 Easy and done!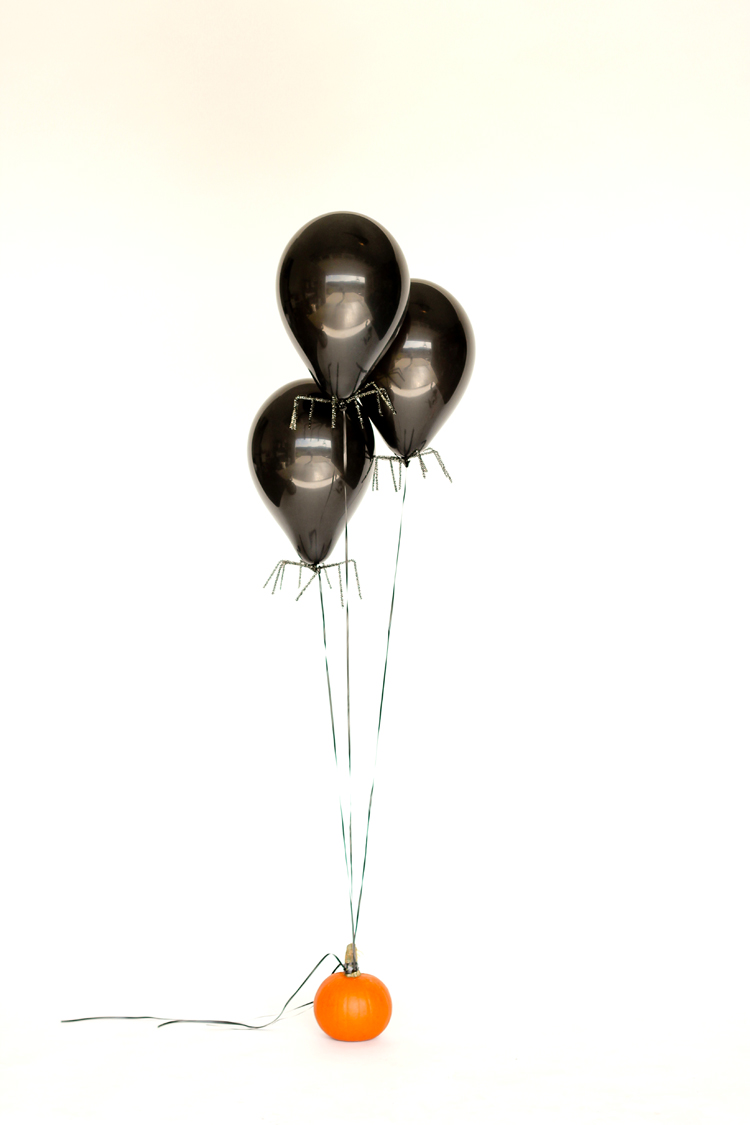 The legs will eventually weigh the balloons down, but the fun thing we discovered, is that when the balloons start to lose lift, you can cut off the strings and they will bob up and down around the room. They almost look like genuine spiders dropping from the ceiling and creeping around all the over the place. It took our balloons about 7 hours before they started drooping. Then we had another couple of hours of them bobbing around, before they settled.
That's all! Three easy Halloween party ideas, you can whip up at a moments notice.
For more spider Halloween DIY's: check out my spiderweb umbrella, spider candy bowl, magnetic spider decor,spider crown, puff paint spiderweb placements, spider necklace and bobby pins, wire spiderweb fascinator, no-sew fleece spiderweb cape, spiderweb plate kid craft, chocolate spider web treat, spider paper plates, pin the spider on the web printable. (Told you I'm obsessed! ;))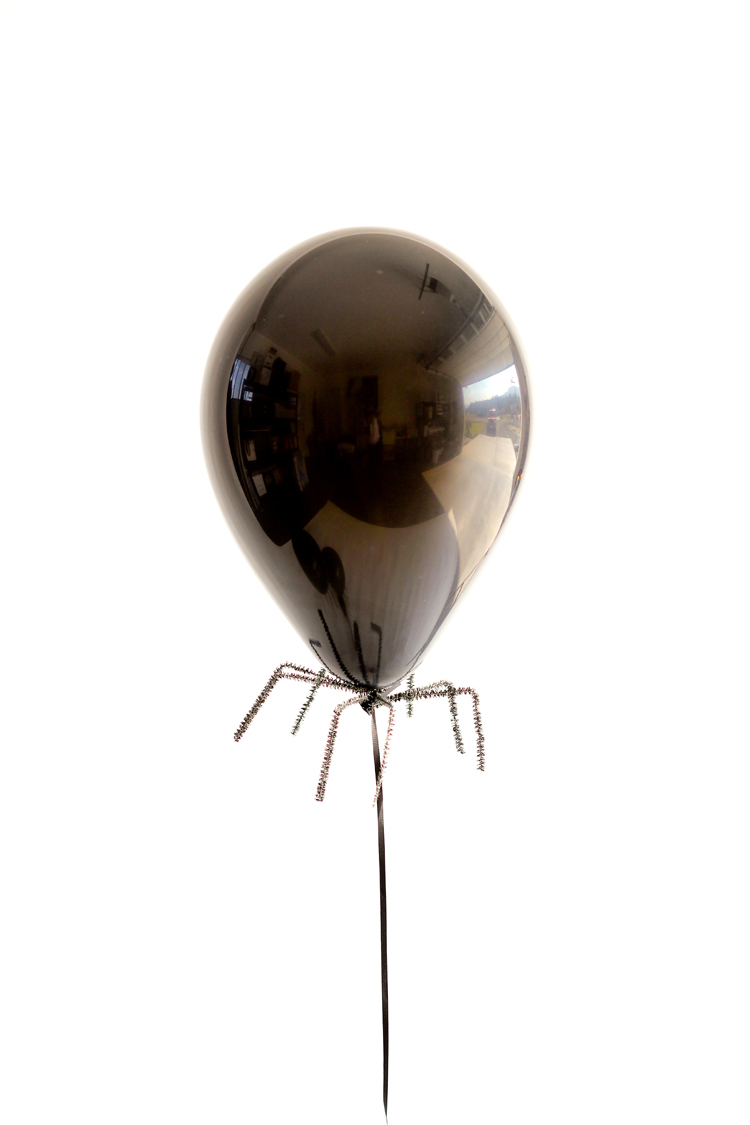 Get even more DIY Halloween ideas by checking out what the rest of the Michaels Makers are brewing! Whether you're into spooky sights, playful pumpkins or giggling ghouls, Michaels is your Boo-It-Yourself Halloween Headquarters and has tons of ideas for DIY costumes and décor.
Disclaimer: This post is sponsored by Michaels . I love partnering with companies who make making fun!